Every month we reward one lucky winner with a prize. This month's winner receives a white Bax Bangeetar Pre-EQ pedal. All you have to do is post your Orange rig to any qualifying social media using the hashtag #OrangeRigOfTheMonth. Please note we are not accepting entries via email.
What's your name, age, occupation?
Mike Schmalenberg, age 32, Musician and Elementary School Teacher.
How'd you first hear about Orange?
I first heard about Orange by seeing other bands use them on stage. I always loved the sound, whenever I heard an Orange rig.
What do you use your rig for?
I have played in various bands over the years, Mother Night and Sing The Body Electric, seeing the most action; however it is now primarily used for my solo band project.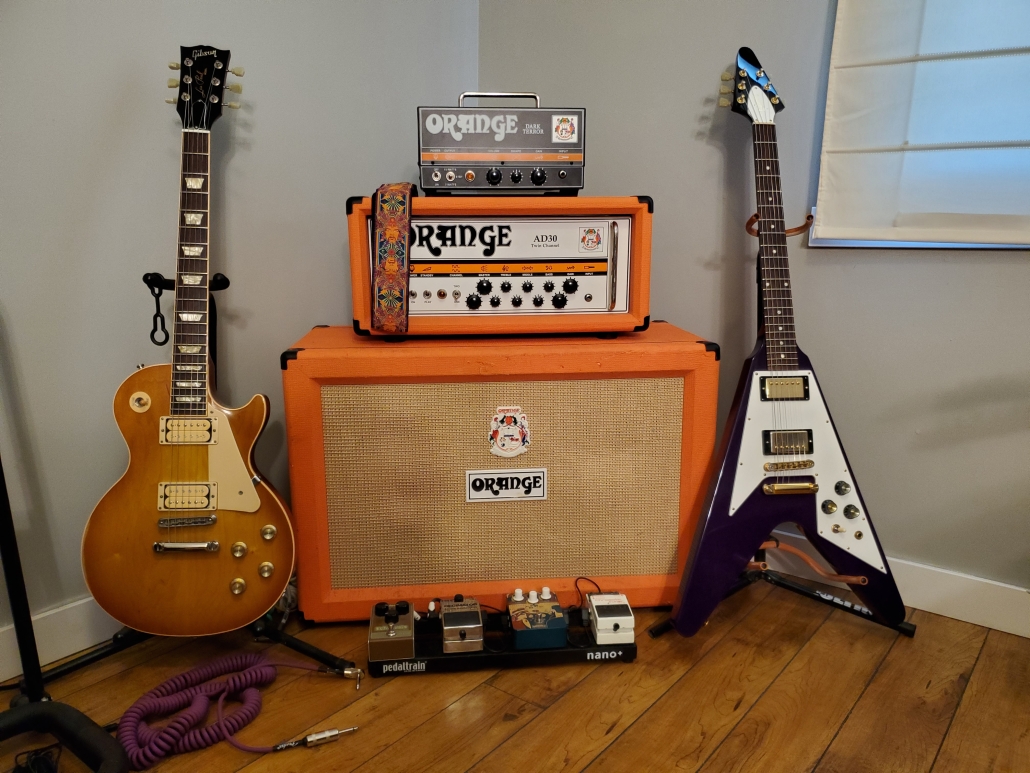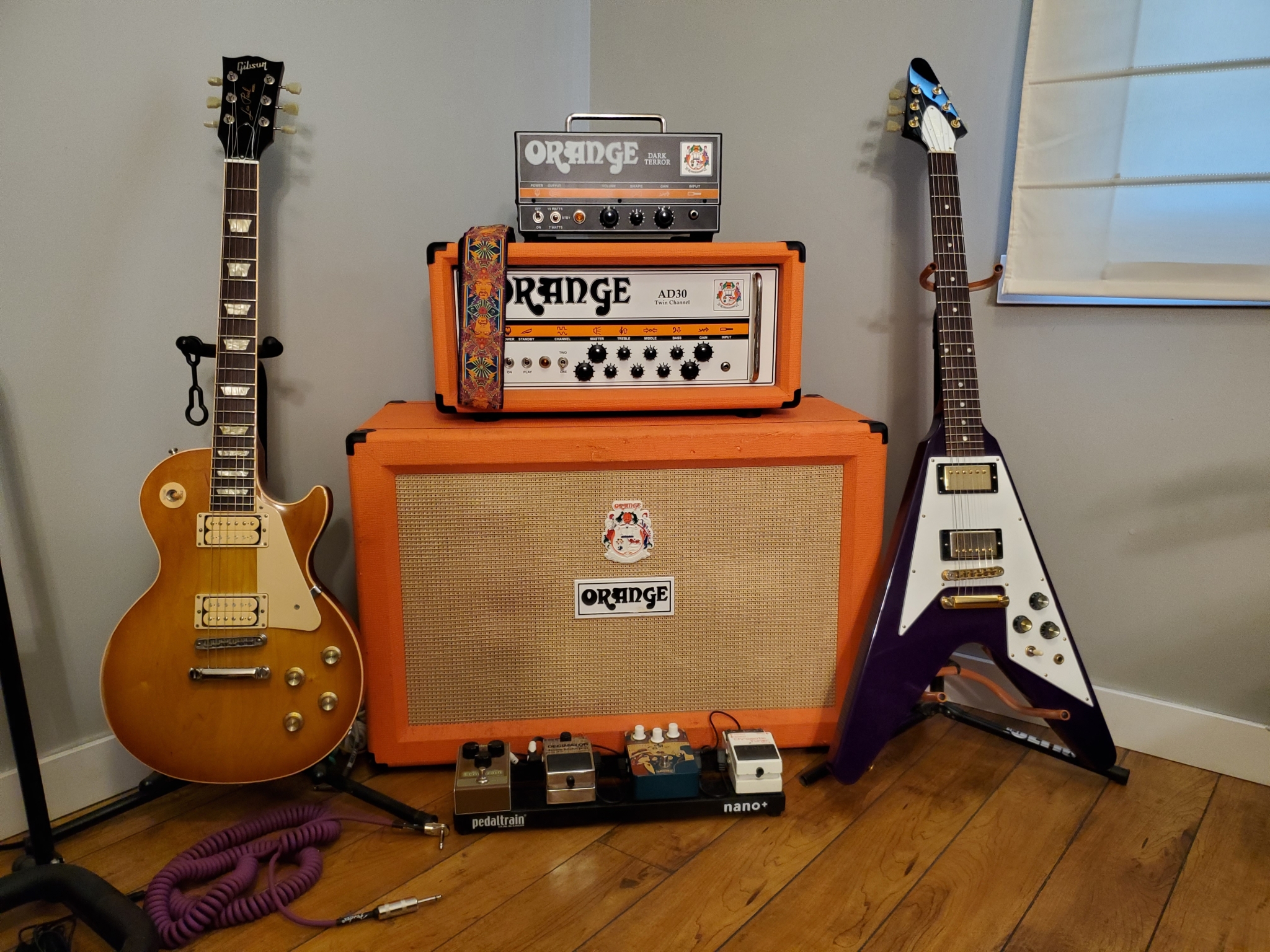 How much did this rig set you back?
I bought the amps new, but the cabs second hand, so this rig set me back about $3500 CDN.
How often do you update the rig?
I love trying Orange amps out, so while I try to maintain some consistency with the AD30, and Getaway Driver pedal, I'm always bringing in new heads and amps to play around with!
What gear is in this rig?
My current home set up consists of a PPC212, AD30 and a Getaway Driver pedal; with the option to add a PPC412, or a Dark terror for a little higher gain fun!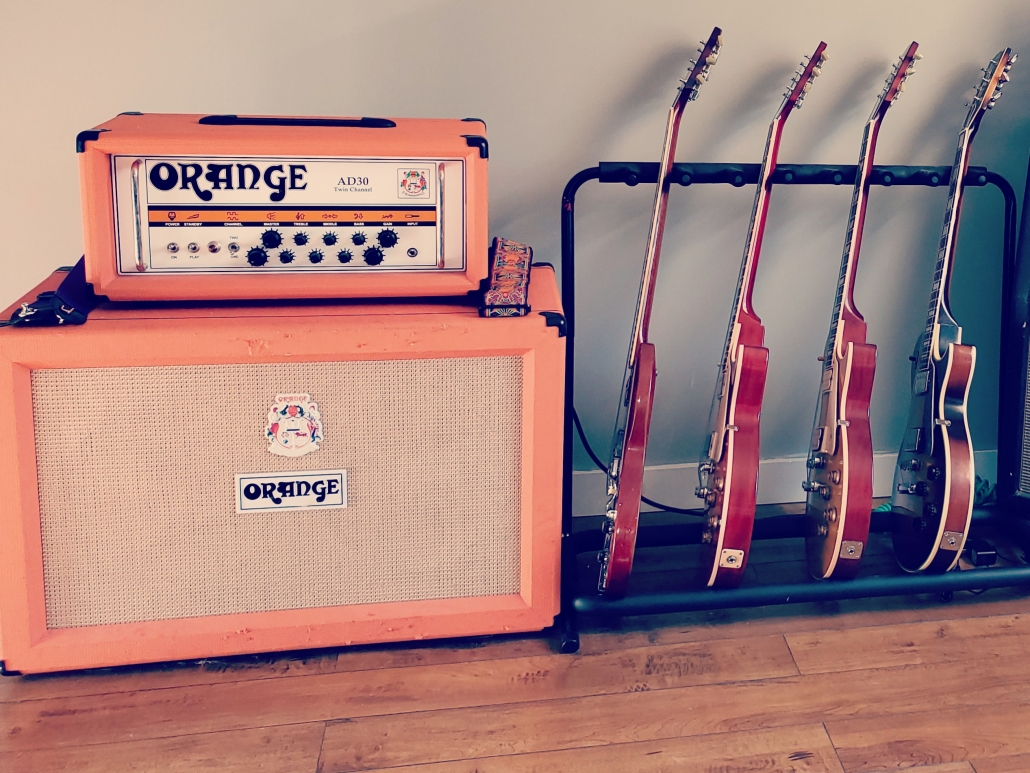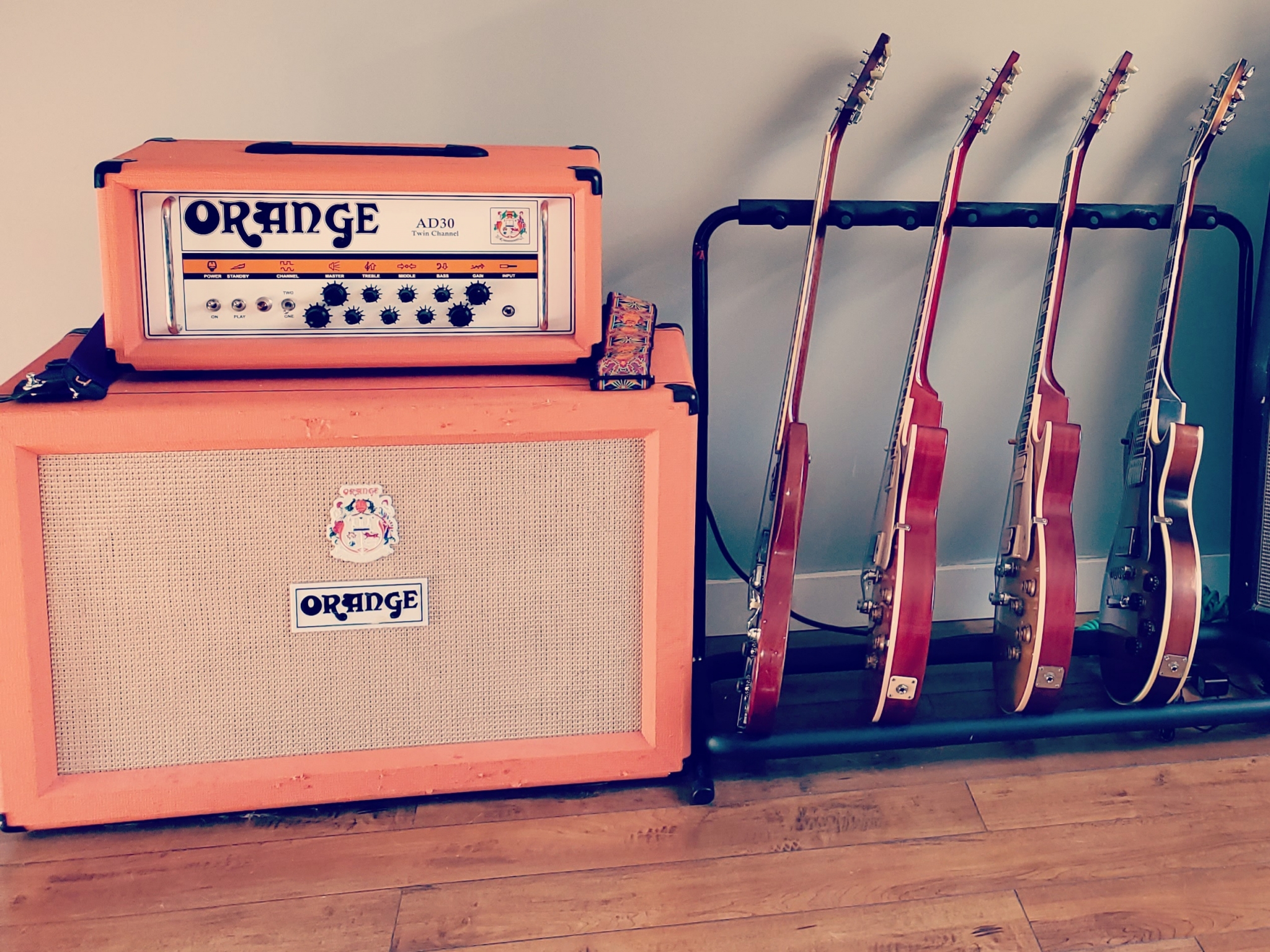 What guitar do you use? Why?
I primarily play Gibson, with a Les paul Traditional currently claiming the number one spot. They have always just felt right for me, I especially like the way the brustbucker pickups interact with the AD30!
When was the first time you saw an Orange amp?
I'm sure I saw them while watching an old Oasis video or the Black Sabbath Beat Club performance when I was an early teenager, but Orange really came into the forefront of my world when we played a gig with a band (about 10 years ago) that were using Rockerverbs, and I fell in love with the tone.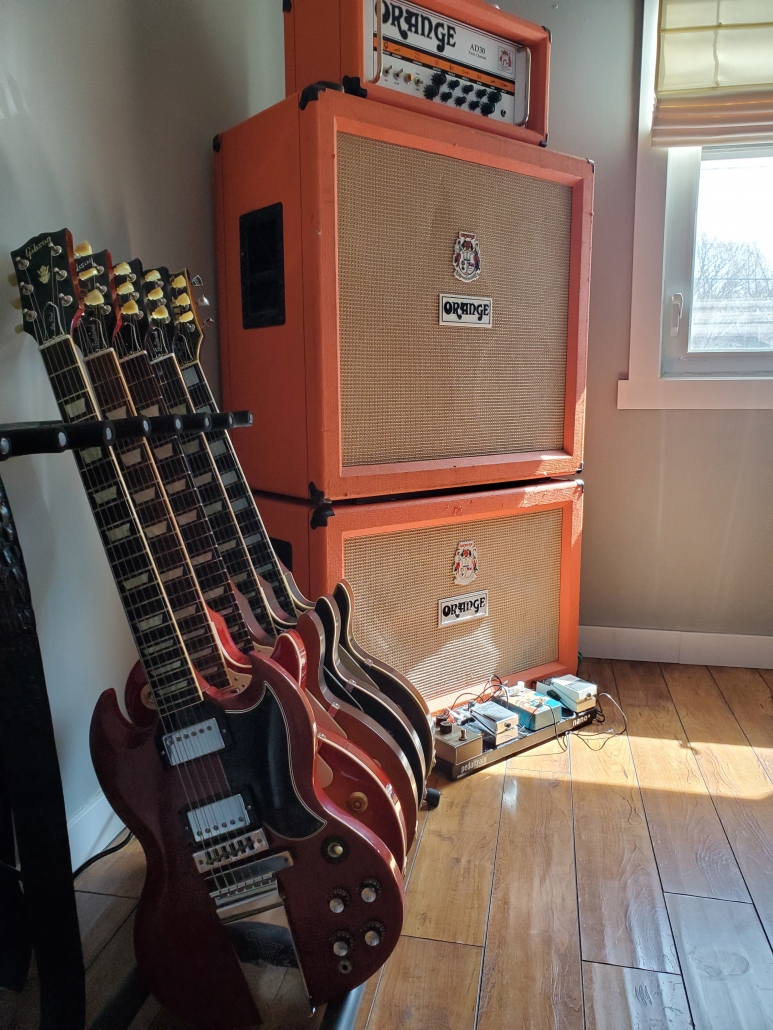 If you could own any piece of gear, old or new, what would it be and why?
I would love to get my hands on an OR50, or OR120 either vintage or reissue! I love the vintage fuzzy tones of those amps, they just speak to me whenever I heard a demo; I can only image how good it would sound in real life!
Who is your guitar hero?
The two guitar players that have had the largest impact on me would be Zakk Wylde and fellow Canadian, Devin Townsend. More recently, Jared James Nichols has been a great inspiration to watch as well!
Can you share any links where people can go to hear how this sounds?
https://www.instagram.com/mikeschmalenberg/
https://orangeamps.com/wp-content/uploads/2020/09/20200805_131629-mike-schmalenberg-scaled.jpg
1920
2560
alex
https://orangeamps.com/wp-content/uploads/2018/04/Orange-Pics-logo-307px-279x103.png
alex
2020-09-03 17:24:21
2020-09-03 17:24:24
RIG OF THE MONTH – SEPTEMBER 2020