SHORT SIGNAL PATH | UNCOMPLICATED DESIGN | OUR FLAGSHIP BASS AMP
PURE BASS
The AD200B MKIII is quite simply one of the purest valve bass amplifiers ever produced. Designed on the premise that the best tone often comes from the shortest signal path from guitar to speaker, this classic, uncomplicated design features inputs for both active and passive instruments and a simple but effective EQ.
With four 6550 output valves pushing 200 Watts of power, the AD200B has a deep, dynamic low-end with a creamy yet focused mid-range. The now-iconic gain structure reveals a wide spectrum of vintage and modern tones, from mellow hues perfect for flatwound strings, through to heavy, percussive growl. Whatever the situation, there is no shortage of punch, which is just one of the reasons why the AD200B has appeared on some of the world's biggest stages.
Short Signal Path
A well thought out design and carefully positioned components allow for some of the most organic tones you'll find in any of the world's best bass amplifiers. Whatever bass or style of music you play, the character of your instrument is always faithfully retained.
A Modern Classic
Vintage Soul to Classic Rock, high-fidelity Funk to grinding Metal, decades of great valve bass sounds are instantly available from the only five controls you'll ever need.
Slave Output
Expand your rig by connecting this line-level output to a D.I. or another power amp (a load of the correct impedance must be connected to the Speaker Output).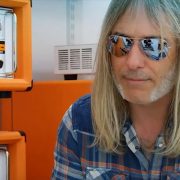 This is the only tube bass amplifier we make. It's probably the simplest bass amp on the planet.
Features
Single channel, all-valve, inputs for active or passive basses, slave output
Controls (Right to Left)
Gain, Bass, Middle, Treble, Volume
Output Power
200 Watts
Valves
Power amp: 4 x KT88 or 6550
Preamp: 2 x Ecc83/12ax7 and 1 x Ecc81/12at7
Speaker Output options
1 x 8 Ohm cabinet connected to the 8 Ohm output
1 x 4 Ohm cabinet connected to one of the 4 Ohm outputs
2 x 8 Ohm cabinets each connected to one of the 4 Ohm outputs
Unboxed Dimensions (W x H x D)
55 x 27 x 28 CM (21.65 x 10.63 x 11.02″)
Unboxed Weight
26.25 KG (57.87 lb)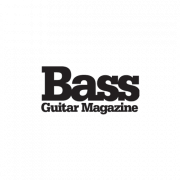 Quite literally, plug in and kick ass.