Hi I'm Dan from Boston Manor and I play Orange.
Well I have always been a big fan of music and bands, I really loved Blink 182 and my favourite member was Mark Hoppus. He was my main influence I think because he sung and played bass and he jumped around a lot and I was really into all that. Picking up the bass as well, I was like this is different from guitar and not that many people I know play bass, so I thought it was a really cool instrument to play.
With the Terror bass what I look for is reliability and tone, it's just flawless in every way.  I love playing it and being small it fits in the van, under my seat, that's why I love it so much. The reason I got the new one is it has features of the older Orange AD200 which I used to play quite a lot but they were really heavy and big. I still really enjoyed the tone and sound of them, it kind of has those features all built into this one tiny terror bass head.
My setup on stage is, I have the Orange bass terror, the new one. I have the Orange 4X10 cab and then underneath it is a 1X15 cab and they are paired together. I put it on the clean switch and I also mess around with my pedals to kind of get a grittier tone and it works really well with a couple of pedals on the clean sound. I'm still figuring it out at the moment, I do like to try different things as much as possible. I feel like it sounds better live using the Orange stuff than using it in the studio because I always try to crank more for live, to give it a bit more gain. Once you really crank the gain on those things it really proper drives it and helps the song.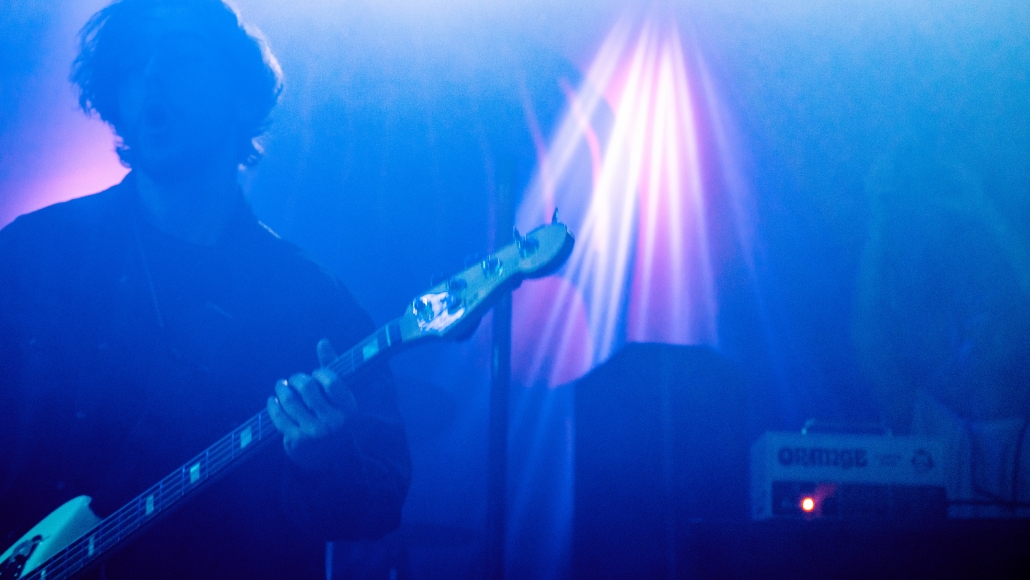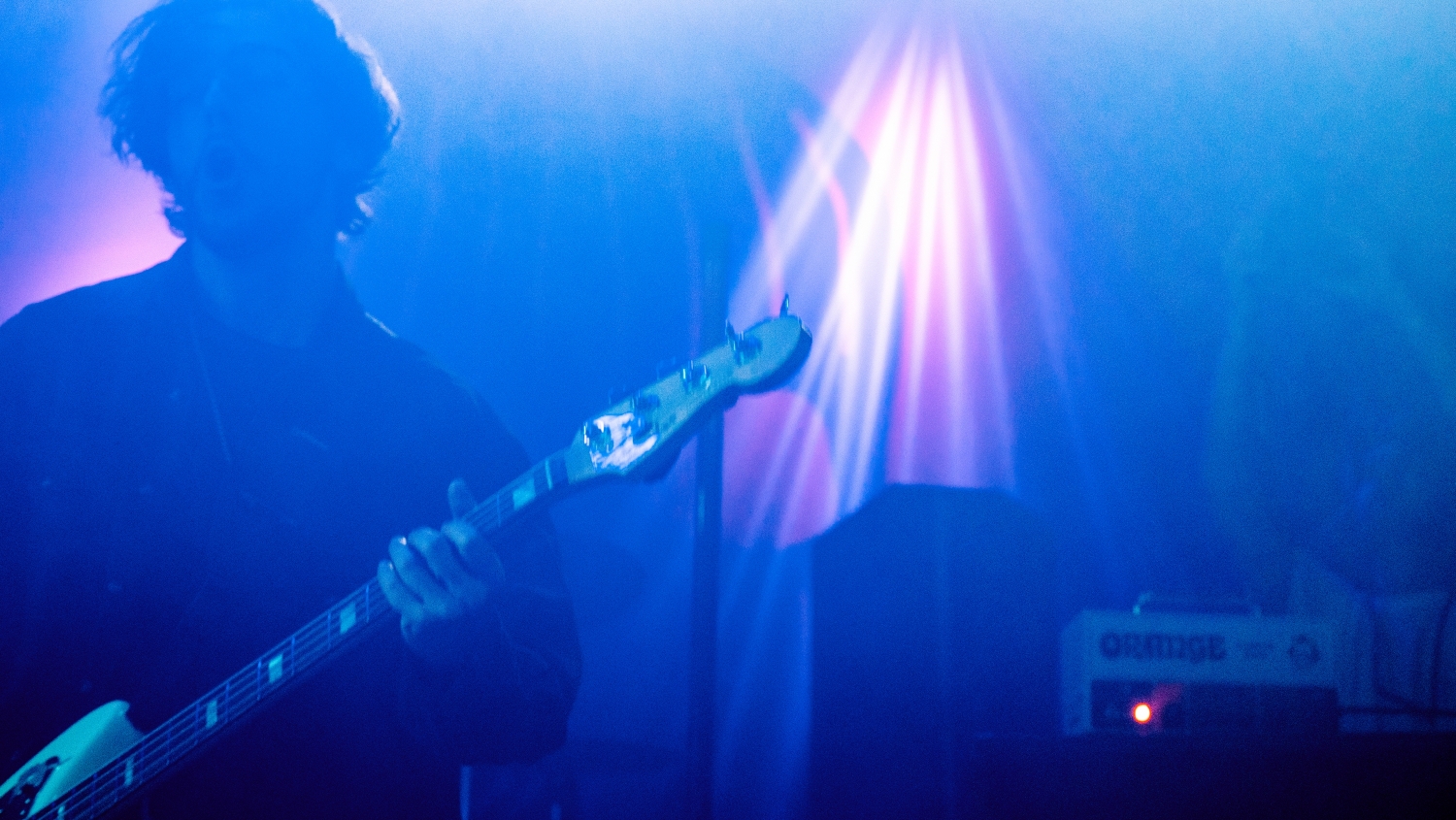 I just think Orange are cool, they have always been that cool, i've seen many punk bands using Orange as well. I've always just thought they looked awesome as well. We recorded our EP's and our first record with them and like I said I used it at uni, I always thought Orange were the go to amp head and cabs as well. I've always just loved Orange and thought why not have one for myself.
It feels amazing, I never thought growing up, even five years ago when we first started the band I never thought we would one get to this point and two, have Orange who I have always looked up to, support our band and support me individually.  I feel blessed in a way because I never thought it would happen.
https://orangeamps.com/wp-content/uploads/2018/10/Dan-Cunniff-Boston-Manor-Terror-Bass-2.jpg
1690
3000
Orange Amps
https://orangeamps.com/wp-content/uploads/2018/04/Orange-Pics-logo-307px-279x103.png
Orange Amps
2018-11-02 14:08:36
2019-11-30 16:51:53
Dan from Boston Manor discusses the Terror Bass.