Ambassador Interview: Jason Narducy (Bob Mould, Superchunk)
Give us a brief run down of your career to date and how you ended up playing Orange…
I started playing music 33 years ago when I was 10.  So I'm going to skip to 2006 to save us a little time!  I was playing bass with Robert Pollard (Guided By Voices) and the guitarist on my side of the stage was Dave Philips.  He's very talented and had already played with Frank Black, Tommy Stinson, and many others.  He was using a AD30TC for the whole tour and I couldn't believe how accurate it was.  Very few knobs and they were all set near 5.  Sounded perfect.
Because I'm a guitarist too (see my current solo project Split Single), I went home after the tour and ordered an AD30TC for myself from my local guitar store, Guitar Works in Evanston, IL.
Let's start with a simple one. Why Orange?
Most of my time performing these days is with Bob Mould and Superchunk, for whom I play bass.  I had performed on Jimmy Fallon in September 2011 with a band called Telekinesis.  The guitarist, Cody Votolato (Blood Brothers), is an Orange endorsee and he put in a call to Alex at Orange to see if they could provide me with a bass rig for the show. Alex took care of me. I plugged in my Roger Mayer Rocket Fuzz into the Orange and the band exploded all the way to number one on the charts.  Not really.  But it sounded great.
When the Bob Mould tribute show happened in November 2011, I asked Alex again if he could help out.  I was to play bass with Bob, Dave Grohl, Britt Daniel, The Hold Steady, and Margaret Cho.  He, again, took care of me and we started a good working relationship.  I have used the Orange bass rig ever since when available.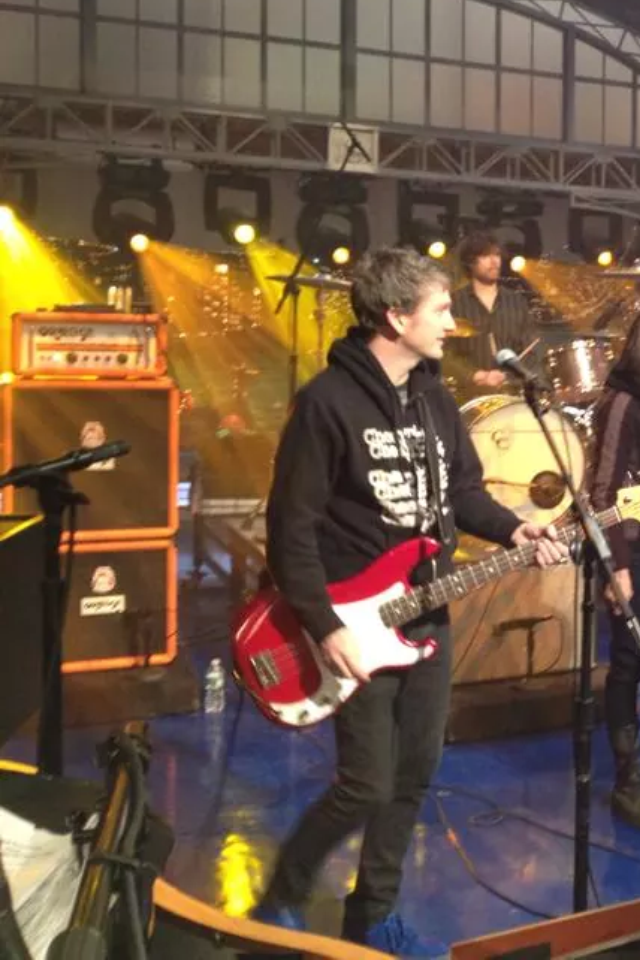 What amps are you currently running for your live set-up?
Bob Mould & Superchunk: AD200B MK3 head with OBC410 & OBC115 cabs
Split Single: AD30TC Combo
How about your recording set-up?
Same
What is it about these amplifiers & cabinets that you like? Not only sonically but also any noticeable comments about how they handle life on the road.
They are durable and easy to use.  Always plenty of power if I need it.
How do you like to set the amp up?
Everything on 5.
The current Orange amps you are working on, are the tubes stock or do you have a preferred brand? If so, which?
I haven't worn tube socks since middle school. They make my calves itchy which effects my playing.
Would you like to say anything else?
I got sunburn on my left shoulder in Tennessee last week.  It's blistering now.  Should be fine in a week.
https://orangeamps.com/wp-content/uploads/2016/03/jason-narducy.png
960
640
Charlie
https://orangeamps.com/wp-content/uploads/2018/04/Orange-Pics-logo-307px-279x103.png
Charlie
2014-07-29 18:35:55
2019-07-01 15:06:41
Ambassador Interview: Jason Narducy (Bob Mould, Superchunk)