BUILT IN ENGLAND | CLASSICAL STYLE | LEGENDARY PLAYERS
30 WATTS OF BRITISH CHIME
The AD30 really is a one-stop shop for all shades of pure British chime and crunch. Every retro, Class A tone you need is right here, thanks to four EL84s, a GZ34 (5AR4) valve rectifier and a pair of 2-stage channels, each providing a different flavour of no-nonsense Orange tone. Whether you're looking for shimmering cleans, edge-of-breakup jangle or fire-spitting classic crunch, the AD30 has it all in a simple, road-proven package.
TWO CHANNELS – VINTAGE AND VERSATILE
Two completely independent channels, each with two stages of gain and and a straightforward control layout, make it effortless to dial in any combination of vintage tones. Voiced to be similar enough to work together but different enough to have their own characters, both channels will go from crystal-clean to thick-and-filthy, or anywhere in between.
Interacting beautifully with the EL84 power amp, Channel One is good enough to be an amp on its own, ranging from bell-like chime to Classic Rock grit. Channel Two is the same personality – but in a bad mood! A touch more gain and a snotty, aggressive edge make this the perfect channel for cutting leads and pounding riffs.
VALVE RECTIFIER
The GZ34 rectifier valve is crucial to the AD30's great tone. Natural compression and sag in the power stage provide a responsive and dynamic playing experience, adding just the right amount of sweetness to the lively, in-your-face character of the amp.
UK BUILT TRANSFORMERS
Like all Orange valve amplifiers, the AD30 uses our own proprietary transformer design. Built in the UK, this painstakingly developed recipe is what gives the AD30 not only its unrivalled tone but also its reputation as one of the hardiest amps on the world's biggest stages.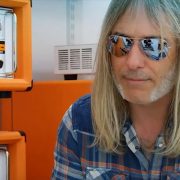 The interesting thing about this amp is that it has two completely separate signal path pre-amps and the master volume is on both of those preamps. If they're up to 10, they're out of the circuit so they really are vintage amps.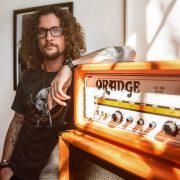 "My Orange AD30 is the the perfect companion to my lap steel tone. The grittiness of its tube driven overdrive packs the perfect punch. No BS, just badass."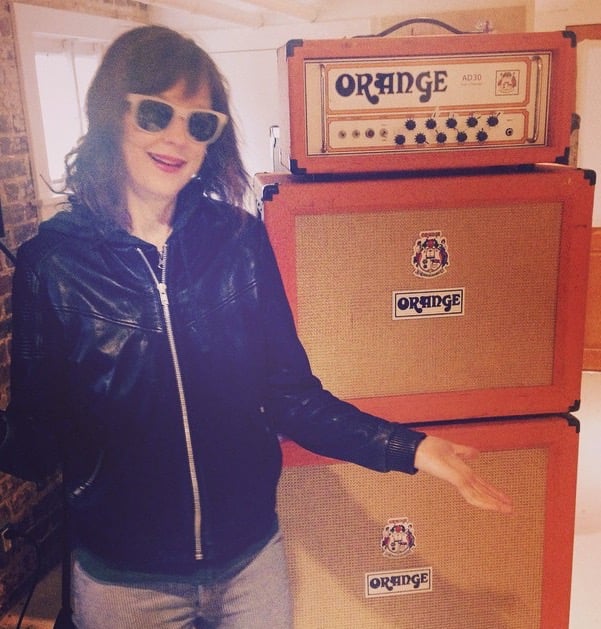 "The AD 30 is the best and most solid amp I've ever used. It's a great amp to play live with and also works really well in the studio. It has the perfect amount of grit, and has a very wide dynamic range so that low and high sounds are totally clear and audible. It's a real winner."
"When the band first started, the AD30R was the first thing that I bought: the first time I plugged into one it was the sound I'd always had in my head. I've changed my main guitar, my main pedal over the years but the AD30 is still my main amp and I imagine always will be. I've tried pretty much everything else over the years and nothing comes close. It's reliable too: I've put some serious miles on mine, both literally and figuratively and I'm still using the same one I bought all those years ago. It's done every show and every session since we began and is a vital part of the sound of the band. I wouldn't feel comfortable using anything else: it's the sound I love."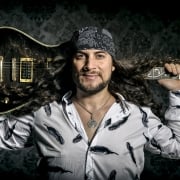 "The AD30 is one of the most versatile amps. Two separate channels with two absolutely different sounds, both vintage and modern-raw at the same time. From the cleanest, sweetest and roundest sound to the dirtiest, meanest and heaviest high-gain blast! Pure valve sensation and Orange's extra bite!"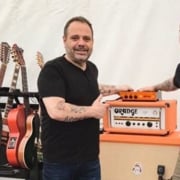 "The AD30 is a great amp for me and I got to put it to test. Great low and mids. Lotta punch for a tube amp. Really even tone with a great bite. Matching it with 4×12 cab really worked for me."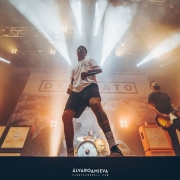 "We have an Orange AD30 in our studio (OVNI Estudio in Llanera – Asturias). We have recorded many times with it because it has a super versatile character and a vintage sound that we all love."
Features
All valve, two-channel amp with valve rectifier
Controls (Right to Left)
Gain, Bass, Middle, Treble and Volume for Channel 1&2
Output Power
30 Watts RMS
Valves
Preamp: 4 x Ecc83/12ax7
Power amp: 4 x EL84
Rectifier: GZ34
Speaker Output Options
1 x 16 Ohm cabinet connected to the 16 Ohm output
1 x 8 Ohm cabinet connected to one of the 8 Ohm outputs
2 x 16 Ohm cabinets each connected to one of the 8 Ohm outputs
Unboxed Dimensions (W x H x D)
55 x 27 x 24 CM (21.65 x 10.63 9.45″)
Unboxed Weight
16.5 KG (36.4 lb)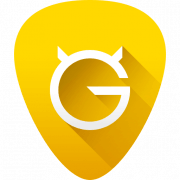 I use a Gibson Les Paul Studio with stock pickups and it sounds great. I play anything from Death Cab to The Fall Of Troy, but nothing too br00t4lz past that. It's really great from Indie rock like arctic monkeys to doom metal like the sword. it's as if Orange modeled it after a Vox AC-30 but gave it more grit. Doesn't hiss when turned up. People seem to complain about Orange being a one trick pony and I dissagree because it cleans up really well and I can get many different clean and distorted sounds out of it with just the dry signal.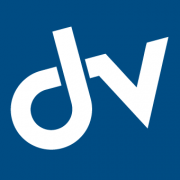 The Orange AD30TC has all the characteristics of the best boutique amps and sounds just as good, so why isn't it better known? Jimmy Page used two AD30 heads at the Led Zeppelin reunion concerts in 2007 and you can't get much more exposure than that, but here's no getting away from the fact that modern hi-gain amps are taking centre stage at the moment, which is a shame, as the sensationally classic guitar tones that the AD30TC produces qualifies it for a piece of the action too.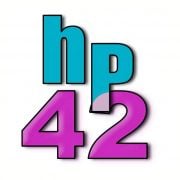 The AD 30 is an amp that is at home in subtle overdrive and fat rock territory… it offers great sounds for classic rock styles!