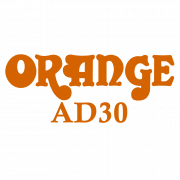 BRITISH TONE | CLASSICAL STYLE | LEGENDARY PLAYERS
A 30 WATT CLASS A AMPLIFIER
Essentially two vintage British-style amps in one, the valve rectified twin channel AD Series recaptures the warm, time-honoured EL84 sound that defined an era. These amps have gained deserved reputation among Country pickers, Bluesmen, Pop, Funk and Indie artists for their classy, bell-like cleans, breaky crunch and controlled natural compression. This amp has proved to be so popular worldwide that its specification remains unchanged, and is fast becoming the new standard in 30 watt Class A amplification.
With two completely separate signal paths, each with two stages of gain and master volume controls, both channels can be set clean or coaxed into varying degrees of crunch. Channel One has a slightly mellower character, with a thick, creamy, classic voice. Channel Two produces a tighter bass response and a faster attack with more gain and a more prominent upper midrange.
However you set the controls, the AD30HTC remains wonderfully receptive to various guitars and playing styles, whilst the GZ34 valve rectifier imparts its own distinct vibe for players seeking a more vintage feel and responsiveness. Pair with our PPC212OB for glassy highs and spacious cleans or expose the AD30HTC's heavier nature with our PPC212 or PPC412 for more low end projection.
COMPRESSION LIKE NO OTHER
Our own compression creates a 70s vibe tone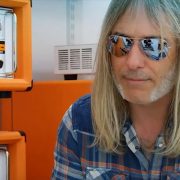 The interesting thing about this amp is that it has two completely separate signal path pre-amps and the master volume is on both of those preamps. If they're up to 10, they're out of the circuit so they really are vintage amps.
Features
All valve, foot switchable two channel, valve rectifier,
Controls
Master, treble, middle, bass and gain for channel 1 & channel 2
Output Power (Heads and Combos)
30 Watts
Power Handling (Cabinets)
NA
Valves (Heads and Combos)
Preamp: 4 x Ecc83/12ax7
Power amp: 4 x EL84
Rectifier: GZ34
Speaker Output Options (Heads)
1 x 16 Ohm cabinet connected to the 16 Ohm output
1 x 8 Ohm cabinet connected to one of the 8 Ohm outputs
2 x 16 Ohm cabinets each connected to one of the 8 Ohm outputs
Speakers (Combos and Cabinets)
NA
Impedance (Cabinets)
NA
Extension Cabinet Options (Combos)
NA
Unboxed Dimensions (W x H x D)
55 x 27 x 24 CM (21.65 x 10.63 9.45″)
Unboxed Weight
16.5 KG (36.4 lb)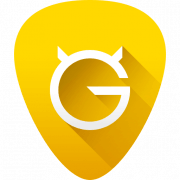 I use a Gibson Les Paul Studio with stock pickups and it sounds great. I play anything from Death Cab to The Fall Of Troy, but nothing too br00t4lz past that. It's really great from Indie rock like arctic monkeys to doom metal like the sword. it's as if Orange modeled it after a Vox AC-30 but gave it more grit. Doesn't hiss when turned up. People seem to complain about Orange being a one trick pony and I dissagree because it cleans up really well and I can get many different clean and distorted sounds out of it with just the dry signal.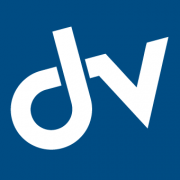 The Orange AD30TC has all the characteristics of the best boutique amps and sounds just as good, so why isn't it better known? Jimmy Page used two AD30 heads at the Led Zeppelin reunion concerts in 2007 and you can't get much more exposure than that, but here's no getting away from the fact that modern hi-gain amps are taking centre stage at the moment, which is a shame, as the sensationally classic guitar tones that the AD30TC produces qualifies it for a piece of the action too.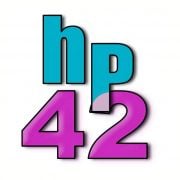 The AD 30 is an amp that is at home in subtle overdrive and fat rock territory… it offers great sounds for classic rock styles!