A lot of people ask me what kind of work goes into acquiring new sponsorships from guitarists. They assume that I have to be very proactive in order to nail down endorsements. That couldn't be further from the truth. Most of the time I have the pleasure of being reactive to endorsement requests. I rely on a network of managers, touring crew members, and even guitarists who introduce me to other guitarists. Sometimes it's just a complete coincidence.
Here are four examples of how Artist Relations is all about who you know and timing.
Glenn Hughes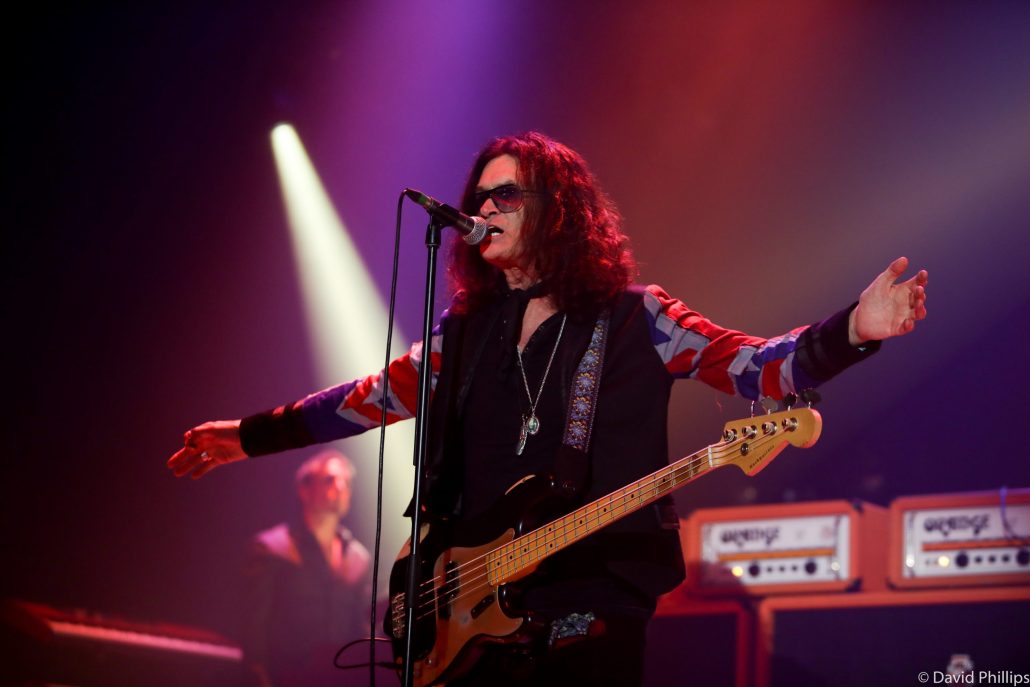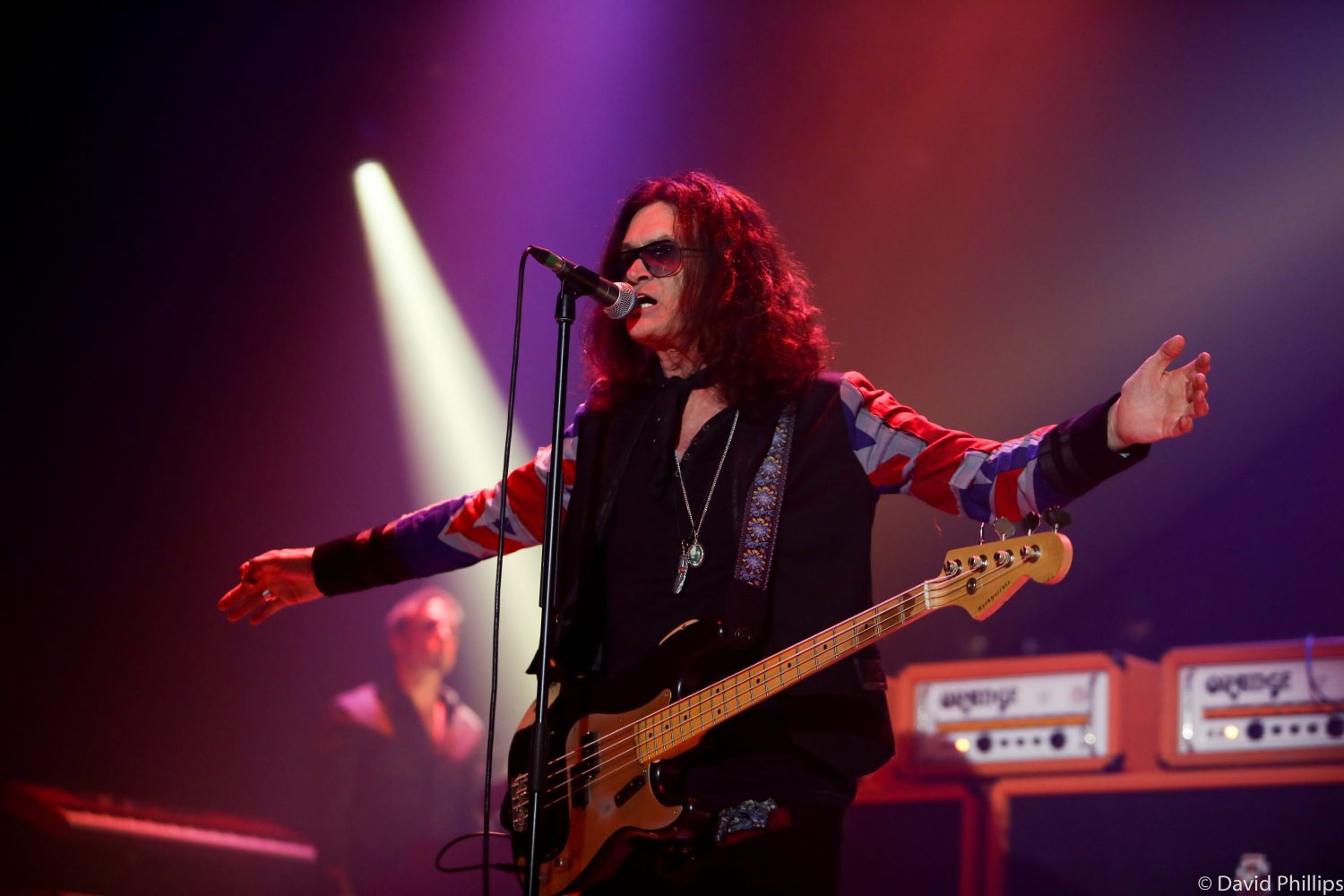 Glenn Hughes is one of the last true rock stars left on the planet. He oozes confidence and screams, "look at me!" It was at NAMM about 6 years ago when I first met him. Our Managing Director at the time saw Glenn walking the aisle and begged him to come into our demo room to test out some amps. Glenn came in to the room, plugged into the AD200B, started playing, stopped, put the bass back on the wall, and then looked at all of us and said "that's the tone I've been trying to find for 40 years." His mouth was literally agape.
Ever since then Glenn has been one of Orange's biggest cheerleaders. If you've ever seen him live you understand why. His current rig consists of the AD200B, OBC810 and OBC115 cabs.
Geddy Lee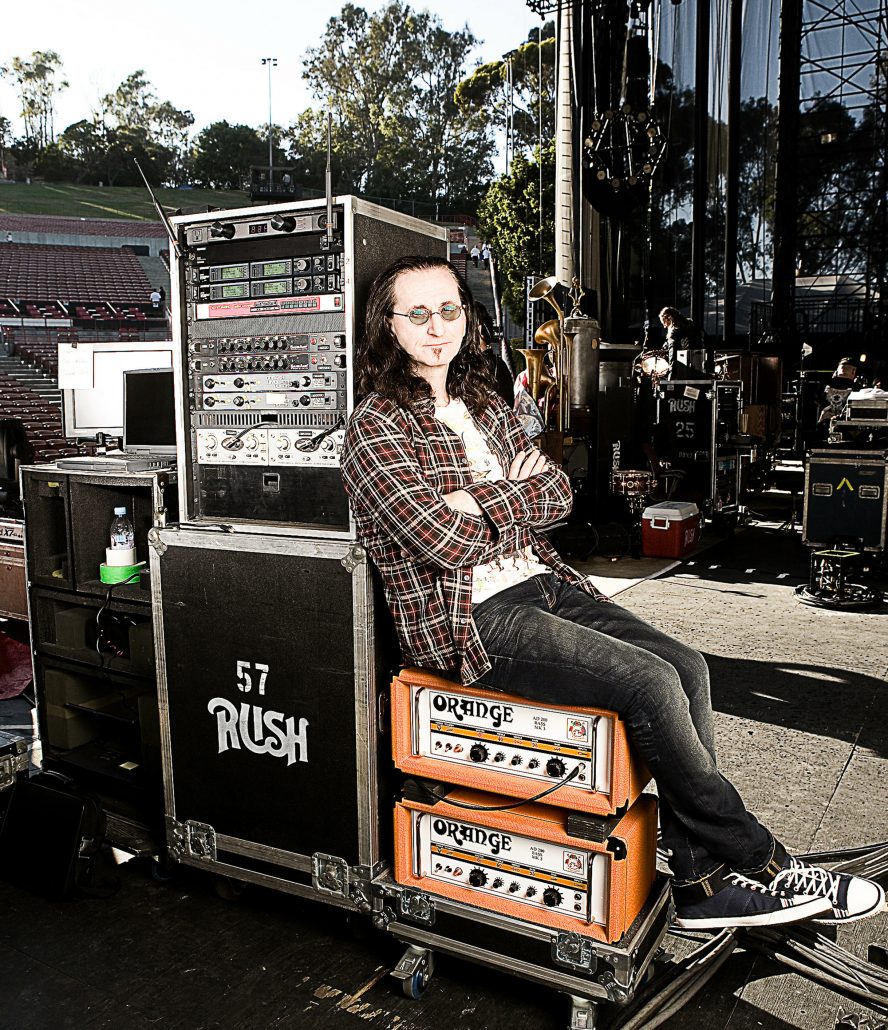 You'd think getting Geddy Lee on board would be a huge undertaking. He is, after all, arguably the most important bass player of an entire generation. When he gives his endorsement of a product you're basically guaranteed an increase in sales. This was true for us as well. Within a year of putting out the infamous "Geddy sitting on his amp" picture we saw a nearly 75% uptick in bass profits.
However, it wasn't hard to get Geddy to endorse the AD200B and OBC410 cab. In fact, believe it or not, Slipknot ended up doing all of the work. When Rush was in the studio writing 2012's 'Clockwork Angels' they happened to be recording next to Slipknot. Geddy heard Paul Gray through the wall and sent his tech over to find out which amp he was using. Paul didn't even endorse our products at the time. I had simply sent some extra gear up to Nashville for the band to try out. Within the hour I was on the phone with Geddy's tech, Skully, coordinating the logistics of getting Geddy his new bass gear.
Even though Orange made up about 1/3 of Geddy's stage tone (we were the overdriven, high gain portion) it was an endorsement that put us on the radar of a completely new demographic, and one that solidified our presence in the bass market.
Steve Harris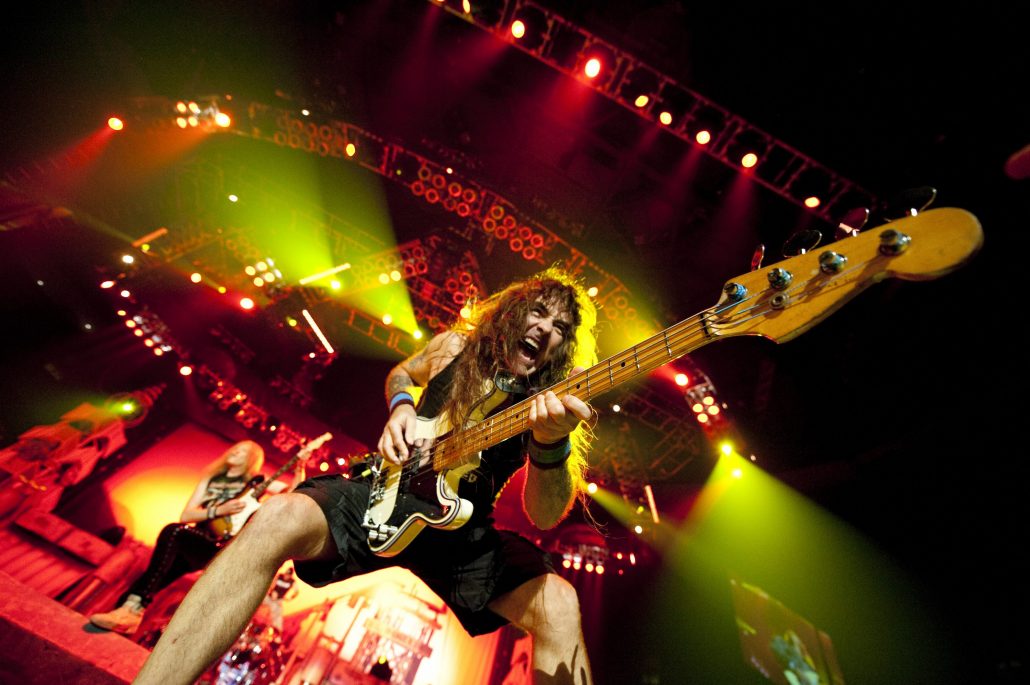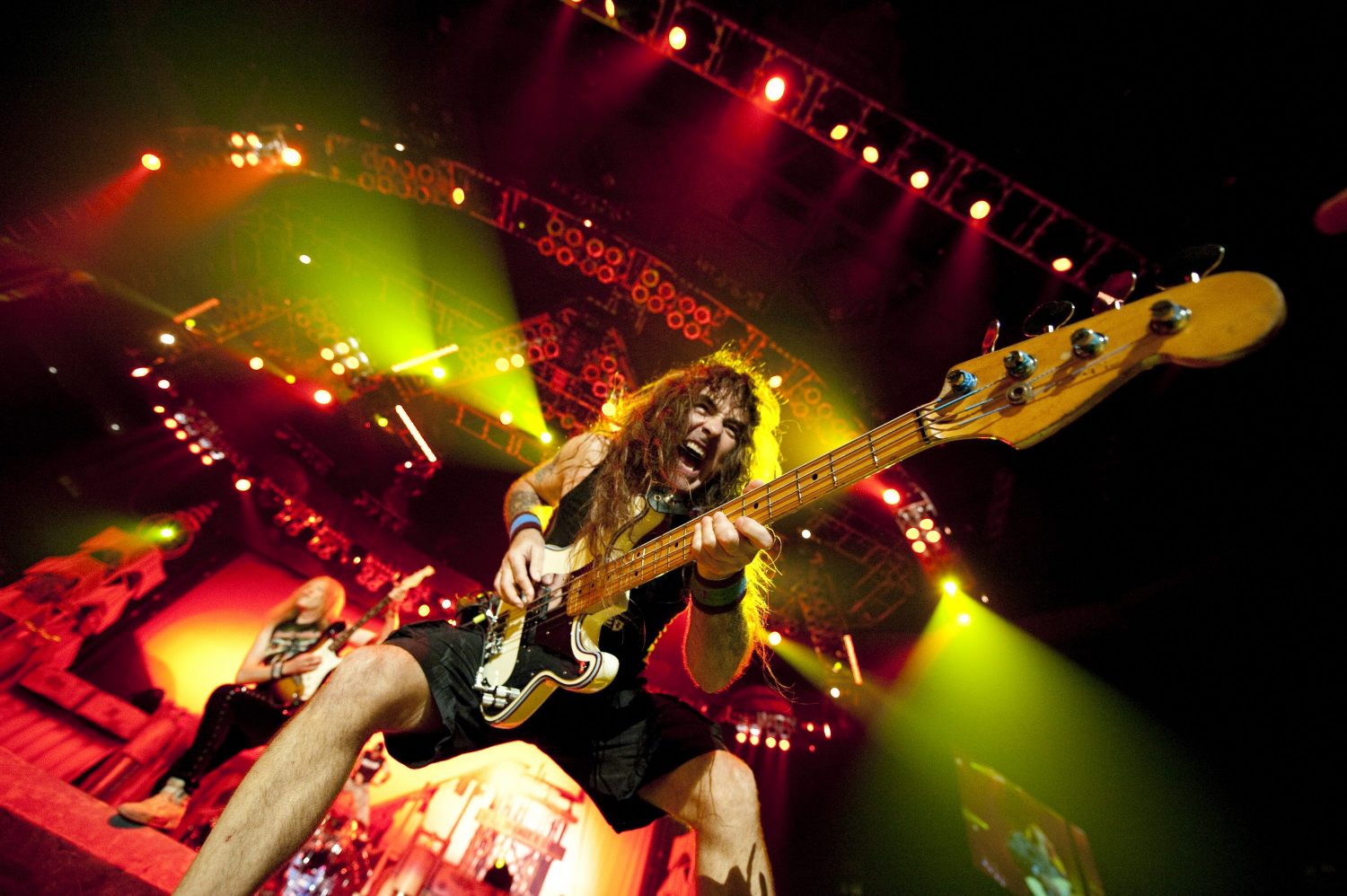 Orange's Technical Director, Ade Emsley, is an Iron Maiden super-fan. I'm not sure exactly how, but through some connection he maintained with the band's management he was able to secure the opportunity to remaster Iron Maiden's entire discography for release on iTunes. Yep, he's not just an amp wizard; he can also master the shit out of a record.
Knowing that Steve Harris was looking to change things up with regards to his stage gear, Ade set out to design an amp based on Steve's needs. The result was the (now discontinued) 4 Stroke 300, our first ever rackmountable bass amp featuring a 4 band parametric EQ. Steve loved it and has used it ever since for both Maiden and British Lion touring.
I'll never forget when I was in London visiting our HQ and Cliff Cooper, Orange's Founder and CEO, took me aside to let me know that Steve's tech would be coming to the office shortly. Cliff had just returned from one of his many warehouses with four vintage Orange speaker cabinets that he had been hoarding away since the 70's. They were brand new, in the box, never opened front-loaded 412 cabs with the original Eminence speakers in them. If I had to blindly assign a value to them I'd guess somewhere in the range of $8000. These were the only cabinets that Steve wanted and Cliff didn't give it a second thought.
John McVie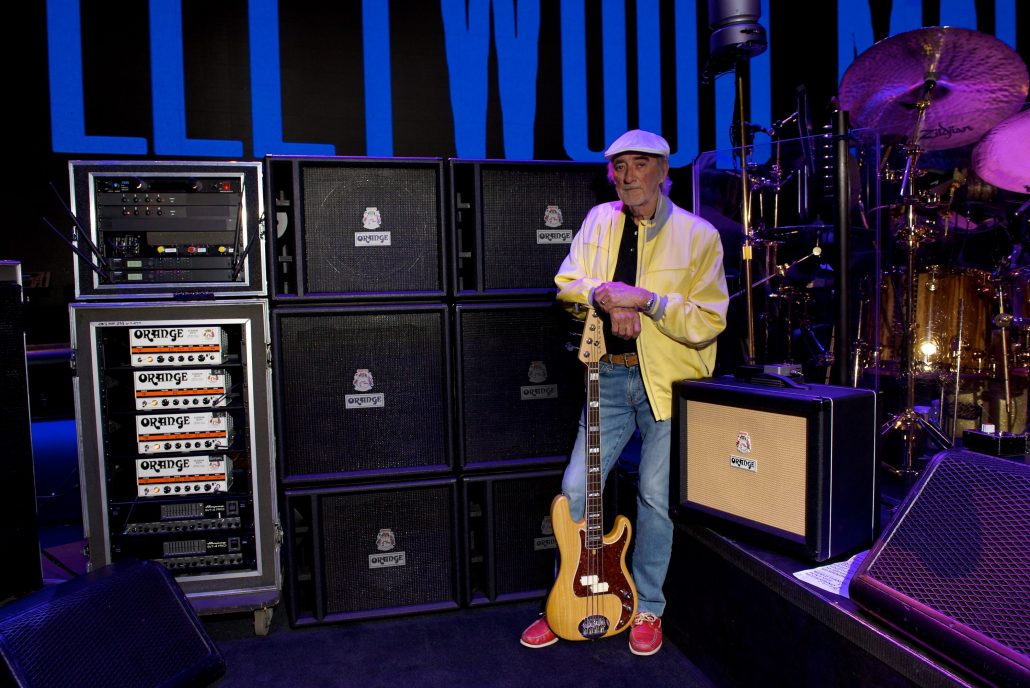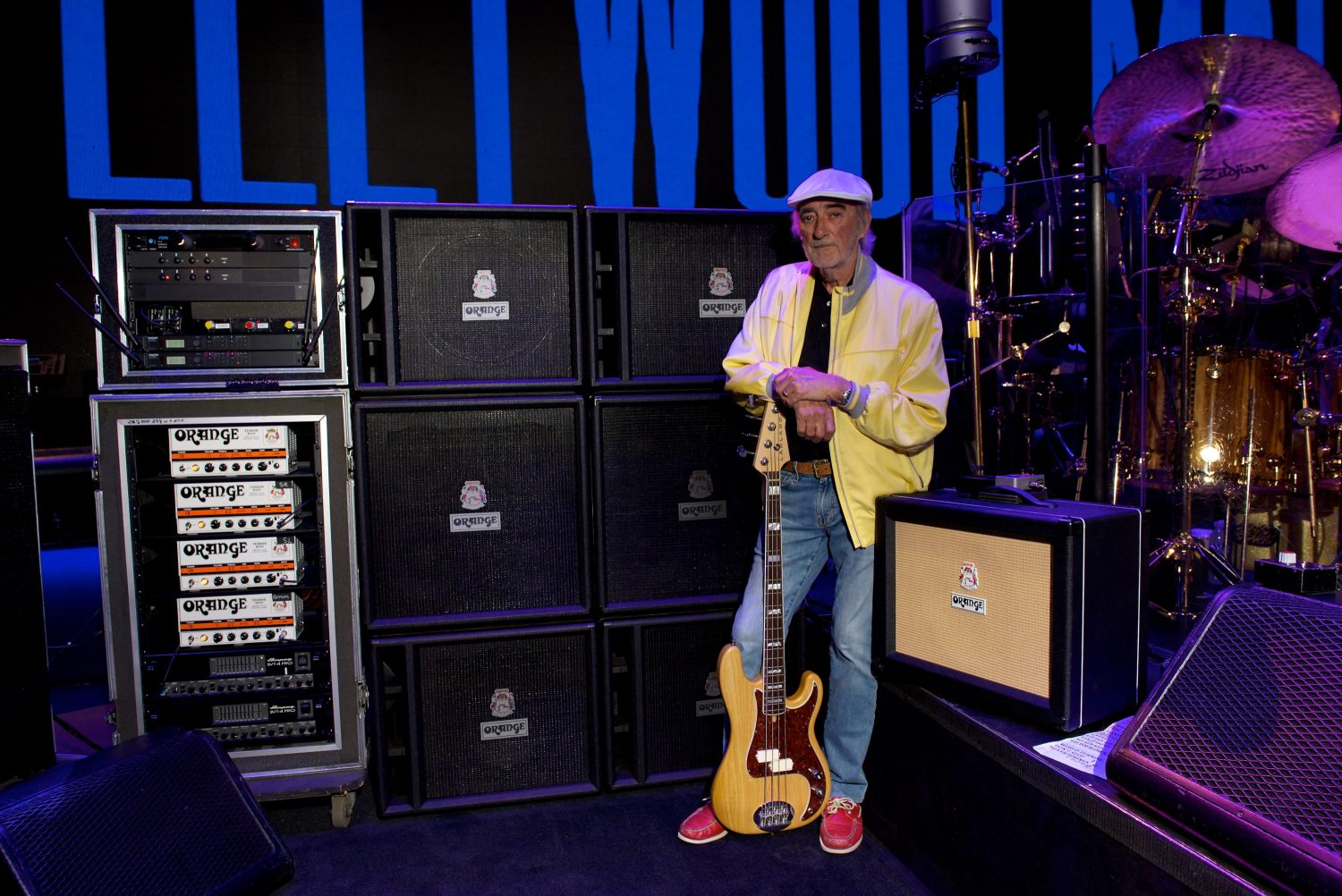 Some of the best endorsements I've ever secured have been through tour managers, production crew, and guitar techs. John McVie is no exception. A few years ago Drew Foppe, one of the best techs on the road today, sent me an email explaining that John was interested in learning more about Orange. See, back in the 70's, John was actually friends with Orange's owner, Cliff Cooper. Over the years, they'd grown apart though. Now was my chance to rekindle their relationship.
I flew out to Los Angeles because Fleetwood Mac was playing The Forum in Inglewood. I'd get only about 20 minutes with John during soundcheck, so I went ahead and sent out multiple bass amps and speaker cabs to ensure no stone was left unturned. When I arrived, I was ushered into the venue and told to wait by a small tent that had been erected side stage. John came out and introduced himself, then took me into the tent, which I soon realized was set up purely for John to smoke cigarettes before and during the band's set. There were two little chairs, some art on the walls (marine aesthetic), and a vintage floor ashtray. In that tent we discussed Orange and how he was trying to move back to LA from Hawaii "because general contractors on the islands never do a good job the first time." Considering any building in LA is strictly no smoking, I thought it was an extremely "rock star move" that he was allowed to do so without any restrictions.
Afterwards we went up on stage and John tested out the AD200B. It wasn't for him though, so we moved on to the Terror Bass. When he plugged that amp in the tone hit him like a lightning bolt. He immediately requested four of them to pair with multiple OBC410 and OBC115 cabs and the rest is history.
I do want to mention something I found interesting though: Mick Fleetwood has heaters blowing air at him while he's playing live. Yes, you read that correctly. Mick Fleetwood, despite playing a nearly three hour set, was so cold on stage that he needed hot air blowing on him. It's something I just can't get over.
https://orangeamps.com/wp-content/uploads/2018/05/geddy-lee.jpg
2830
2439
alex
https://orangeamps.com/wp-content/uploads/2018/04/Orange-Pics-logo-307px-279x103.png
alex
2019-04-10 09:00:15
2019-07-01 14:47:16
Orange Bass Ambassadors (and how we snagged their endorsements)