ALL ANALOGUE | CLASS AB | PROPRIETARY CLASS A COMPRESSION
Amplifiers for the most discerning bassists
The 4 Stroke Series is our offering to the demanding modern bass player – everything you need, and nothing you don't. Featuring all-analogue circuitry throughout, the 4 Stroke 300 & 500 speak with genuine authority, delivering powerful tones with a natural and rounded emphasis that leaves Class D amps in their wake. The Class AB 4 Stroke stays crystal clean and expressive all the way up, without ever becoming sterile or fatiguing.
The centrepiece of these amps is the uncompromising tone stack which allows for an unparalleled level of control over the EQ without the fussiness that plagues so many. The active four-band parametric EQ covers an enormous range and opens up limitless possibilities. Whether you need to sculpt your signature sound, bring out the character of your instrument or combat troublesome acoustic environments, the 4 Stroke deals with all comers in an instant. For the finishing touch, our proprietary Class A compression circuit tracks seamlessly, adding further punch and fatness. On the rear, you'll find the usual essentials: two parallel speaker outputs (min. total load 4 Ohms), plus balanced and line level outputs. Available in 300W and 500W configurations, the 4 Stroke Series is the perfect tool for the contemporary bassist – powerful, usable, musical.
All Analogue Design
Trusting our ears and moving away from Class D technology altogether, the 4 Stroke is 100% analogue throughout. At the point of entry, the 4 Stroke features a new all-discrete Class A input buffer circuit. This contributes to crystal clear note definition and a highly detailed response, accurately reproducing even the most subtle nuances under your fingers. The Class AB output section (available in either 300 or 500 Watts) ensures these amps stay composed and assertive, whatever the venue. This design also means the 4 Stroke can also be used without a speaker load, perfect for direct recording in the studio.
Active Four-Band Parametric EQ
The Four-Band Parametric EQ gives you complete control over your sound. Featuring four independent frequency controls, each with up to 18dB of cut or boost, the 4 Stroke's Q curves have been engineered to achieve the perfect balance between precision and usability. Below are some examples of the sounds you can achieve.
Rock Grit Sounds
To give you that real old school punk/rock bass tone, boosting the frequencies is the way to go, cutting the low mid frequency around 220Hz also helps the other frequencies to jump out. 3000Hz frequency being boosted to near full will give a crunchy tone.


Smooth Sounds
Getting a smooth bass sound is simple with the 4 stroke, as seen below boosting the treble and cutting the lower and upper mids will give you a perfect rounded bass tone.


Parametric bands:
Bass: 40 – 400Hz
Low Mid: 80 – 800Hz
High Mid: 250 – 2.5kHz
Treble: 550 – 5.5kHz
(Crossover between bands allows for even more cut/boost when required)
Footswitchable Class A Compression
Rather than a common hard limiter, the 4 Stroke's Class A compressor design maintains the transients of the input signal for a dynamic playing response. The carefully developed sidechain has a fattening effect on the core tone at lower compression settings, whilst increasing the amount of compression adds a springy character to the attack, great for heavy thumb work. With just a simple level control (much like many classic studio units), the compression can also be engaged or defeated remotely with the optional FS-1 footswitch.
Slap Bass Sounds
Using the 4 Strokes inbuilt compression in conjunction with the 4 band EQ by boosting the bass and treble while cutting the mids will give your slap bass a real punchy sound.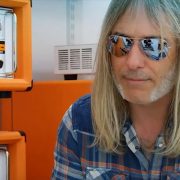 Class AB output stage. This is for a different animal. We have a 4 band parametric EQ which you can dial in any bass sound that you want.
Features:
Class AB solid state bass amplifier rackmountable head | Active 4-band parametric EQ section | Footswitchable Class A compression | Balanced & line outputs | 2 x Parallel Speakon speaker outputs
Front Panel (Right to Left):
Input [-6dB Pad] | Treble (550-5500Hz) | High Mid (250-2500Hz) | Low Mid (80-800Hz) | Bass (40-400Hz) | Compression Level | Volume | Footswitch input | Power
Rear Panel:
Speaker Outputs | Line Out & Balanced DI Output (post-EQ and Volume)
Finish:
2U White steel chassis
Speaker Outputs:
2 x Speakon (parallel). 4 Ohm minimum total load.
Range Options:
4 Stroke 300 (300W @ 4 Ohms)

4 Stroke 500 (500W @ 4 Ohms)

Unboxed Dimensions (W × H × D):
48.2 × 10 × 26.5cm (18.97 × 3.93 × 10.43″)
Unboxed Weight:
4 Stroke 300: 9.45kg (20.83 lb)

4 Stroke 500: 10.05kg (22.16 lb)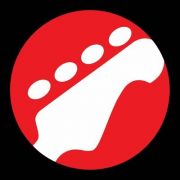 This a rock bassist rig without a doubt, but it really delivers on versatility.