Interview: Kvelertak's Maciek & Vidar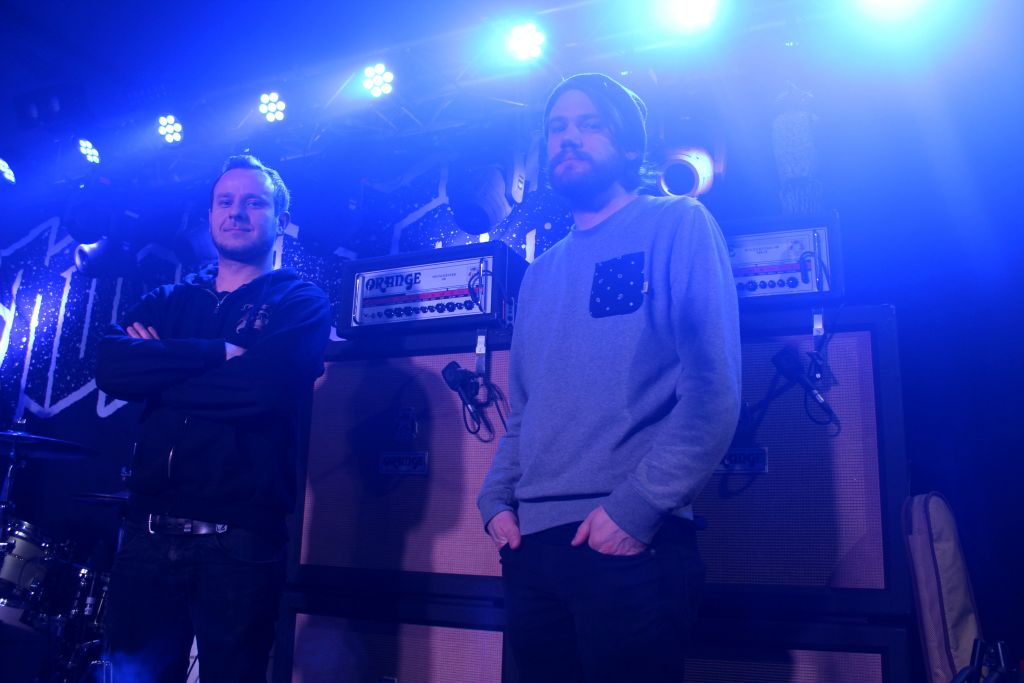 You just finished touring with Slayer and Anthrax – how was that?
Maciek: It's been really fucking cool, and kind of a milestone as they're bands we all look up to. Definitely something to tick off our list.
How long have you been using Orange?
Vidar: We've been using Orange for long time, since before we started recording. Bjarte's been using Orange for as long as I can remember. I had an old vintage Marshall amp that caught fire, and after that I swapped to Orange.
Maciek: I've got the TH30, Rockerverb and Thunderverb, and they just always deliver and they're very reliable. And it looks fucking cool.
Do you have any specific pedals you feel work well with the amps?
Maciek: Well, yeah, there's quite a few, but Orange sounds really good on it's own. It's a really good base, and then you can have fun with some pedals on top. I always use my Echoplex Preamp from Dunlop. Since we've got three guitars we all have to be on different levels, and I think it works really well with that one.
Vidar: I try to use as few pedals as possible, if it was up to me I'd just plug it straight into the amp and go, but obviously I do use some, I've had a Big Muff for a while and that works well, but then again, all my pedals works well with Orange.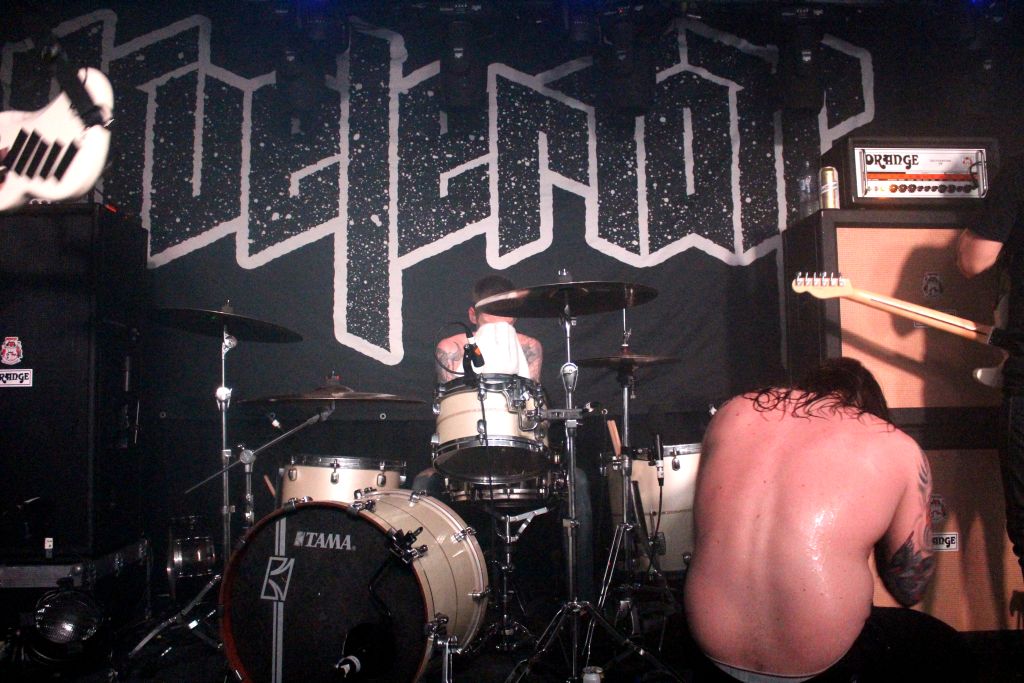 Do you remember the first time you saw an Orange amp?
Vidar: I think it was Hellacopters, in the Toys and Flavours video.
Maciek: Not really, but I remember that when we started in 2009 Norway got kind of like an Orange boom, because I cant really think of any other Norwegian bands besides us having used Orange..?
Vidar: I'm sure there are a few, I just can't think of them.
You're one of few bands with Norwegian lyrics to have made it outside of Norway, was there ever any doubt, or moments when you considered English lyrics?
Vidar: We've actually never had a proper conversation about it. There's been a few people saying we'd get further if we did, but I guess we kind of just proved them wrong.
Maciek: It's a part of our sound as well, we'd sound completely different if our songs were in English. We've got one English verse, that'll do. And to be fair, I don't really know how much of a difference it would have made if our songs were in English, we're doing really well as it is. It's pretty cool doing gigs outside of Norway when you see people singing along, trying to get the Norwegian words right. It's almost tempting to stop and ask them what they're actually singing.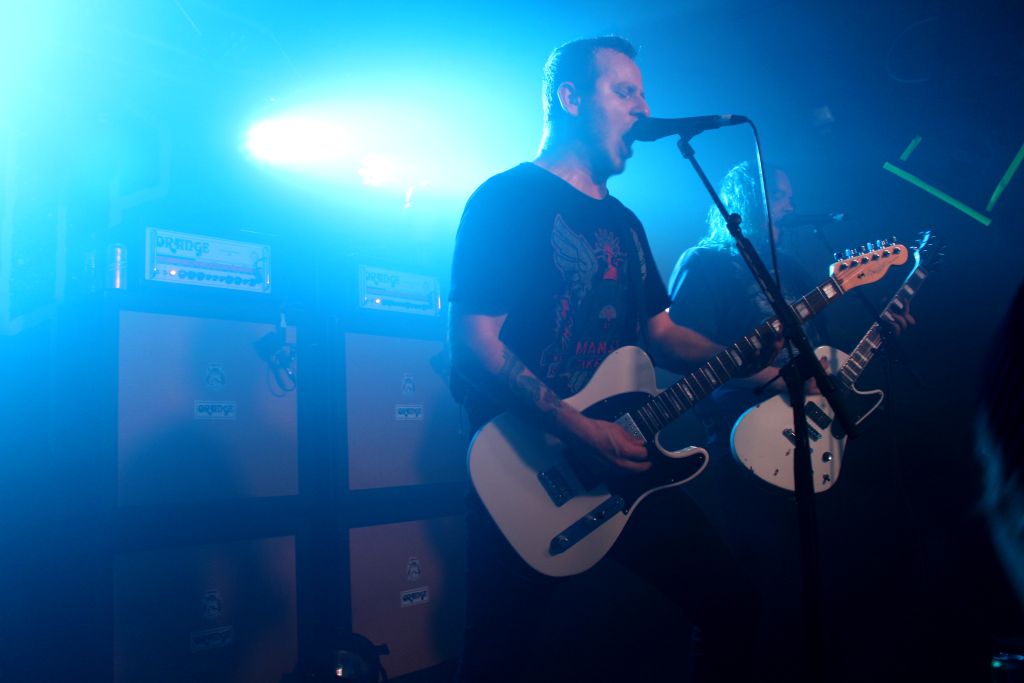 What kind of music did you listen to growing up? Was there anyone in specific that got you into music?
Vidar: Whatever my parents were listening to, so a mix between Dire Straits and Abba, but I guess what kind of sold music to me was when I got a Guns N' Roses cassette.
Maciek: I've always liked music. I used to be really into skateboarding and listened to a lot of punk. It wasn't until a bit later I got unto metal. Death was one of the bands that made me want to be good, but I guess it was mostly punk that got me started.
What are you currently listening to?
Maciek: I listen to quite a lot of hip hop, there's been a lot of Lars Vaular lately, and Yelawolf.
Vidar: There's a Finnish band called 'Vasas Flora och Fauna', which is kind of folk music. While touring with bands such as Slayer and Anthrax and listening to metal non-stop, it's nice to unwind with something completely different.
Norwegian hip hop and Finnish folk music, I can imagine a few people will find that quite surprising!
Maciek: I listen to a fair bit of Hawaii music as well, like Johnny Pineapple.
Vidar: We've been playing Scorpions in our tour bus, which I never knew I liked.
Maciek: Erlend's got Hellbillies backstage playlist, which consists of a bunch of bands that sounds just like Hellbillies. We've listened to that a lot.
https://orangeamps.com/wp-content/uploads/2016/03/Kvelertak-Maciek-and-Vidar.jpg
683
1024
Ella Stormark
https://orangeamps.com/wp-content/uploads/2018/04/Orange-Pics-logo-307px-279x103.png
Ella Stormark
2016-02-01 19:09:43
2018-12-21 13:09:41
Interview: Kvelertak's Maciek & Vidar