Orange Ambassadors Foals And Black Midi Nominated For Mercury Prize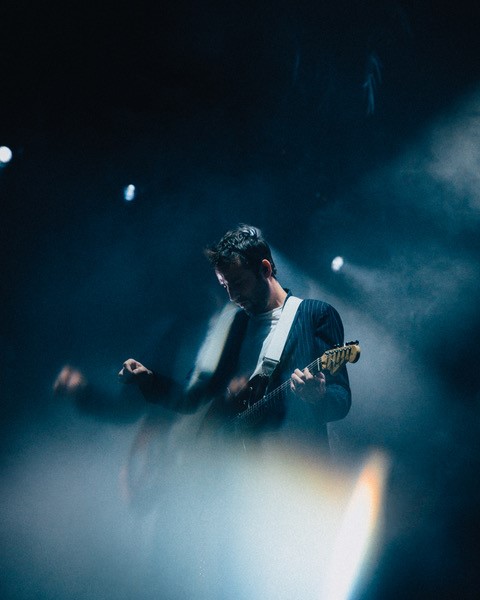 Orange Amplification ambassadors, leading indie rock band Foals and the up and coming Black Midi have both been nominated for the prestigious 2019 Mercury Prize 'Albums of the Year' . The Mercury Prize recognises and celebrates artistic achievement and provides a snapshot of the year in music to help introduce new albums from a range of music genres to a wider audience. Previous winners and nominees include Orange Ambassadors Wolf Alice and Everything Everything.

Festival headliners, Foals album nomination is for Everything Not Saved Will Be Lost Part 1 released in March this year. Part 2 is due to be released on the 18th October 2019. Described by critics as the ultimate Foals album Everything Not Saved Will Be Lost Part 1 represents a new start for the band musically and showcases their prowess admirably. Guitarist Jimmy Smith uses a Rockerverb 100 head with a PPC412 and touring bassist Jeremy Pritchard uses an OBC810 with an AD200. Talking about what influenced his choice of Orange Gear Jeremy said, 'the actual look of the cabinet design and the head design is so distinctive, so you always knew if you were watching someone playing Orange. I used to go to see bands like SUNN 0))) and Sleep, really heavy stoner doom bands and they would always have these very distinctive cabinets and heads on stage. And a lot of those bands, that I was really into and still am, used Orange.'

Newcomers, Black Midi, have been nominated for their debut album Schlagenheim released in June this year. A rough translation of the German title means 'to hit home', and it certainly has with critics, being described as close to genius. Guitarists Geordie Greep and Matt Kwasniewski-Kelvin use a TH30 Combo, an AD30HTC and a PPC212. Speaking about his Orange kit Geordie said 'the AD30HTC is one of the most versatile, dynamic and reactive amps I've come across so far, the two channel design allows me to set two different tone settings to suit two different guitars if needed. This head also gives me freedom to apply as much drive to the clean, which sets for some really gritty tones which I favour. This amp also projects its lows and mids whilst emitting high treble, resulting in a gargantuan sound. Great amp.'

'We wish Foals and Black Midi every success in the 2019 Mercury Awards' said Daniel Darby, Orange Artist Relations, 'Orange have always endorsed both established festival headliners as well as the best up and coming bands from different music genres. These nominations are testimony to this.'

To find out more about the 2019 Mercury Awards please go to mercuryprize.com .
https://orangeamps.com/wp-content/uploads/2018/04/Jimmy-Foals.jpg
600
480
Neil Mitchell
https://orangeamps.com/wp-content/uploads/2018/04/Orange-Pics-logo-307px-279x103.png
Neil Mitchell
2019-09-10 13:58:06
2020-03-24 16:10:29
Orange Ambassadors Foals And Black Midi Nominated For Mercury Prize