Orange Innovations: The Good And The Bad
Everybody makes mistakes. For years that was the Orange motto (not really). We've been known for building some of the most innovative products in the whole of the music industry. But like everyone else, we've experienced a few missteps along the way. We nailed the Tiny Terror. We totally screwed up Orange Airlines (lots of people died) and the Orange parachute (several more people died).
Here's a list of what we believe are our most innovative products throughout our 52 year history. A lot of them aren't real (but people skimming this article won't realize that!).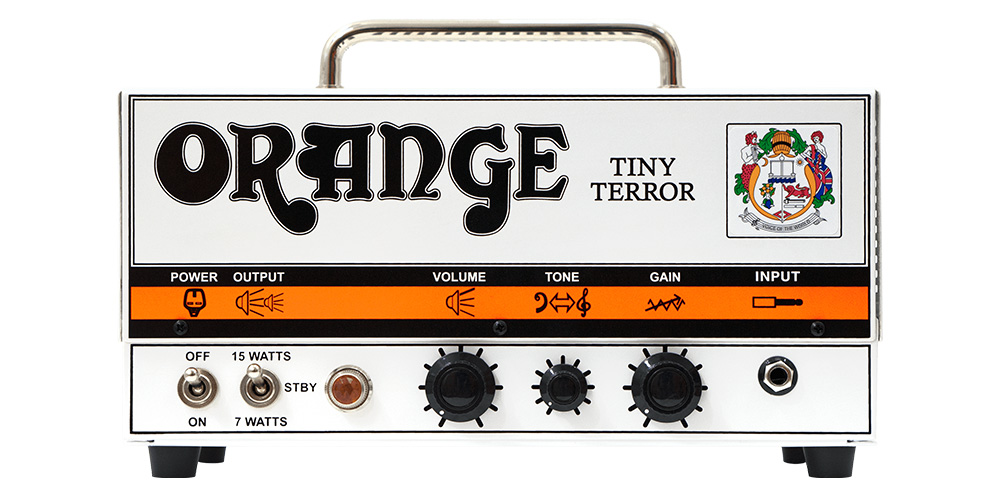 Tiny Terror
In 2005 we unleashed the Tiny Terror upon the world. Amp design has never been the same since. It was the world's first lunchbox amp, and in addition to spawning a whole line of Terror amps from Orange, it also created a rush by other amp manufacturers to "downsize" their products. At 15 watts with a footprint the size of an A4 sheet of paper, the Tiny Terror was a Brit-rock tone machine and a true innovation.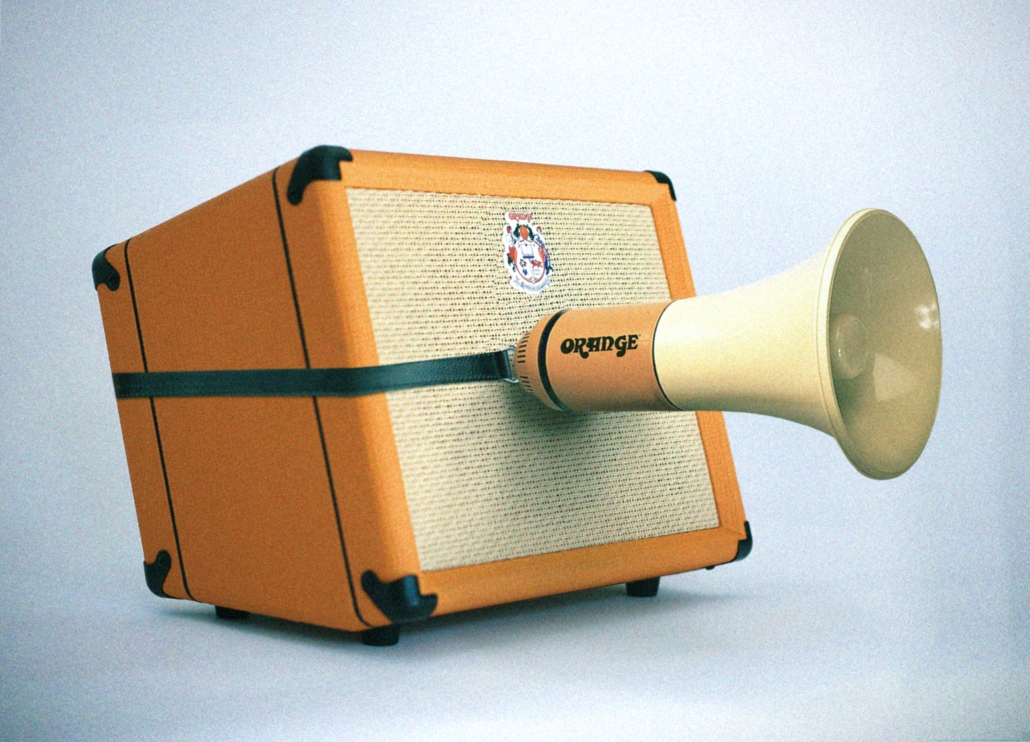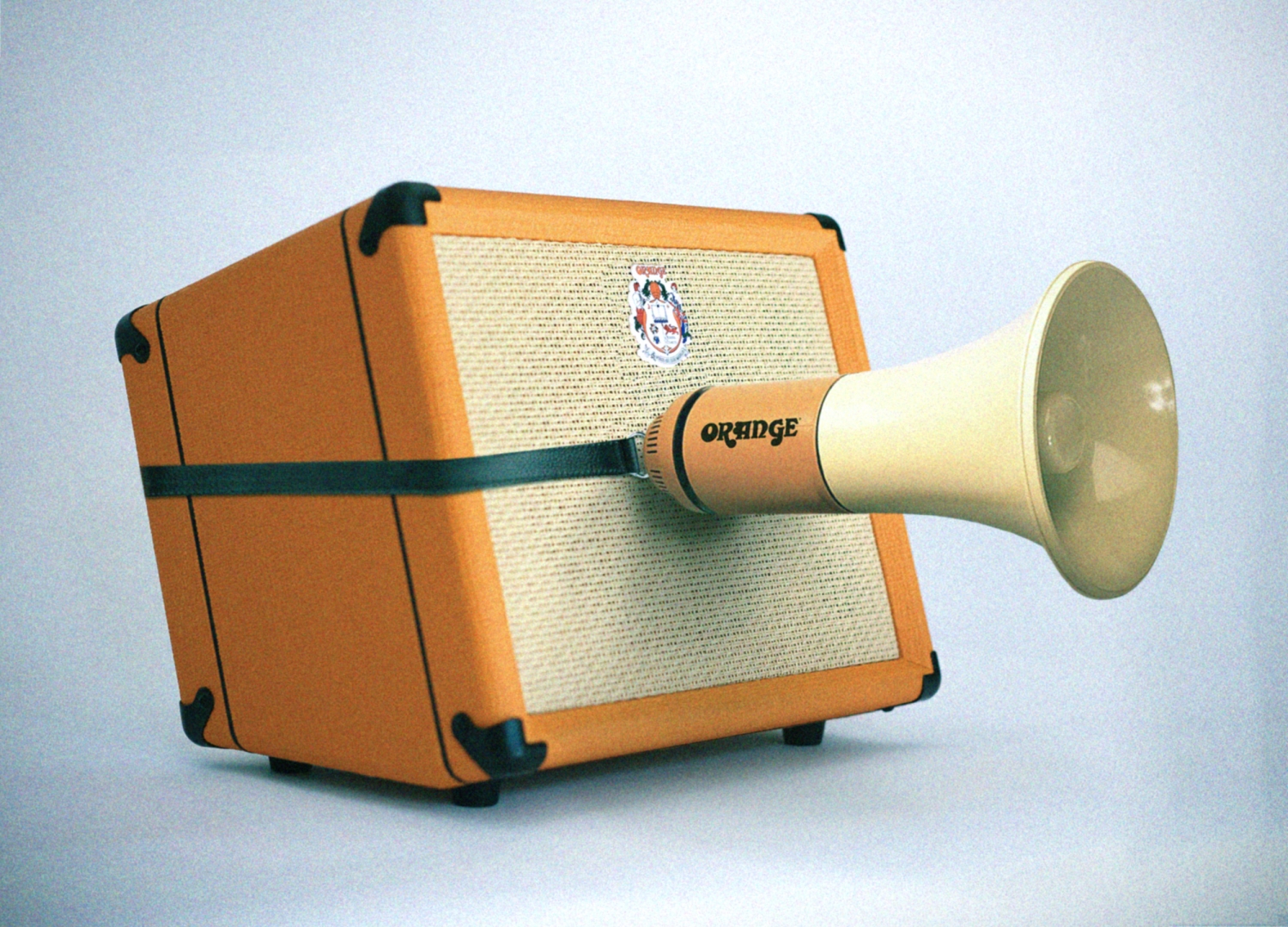 Bull Horn Cab Add-On
Worried about being heard "in the mix" when playing live with your 5 piece doom metal band? Is your band not exactly big enough they can afford a PA? The "Bullhorn Cab Add-On" from Orange is just the thing for you. We were the first in the industry to amplify an amplifier. We called the technology DOUBLE AMPLIFYING ™. However, considering the "technology" consisted of just a simple leather strap, and the fact the strap cost $500, and the fact the bullhorn was not included, the product did not last long.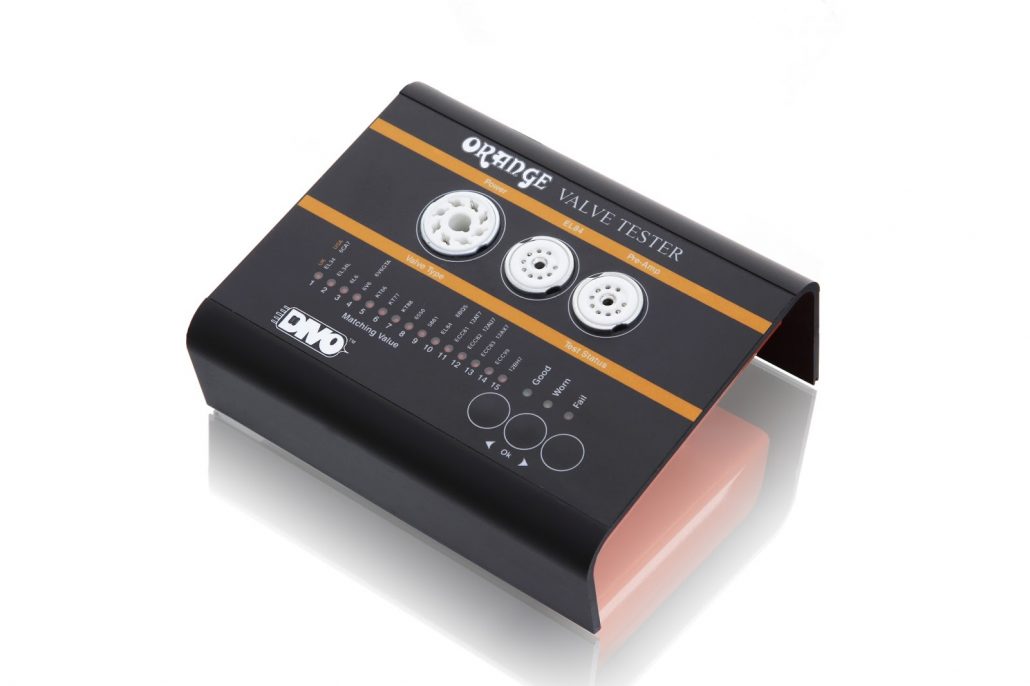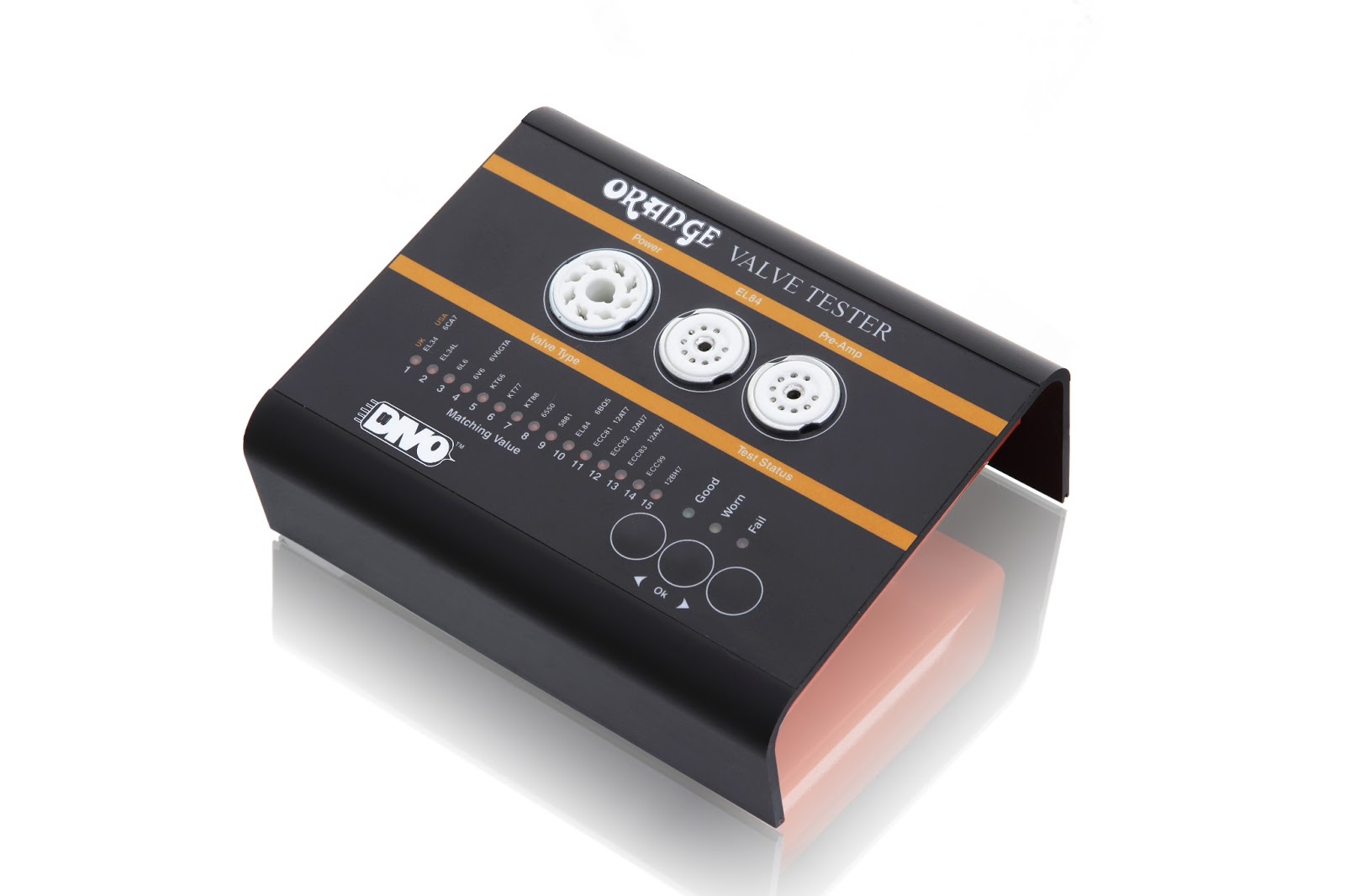 VT1000 Valve Tester
Most valve testers are as big as a suitcase and weigh more than a 50-watt amp. That's why guitar techs around the world rejoiced when we introduced the world's smallest portable valve tester, the VT1000. It's simple to use and tests a wide range of the most common amp valves. Techs for guitarists such as Brian May and Slipknot's Jim Root use the VT1000 every day on the road. It has become a "must have" piece of kit!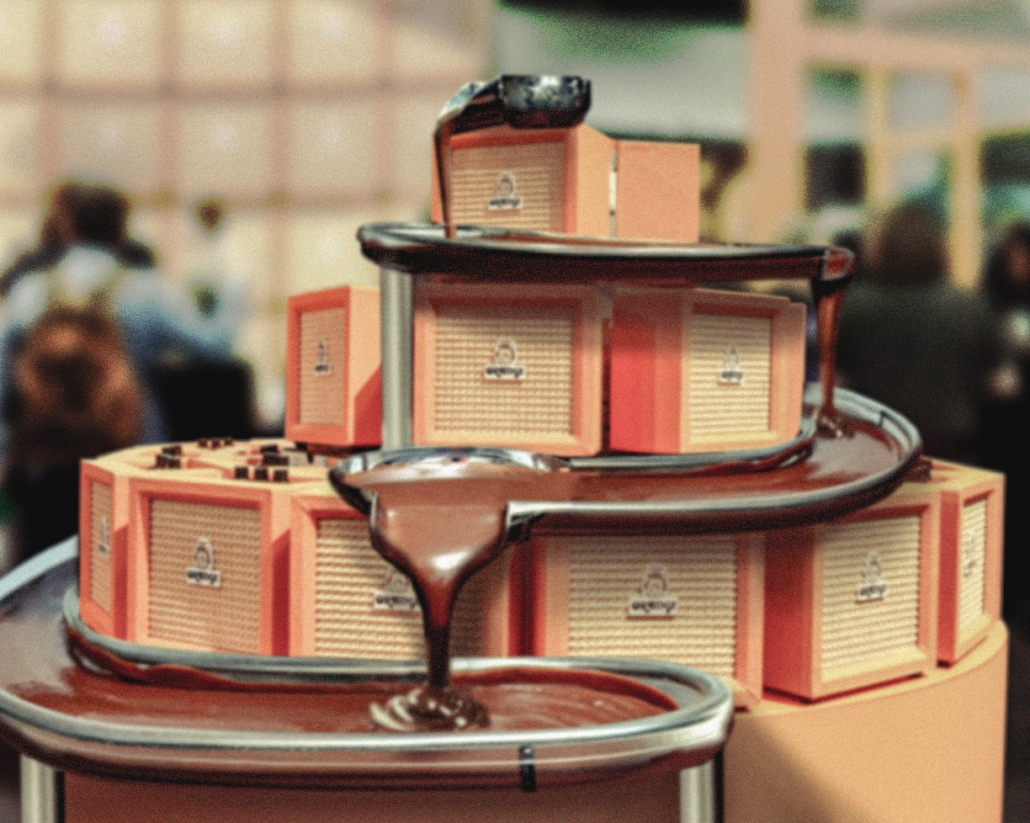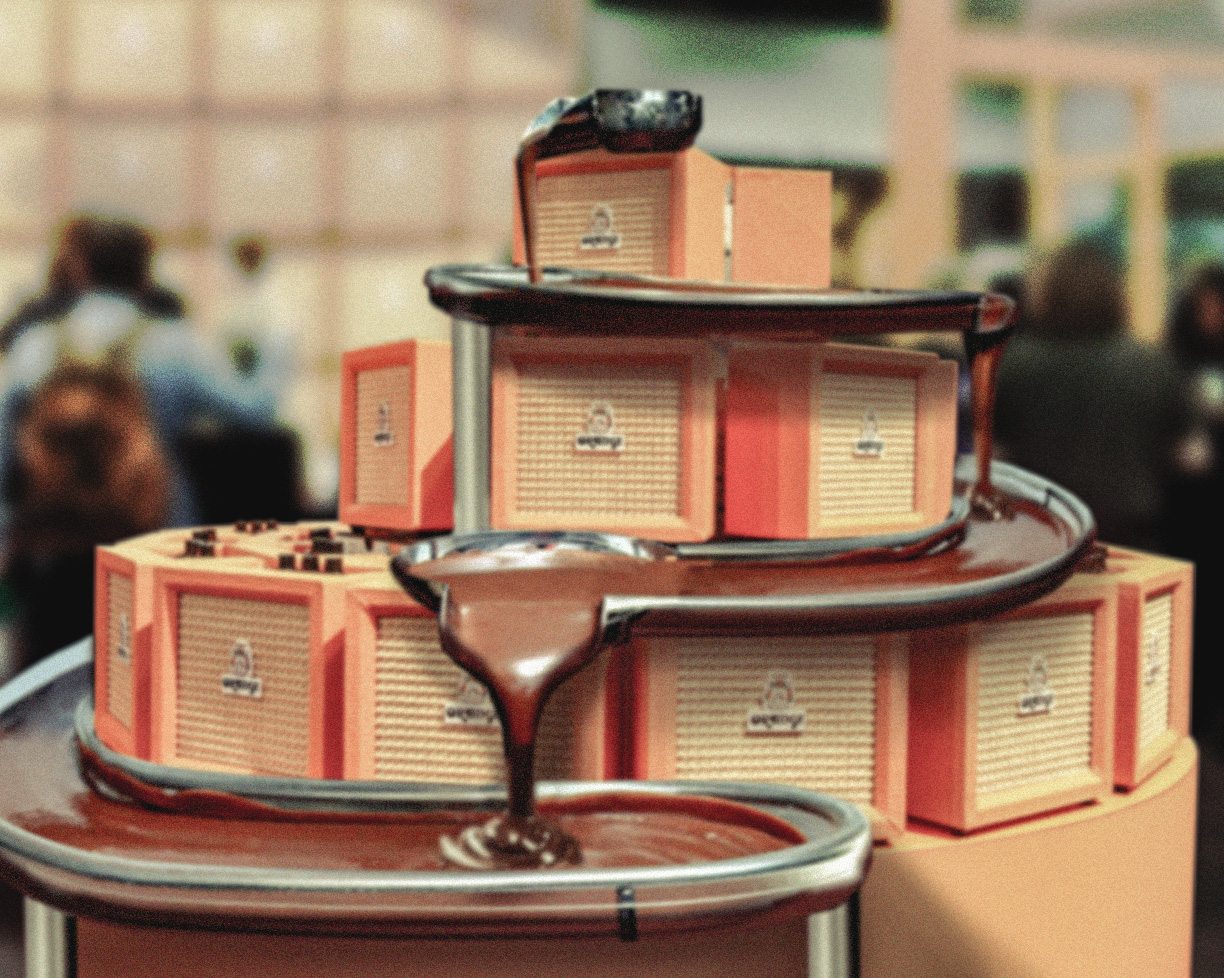 Chocolate Fountain Mini Stack
Over the years, many bands have requested special Orange merch items they can sell at shows. Our response made sense in theory. We created a special Orange chocolate fountain mini stack so bands could sell chocolate-covered treats. What could go wrong? Turns out the bands were not good at cleaning the fountain after each use. That led to a number of salmonella claims. In addition, when sales were good, bands were forced to order up to 50 pounds of chocolate PER SHOW to satisfy the demand. We quickly discontinued the chocolate fountain mini stack and replaced them with t-shirts.
Taser Guitar
We will admit that the Taser Guitar (AKA "Electric Electric Guitar") was, quite simply, a bad idea. Security was all the rave in the early 2000's and we so jumped on the band wagon with the Taser Guitar add-on. By connecting it to your guitar, anyone who tried to steal it would receive a 200-watt shock. Unfortunately, we had a 95% malfunction rate and anyone who even tried to PLAY the guitar, including the owner, would get shocked. The governments of many countries came down hard on us.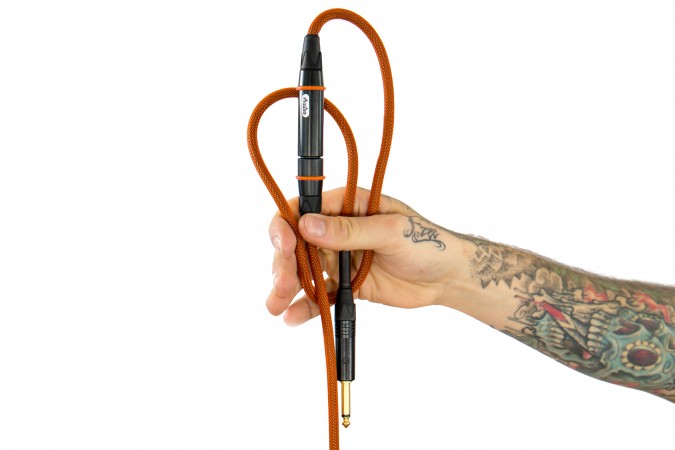 Twister Cable
While other companies focus on innovations around digital and wireless technology, you can always trust Orange to innovate in a different direction (not backwards, more like "sideways"). The Twister Cable is a prime example. Some guitarists are analog purists. They will never be caught using wireless systems on stage. The Twister Cable rotates 360 degrees, allowing guitarists to concentrate on their playing instead of how wrapped up they are in their cable. Have no fear of pulling the plug while rocking out!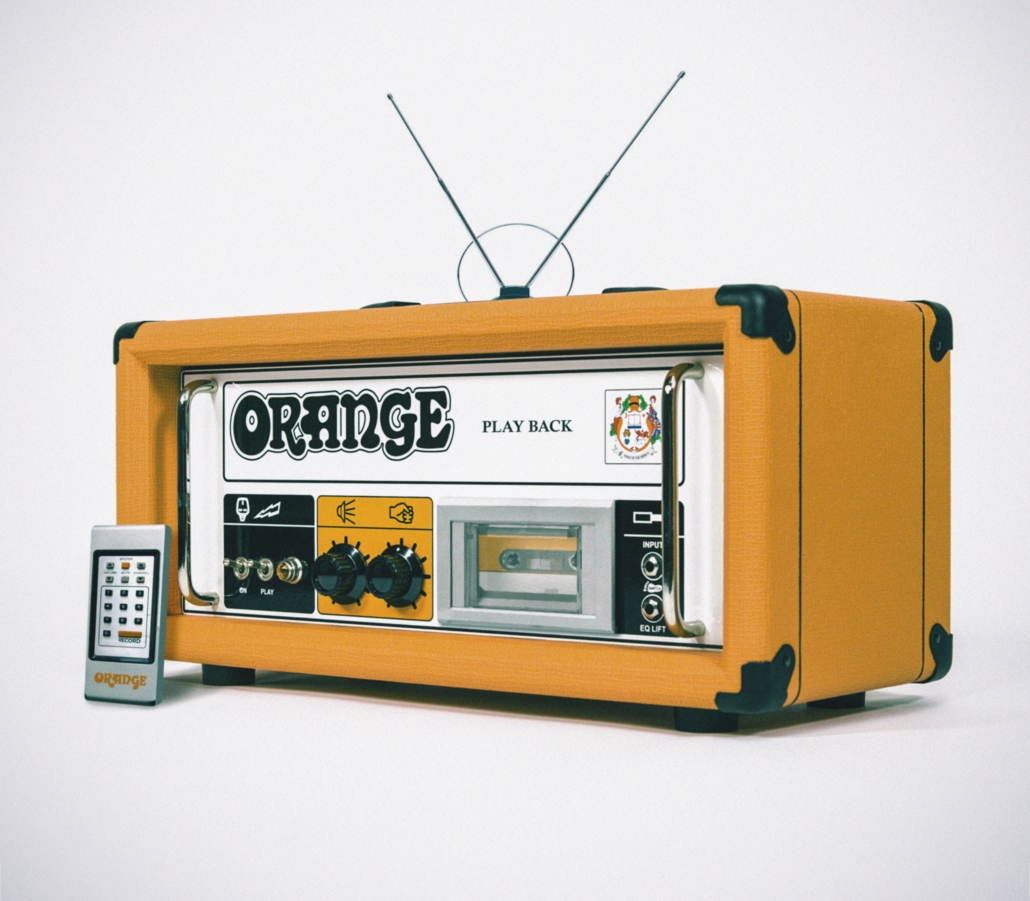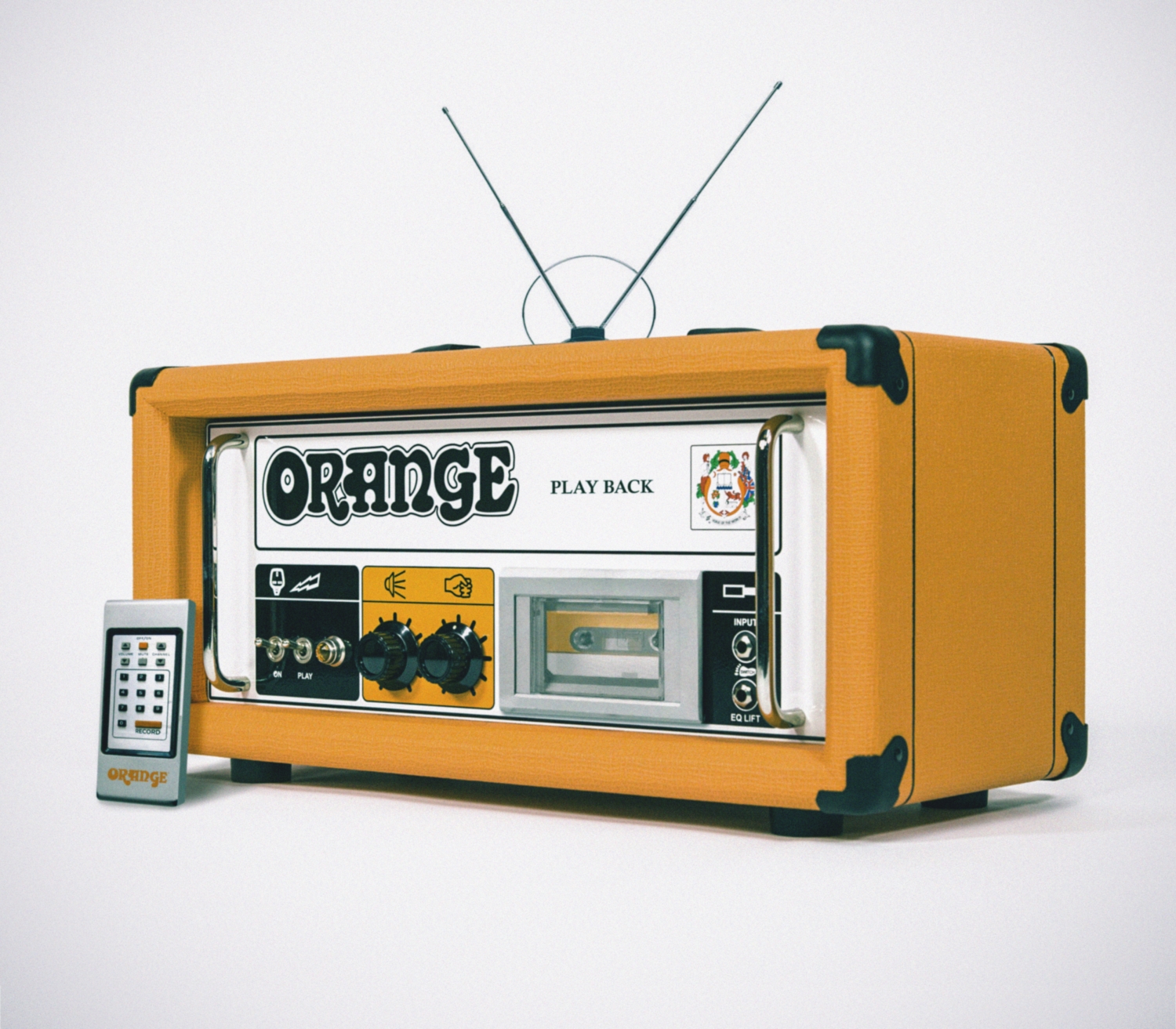 Cassette Player Amp
It was the 80's and drug culture was at its peak.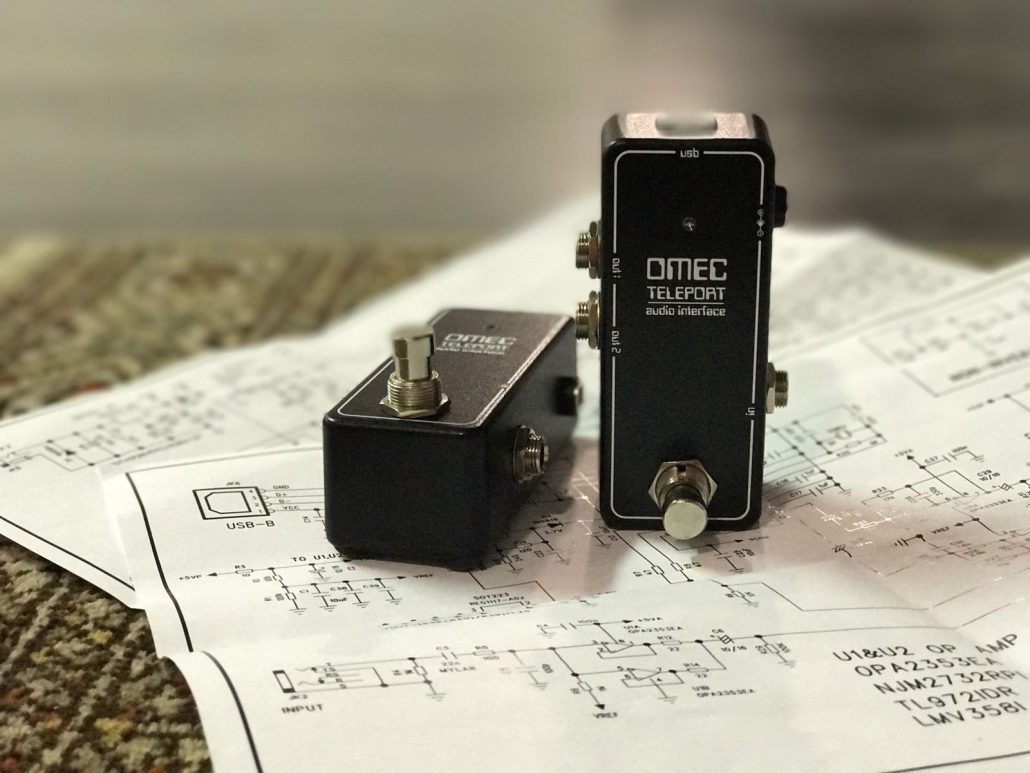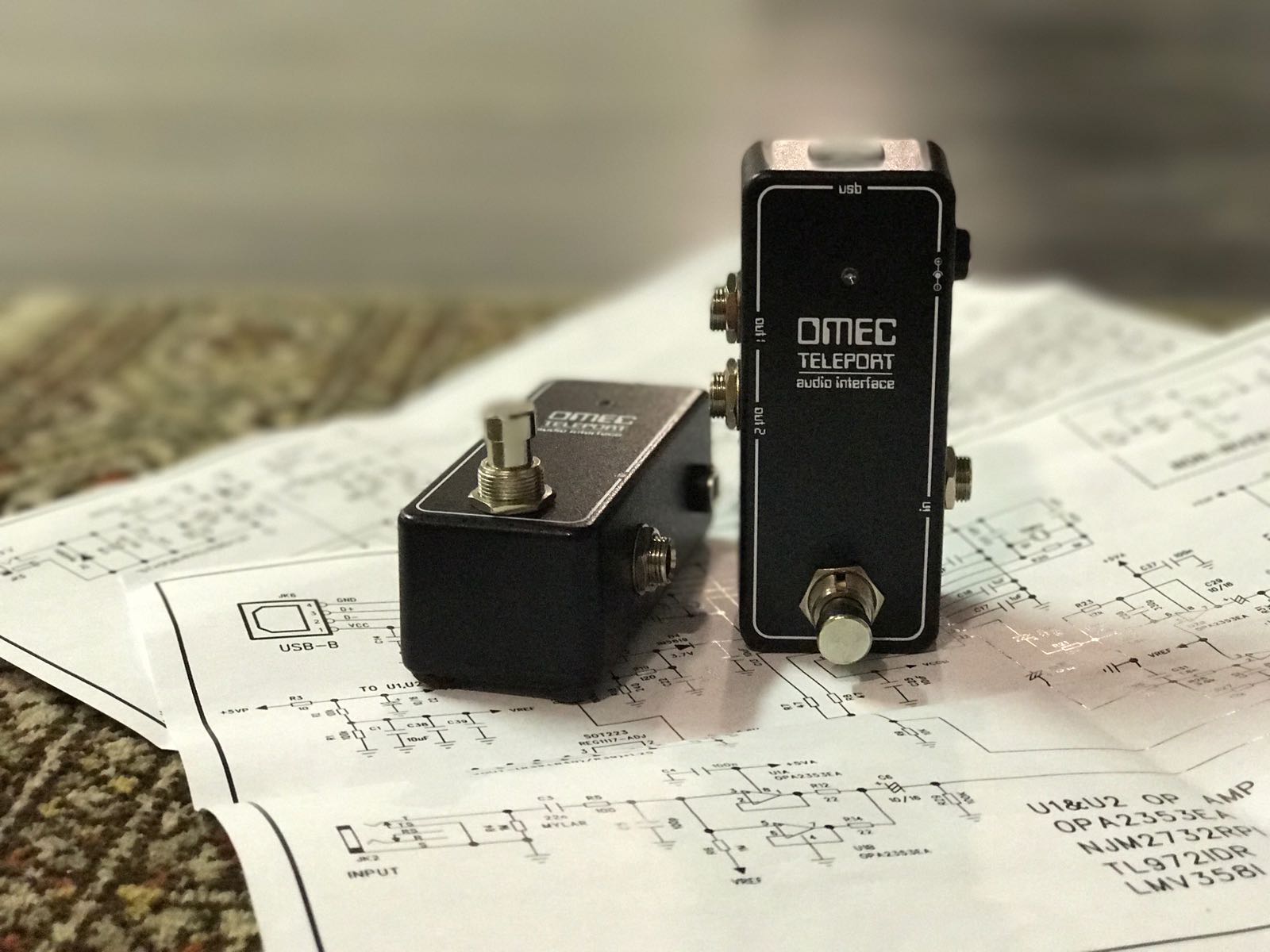 OMEC Teleport
This one is super innovative. The OMEC Teleport interface is a universal connection device (IOS, Android, Mac, PC) without any specific drivers or software requirements. It features high quality ADC/DAC converters – through a USB B connector – housed in a small effect pedal enclosure. The Teleport allows you to convert both analog audio signals (an instrument for example) to digital to be processed with the many applications available. Additionally, the Teleport gives you the ability to convert digital audio signals to analogue (through mixers, D.I. boxes, amplifiers, etc.).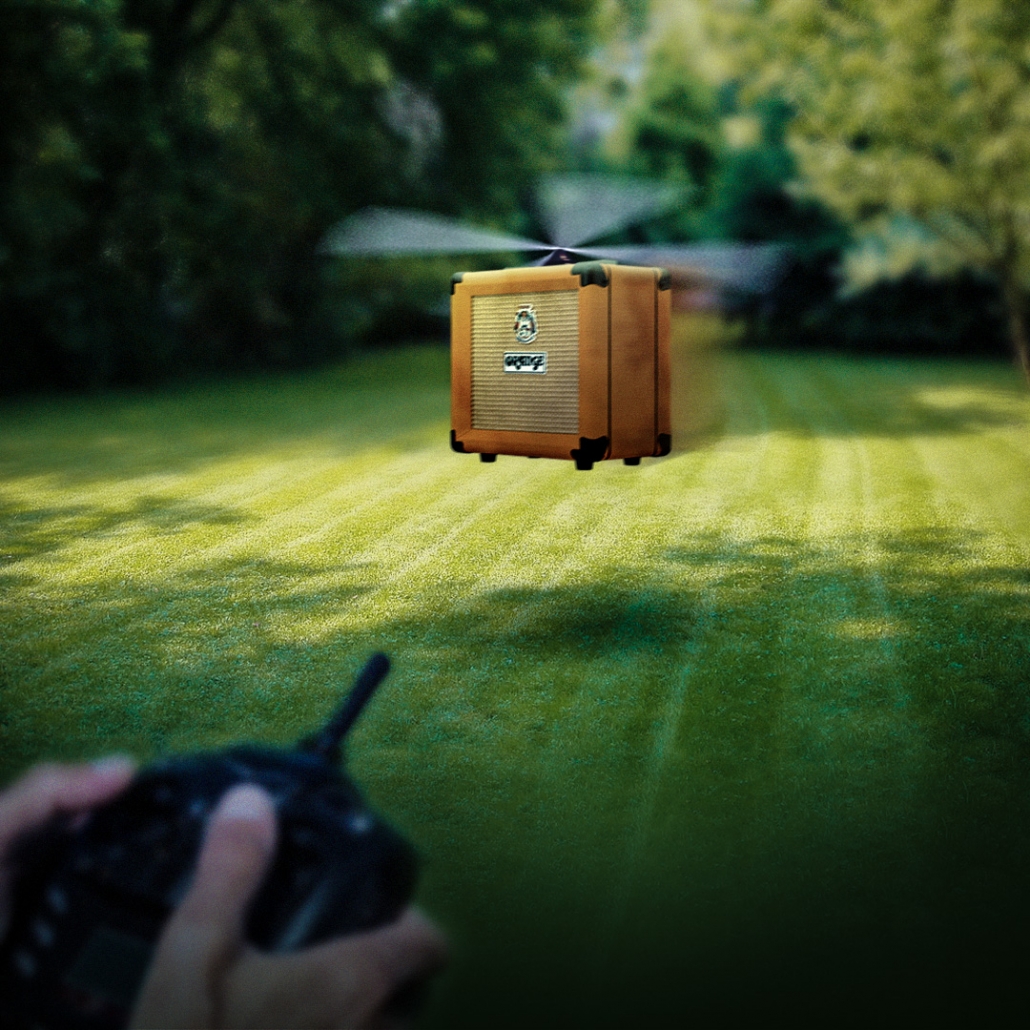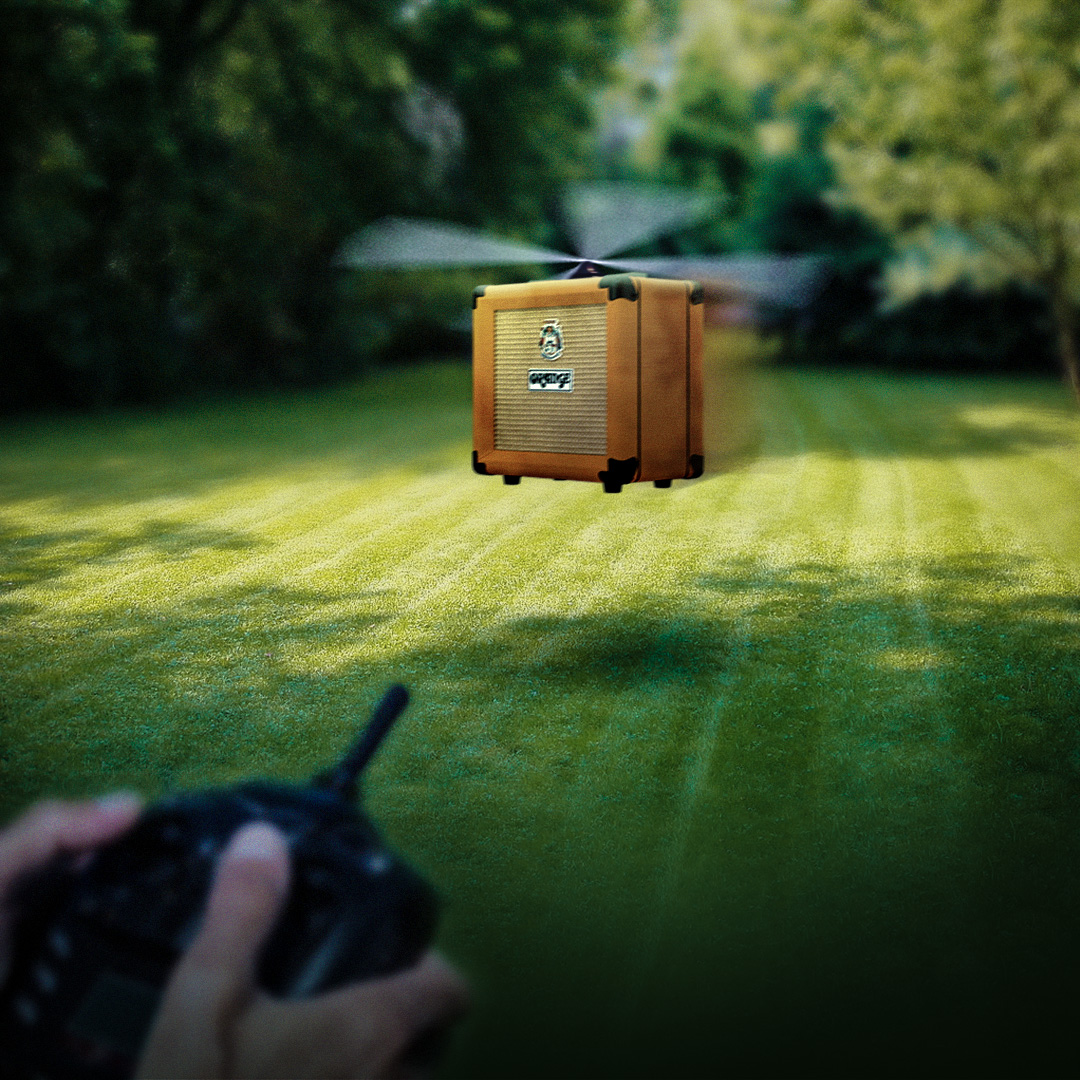 Helicopter Amp
It was the 90's and drug culture was at its peak.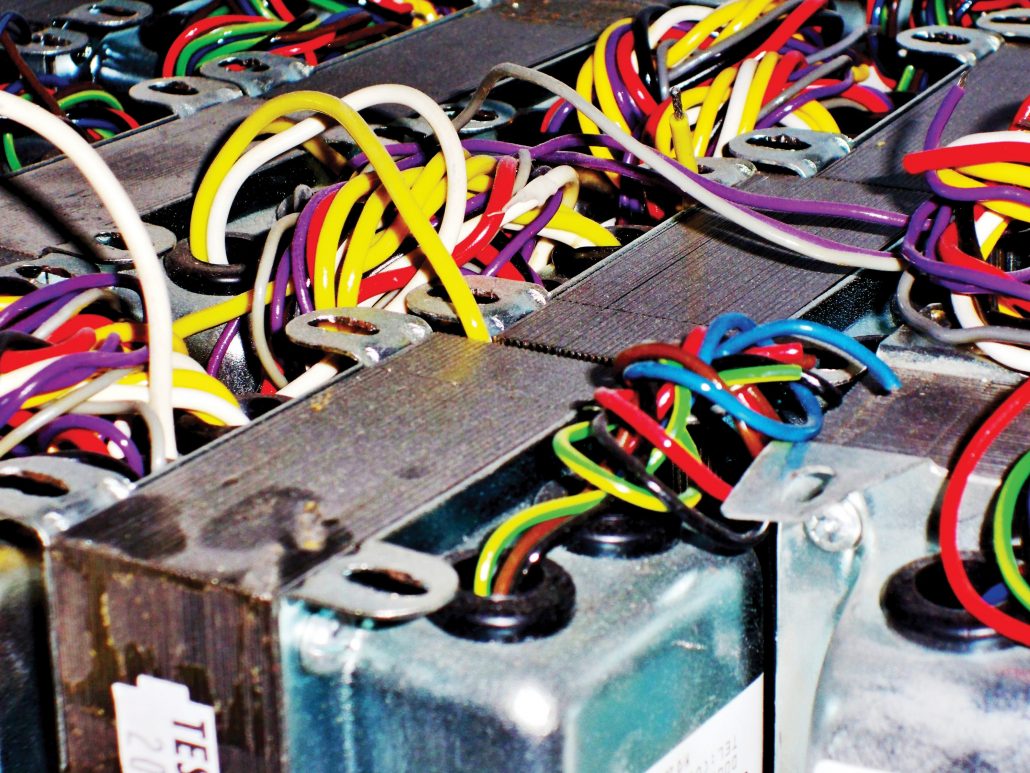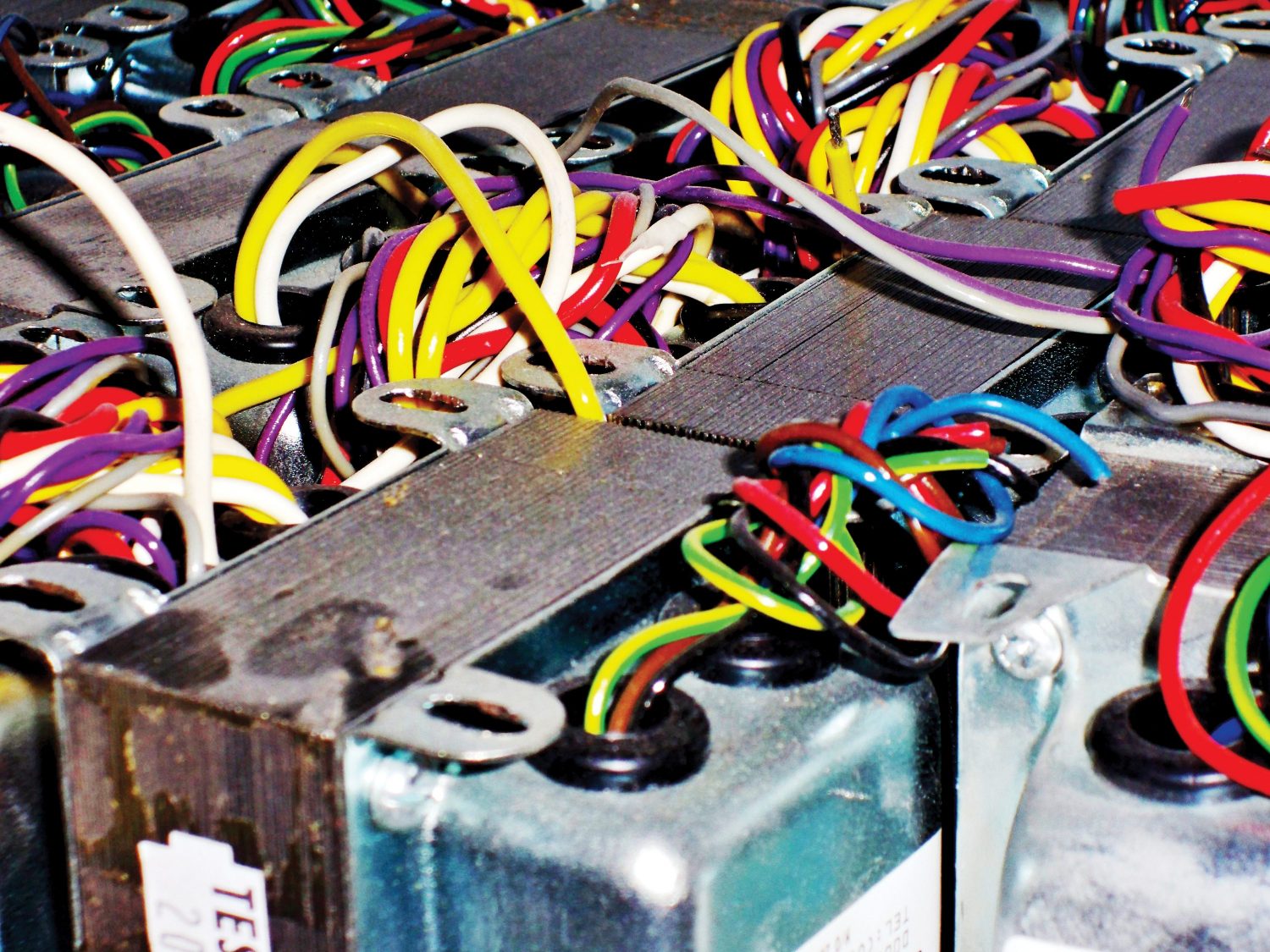 Transformers
From day one, Orange's Founder and CEO, Cliff Cooper, has been receiving bribes from the chiropractic industry in exchange for making amps that weigh so much they're destined to cause back pain. Just kidding! The bulk of the weight in our amps comes from the transformers. Orange doesn't fool around when it comes to transformers. We overwind and, in general, just overbuild them. They're a proprietary blend of metal, power, and awesome. No other amp manufacturers engineer to the same spec and that's what makes our transformers innovative.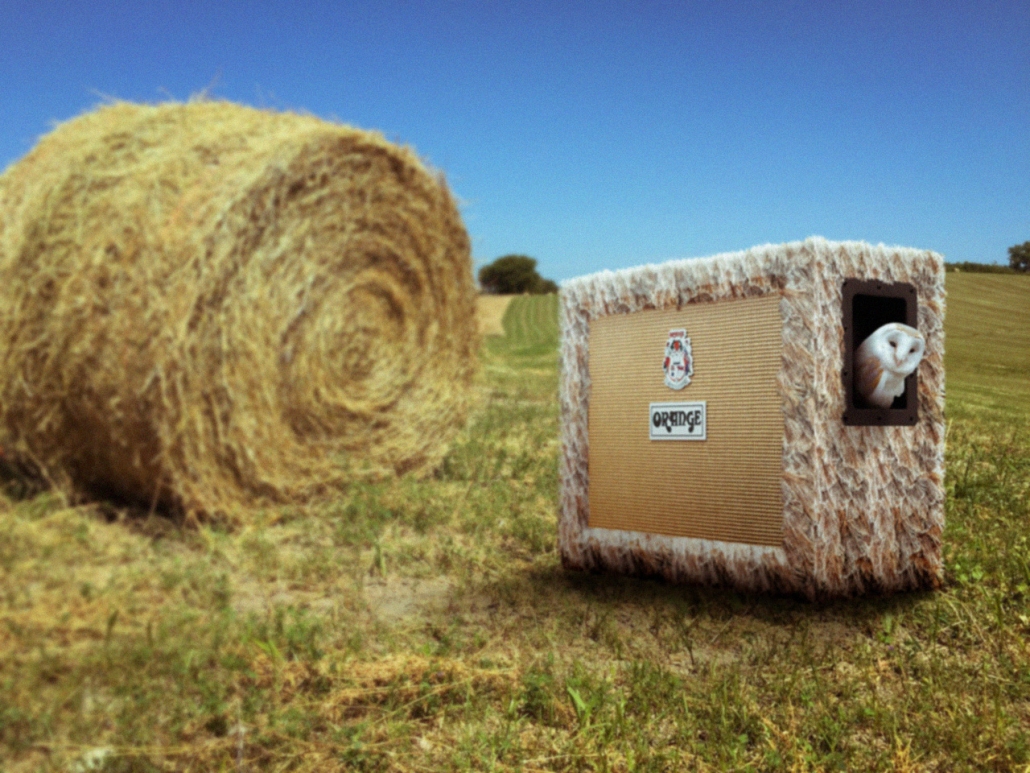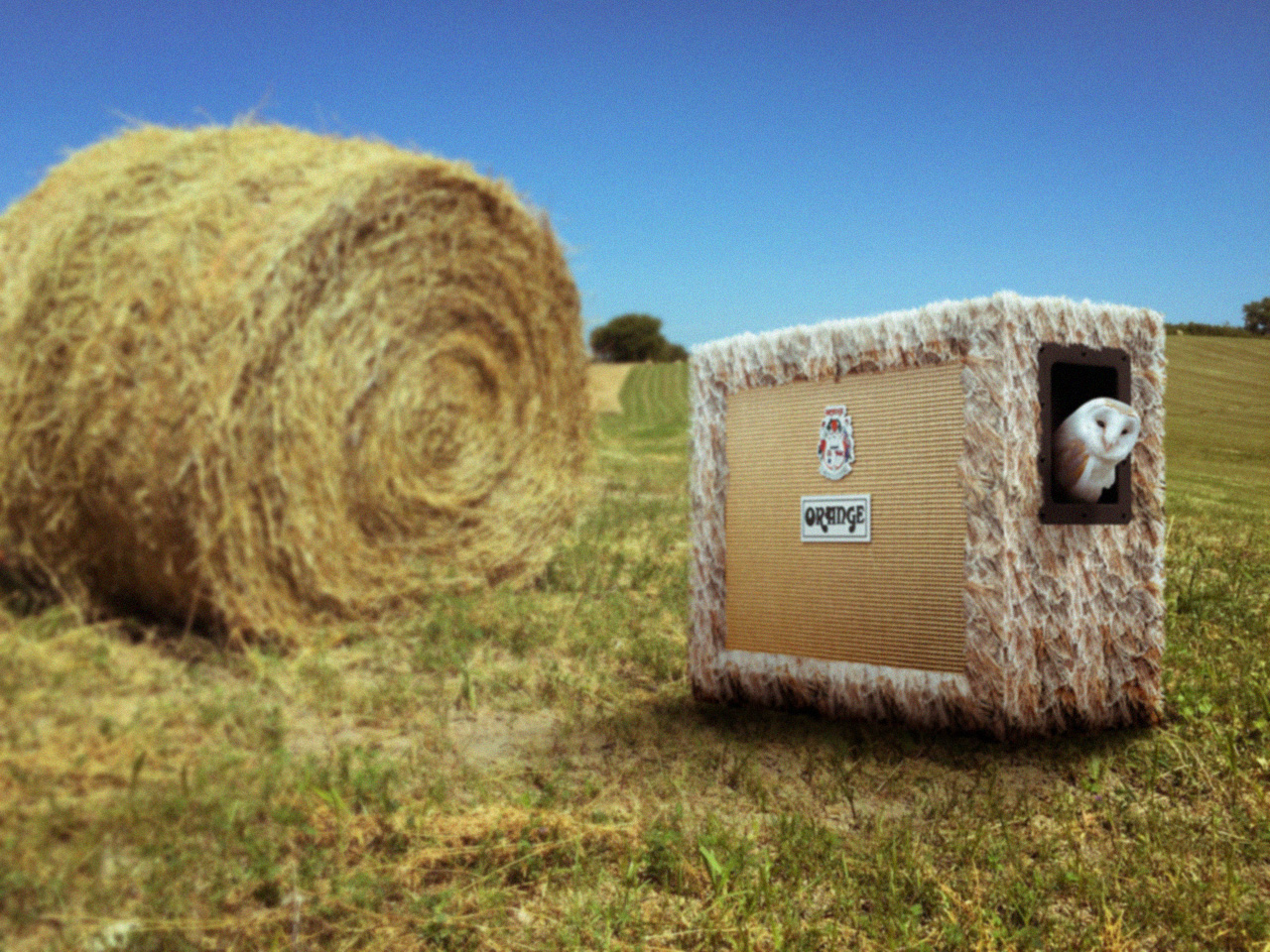 The Orange Chimeramp
A chimera is usually a human that has been crossbred with another animal. However, in 1996 our amp designers teamed up with researchers from the Slovakian Institute of Animal Husbandry and created the first-ever "Chimeramp." It was part amp, part barn owl. Although we had some initial success in hunting circles, by 1998 the Chimeramp was discontinued after an accident occurred while attempting to crossbreed an amp with Velociraptor DNA.
https://orangeamps.com/wp-content/uploads/2019/09/Megaphone-Amp.jpg
1800
2500
alex
https://orangeamps.com/wp-content/uploads/2018/04/Orange-Pics-logo-307px-279x103.png
alex
2019-09-18 16:43:15
2019-09-19 13:27:00
Orange Innovations: The Good And The Bad