ALL VALVE | BUFFERED EFFECTS LOOP | TWIN CHANNEL
TH30 Combo
With jangly cleans and high gain filth coexisting in perfect harmony, TH Series amplifiers excel whatever the situation. The TH30 Combo combines the features of the TH30 head in an ultra versatile and supremely portable 1×12" format. The depth of sound within this amp belies its size with our own Voice of the World speaker and an all plywood construction ensuring this combo will never fall foul of the 'boxy' label that plagues so many others on the market. This combo offers the perfect balance between power and portability, making it a perfect 'grab-and-go' combo for for regular gigging.
The Dirty channel features the same powerful Shape control first seen on our Thunderverb series, sweeping the midrange from scooped to boosted. Fine-tuning your distorted tones has never been easier or more rewarding. The Clean channel delivers sweet, crystalline cleans, right up to the point of breakup, whilst the Dirty channel remains unerringly focussed, steeped in complex harmonic overtones even at maximum gain settings.
The sheer range of tones that can be dialed in from just six controls is nothing short of jaw-dropping whilst the quartet of EL84 valves convey their own crisp character, breaking up into rich overdrive when pushed to the limit. The switchable output section can be used to tailor the amp to the situation, scaling down from 30 to 15 or 7 Watts. The TH30 combo also features our low impedance valve buffered effects loop.
TWIN CHANNEL, HIGH GAIN PREAMP DESIGN
Experience levels of detailed saturation and versatility never before heard in a practice amplifier. Our high gain preamp design puts a truly inspiring range of complex tones in the hands of the player. High quality, low noise components provide four stages of gain with exceptional richness and clarity. The result is amps that deliver everything from blissful cleans, to classic Bluesy Orange crunch all the way through to full-bodied, ultra high gain Metal distortion. Clean and Dirty channels can be switched on the amp's top panel or remotely using the optional footswitch.
BUFFERED EFFECTS LOOP
For players who love their pedals, the fully buffered, low impedance loop allows for any number of effects and cables to be patched between the amp's input and output sections without sacrificing tone. Our attention to detail here means your pedal arsenal will perform to its absolute peak.
 CLASSIC ORANGE STYLING
Finished in our legendary livery dating back to 1968, the Crush range features our basket weave vinyl, woven speaker grille cloth,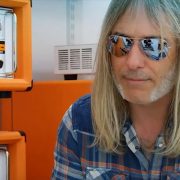 I wanted to design an amp that had a huge variety of tones with as few knobs as possible. The TH30 is the result.

Features
All valve, foot switchable twin channel, valve FX loop, built in speaker
Controls
Dirty Volume, Shape, Gain. Clean Treble, Bass, Volume
Output Power (Heads and Combos)
7 , 15 or 30 Watts
Power Handling (Cabinets)
NA
Valves (Heads and Combos)
Power amp: 4 xEL84
Preamp: 4 x Ecc83/12ax7
FX Loop: 1 x Ecc81/12at7
Speaker Output options (Heads)
NA
Speakers (Combos and Cabinets)
1 x 16 ohm Voice of the World
Impedance (Cabinets)
NA
Extension Cabinet Options (Combos)
1 x 16 ohm
Unboxed Dimensions (W x H x D)
51 x 47 x 28 CM (20.08 x 18.5 x 11″)
Unboxed Weight
22.35 KG (49.27 lb)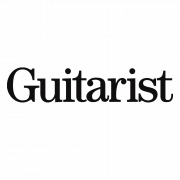 Simple, loud and versatile – this ticks a lot of pub and club gig boxes.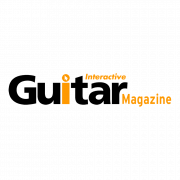 It looks like Orange are on to a winner with this one.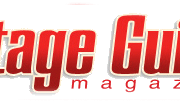 It convincingly covers all musical bases, from country to metal, yet easily fits on the passenger seat of your car