Rig of the Month – July 2020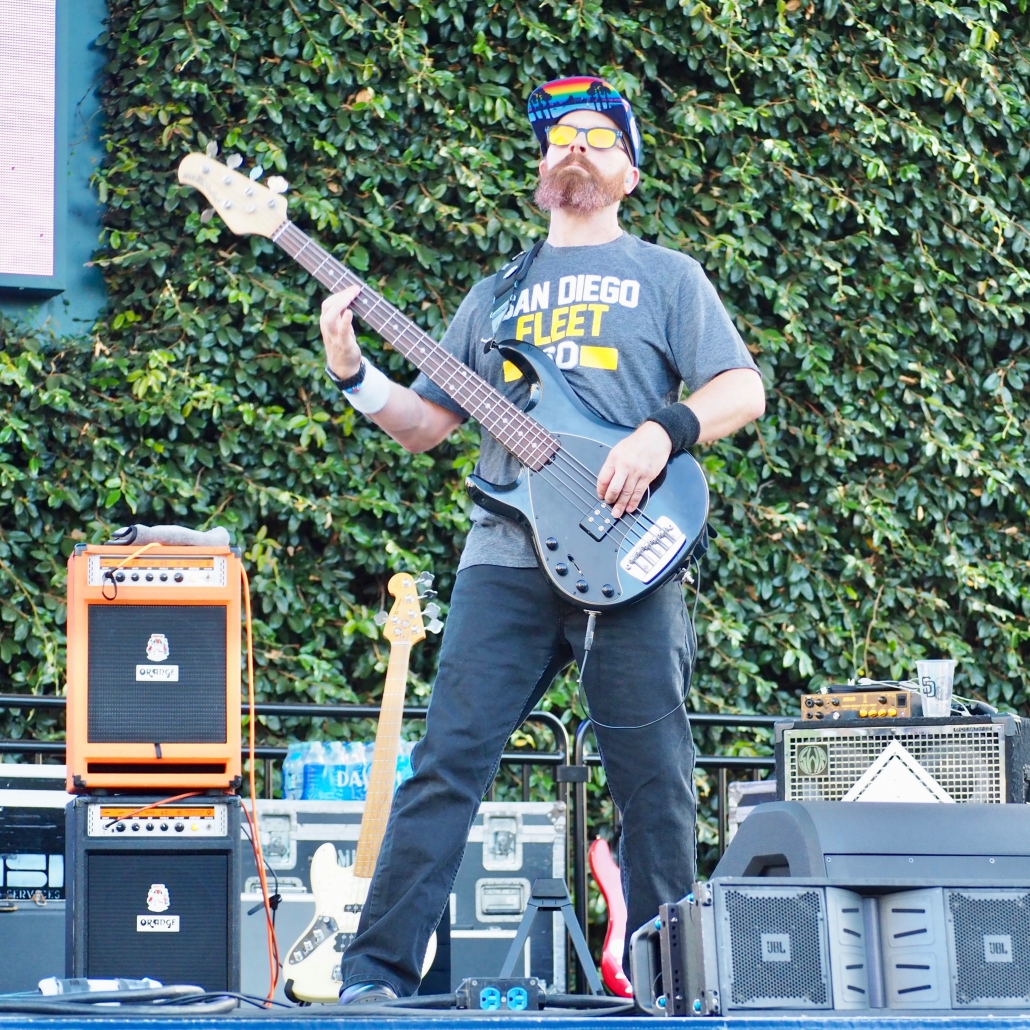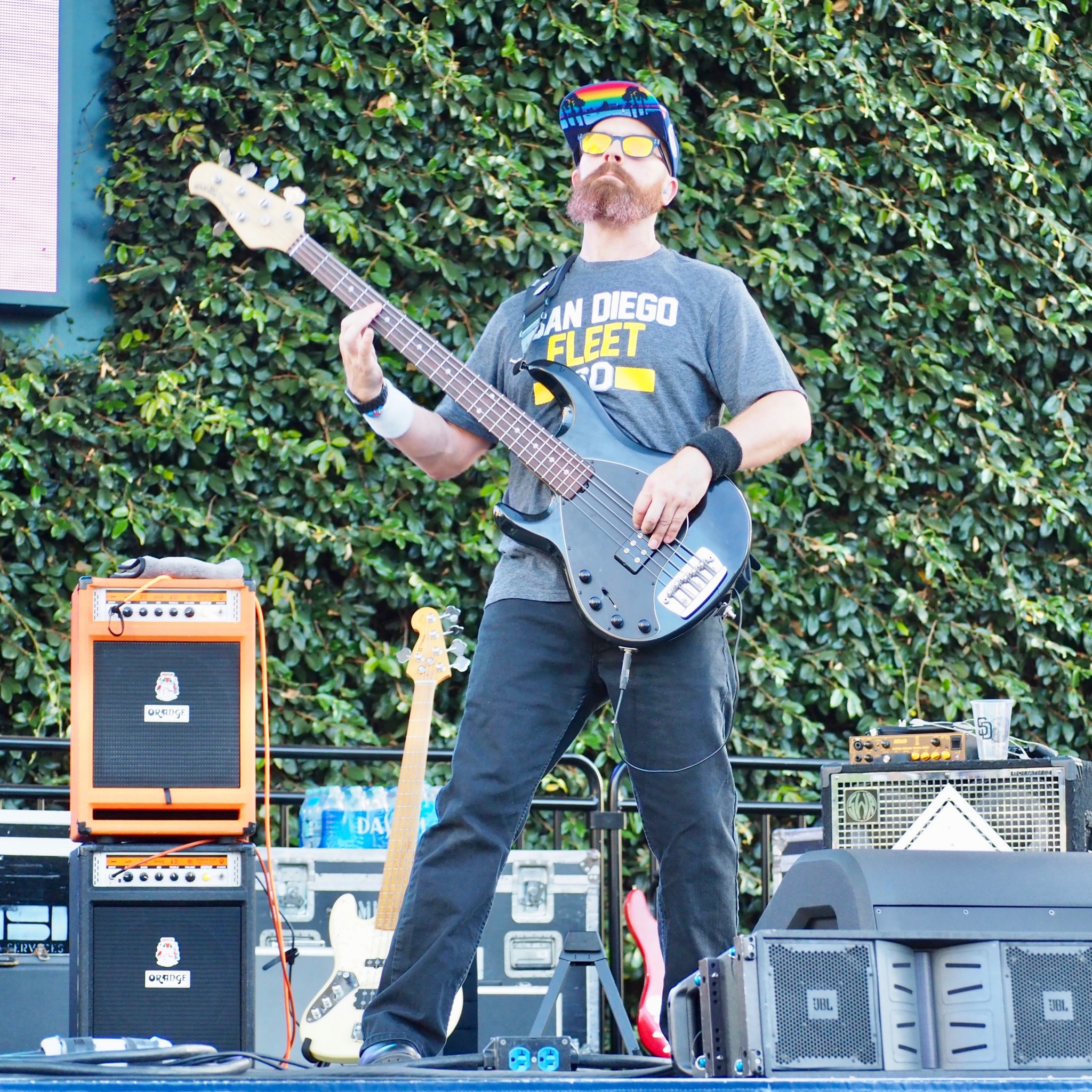 Every month we reward one lucky winner with a free pair of O-Edition Headphones. All you have to do is post your Orange rig to any qualifying social media using the hashtag #OrangeRigOfTheMonth. Please note we are not accepting entries via email.
What's your name, age, occupation?
Scott Sigler, Author
How'd you first hear about Orange?
I'd always heard about them, but was in London on a trip a few years back and played an Orange bass amp in a music store. I loved the straightforward controls and that big, fat sound. When I needed to find an amp with a small footprint for smaller stages, my buddy Jack Andrad recommended the TB500. Then I found the BT500c, and I was all set!
What do you use your rig for?
Gigging and recording. I run a bi-amp system, with a Lehle Dual SGoS sending a clean bass signal to the bottom BT500c, and an octave-up signal with pedal effects to the top BT500c. I get an awesome sound and a ton of power, yet my amps take up only 15″x15″ of stage space. We often set up one SP212 extension next to the drummer, so he's got a clear bass signal regardless of the house mix.
How much did this rig set you back?
Probably around $2,750-$3,000. The BT500c, which is now discontinued, is hard to find.
How often do you update the rig?
Rarely. While I add or remove pedals, the stack itself doesn't change. For bigger gigs, I bring in one or both of the SP212 extension cabs. The combos are heavy but portable. The small size really makes a difference when transporting to a gig.
What gear is in this rig?
Two Orange BT500c combo amps, and two SP212 cabs. Plus pedals. So many pedals.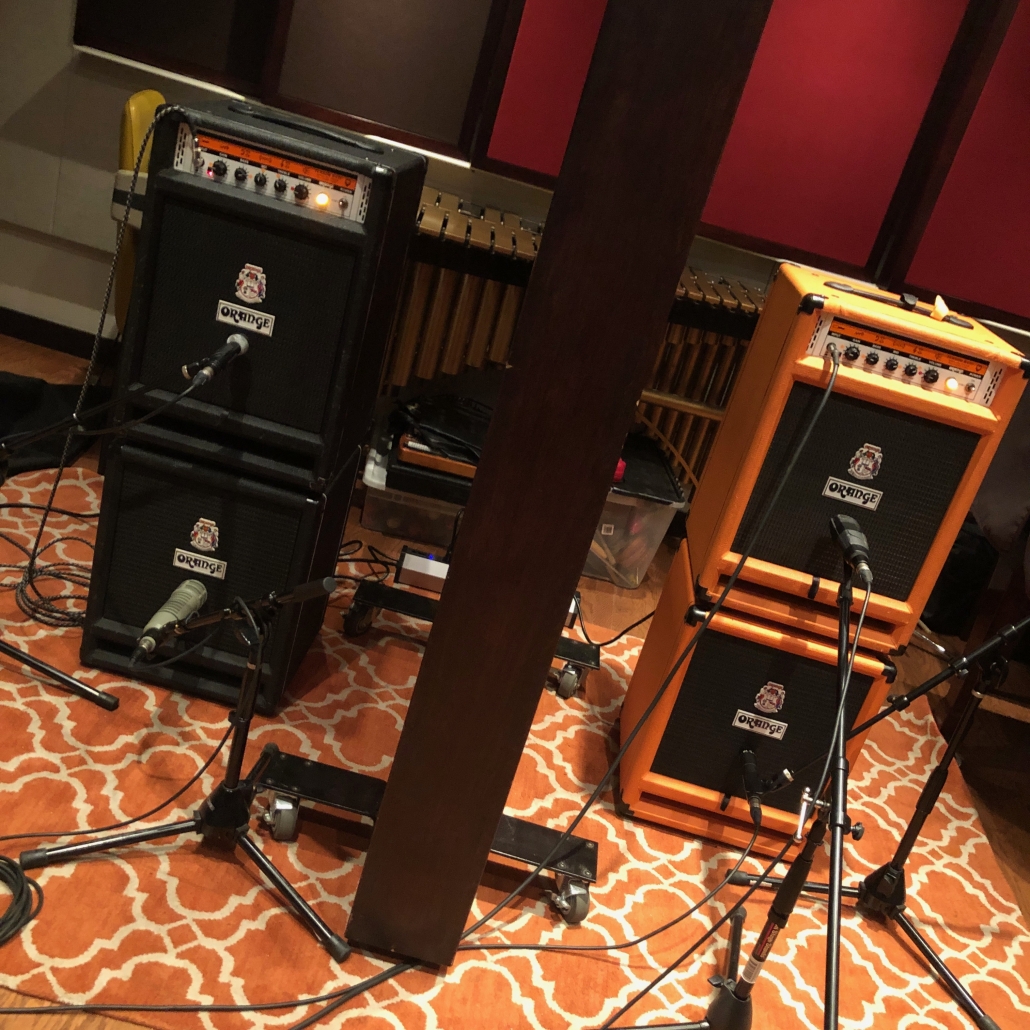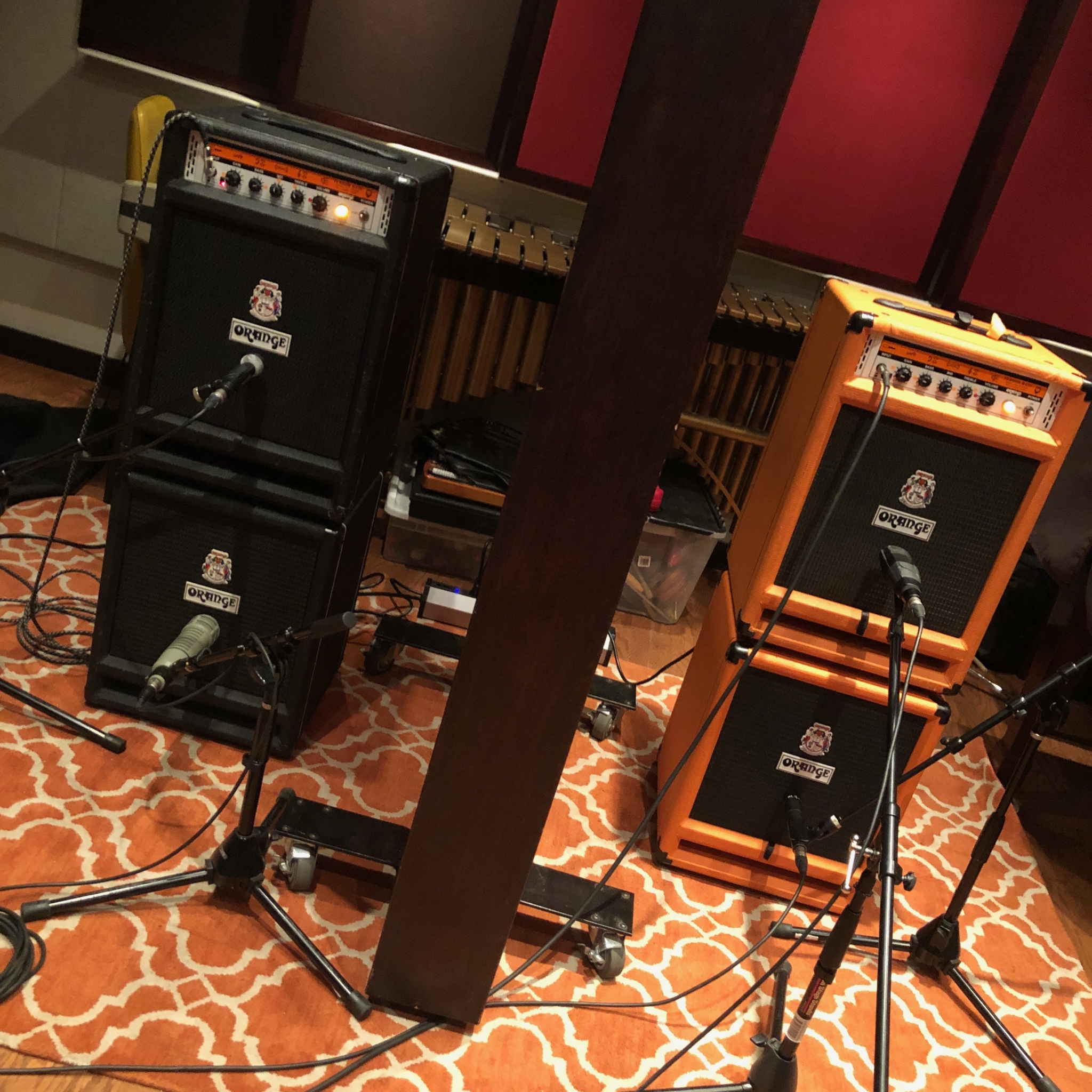 What guitar do you use? Why?
I primarily use a Sandberg California TM5, because the fat, clear tone through an Orange amp is perfect for my band, Evan Diamond & The Library. Depending on the show or or the song, I also use an Ernie Ball Bongo 5 HS and StingRay 5 (for those clear, grand piano tones), a Rickenbacker 4003s/5 (which gives me a wonderful James Jamerson / Motown sound ), a Carvin LB75 (the neck-through and deep cutaway are killer for upper register stuff and it's ideal for tapping), a Warwick $$ 5 (for the rawk) and a Warwick Streamer LS5 (which does everything well and is also very light). I use Ernie Ball Super Slinky Cobalt strings.
When was the first time you saw an Orange amp?
I couldn't say. Probably 10-15 years ago at a Guitar Center somewhere.
If you could own any piece of gear, old or new, what would it be and why?
If I had room for it (and could hire roadies to carry the damn things), the Orange OBC810 with an AD200 head.
Who is your guitar hero?
BASS: Billy Sheehan, Misa, Flea, Clay Gober, Duff McKagan, Phil Lynott, Mike Dirnt, Doug Wimbish, Davey504, Les Claypool, Charles Berthoud and more. I'm partial to bassists who write distinctive, hummable hooks and are audible in the mix. GUITAR: Angus Young, Severiano Wada and Steve Vai.
Can you share any links where people can go to hear how this sounds?
Sadly, we haven't finished the EP where I used this rig to record, but here's a video of Evan Diamond & the Library where you can see it in action. Here the band's Spotify page.
https://orangeamps.com/wp-content/uploads/2020/07/IMG_6652-Scott-Sigler-scaled.jpeg
2560
2560
alex
https://orangeamps.com/wp-content/uploads/2018/04/Orange-Pics-logo-307px-279x103.png
alex
2020-07-16 21:22:02
2020-07-20 10:19:33
Rig of the Month – July 2020