Orange from the Archives: Orange 120W 6 channel PA Mixer Amp w. Reverb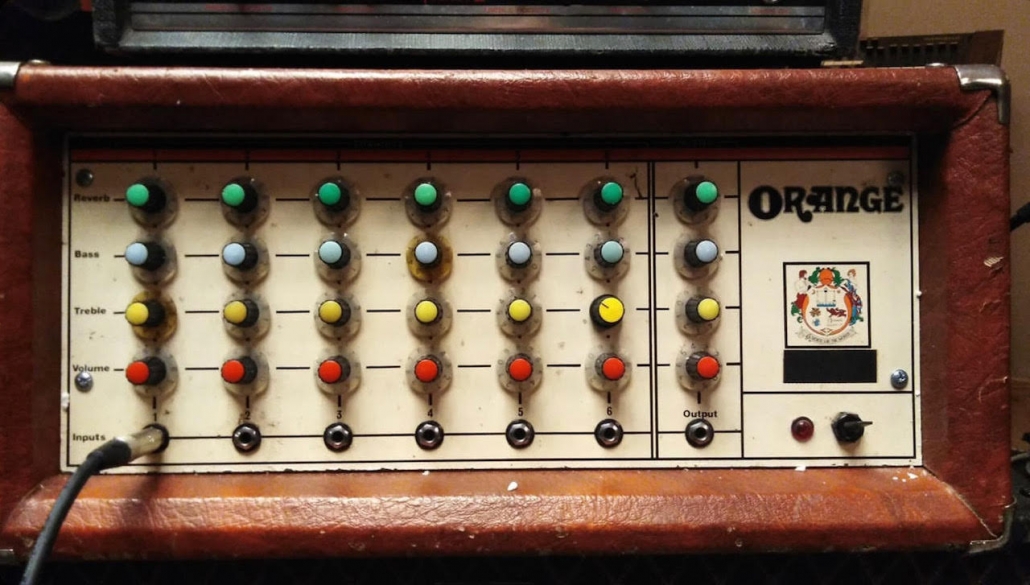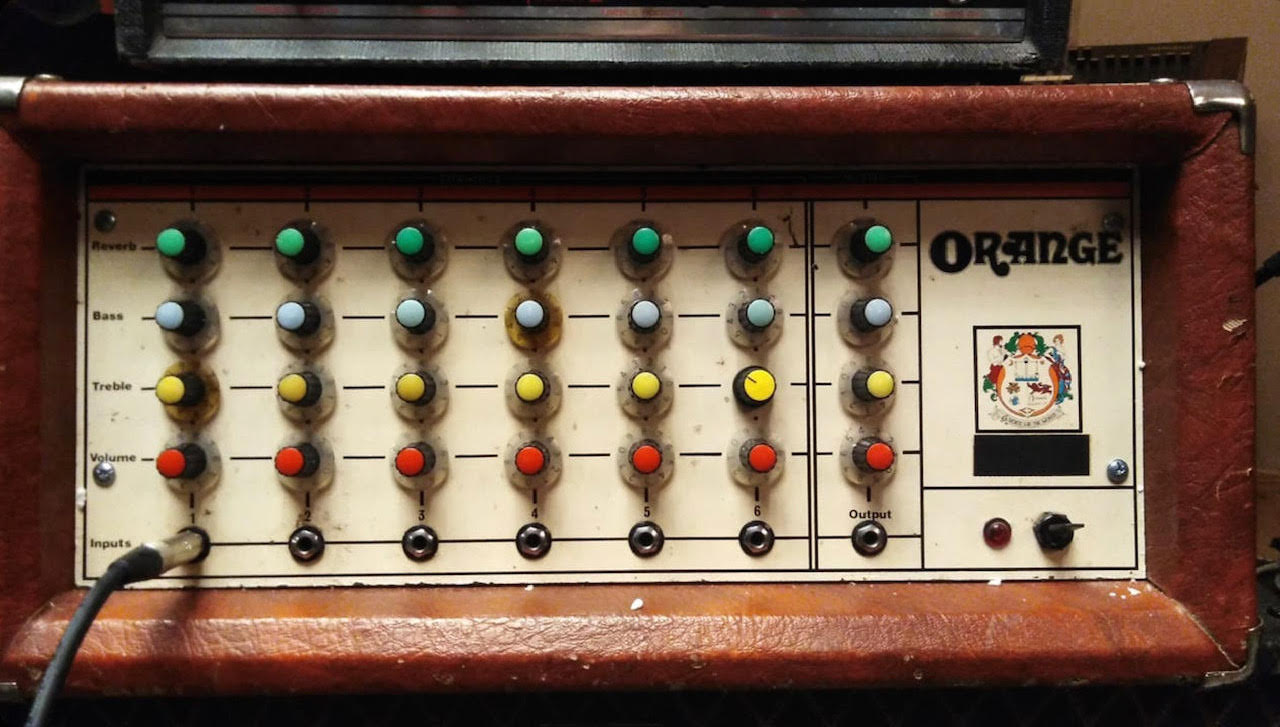 We regularly receive photos, videos and enquiries regarding old Orange amps, the latest one being an Orange 120 watt 6 channel PA mixer amp with reverb (Cheers to @seppevermeeren & @johnnygreenstudio on Instagram for sending us the photo!). We are lucky to have a few experts onboard who's been with Orange since the early days and are able to answer pretty much any question, such as Mick Dines who had the following to say about the amp above: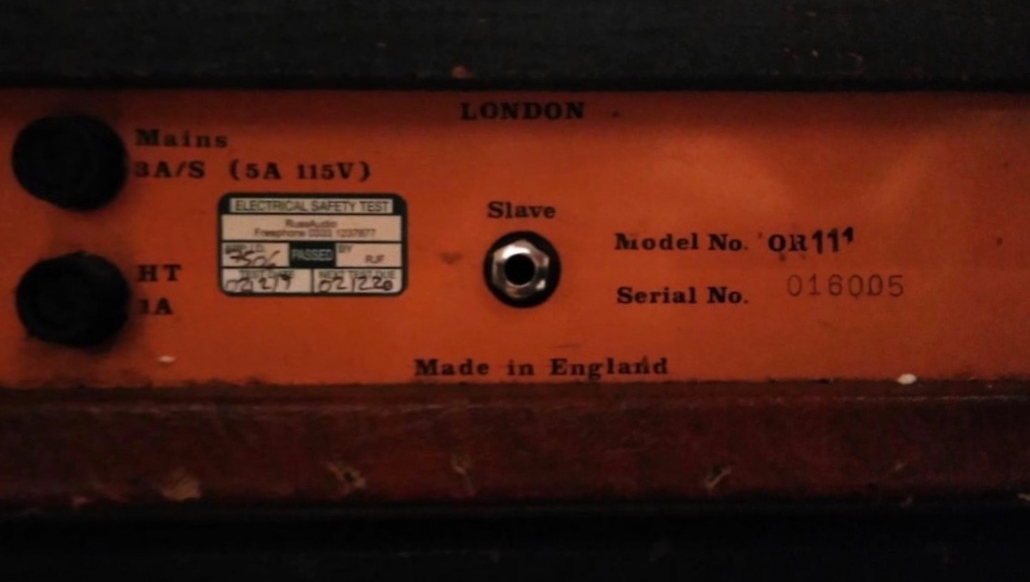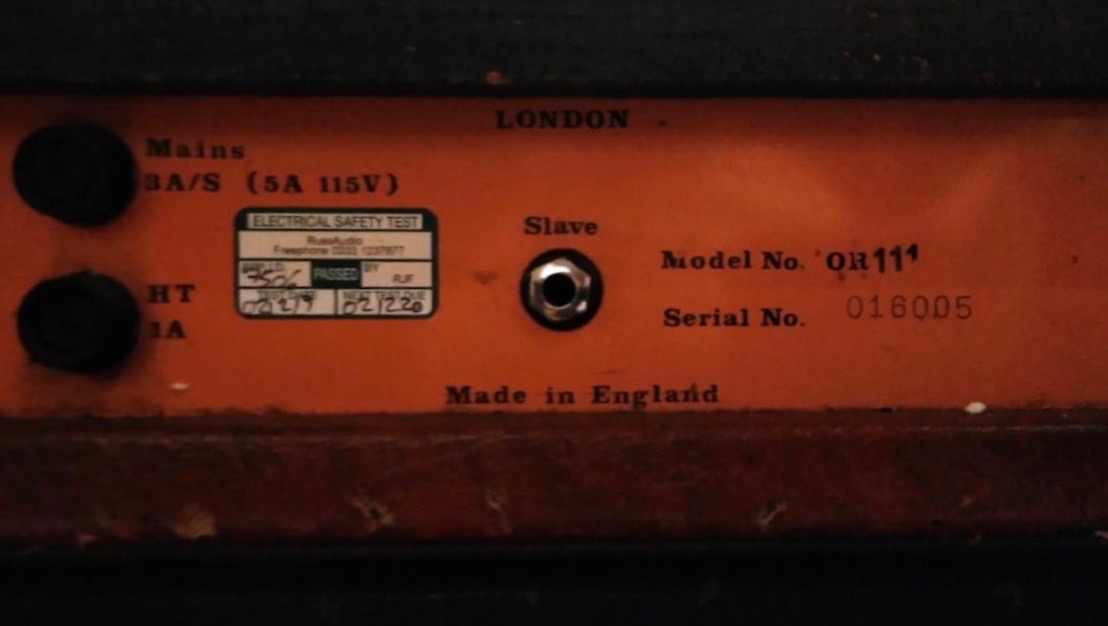 This is an Orange 120 watt 6 channel PA mixer amp with reverb. They were manufactured between 1974 – 1977. This is the powered version using a 120 watt Orange slave power amplifier (model OR111) and the transistor preamp. It was also available as a 'mixer only' with a sloped fronted cabinet.The cabinet may be original, but it has been recovered in a leatherette type of material with metal corners. Curiously, the back of the cabinet is covered in the original ICI basket weave, the same emboss that is used today, but painted black. In 1976 we updated our covering material to an exclusive product manufactured by a UK company called Brymors, so this amplifier would have been earlier than 1976. As with all Orange chassis' during this period, the model number was added using 'Letraset' (a typeface letter/number transfer) and then varnished over. As there were so many models using the same chassis, amps were built as either an 80 watt or a 120 watt and the final model was built based upon our order book.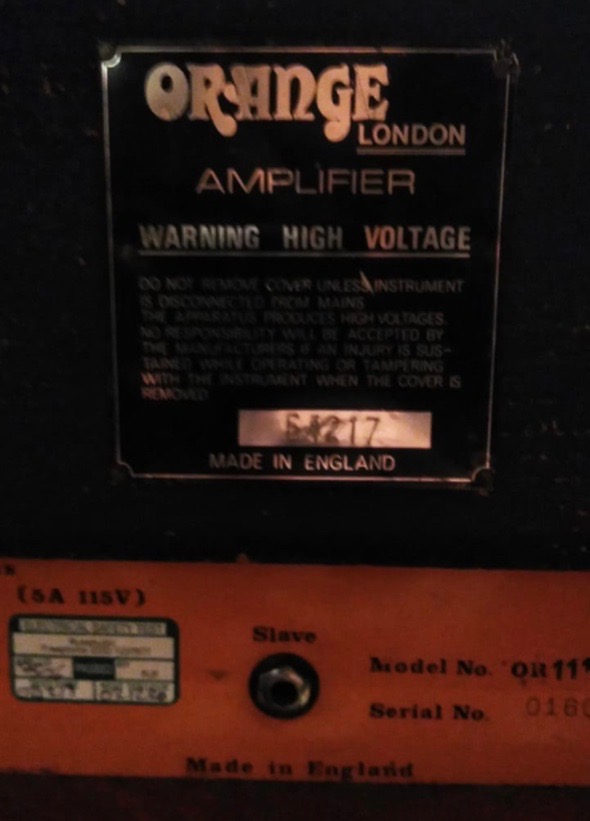 The model number OR111 was updated mid 70's to SL120. The chassis printing is the older style and the mixer preamp fixed with bolts through the front panel which was not the production method of fixing. Serial numbers were not entirely consistent with the year of manufacture but I would suggest that this was one of the first batches of the mixer amp ever made so I would suggest this is a 1974 model. Due to the various manufacturing irregularities I would further suggest this may even have been the prototype.
I have a couple of pictures of a later model that were sent to me and you will be able to see the difference between the two chassis: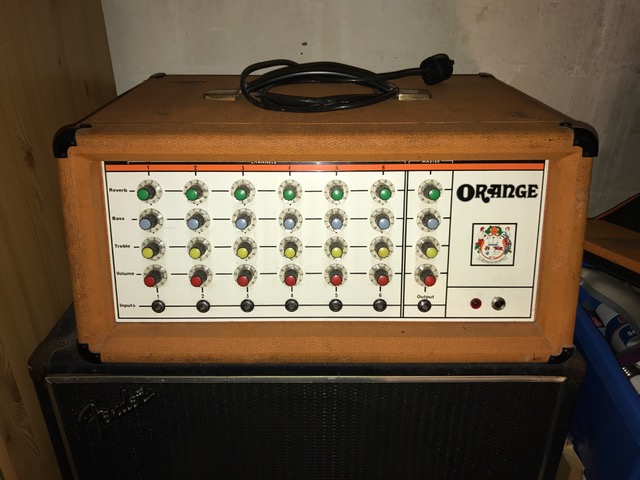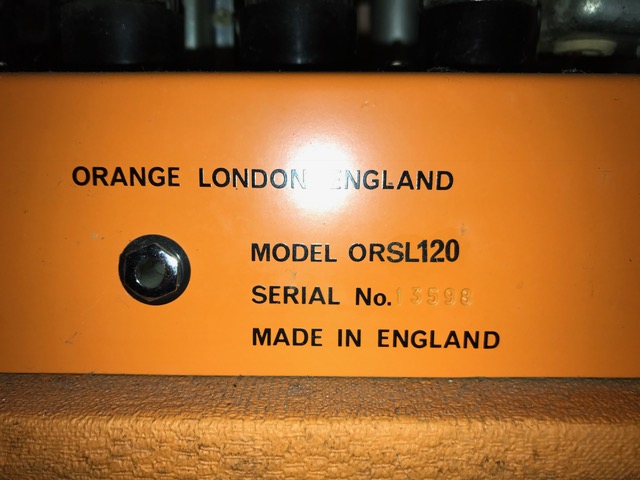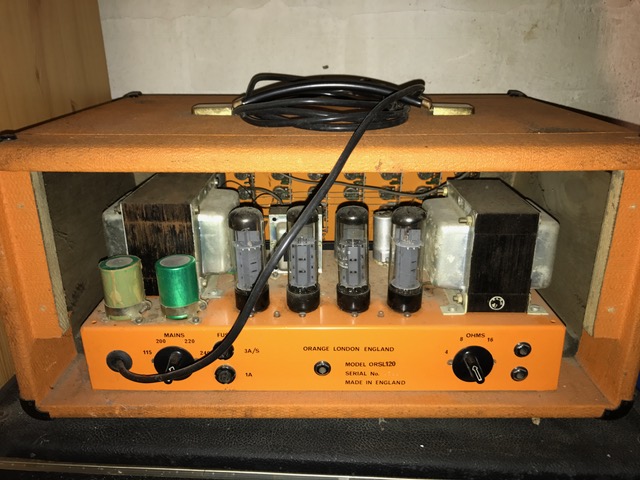 https://orangeamps.com/wp-content/uploads/2020/07/Orange-120-watt-6-channel-PA-mixer-amp-with-reverb-I.jpg
727
1280
Ella Stormark
https://orangeamps.com/wp-content/uploads/2018/04/Orange-Pics-logo-307px-279x103.png
Ella Stormark
2020-07-21 12:56:23
2020-07-23 23:55:42
Orange from the Archives: Orange 120W 6 channel PA Mixer Amp w. Reverb