Interview: Black Futures' Space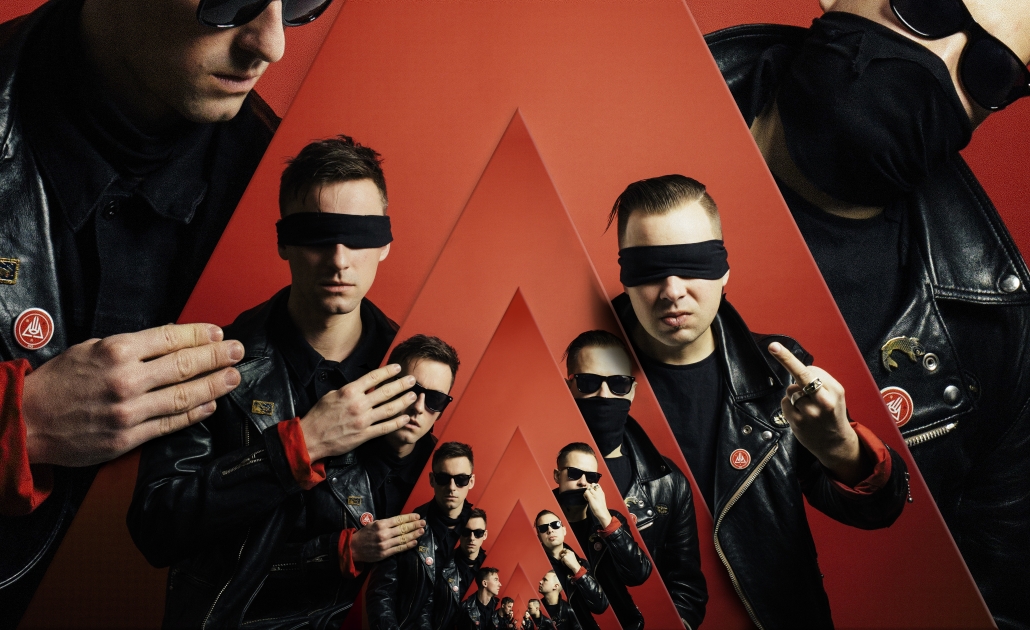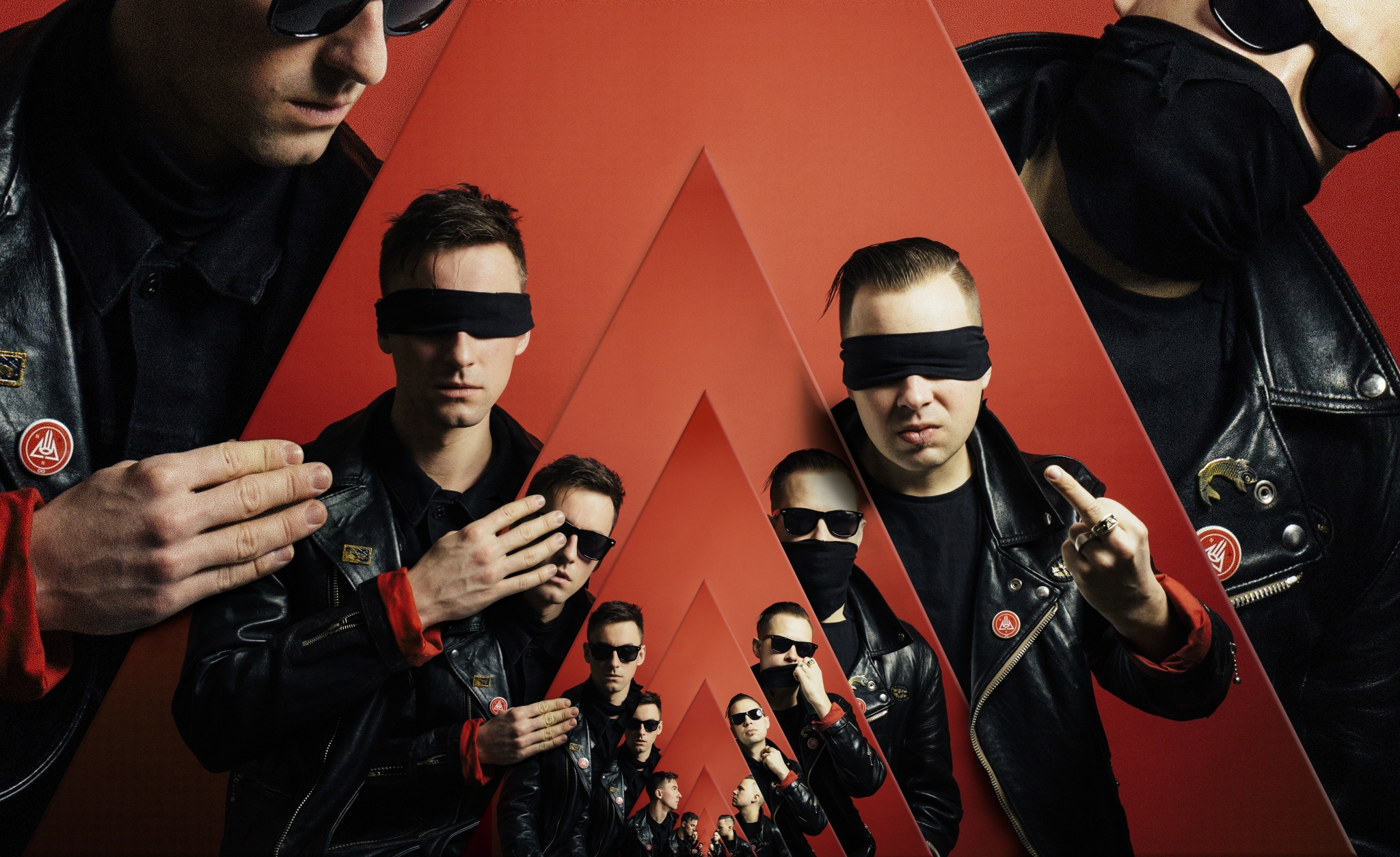 Can we get the Black Futures lowdown?
Space: We are Black Futures aka Space and Vibes, founders of the Black Futures Existential Expedition Club. We attempt to make music, sound and song akin to witnessing all the vivid beauty, violence and absurdity of life in one gigantic hit. Music to fend off the dread, and help us usher in the Niceage. A folk music, a future punk to help us all be collectively MAXIMUM. A tsunami of Joy, a Typhoon of wild abandon! We are both composers, producers and songwriters that have dedicated our life to the craft, culture and community. We are Empathy Machines for fellow radicals like Idles, Jamie Lenman, The Prodigy, Do Nothing, Libra Libra…
We have traveled from Mumbai to Nepal to Tokyo to Joshua Tree to Chernobyl to ∞ and beyond creating and documenting the culture of our world.
Never not nothing.

We're loving your mission, and view of life and music – how did it all begin?
Space: From my earliest memories, music was a necessity and obsession. My parents had an epic record collection and we were only allowed wooden toys, so listening to records and being in nature were the fuel for my childhood. Before the influence of the outside world I was on a healthy diet of Beefheart, Grieg, Hendrix, John Martyn, Rachmaninov, Joni Mitchell, Robert Johnson, The Beatles…. It was a wholesome diet! I was completely obsessed with the transformative and emotive power of music.
That's a really interesting mix of music and genres, and intrestingly enough completely different from the music you make yourself with Black Futures.
Space: I like to think of music as an empathy machine. I have always gravitated towards music that moves my mind and body to the MAXIMUM. We listen to such a vast amount of music. Whether it's death, punk, classical, techno, pygmy choirs it has to have a transcendent effect on us. My first true experience of this was at my first gig. A friends dad had snuck us in to see the Ramones sometime in the mid 90's. I wanted with every fibre of my body shake violently and loose control. I was terrified and completely alive. It was like swallowing the sun. So from then on, if it made me feel complete despair, anger, love, fear, energy, mystery I was all in.
At the moment we are listening to Deathgrips, Lingua Ignota, Denzel Curry, Analogue Africa, Full of Hell, Colin Stetson, Tropical Fuck Storm, Oneohtrix Point, Bou, Turnstile, Sleep, H09909, The Clash, Lau, Bowie, Television, Mojave Lords and the Beatles.
Black Futures – how did it all begin?
Space: We spent about 6 months scheming and writing. Developing the language, ideas and culture of Black Futures. Basically a couple of weirdos dreaming up wild ideas. The first anyone else knew about it was our first show. We sent out an invite with a location, time and password.
The audience were blindfolded and taken to a secret location. Once the blindfolds were on we could be completely in control of the environment. We created our own Black Futures radio station featuring utopian muzak versions of our record and computer generated hosts. With the help of our BF family we built a secret laboratory in a recording studio hosted by a cast of Hazmats. This is where we performed what we called ' A Total Display of Love' our first gig. It was a completely immersive experience designed to pull the audience as far away from their external lives and as close to that feeling of excitement, fear and joy as possible.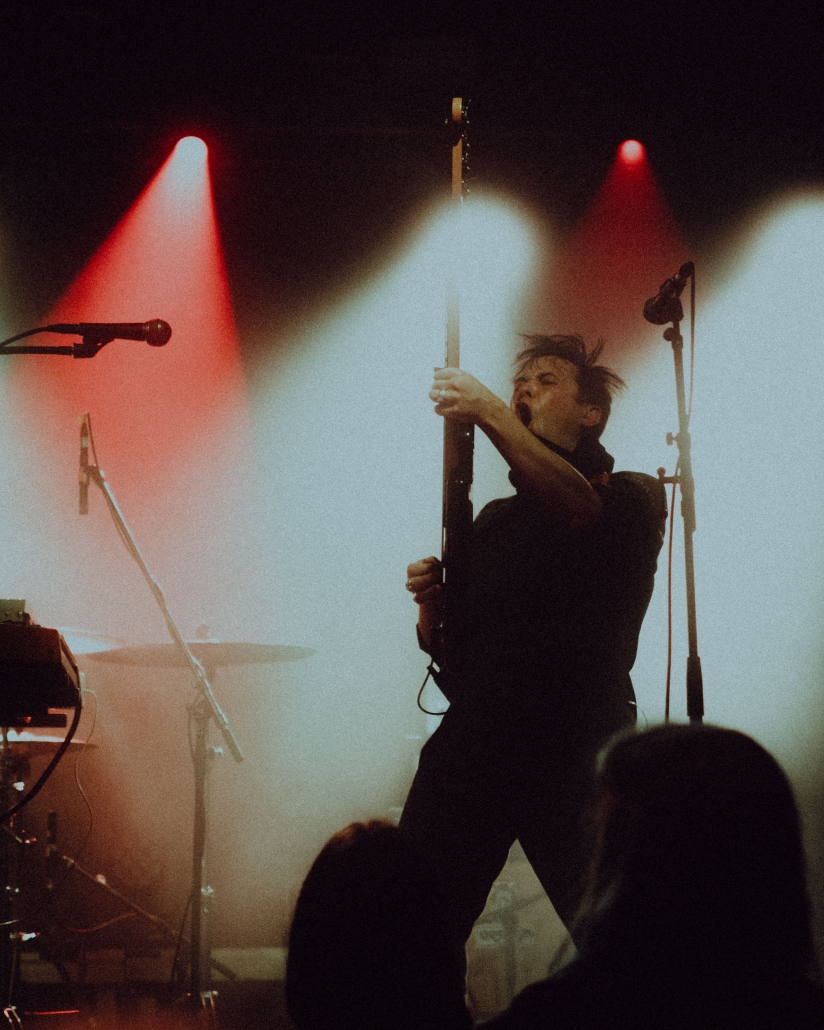 That is so rad, what an incredible first show! How did you guys come up with the concept?
Space: It all stemmed from the idea of using everything in our arsenal to create a gig experience where the heady concoction of mystery, fear, wonder and energy is at its most potent. The idea is be so inclusive that everyone in the room feels comfortable to transcend conscious thought in their own individual way. That's why we have a rolling cast of anonymous vibe conduits on stage and in the crowd at our shows. We aim for a totally immersive expression of joy, activism and pure raw energy. A celebration of the radical.
What's your history and experience with Orange, and what do you look for in an amp?
Space: The Rockerverb is the first amp I truly loved. It has been used on every record I have worked on in some shape or form. I was completely won over by the roar it made when you ragged the clean channel into breakup. Also the saturation of the gain channel, it seemed to have that heavy visceral violent tone without being too brittle and aggressive on the top end.
What I look for in an amp, is for it to do one thing extremely well, to be unique and living. I am not a fan of loads of bells and whistles or that the price tag dictates the quality. One of my favourite amps is a tiny cigar box amp that Rat Scabies built for me. It's powered by a 9volt battery and sounds like the sweetest trash.
What's your current set up?
Space: At the moment live I am playing a 1977 musicmaster bass that I loaded with a Thunderbird style pickup that Curtis Novak made for me. That gets split and runs through two different pedal signal chains. One side with a POG doing a bit of Octave down and just a smidge of octave up goes to a profile of a 70's ampeg svt on a Kemper that I took when making a record. The other side goes into a Rockerverb 50 through a closed back Orange 2×12. The pedals vary all the time. I find that this setup allows me to take up as much frequency range as possible with a single note! ha ha.
I am definitely interested in exploring the bass butler and playing around with combinations of different guitar and bass rigs bi-amped for a monolithic sound. Also intrigued by the tremlord in the studio.
How would you describe Black Futures and your music to your friend's grandma?
Space: MAXIMUM! MAXIMUM! MAXIMUM!
https://orangeamps.com/wp-content/uploads/2020/03/BLACK-FUTURES-QFC-work-1-dev-final-scaled.jpg
1566
2560
Ella Stormark
https://orangeamps.com/wp-content/uploads/2018/04/Orange-Pics-logo-307px-279x103.png
Ella Stormark
2020-03-18 09:00:00
2020-03-17 14:43:48
Interview: Black Futures' Space