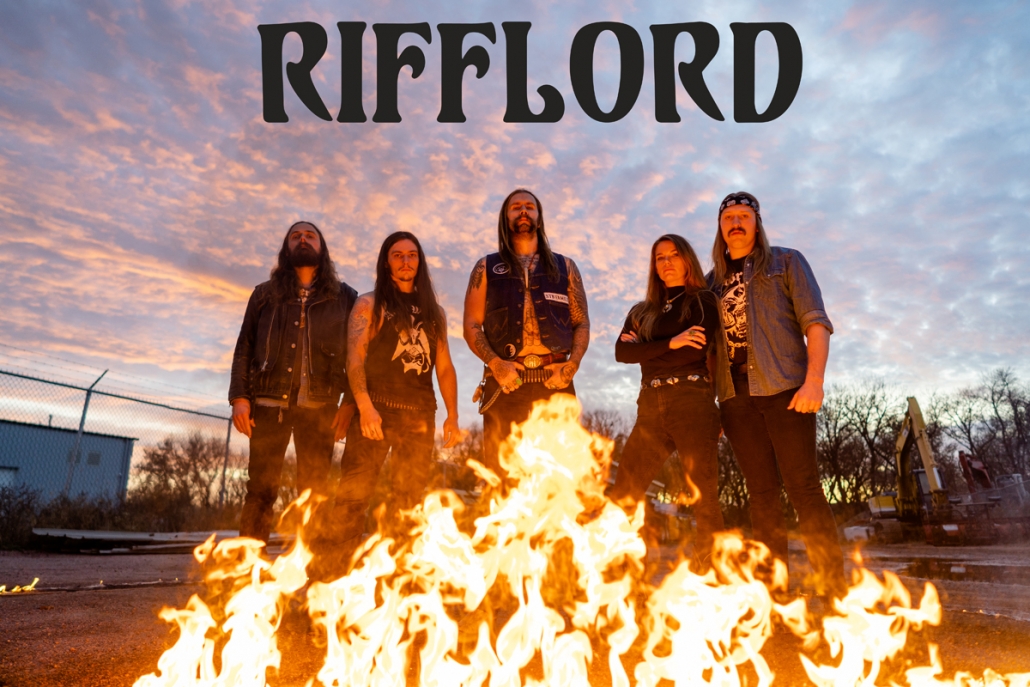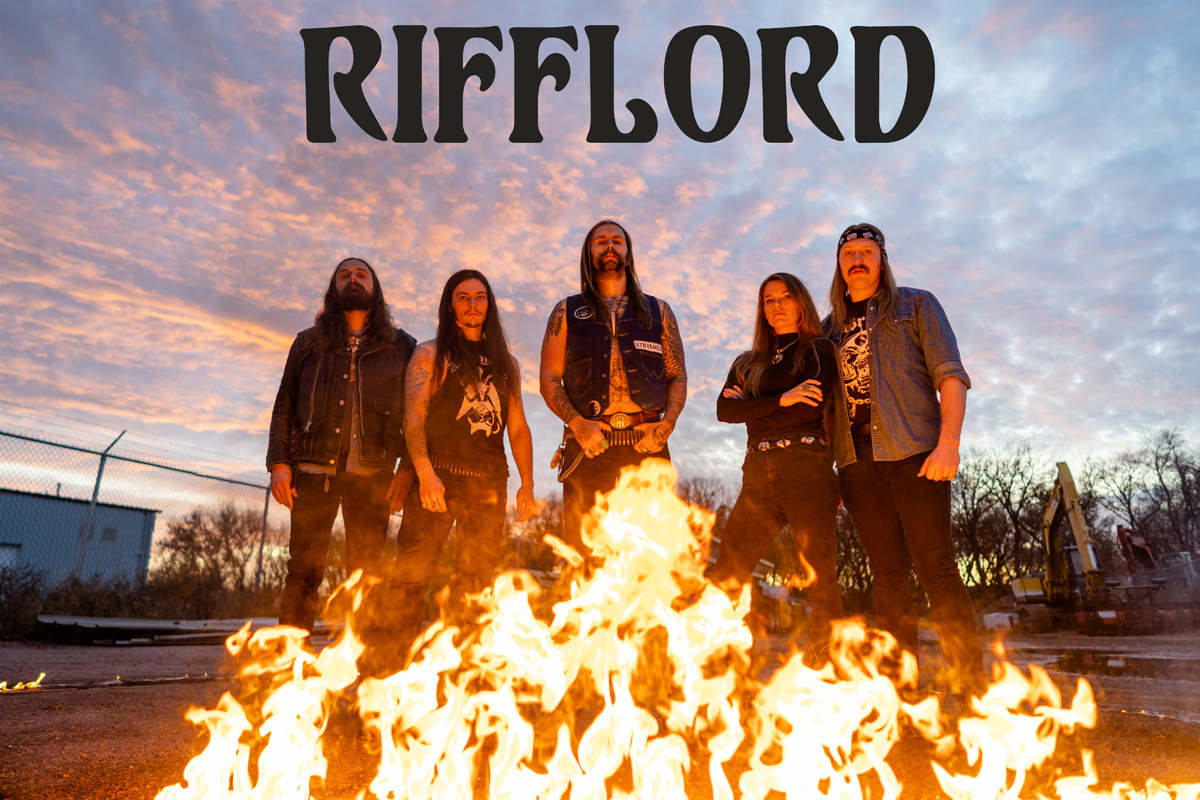 RIFFLORD, who are you and what are you guys about?
Wyatt: We started out back in 2007 in the basement of a punk house where 8 people were living. We were all in punk/hardcore bands at the time, and began digging into the roots of heavy music with bands like Blue Cheer, Hawkwind, Deep Purple and of course Black Sabbath lighting the path for us. We soon began hunting down every vintage tube amp we could find to recreate that tone. It's been 13 years since then, members have come and gone but the core remains the same: loud tube amps, heavy drums, and a loud hammond organ.
Being rural midwest boys we were raised with a lot of country and rebelled by listening to heavy/hard rock and metal. Bands and artists like T. Rex, MC5, Sabbath, Motorhead, Hawkwind, Judas Priest, ZZ Top, Robert Johnson, Mississippi Fred Mcdowell, Hank Williams, Waylon Jennings, Willie Nelson formed us. When naming the band, our options for names were Kilowatt or RIFFLORD. Thankfully we chose the latter.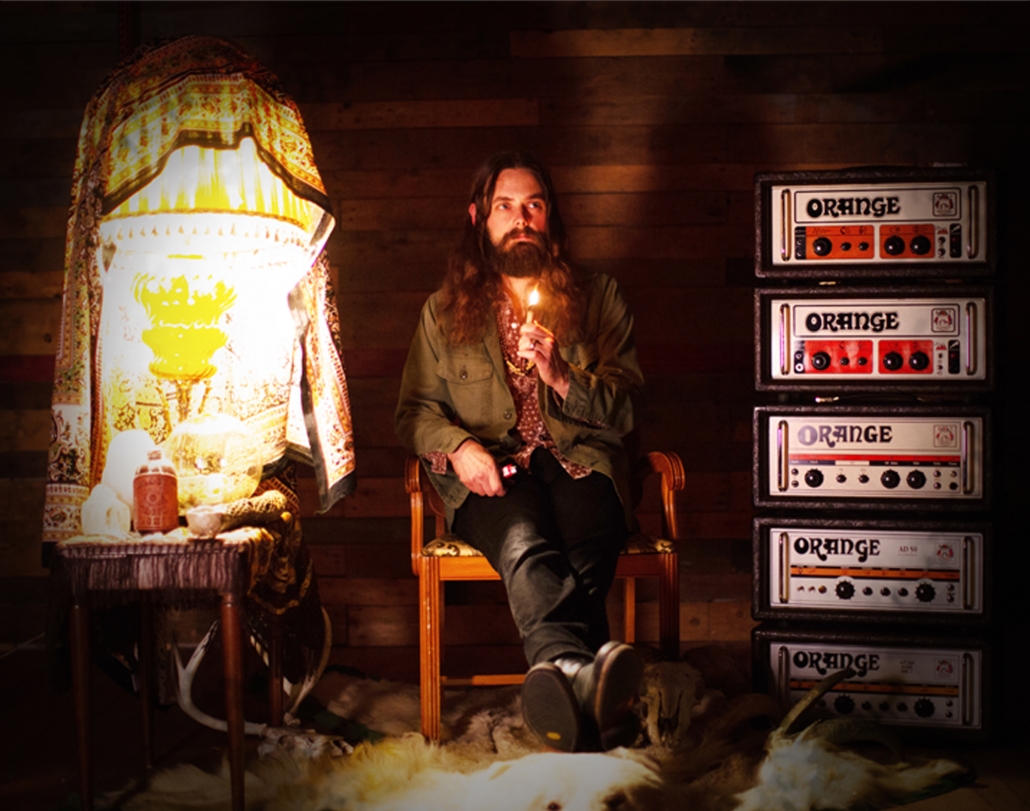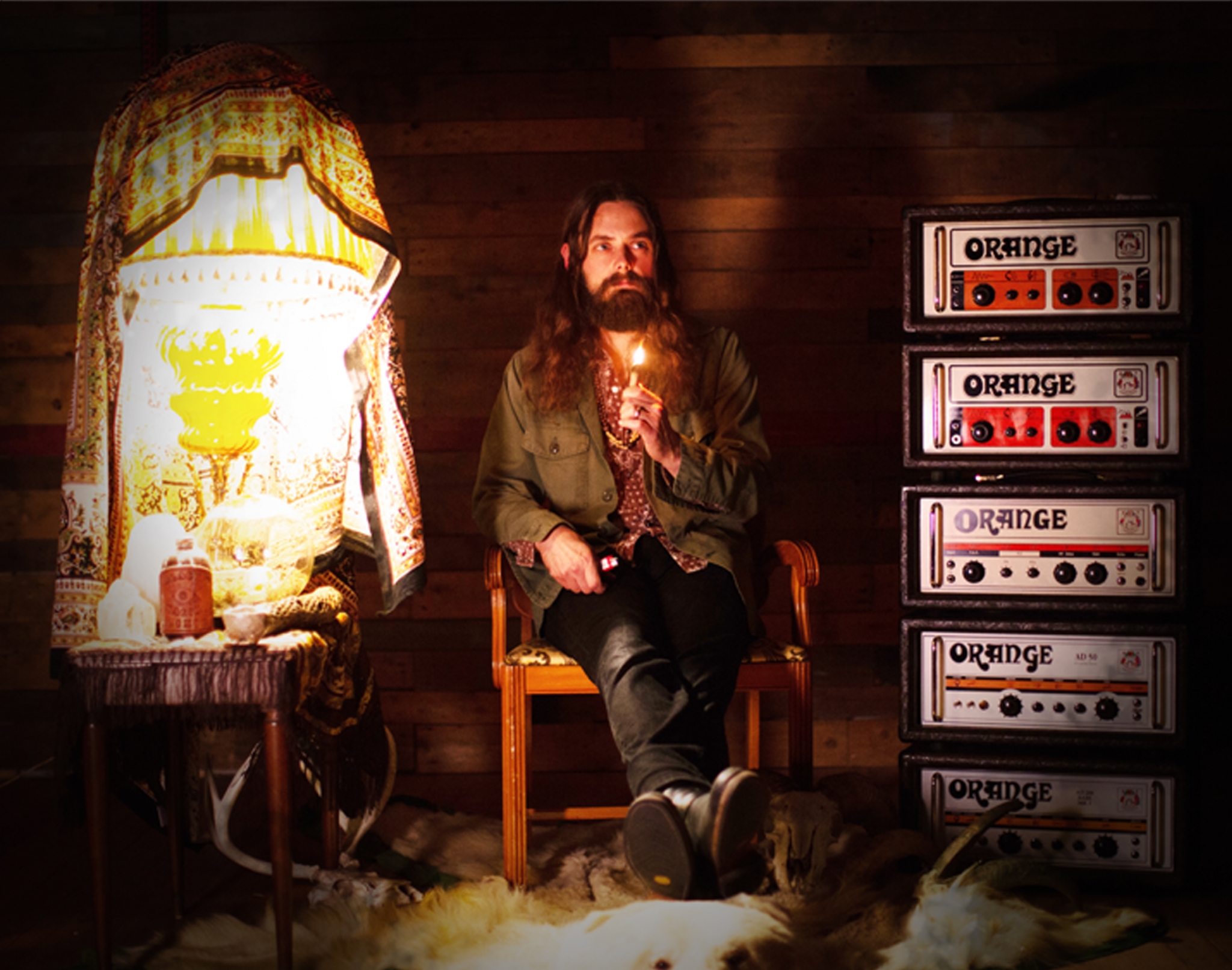 You've released two records so far, what can you tell us about them?
Wyatt: "26 Mean and Heavy" was recorded and mixed by ourselves in a basement of the Riff Easy mansion. It was a house that we shared with some local skateboarders. It would repeatedly flood so we had our orange 4×12's on cinder blocks to protect them from water damage. The house was cursed, literally. The lightbulbs overhead would explode from time to time, a strange black sludge began rolling out of drains in the house, voices appeared on recordings that weren't suppose to be there. We were messing with some Jimmy Page/Crowley magik then. You can hear that grimy magik on the record, haha.

"7 Cremation Ground" was a year and a half challenge. Recorded and mixed by Mike Dresch of Cathouse Studios. I had moved out to our ranch and the rest of the members were living in different states, Texas, Minnesota, and another 3 hours from me in South Dakota. We sent files, bought plane tickets and spent countless hours in car rides to make it happen. When it was all said and done the material spanned over a decades worth of songs pulling from all spectrums of musical influence.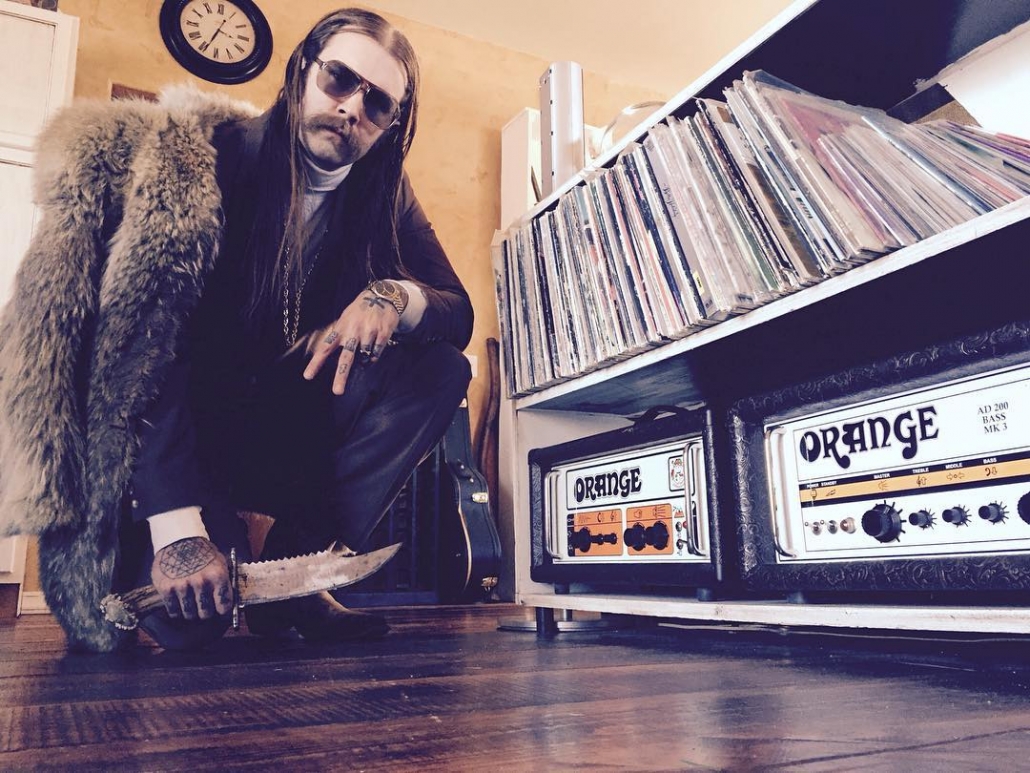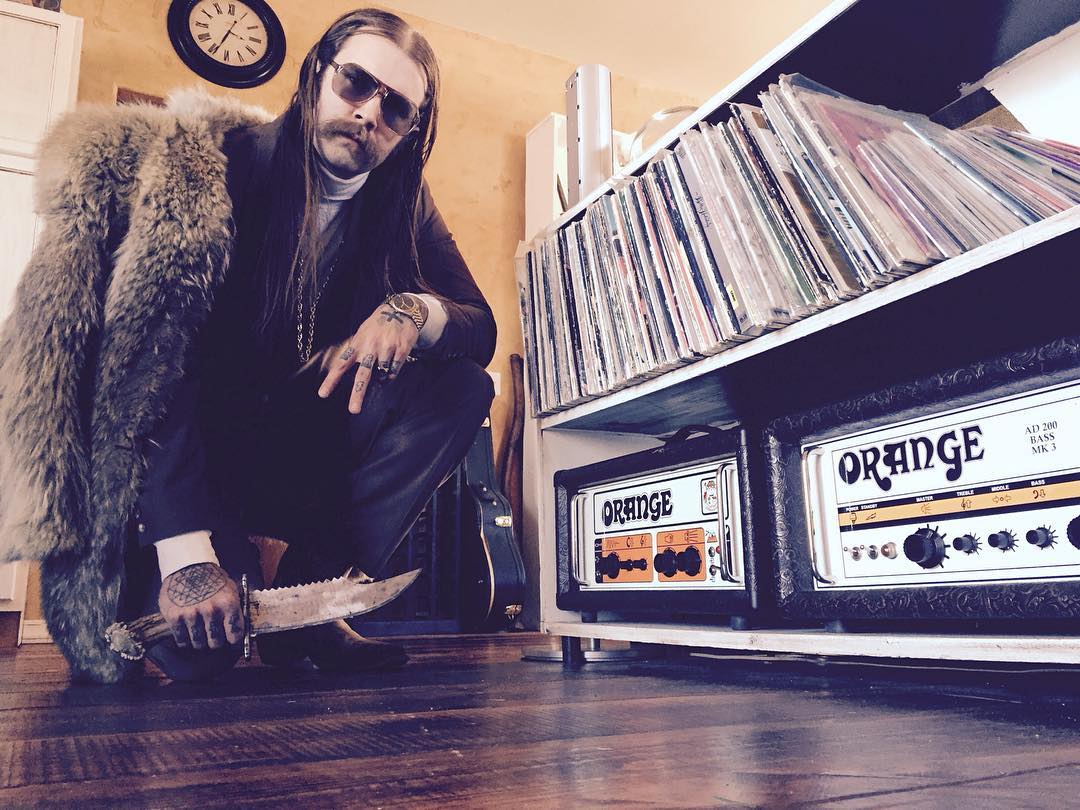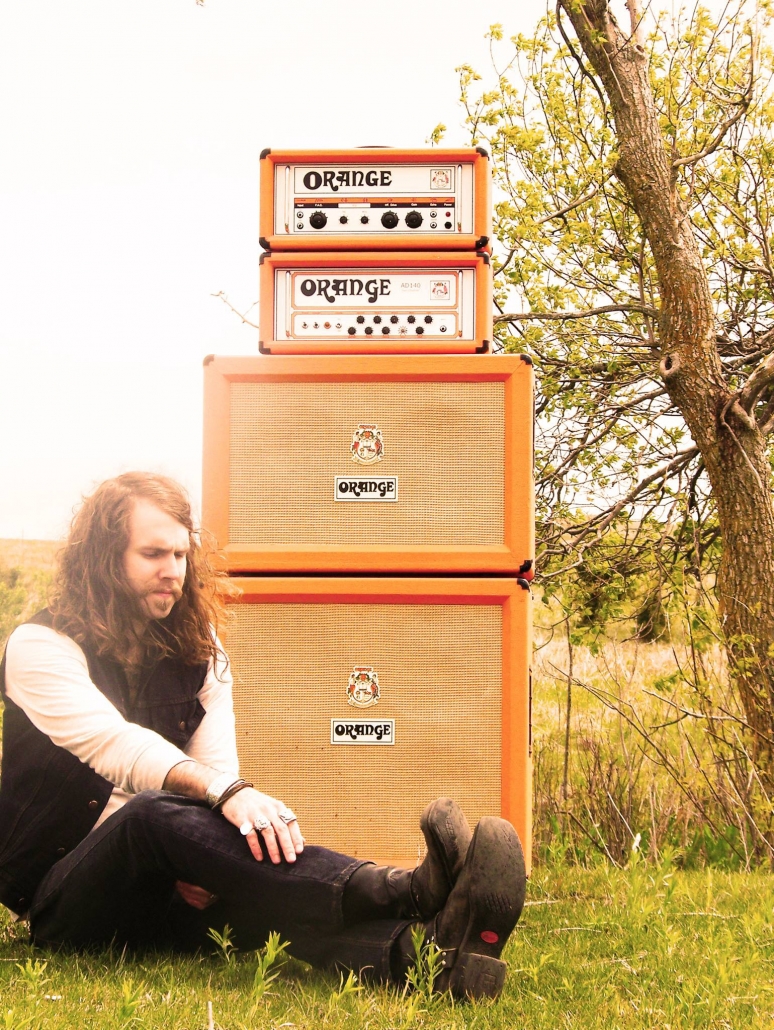 Let's get down to business, what's your history and experiences with Orange?
Wyatt: I first saw one in a pawn shop in Rapid City SD, it was the Orange Hustler Reverb Twin. They had it priced at $125 and i was too young to afford it. The Next sighting was the infamous Black Sabbath live video which made me pine for that sound. My first ever Orange Amp was a gift from my now wife Tory. An Orange twin channel AD140. It was straight thunder. It sonically stood out from anything i had ever heard or played. It started me down a slippery slope which is now a loving addiction. My current Orange collection is two graphic only OR120's, an OR80, an Overdrive 120, an OR100, and an AD200b.
What do you guys look for in an amp, and what's the bands current set up?
Wyatt: It needs to be able to handle a lot of low end while maintaining clarity, pedal friendly, and not to be that guy, but its got to look good. Orange is all of the above. We're currently running:

Guitars: two OR120 and an OR100 through two 6×12's, OR120 and OR80 through two 6×12's

Hammond Organ/Keys: AD200b through a 2×15 and a 4×10.

Bass: AD200b through 8×10 and 2×15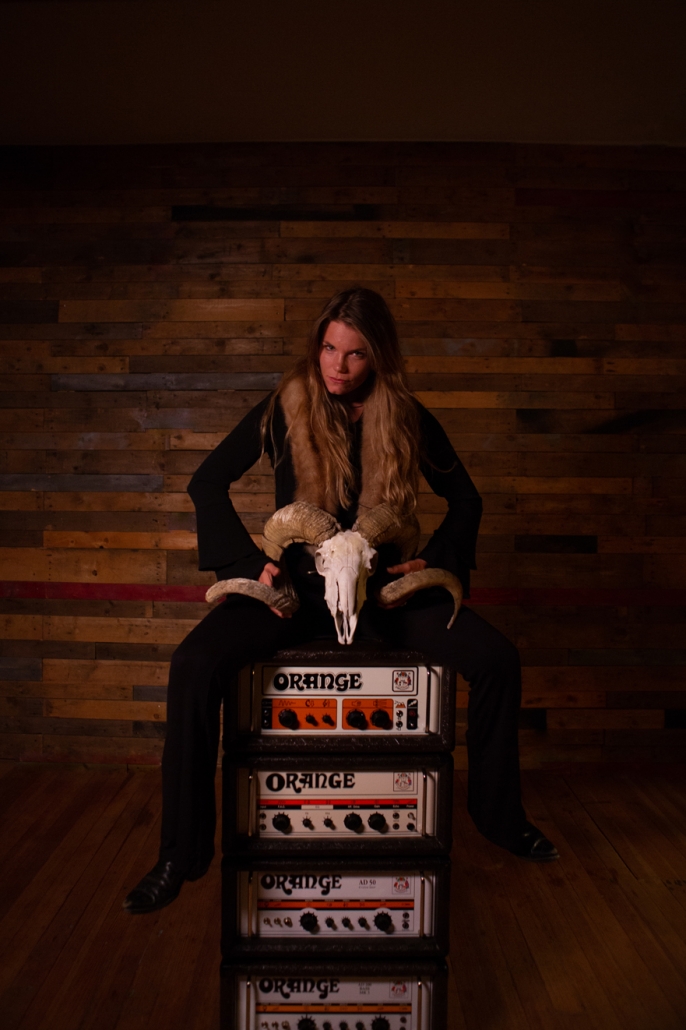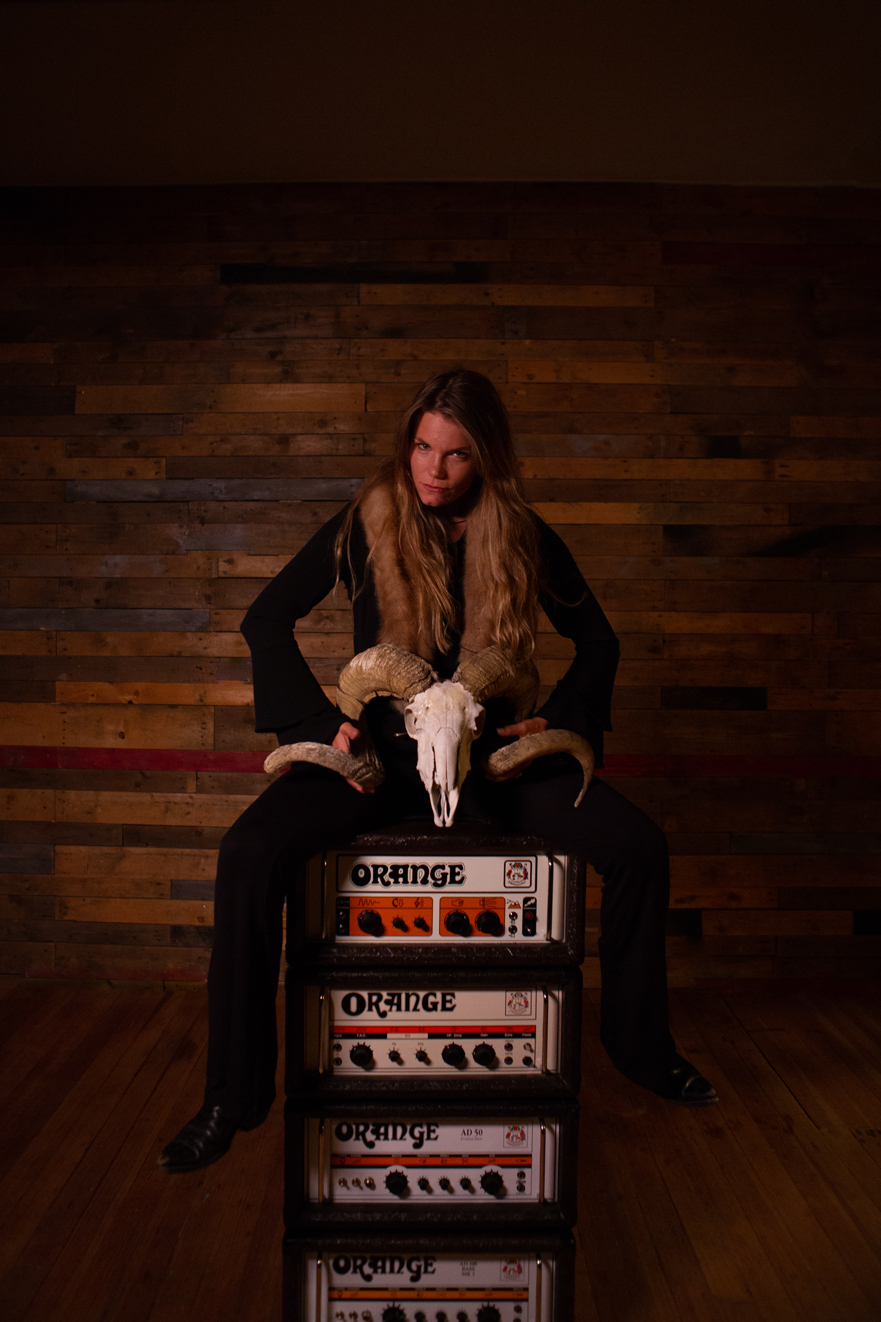 How does a day in the life of Rifflord look like? Iommi worship and chill?
Wyatt: After we take care of the chores on the ranch its stacking cabs, plugging in heads, and cooking tubes.
https://orangeamps.com/wp-content/uploads/2020/03/Rifflord-by-Isaac-Show.jpg
800
1200
Ella Stormark
https://orangeamps.com/wp-content/uploads/2018/04/Orange-Pics-logo-307px-279x103.png
Ella Stormark
2020-03-11 09:00:00
2020-03-09 13:59:17
Interview: RIFFLORD