Wishbone Ash "Argus" 50th Anniversary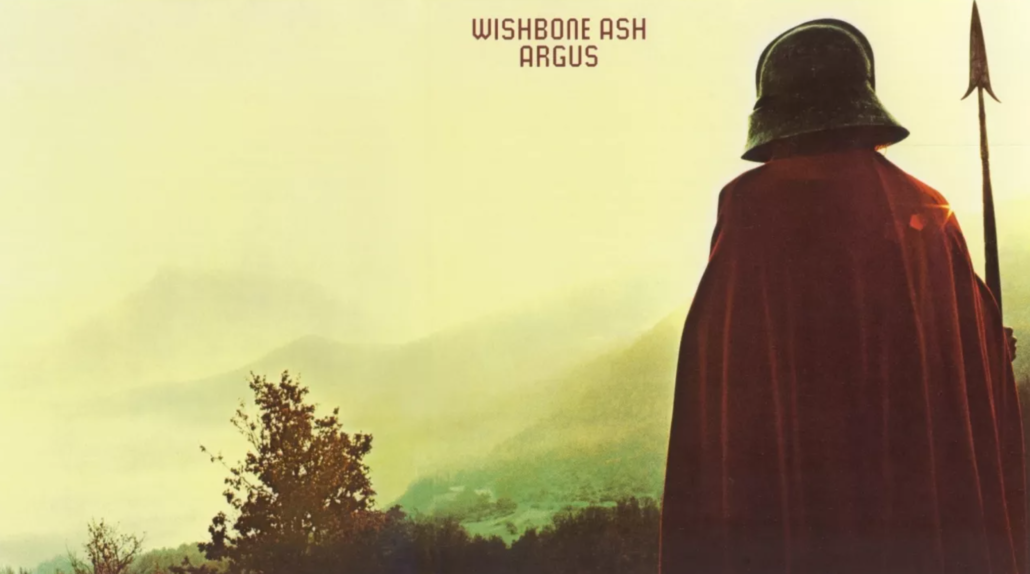 Long-time Orange ambassadors Wishbone Ash are celebrating the 50th anniversary of their iconic 1972 album Argus, and are embarking on a five-week UK tour tomorrow to support it, followed by an EU jaunt and US dates early next year. A full list of shows can be found here. In celebration of the anniversary, we spoke to frontman and guitarist Andy Powell about the album that changed the band's career forever.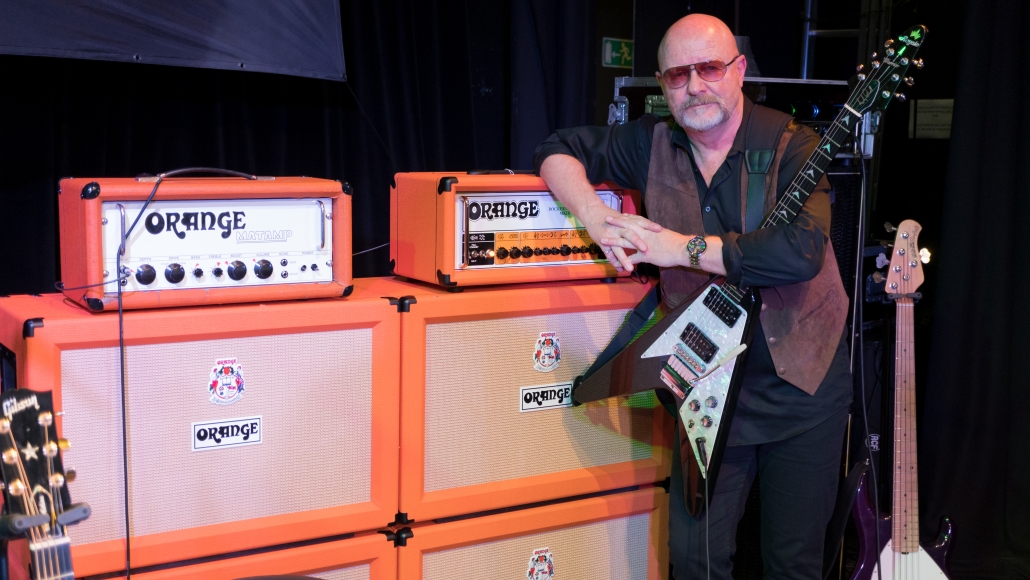 What can you tell us about the recording of Argus, and the impact that the album had on the band's career?
Recording Argus was exciting because we upgraded from 8-track to 16-track. This allowed us to double-track the arranged guitar lines and vocals, which is why they stand out so well. Back in those days there were no effects pedals — reverb effects were achieved by using a plate echo and we tuned and intonated our guitars by ear using a tuning fork! I remember the release well, as the fans and the critics embraced it. Rolling Stone described Argus as an "essentially excellent" album and Sounds crowned it "Album of the Year". Keep in mind our competition were albums like Deep Purple's Machine Head and Jethro Tull's Thick as a Brick. We were all so proud of the recognition at the time…and still to this day. It completely changed the band's career! It took us into the big league as we started to headline our own tours in the UK. Prior to that, we'd been the opening act for bands like Rory Gallagher's Taste or Mott the Hoople. Then we went over to the States, and landed the opening slot for the Who on tour. The first show was in front of 35,000 people at the Mississippi River Festival. It blew my mind — the sound system, the sheer number of people, the outdoor stage even had its own air conditioning for the performers. We learned so much from touring at close quarters with that band. That's also when we first started to ship our Orange backline over to the States. The Orange gear would always impress sound guys due to its power and clarity on the big stages, and much of the guitar sound came from our Orange backline. At one point I was using two 200-watt Orange heads at shows!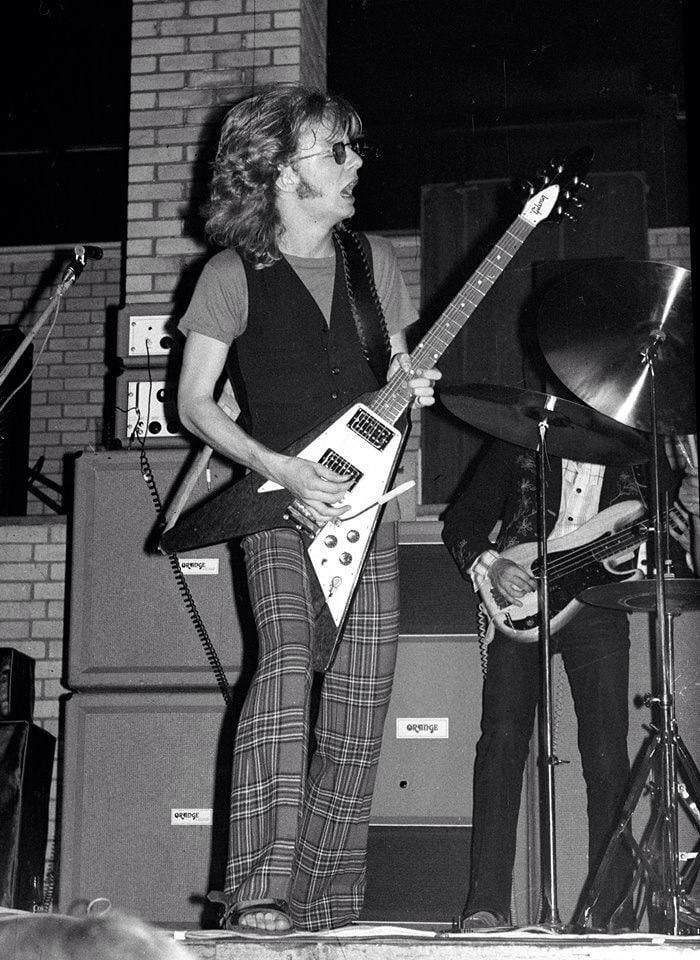 How you feel about the album five decades later?
It's the gift that keeps on giving — the jewel in the crown of our back catalogue. We've made some great records but this one was the perfect album at the perfect time in rock history, and that's the difference. Albums are kind of like that. They can capture the times that a band is living through, and for us, Argus was exactly this kind of album. The riffs, intros and outros on the album have become timeless. Songs like The King Will Come, Warrior and Blowin' Free are still received so warmly, 50 years on. I still today enjoy playing my song Leaf and Stream, as well as the anti-war song Throw Down the Sword, one of my finest moments as a soloist on the album. Sometime World is another song with a solo of mine that I'm really proud of. We had no idea that the arranged twin lead guitar harmony sound that we developed would go on to become the inspiration for so many other bands in the rock and metal fields, including Thin Lizzy, Iron Maiden and Opeth. Thin Lizzy's Scott Gorham shared with me that when Thin Lizzy moved to London and witnessed Wishbone Ash at the Lyceum, bassist Phil Lynott said afterwards that Wishbone had the sound they needed. Iron Maiden bassist Steve Harris even remarked to Guitar World in 2011, "I think if anyone wants to understand Maiden's early thing, in particular the harmony guitars, all they have to do is listen to Wishbone Ash's Argus album."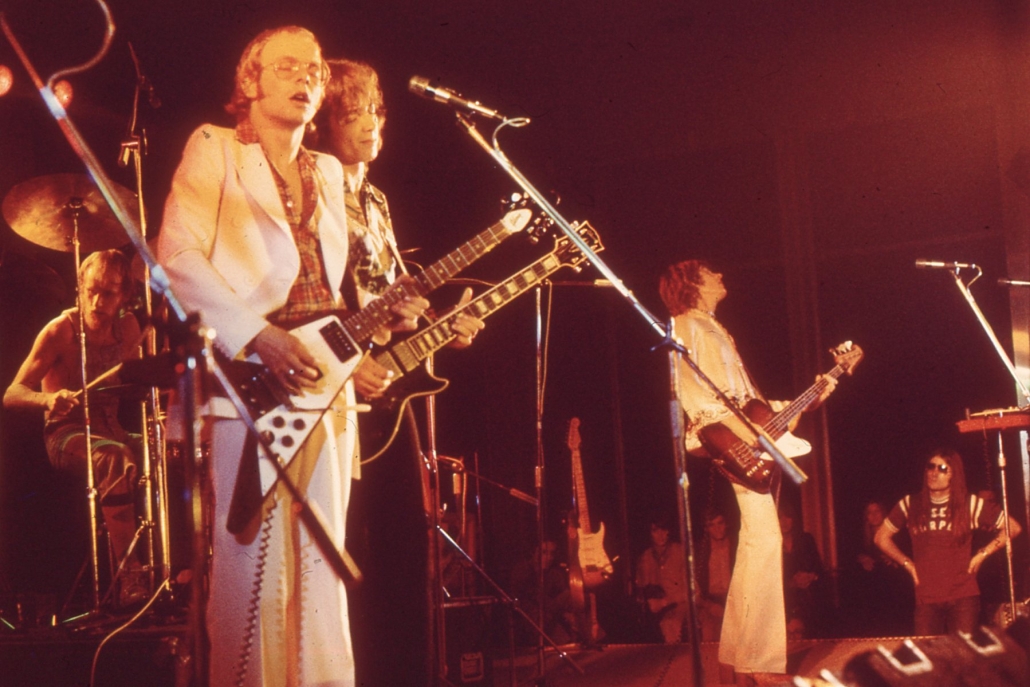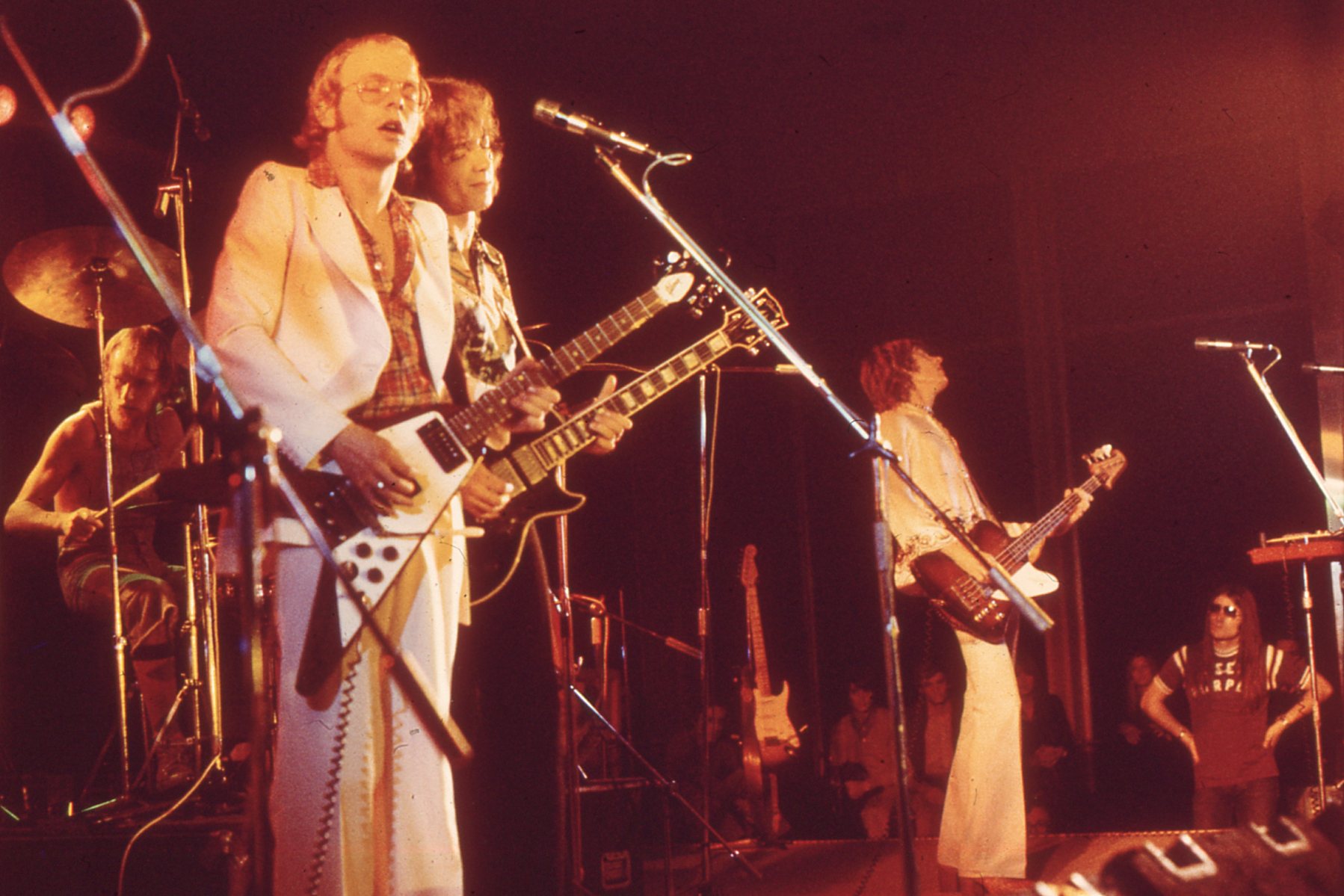 I agree, it truly is the gift that keeps on giving and it's really stood the test of time. How does it feel being able to share it with newer generations, and seeing such a wide variety of ages at your shows?
I love it when I look into the crowd and see mothers and fathers with their kids at shows. That wouldn't have been the case back in the day of course when a good 80% of our audience would have been young lads, but now it shows that our music can stand the test of time and be universally appealing, and of course so many girls love playing rock too these days. I love that. Seeing and hearing these crowds join in on the rousing chorus of Warrior confirms to me that our music can fire up the imaginations of new generations of fans. Recently, young wounded vets have come up to me after shows and told me how Warrior kept them focused during their fight. That's very humbling, and reaffirms the power of the music and lyrics. "A slave I couldn't be", especially, rings true with the struggle in the Ukraine and I can bet, without a shadow of a doubt, having played there a few times, that there are still actual young warriors who turn to this piece of music for their strength. 
https://orangeamps.com/wp-content/uploads/2022/10/Argus.jpg
1388
1400
Ella Stormark
https://orangeamps.com/wp-content/uploads/2018/04/Orange-Pics-logo-307px-279x103.png
Ella Stormark
2022-10-14 09:00:00
2022-10-18 12:33:49
Wishbone Ash "Argus" 50th Anniversary