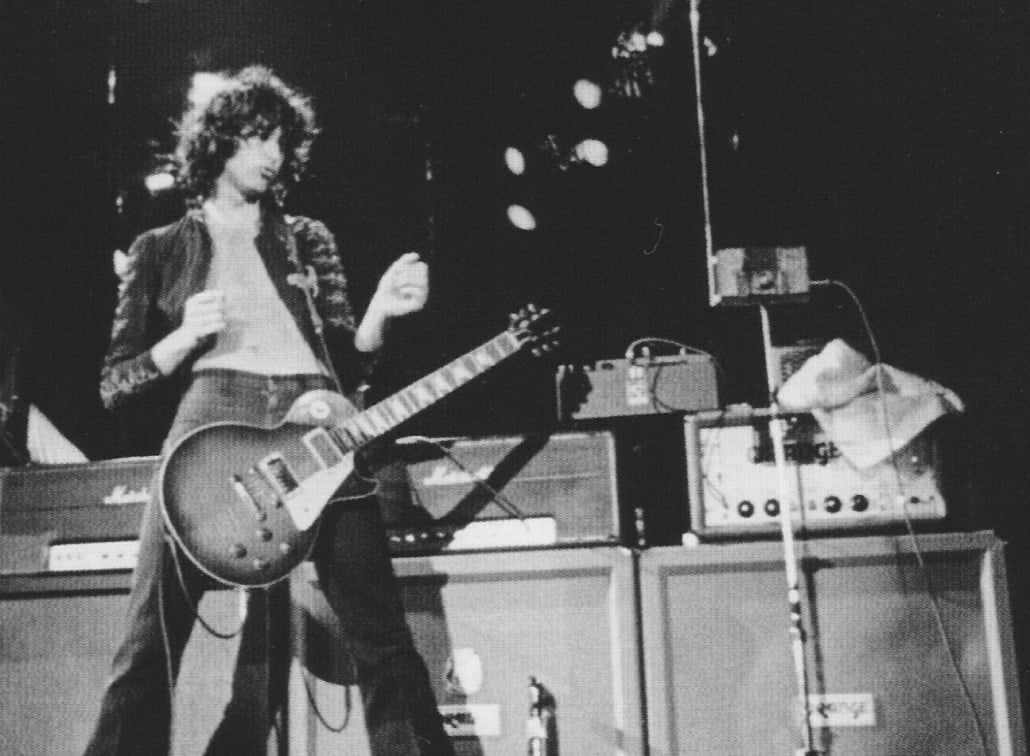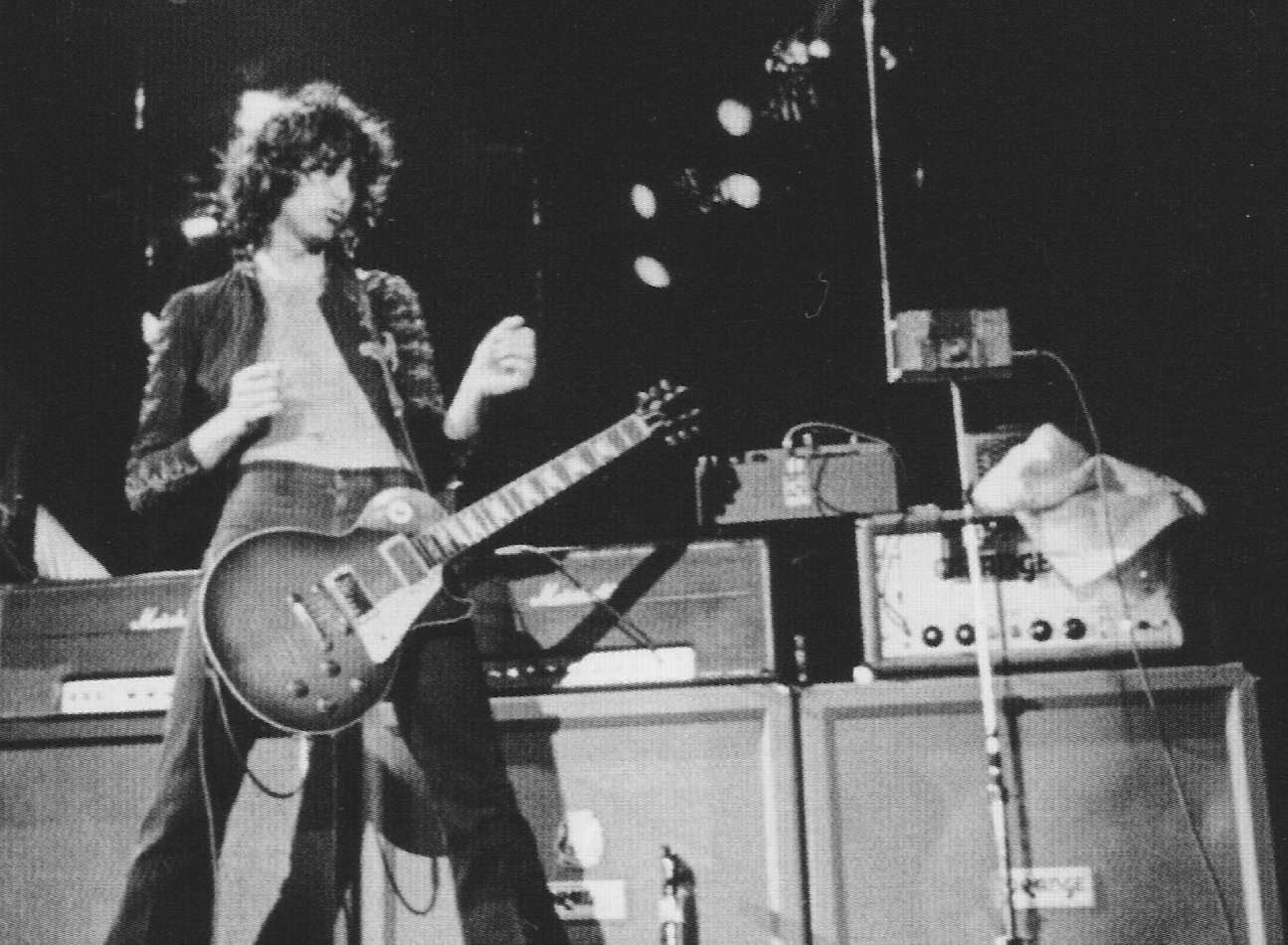 Orange have since the start in 1968 played an important part in British music history, from the likes of Cream's Eric Clapton stopping by the original Orange store to pick up a left handed Fender Stratocaster for Jimi Hendrix (more on that here), to providing Peter Green's Fleetwood Mac with a full Orange backline during one of their early US tours. Here we take a look at a few artists who have played a vital role in Orange's success over the years.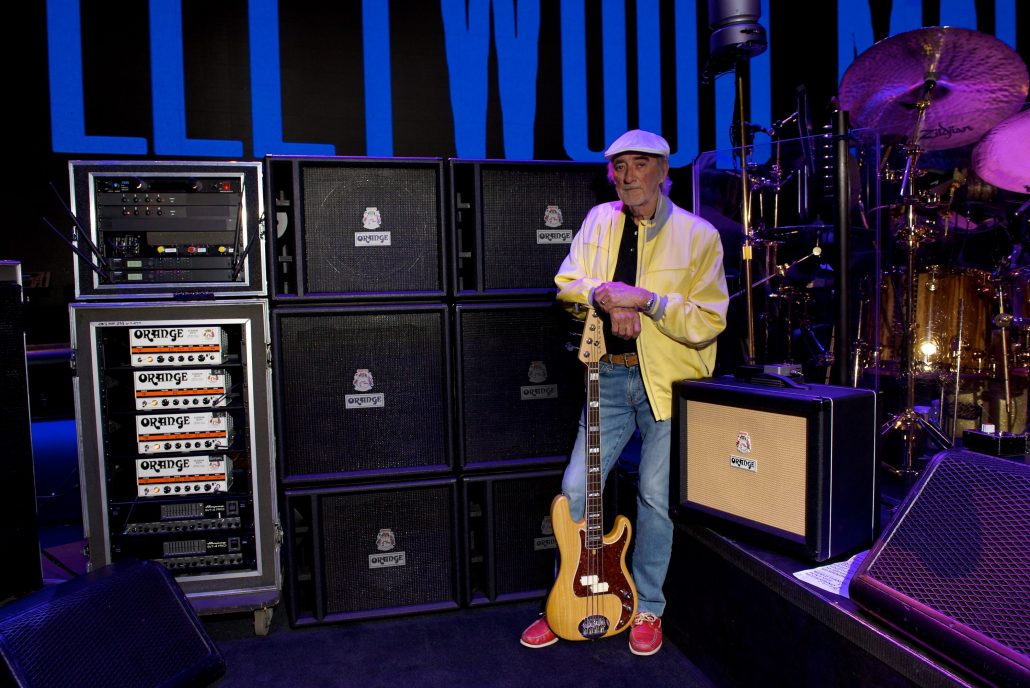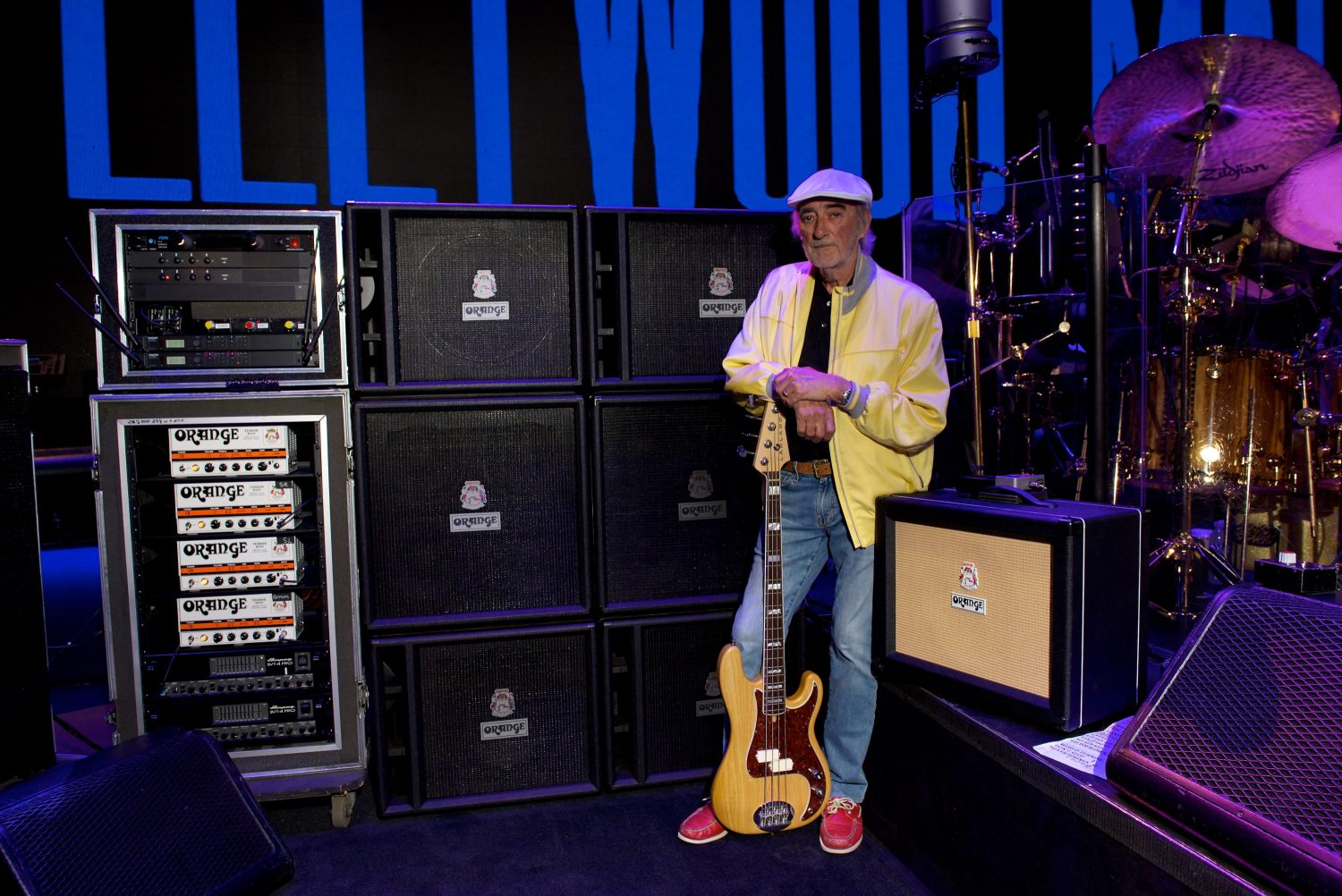 Terror Bass
4 Stroke Bass
OB1-300
AD200 MK3
Fleetwood Mac's story with Orange began in October 1968, when their road manager Dinky Dawson brought guitarist Peter Green to the Orange Shop where they placed an order for the first ever Orange PA, and just a few weeks later, the band got six 100-watt amps and sixteen cabs. The band took the backline for a spin around the UK, before taking them on a three month tour to the states.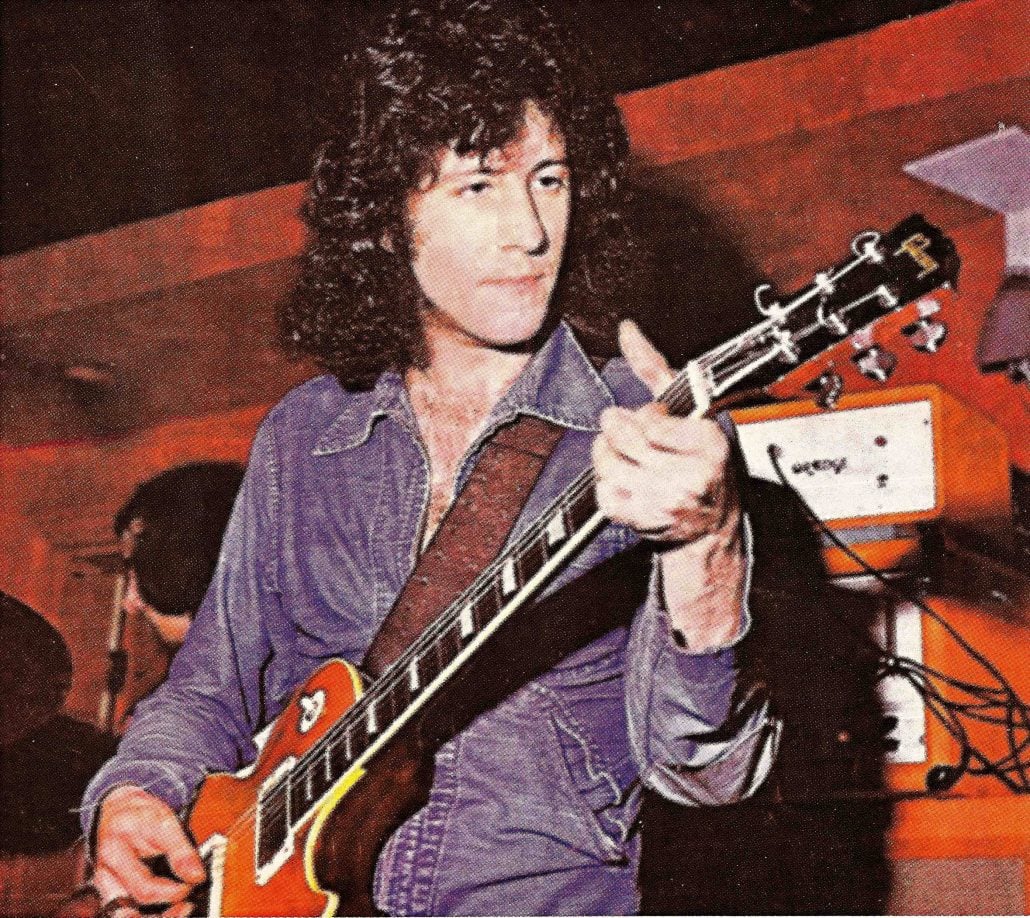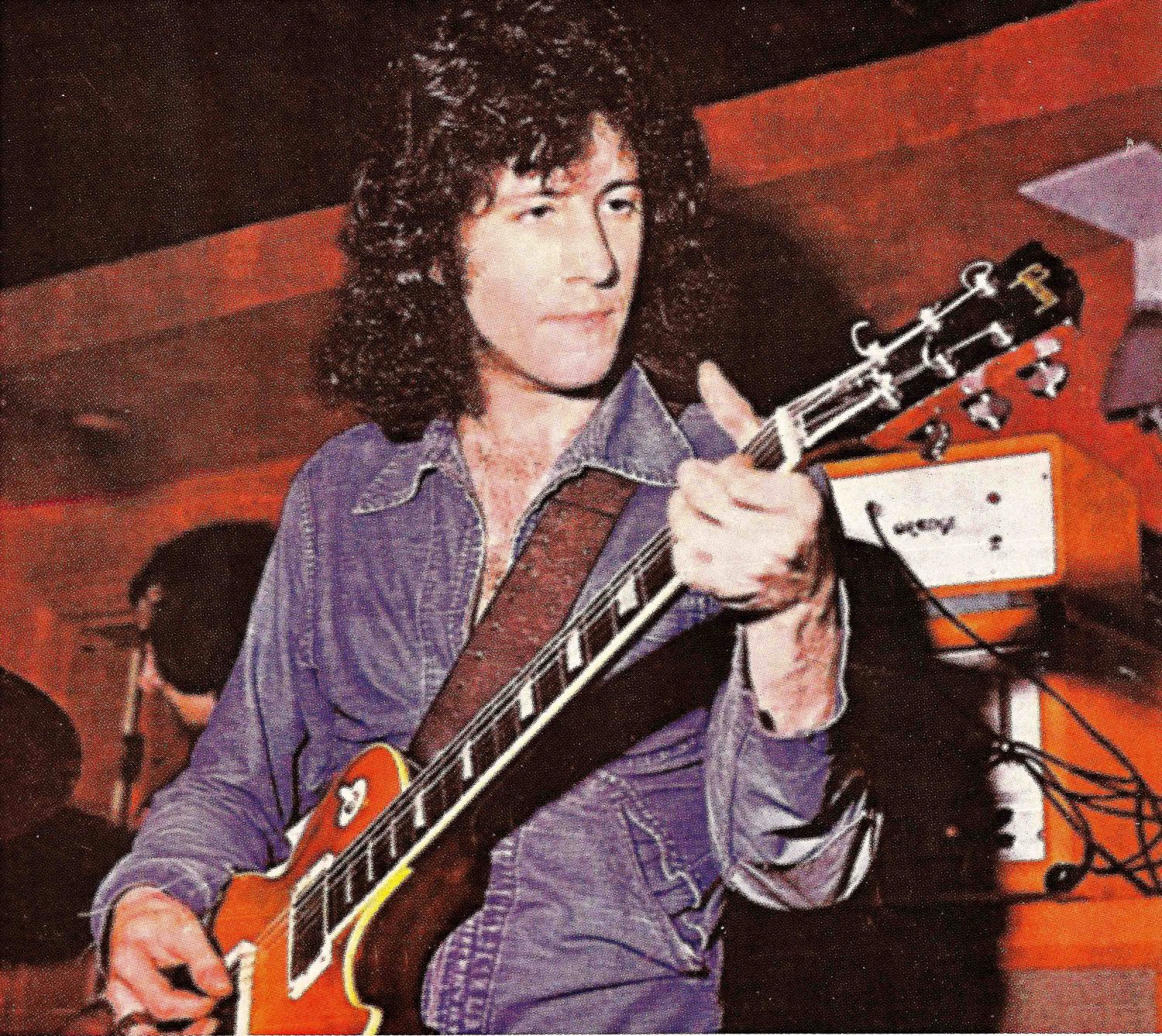 Over the past five decades the band has had several line up changes as well as musical changes, going from classic British blues to melodic pop rock and soft rock. The only constant thing in the band since the early days if the solid rhythm section consisting of bassist John McVie and drummer Mick Fleetwood. With this sort of history with the band, Orange was proud to welcome John McVie as an official endorsed artist in 2015.
Stevie Wonder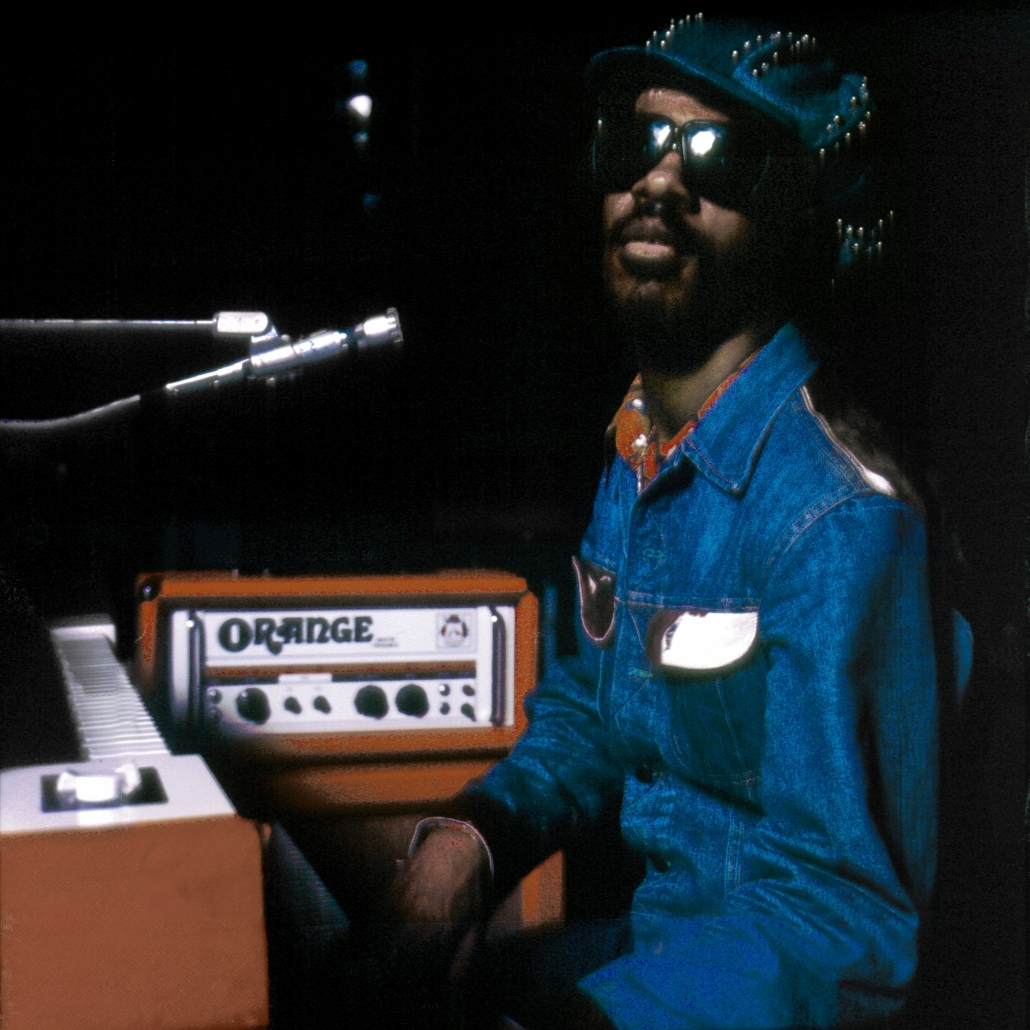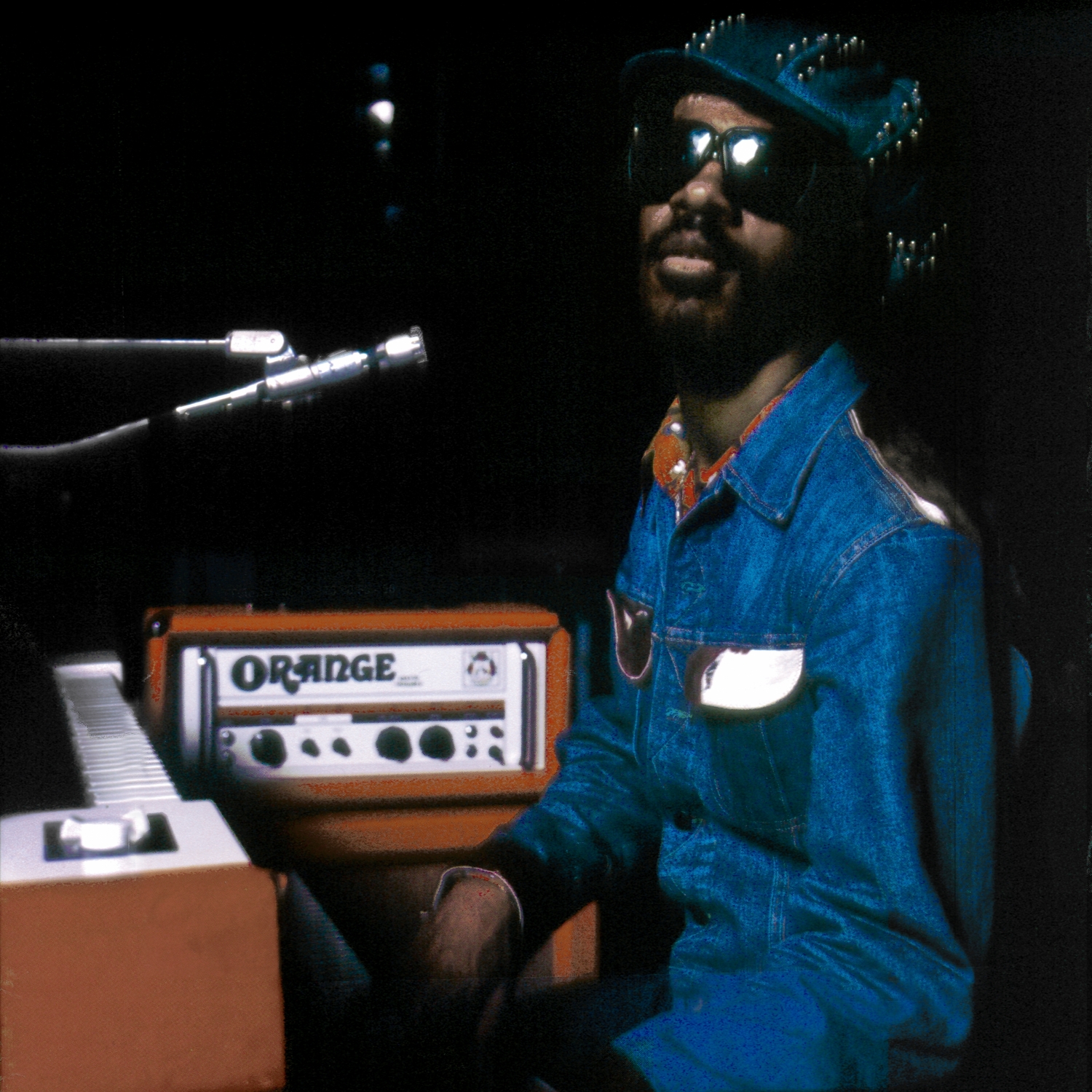 Stevie Wonder, one of the biggest names in funk and soul and another one of the earliest artists to use Orange. Stevie Wonders history with the company dates all the way back to 1969 when he used the then existing Orange Studios. He first used Orange Amps while recording Superstition for his 1972 album "Talking Book", and can be seen using them in a seven minute version of the song on Sesame Street in 1973.
The single hit number one on the Billboards and the album was certified Gold in Canada and the United states. Decades after the 70's funk and soul heyday, Stevie Wonder is still going strong and is an avid Orange user and ambassador to this day. He's also stopped by the Orange stall at the NAMM convention a couple of times to reminisce about the good old days with founder and CEO Cliff Cooper.

Wishbone Ash, Andy Powell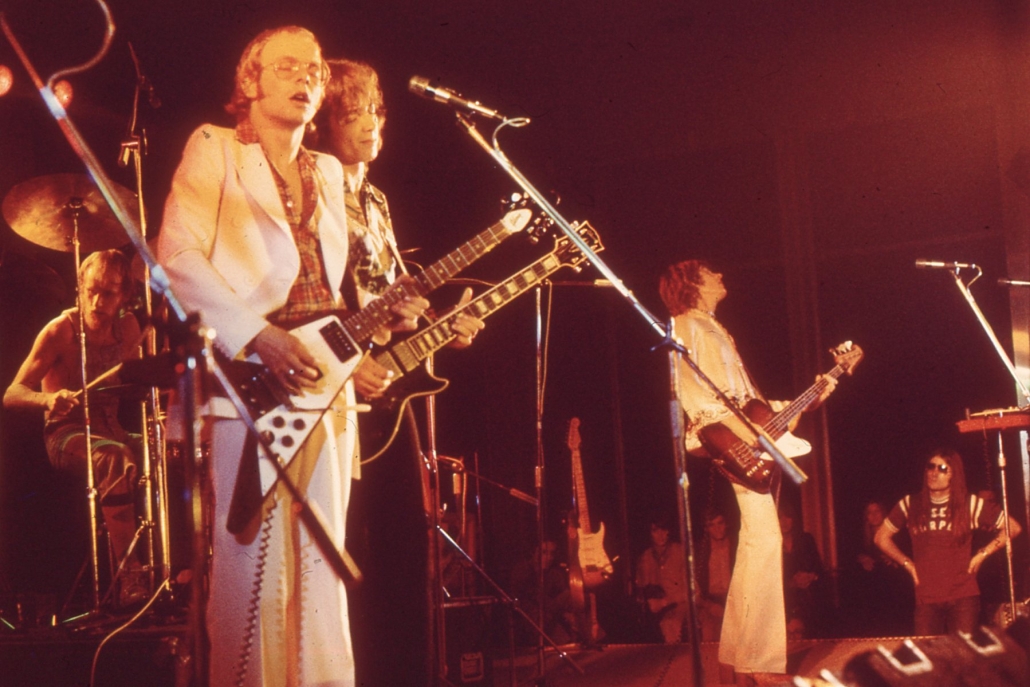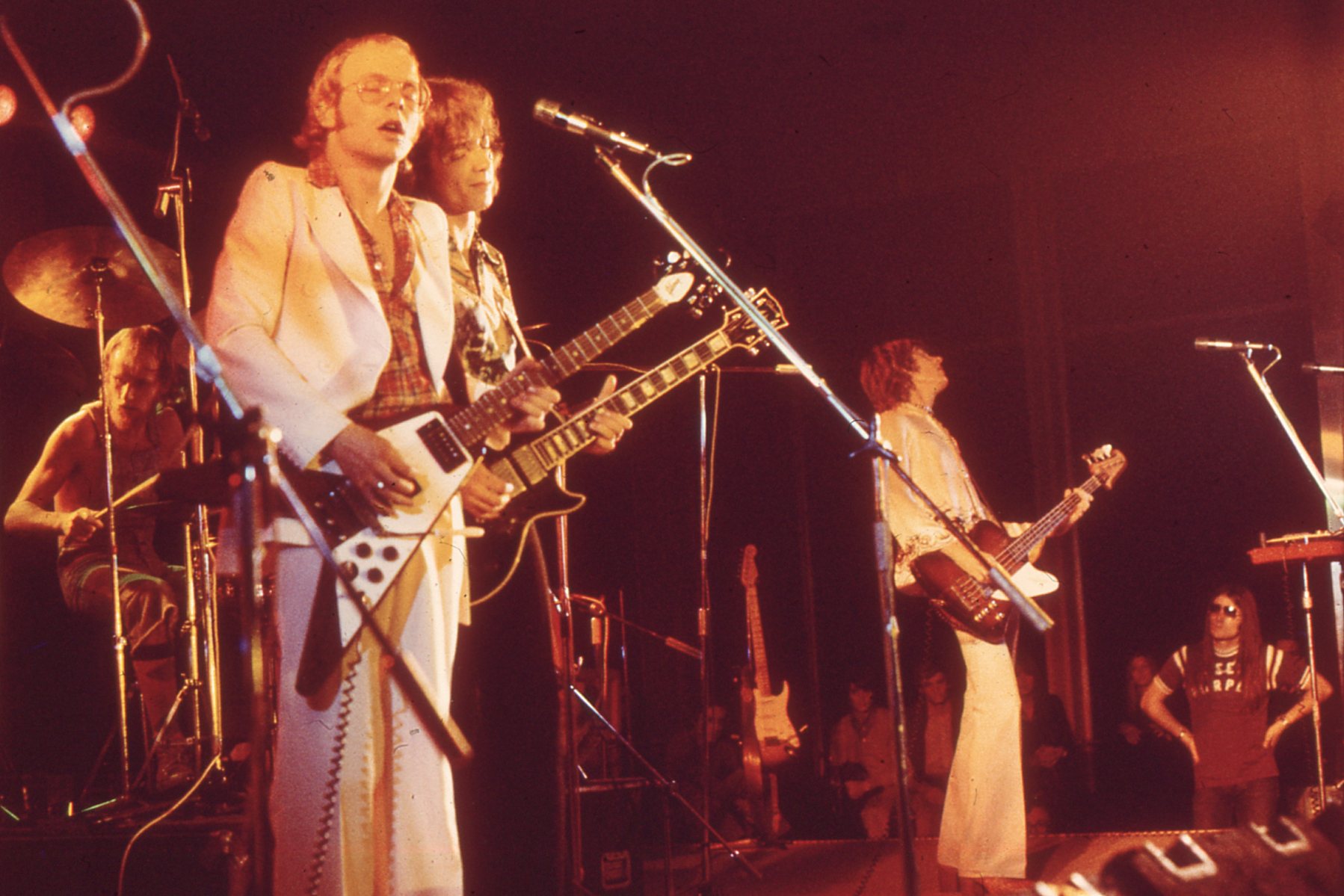 Rockerverb 100
PPC412
Orange Matamp
Another band that brought Orange to the states and opened American's eyes to it were Wishbone Ash, and who's history started with Orange in 1970 when guitarist Andy Powell stopped by the old Orange shop in Soho. He was then served by founder and CEO Cliff Cooper who sold him a Gibson Flying V which later became his trademark guitar, and one of the original Orange Matamp heads, which incredibly enough is still going strong this day today. Wishbone Ash are known for their two lead guitars and guitar harmonies which got Andy Powell and former bandmate Ted Turner voted two of the "Ten Most Important Guitarists in Rock History", and in 1972 described by Melody Maker as "the most interesting two guitar team since the days when Beck and Page graced The Yardbirds".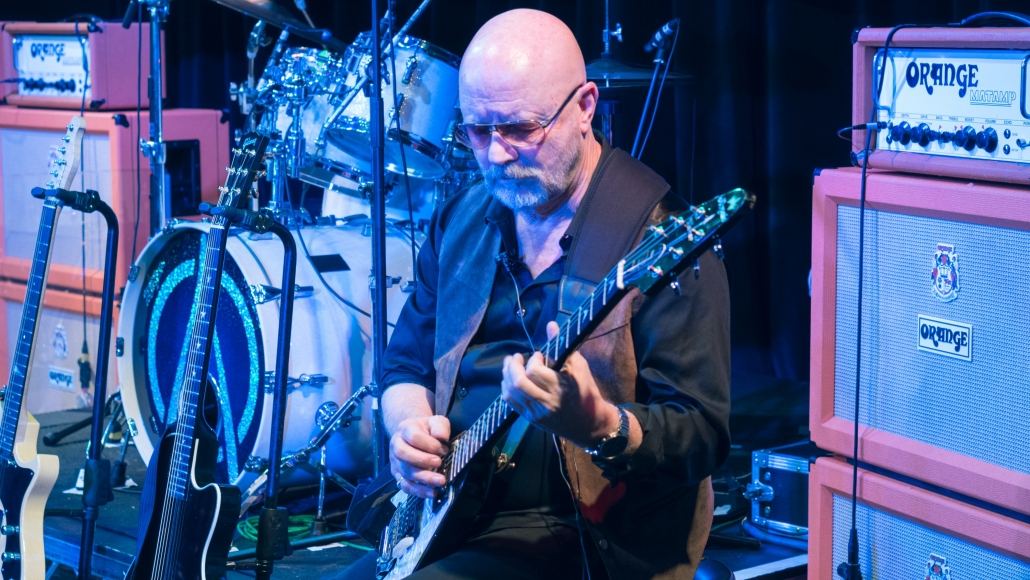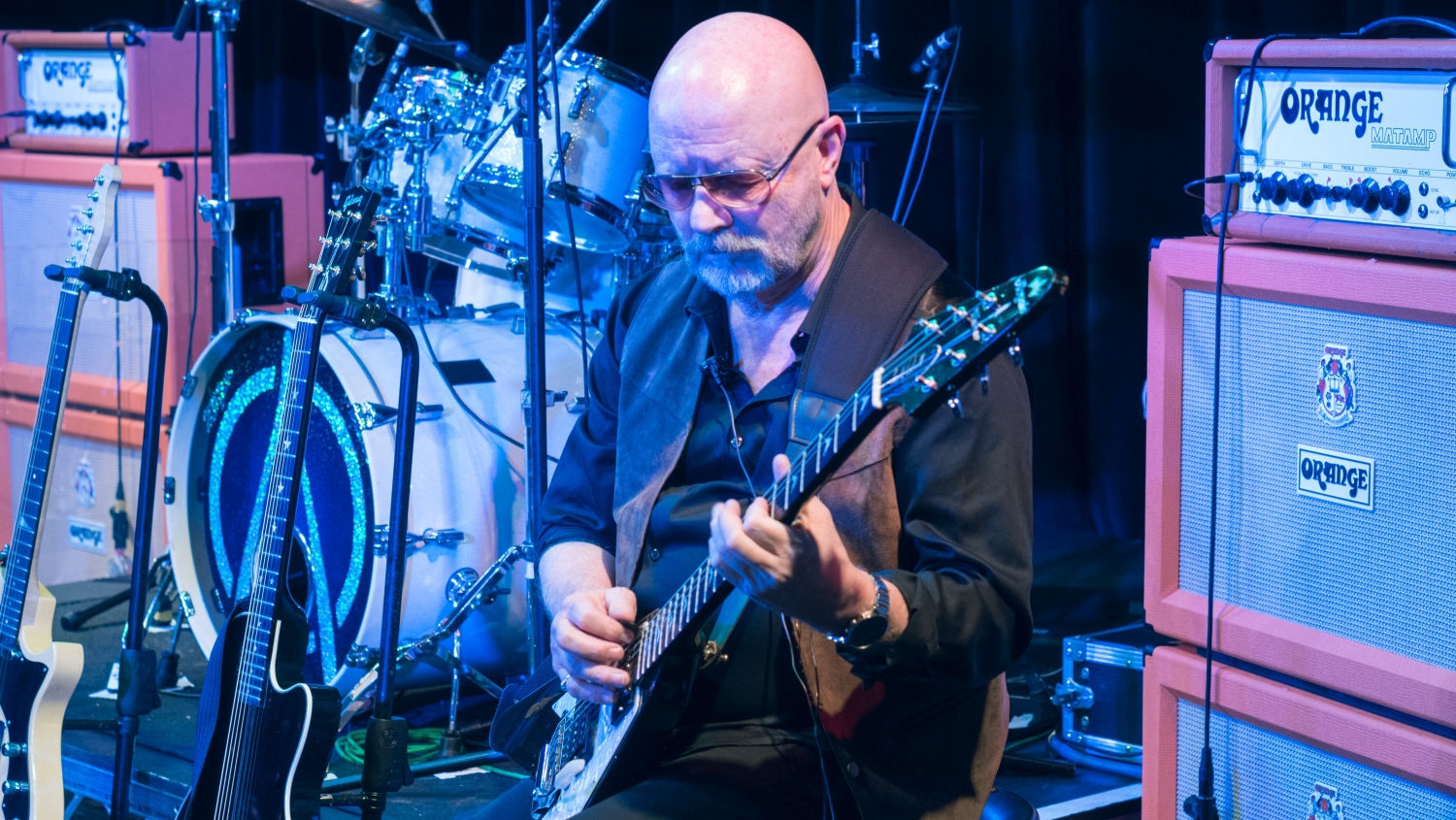 They have also been hugely influential on other guitarists, and inspired later bands such as Iron Maiden and Thin Lizzy.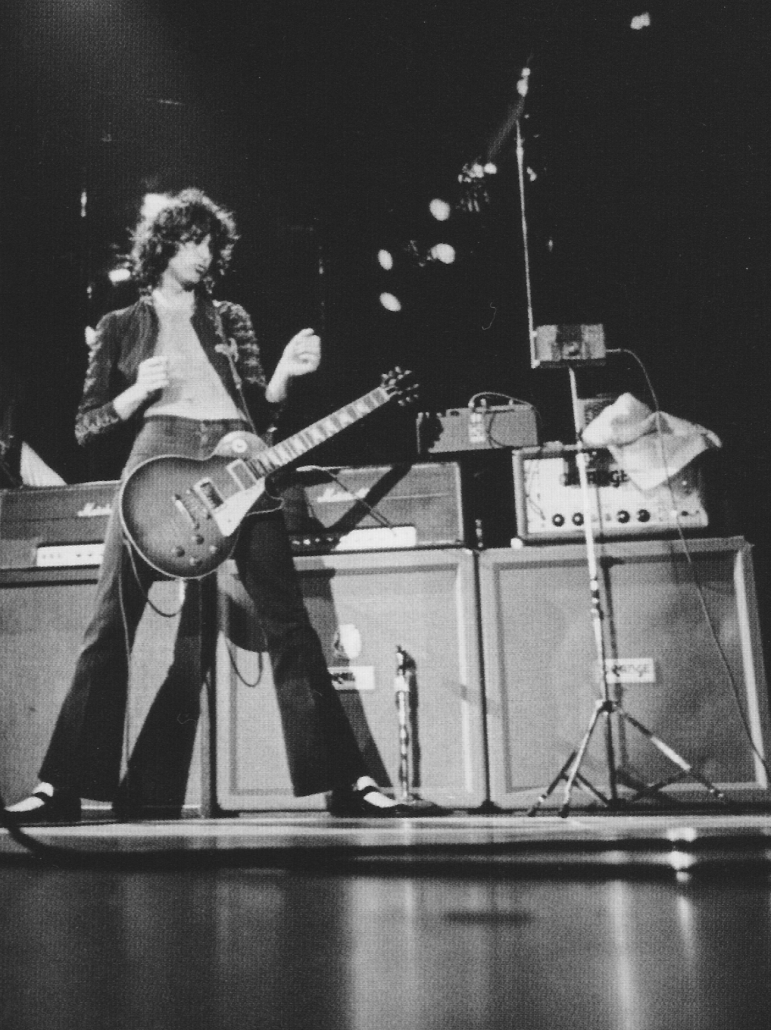 Custom Shop 50
AD30HTC
This one is pretty self explanatory, don't you think? We feel pretty confident when we say that Led Zeppelin was, and probably forever will be, the biggest rock band the world has ever seen. From "Whole Lotta Love" to "Black Dog", "Kashmir", and "Immigrant Song" to, well, "Rock 'n' Roll", Led Zeppelin produced jaw dropping, foot stomping mind blowing powerhouse rock 'n' roll songs with elements of blues, folk, fairytales and – hmm, lemon juice.. Fronted by Greek God-like Robert Plant and mysterious Jimmy Page in his silky dragon suits with the drummer of all drummers John Bonham behind the kit and multi-instrumentalist and bassist extraordinaire John Paul Jones on bass, well, other bands stood no chance. Led Zeppelin was a force to be reckoned with, heavier than their name itself, and we could not be prouder or more excited to have Jimmy Page as one of our artists. He first started using Orange in the 70s along with a few other amps and have been an avid user ever since. Some of you may have noticed he also used Orange for Led Zeppelin's 2007 Celebration Day? Yeah, pretty cool huh?
Oasis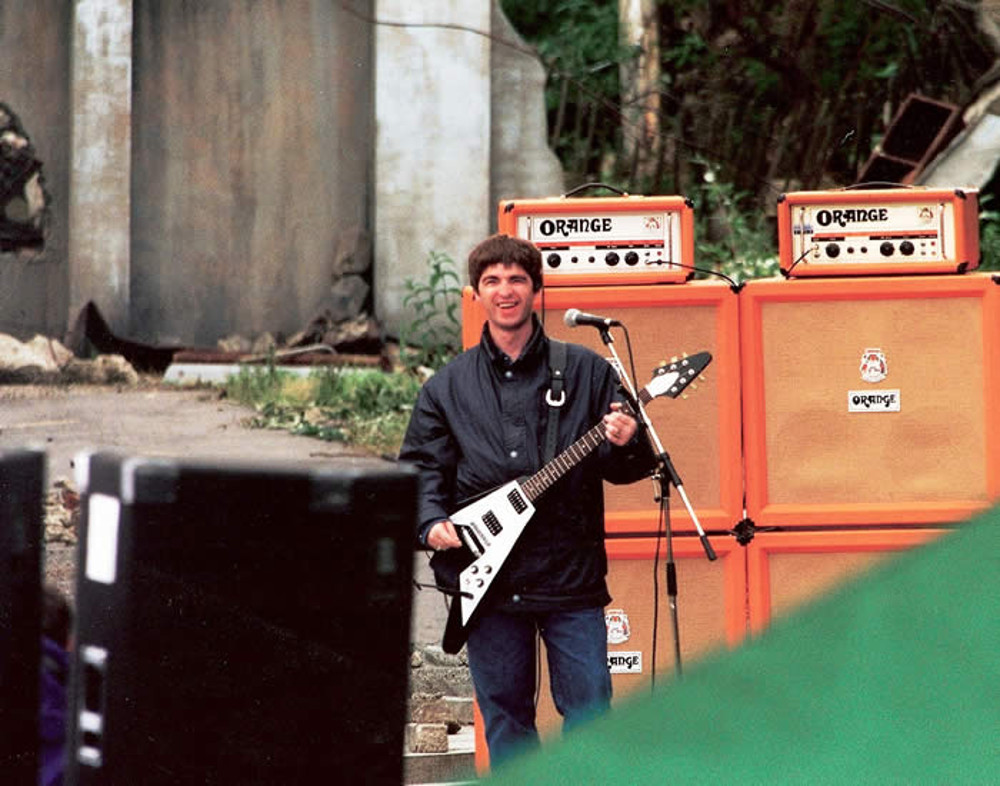 The 90s saw a few bands fight for the throne of the Britpop empire, but as far as commercial success goes, none exceeded Oasis, fronted by the Gallagher brothers who were featured as much in the media for their, uhm, 'disagreements' and wild lifestyle as for their music. Disputes and partying put aside, their second album, 1995's "(What's The Story) Morning Glory?" became one of the best selling albums of all time, with 22 million copies sold worldwide. These were pretty quiet times for Orange, but towards the late nineties the company was making it's way back to the top, and Noel Gallagher's decision to use Orange on their 1997 record 'Be Here Now' as well as on their accompanying world tour certainly fuelled the fire.
https://orangeamps.com/wp-content/uploads/2019/10/Jimmy-Page-crop.jpg
950
1295
Ella Stormark
https://orangeamps.com/wp-content/uploads/2018/04/Orange-Pics-logo-307px-279x103.png
Ella Stormark
2019-11-01 07:00:56
2019-10-30 21:00:30
Voice of Heritage