Cliff Cooper recalls the early years when his company changed the style of music retailing:
Orange enthusiasts worldwide will probably recognise the Orange World Tree logo. It was first used in 1969 on our record label and crest and then on the cover of our 1973 catalogue, and I think it is an image which still captures the spirit of the company.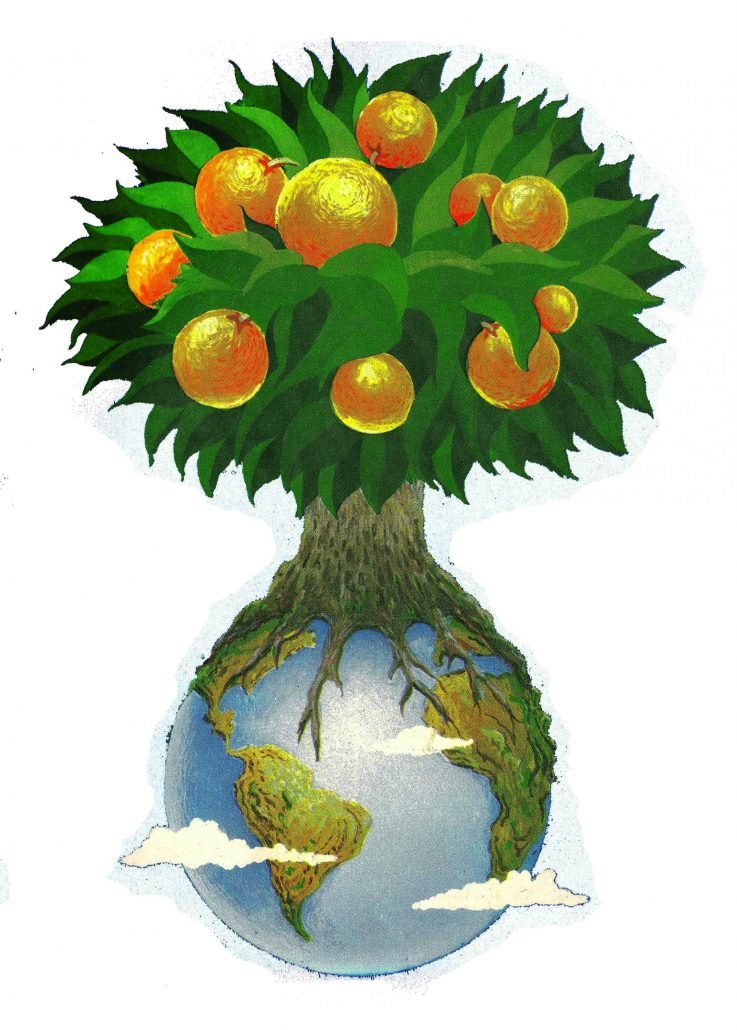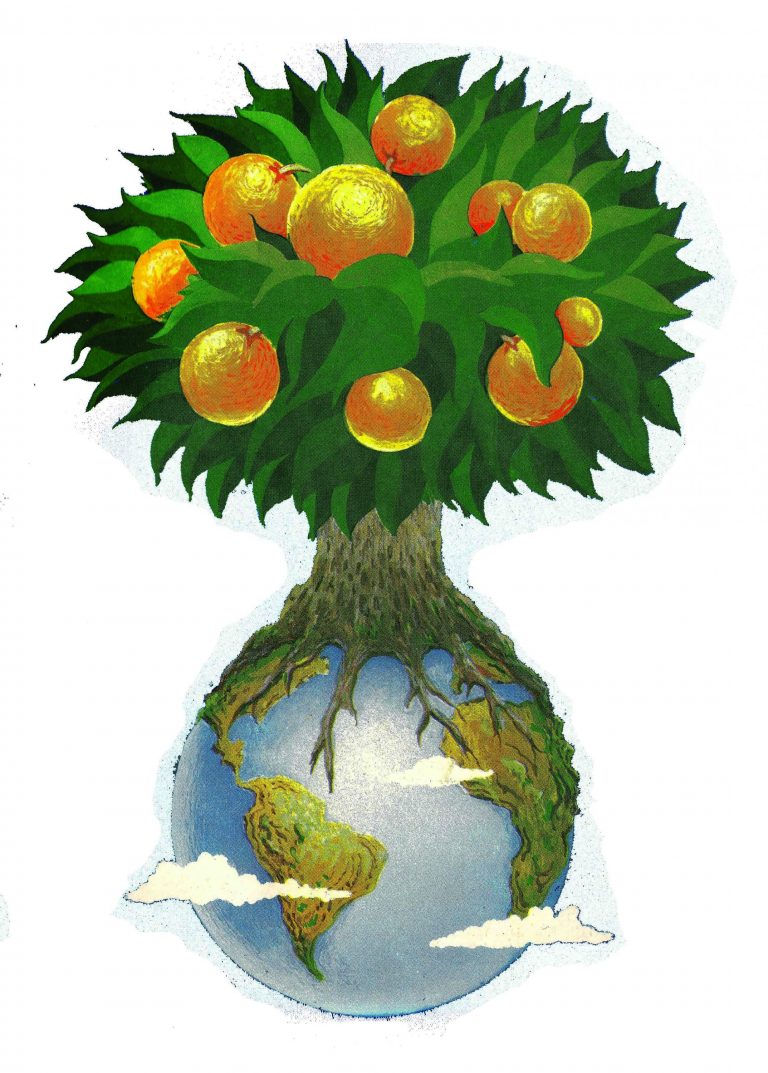 After leaving college, I studied electronics, passed my Radio, Television & Electronics Board exams and worked for Imhof's Radio & Television store in London's New Oxford Street. I worked in sales, as well as doing on-the-spot radio and television repairs. Little did I know in 1963 that five years later I would have my own shop only two hundred yards away from that store.
In 1964, tragedy struck our family when we lost my brother, Michael, who was just two years younger than me and died from Lymphosarcoma, aged only eighteen. I left Imhof's soon afterwards, and went to work for my dad's company, Cooper's Papers Ltd, which was a small business based in Walthamstow on the outskirts of London.
There, I designed and built the world's first vertical Cellophane slitting machine, which was five times faster than the machinery in use at the time. Looking back on my invention now, I wish I had known about patenting in those days.
However, I never stopped thinking about a career in music. I learnt to play the violin as a boy, and later learned to sing and play the bass guitar. In 1965, I formed a band with my brother Ken. Soon afterwards we signed to the legendary producer, Joe Meek, who gave us our name, The Millionaires. I shared the vocals with Ken, who played keyboards, and in 1966 we recorded a hit single that charted at Number 12 called 'Wishing Well' – which Joe Meek produced.
In the same year, I built and ran a small demo recording studio in Amity Road, Stratford, London. Complaints from neighbours about the noise inspired my second idea: this was the CTI Pixy portable guitar 'micro amplifier' with an earpiece instead of a loudspeaker. I made and marketed about one hundred of them myself. This was my first taste of manufacturing and selling musical equipment – and I loved it.
Early in the summer of 1968, an opportunity arose to rent a near-derelict shop in London's West End at number 3, New Compton Street. I wanted to convert it into a professional recording studio and went along to Greater London Council to be interviewed as a prospective tenant. I was seen by a kind gentleman called Mr A.M. Jones, who agreed that I could pay the rent in arrears. The rent he quoted was much lower than I had expected, although he did emphasise that because the shop was due for demolition, the lease would be renewable on a yearly basis.
So I now had my own premises – which for the time being, would have to double as my home – in New Compton Street, situated in what was known as "the music walk". This area stretched between Denmark Street and Shaftesbury Avenue where many of the important music retail shops were situated. As such, this was a highly desirable location for my new business, but it was also an area where vice and corruption was right on my doorstep. This was Soho, after all, and it was all rather new to me. But learning to survive in such a cut-throat part of London definitely gave me a fighter's mentality. This mentality would come in very useful, and it's no exaggeration to say that from then on in those early days nearly everything was a fight.
At first, I tried to make the basement recording studio into a going concern, and when this didn't happen I was forced to open the empty shop upstairs and sell my own band equipment to pay wages. For a brief while, I actually found myself washing cars to help raise cash.
The psychedelic era had arrived and world-famous British bands such as The Beatles, Rolling Stones, Pink Floyd and Led Zeppelin were all going in for bold and experimental sounds and visuals. None of the other music shops really catered for these bands and this new style. I wanted the Orange Shop to be different and not like many of the old established shops who worked together to keep prices high. I chose a bright and energetic colour as a brand name: Orange has always been my favourite colour and as it is also a fruit, here was a brand name that crossed international language barriers.
As none of the main distributors would supply us with their amplifiers, I decided to make my own. Thankfully, the Orange Shop was successful and provided the income to launch our own company, Orange Amplification. As the money rolled in, we upgraded the Orange Studio. Stars like Robin Gibb, Brian Wilson, Stevie Wonder and many more famous artists began booking sessions there. Next came Orange Hire, which raised our profile, especially at outdoor festivals.
I then signed a very talented artist, John Miles – famous for his 1976 worldwide hit 'Music [was my first love]' – and created Orange Management.
After this came Orange Records, Orange Publishing and the Orange Artist Booking Agency. Whilst I didn't realise this at the time, it was a textbook case of horizontal integration, and as Orange expanded I gained invaluable insight into every facet of the music business.
By the time the Orange Shop was forced to close in 1978, the Orange brand was already well established and recognised worldwide.
https://orangeamps.com/wp-content/uploads/2018/03/Cliff_montage_flat.jpg
3000
2061
Charlie
https://orangeamps.com/wp-content/uploads/2018/04/Orange-Pics-logo-307px-279x103.png
Charlie
2018-03-01 14:19:47
2019-08-19 10:14:44
The Man Behind the Brand