Yo, its Tyler from Tyler Bryant and the Shakedown and I play Orange Amps.
So I heard the music of Elvis Presley when i was in first grade and that was that pivotal moment where I became obsessed with music. When I was eleven I went into a guitar shop and I heard this guy called Roosevelt Twitty playing and he asked me if I liked the blues and I said "what's the blues?". He said; "it's what I'm playing" and I said; "well then I love the blues!" I ran into him again and again, long story short, I put a dirtbike that I had on layaway and got an electric guitar and it's been downhill ever since!
Blues lead me to guys like Johnny Winter and Jimi Hendrix, which lead me to the Black Crowes and Tom Petty and the Heartbreakers. So the blues led me to Rock n Roll which inspired me to get out of high school when I was seventeen and move to Nashville. There I started focusing on songwriting and forming a band, and I ended up with a band called the Shakedown. That's kind of how it all played out.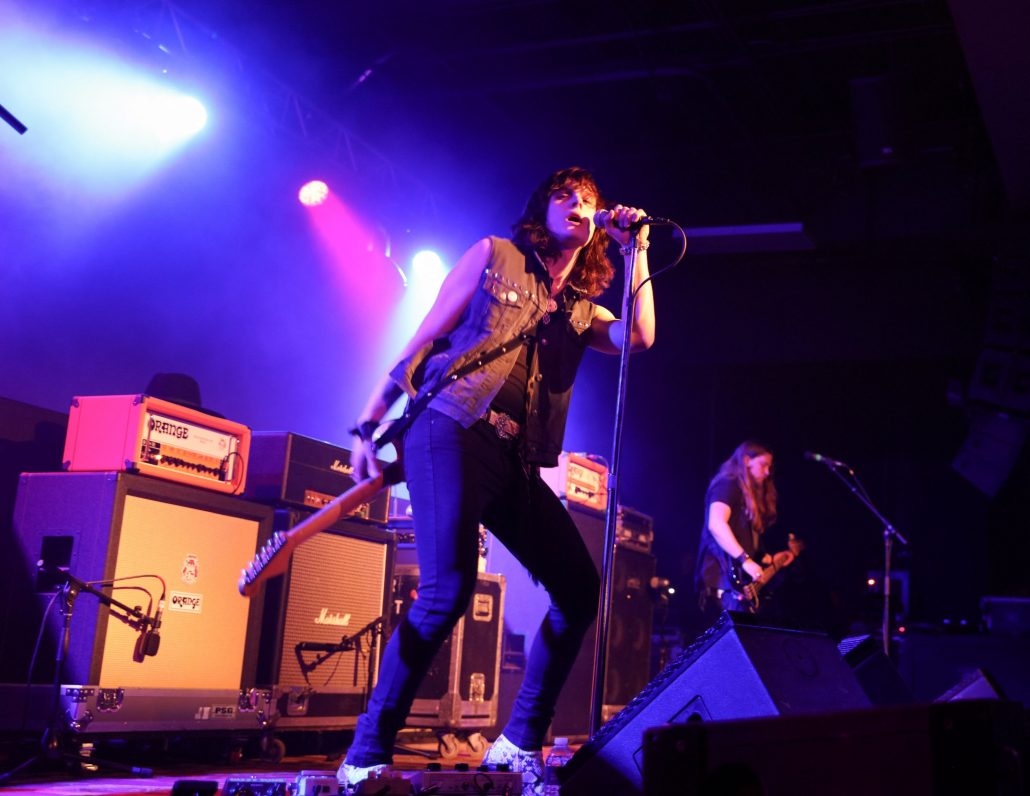 I was actually riding around Nashville, with Graham Whitford who is also in the Shakedown and he said i'm going to stop into the Orange amps office and try some amps. So I said I will go with you and plugged into a Rockerverb. I wanted something I could get a lot of sustain out of and I tried the Rockerverb and got one, I loved it so much. I just use one channel on the Rockerverb, the clean channel and I drive it hard and I use the attenuator to set the volume and its as simple as that. I just love how much sustain I can get out of that amp. I just happened to rolling around with Graham in Nashville and played one and here we are.
So I always want an amp that has a good clean channel but also sounds big, if I don't have a pedal on. But I don't want an amp that is so distorted that I can't have some control at my pedal board. So it's this fine balance of an amp that's big and full and that's almost on the edge of being crunchy but still clean and precise. I like to hear, it's hard to explain, I want the amp to sound glassy, like I want to hear the tubes and feel that play between the guitar and the amp.
https://orangeamps.com/wp-content/uploads/2018/09/Youtube-Thumbnails-Tyler-Bryant-the-Shakedown-Tyler-Bryant-no-logo-1.jpg
1724
2584
Daniel
https://orangeamps.com/wp-content/uploads/2018/04/Orange-Pics-logo-307px.png
Daniel
2018-09-04 13:22:10
2018-12-14 13:05:05
Interview: Tyler Bryant from Tyler Bryant and the Shakedown.