CUSTOM WOUND SPLIT COIL PICKUPS | EBONY FRETBOARD | GIGBAG INCLUDED
AN INSTANT CLASSIC FOR BASSISTS PURSUING AUTHENTIC RETRO TONE
The O Bass is the brainchild of Orange Technical Director and lead designer Adrian Emsley, whose inspiration came from his self-confessed love of vintage gear. Having spent a lifetime modifying all manner of bass guitars, the O Bass brings together all of his know-how in a unique and truly charismatic instrument.
Aside from its impeccably sleek lines and shapely aesthetics, the O Bass delivers the goods where it really matters. Plugging in reveals a sound with buckets of personality – familiar, yet somehow all of its own. A custom-wound split–coil pickup bears a very distinctive sonic mojo, with a well-balanced bass response and a bold and defined mid-range. Players with a softer touch will immediately find themselves in Motown territory, with earthy overtones in abundance. Dig in a little more aggressively and the O Bass responds with an infectious harmonic grind that harks back to the birth of rock 'n' roll. As Emsley puts it, "It growls like a policeman's dog!"
The O Bass first made an appearance in an early form as a demonstrator piece at the 2014 winter NAMM show, hidden from public view in the Orange booth. However, having been leaked on a number of videos on the internet, we were inundated with requests to put it into production.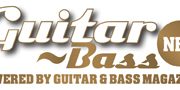 Anybody after a P-type-bass without taking out a second mortgage should really check out this offering from Orange. Read the review.
Specifications...

| Finish Options: | Tear Drop Sunburst | Off-Black | Orange |
| --- | --- |
| Construction: | 4 string fretted single cutaway| Bolt on |
| Body: | Okoumé (Aucoumea klaineana)|Tilia Basswood Veneer | A.B.S. Binding on Tear Drop Sunburst & Off-Black versions |
| Neck: | Maple |Dual Action Truss Rod | Ebony Fretboard |A.B.S. Binding & Headstock Overlay |
| Electronics: | 1 x custom wound split-coil humbucker | Master Tone & Master Volume |
| Hardware: | Nickle top-loading 4 saddle bridge & open gear tuners |
| Included Extras: | Padded Orange Gigbag with printed Orange Crest | Alternative 3 Ply scratch plate (Tear Drop Sunburst/Off-Black finishes – Tortoise Shell | Orange finish – Black) |
| Scale Length | 864mm |
| Radius | R400 fingerboard |
| Width at Top Nut | 43*6mm nut |
| Strings | 045-.105 |
| Weight (guitar only) | 3.4KG / 7.5lb |
https://orangeamps.com/wp-content/uploads/2022/08/Orange-O-Bass-Sunburst-1.png
4188
4188
Charlie
https://orangeamps.com/wp-content/uploads/2018/04/Orange-Pics-logo-307px-279x103.png
Charlie
2022-08-12 01:19:07
2022-08-12 09:58:10
O Bass 2015-2021
FROM BEDROOM TO HEADROOM | TWIN CHANNEL | APPROVED BY BRENT HINDS
A TRUE CHANNEL SWITCHING TERROR
With an individual voice and character the Brent Hinds Terror is its own beast. Designed in collaboration with Mastodon's Brent Hinds, the amp features two channels and a new gain structure that makes it a completely unique Terror.
The single control on the natural channel has been redesigned with more bottom end but retains the finely balanced and highly playable character of the Rocker series. The dirty channel has a different 3 stage gain structure. It's brighter at lower gain levels and fattens up the more you dial the gain in. The new gain structure also means that the gain comes in more quickly.
Power switching options of 15, 7, 1 and 0.5 Watts make it perfect for bedroom, studio, and stage. Using the beefy Terror transformers, the Brent Hinds Terror is able to take full advantage of the EL84 output section, giving players the ability to create warm valve compression and saturation at neighbour friendly volume.
BRENT HINDS "TATTOO" STYLING
The Brent Hinds Terror not only carries Brent's signature it also bears his facial tattoo. The tribal imagery adorns the front of the chassis and we continue that theme on the settings markers. This amp carries Brent's uniqueness stylistically as well as tonally.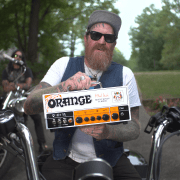 "I'm honored and proud of how great this amp sounds! It's a representation of my dream tone!"
Click on the dials to Listen
Compare the different GAIN structures of the ROCKER 15 TERROR and BRENT HINDS TERROR
Brent Hinds Terror – Dirty Channel
Click to listen (All other controls are set at neutral)
Brent Hinds Terror – Clean Channel
Click to listen (All other controls are set at neutral)
Rocker 15 Terror – Dirty Channel
Click to listen (All other controls are set at neutral)
Rocker 15 Terror – Clean Channel
Click to listen (All other controls are set at neutral)
Features:
TWIN CHANNEL, VALVE BUFFERED EFFECTS LOOP, HALF POWER MODE & 'HEADROOM/BEDROOM' ATTENUATOR SWITCH.
Controls (Right to Left):
NATURAL CHANNEL: VOLUME | DIRTY CHANNEL: GAIN, BASS, MIDDLE, TREBLE, VOLUME| CHANNEL SELECTOR, HALF/STBY/FULL POWER SELECTOR| POWER SWITCH
Valves
PREAMP: 3 X ECC83 (12AX7), 1 X ECC81 (12AT7)
POWER AMP: 2 X EL84
Output Power:
0.5, 1, 7 OR 15 WATTS (SWITCHABLE)
Effects Loop:
YES (VALVE BUFFERED)
Unboxed Dimensions (W x H x D):
35.6 X 17.7 X 15CM (14.01 X 6.96 X 5.9″)
Boxed Dimensions (W x H x D)
43.9 x 25.3 x 23.9cm (17.28 x 9.96 x 9.40″)
Unboxed Weight:
6.4KG (14.10LBS)

One of the most gnarly amps Orange has ever made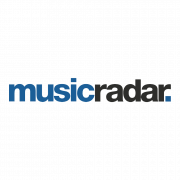 That's got a lot of meat to it!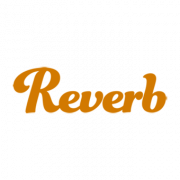 Super versatile, totally transportable.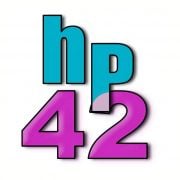 This amp offers a lot in a small package and puts a bit of a spin on the classic orange tone!

If you can't afford a motorcycle, BUY THIS AMP INSTEAD!!!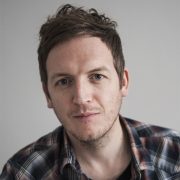 Chris Vinnicombe demos the Brent Hinds Terror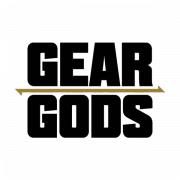 It's easily my favorite of all the Orange amps I've played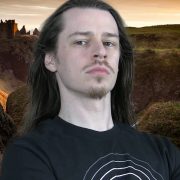 If you've been longing for some grinding, fizzy, Mastodon tones, this is well worth a try.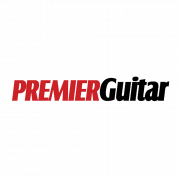 Rich high-gain sounds. Beautiful clean tones. Portable and affordable.
https://orangeamps.com/wp-content/uploads/2017/08/Brent-Hinds-Terror-1.png
3000
3000
Charlie
https://orangeamps.com/wp-content/uploads/2018/04/Orange-Pics-logo-307px-279x103.png
Charlie
2017-08-16 17:27:27
2019-12-04 10:52:20
Brent Hinds Terror
REDEFINING STANDARDS IN LIVE ACOUSTIC SOUND
Orange Acoustic Pre TC
The Orange Acoustic Pre TC is the world's first stereo valve acoustic preamp/active DI, offering supreme clarity and unrivalled performance for uncompromising performers. Engineered for both stage and studio use this valve design affords acoustic players the same warmth, natural compression and rich harmonics previously only available to electric guitarists and hi-fi audiophiles.
Channel A is a unique ECC83/12AX7 valve channel for active and passive instruments. The valve circuitry operates in a totally different way to most electric guitar amplifiers and has been designed to amplify a much wider frequency range in order to capture every subtle nuance of acoustic instruments. The tonal effect of the valve can be fine-tuned with the preamp's 'Heat' control which adds gain in the upper mid range and above, whilst also adding subtle compression. This can be used to revoice this channel depending on the playing style. Backing off the Heat offers a warmer attack for flatpickers, whilst turning it up adds more presence and sparkle for fingerstyle.
The analogue solid state Channel B has a different, slightly softer character with outstanding clarity. This channel has inputs for either a microphone or an instrument, and features switchable 48V phantom power. Both channels can be used independently or blended together – perfect for the modern player who combines multiple sound sources.
Each channel has a three-band EQ with a semi-parametric mid control, plus switches to correct feedback issues on stage and phasing problems between dual-source pickups. The tone shaping options have been voiced to perfectly control the natural body and 'air' of acoustic instruments, whilst the onboard stereo reverb adds stunning ambience if desired.
On the rear, the preamp features flexible routing options, including independent effects loops and balanced DI outputs for each channel. Handmade in the UK the Orange Acoustic Pre TC has already been a hit with major artists. Prototypes have already gone straight into the touring rigs of Stevie Wonder for use with his Harpejji and fingerstyle jazz guitarist Martin Taylor MBE.
"I feel very honoured to have been a part of the creation of this amazing preamp – I love the warmth and dynamic range. This preamp inspires me to create music"
Dr Martin Taylor
Features and Functions
Channel A
Gain:  Input level to Channel A
Heat: Varies valve gain in upper frequencies adding harmonics and compression
Bass: Low shelf +/-12 dB below 680 hZ
Treble: High shelf +15 dB Above 680 hZ
Mid: +/-18dB @ frequency selected by Freq control
Freq: Selects centre frequency for Mid control (180Hz – 1.8kHz)
Channel B
Gain: Input level to Channel B
Bass: Low shelf +/-12 dB below 680 hZ
Treble: High shelf +15 dB Above 680 hZ
Mid: +/-18dB @ frequency selected by Freq control
Freq: Selects centre frequency for Mid control (180Hz – 1.8kHz)
Master
Reverb: Controls the level of the on-board digital reverb
Line Volume: Controls the output level of the unbalanced mono line output
Main Volume: Controls the output level of the balanced XLR outputs
Switches
+48V On: Activates 48V phantom power on Channel B's XLR input
Phase Inv A: Inverts the phase of Channel A
Phase Inv B: Inverts the phase of Channel B
Mute: Mutes both channels at the FX Loop send (Reverb/Delay tails and loop pedals will still be audible)
Gnd Lift A: Lifts the ground of Channel A's XLR output
Gnd Lift B: Lifts the ground of Channel B's XLR output XLR
Connections
Input A: 1/4″ Jack input to Channel A
Input B: 1/4″ Jack and XLR inputs to Channel B (not to be used simultaneously)
Mute Footswitch: Allows the mute function to be controlled by a latching footswitch (such as the FS-1)
FX Loop Send A: Connects Channel A to the input of an effects unit. The Send can also be used as an unbalanced output for Channel A (post-EQ, pre-Reverb).
FX Loop Return A: Connects the output of an effects unit to Channel A output
FX Loop Send B: Connects Channel B to the input of an effects unit. The Send can also be used as an unbalanced output for Channel B (post-EQ, pre-Reverb).
FX Loop Return B: Connects the output of an effects unit to Channel B output
Line Output: Mixes both channels for a mono unbalanced 1/4″ output Jack
Main Output A: Individual balanced XLR output for Channel A
Main Output B: Individual balanced XLR output for Channel B
12V DC 2.1mm DC socket for connecting the supplied 12VDC centre negative power supply
| Channel A Input Impedance | 2.2 MOhms |
| --- | --- |
| Channel B XLR Input Impedance | Minimum 6 KOhms |
| Channel B Jack Input Impedance | 2.2 MOhms |
| FX Send Level | -10dBu |
| FX Send Impedance | Sub 150 Ohms |
| FX Return Level | -10dBu |
| FX Return Impedance | 10 KOhms |
| Line Output Level | -10dBu |
| Line Output Impedance | Sub 150 Ohms |
| Main Output Level | +4dBu |
| Main Output Impedance | Sub 60 Ohms |
| Dimensions | 29x15x9cm (11.41 x 5.90 x 3.54″) |
| Weight | 2.5Kg (5.51lbs) |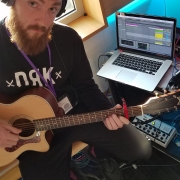 With the Acoustic Pre I can turn up for radio sessions knowing I have easy control over my guitars without a ton of gear. It's a really versatile tool in the Clean Bandit studio.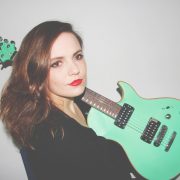 For a first acoustic product, Orange have pretty much nailed it!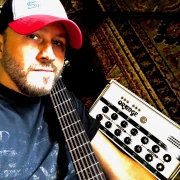 I was very excited to try the Orange acoustic pre-twin channel because it
is so hard to get a warm rich acoustic sound live through a DI. I've never
been happy with the way my acoustic sounds to me onstage until now. It adds
depth, character and all of the good things that I want to hear when I pick
up my acoustic guitar to play. And there are a few different ways to set
this thing up that are brilliant! I love having options!!!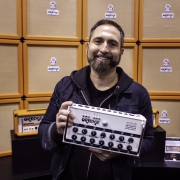 "Orange has once again revolutionized the capabilities of giving you the best from your guitar that's possible. Now entering the acoustic guitar world, The Twin Channel Acoustic Pre is the most amazing acoustic preamp I've ever used. It's versatility brings out the perfect balance of enhancement and playability in your sound"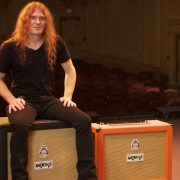 "The Orange Acoustic Pre is an invaluable element to my sound,from the smallest clubs to the largest theaters I can depend on it to deliver a flawless performance every night. The vast tonal possibilities, transparent signal boosting and superior dynamics of the Acoustic Pre are unparalleled in allowing the slightest nuances of my acoustic performances to be captured effortlessly both live and in the studio."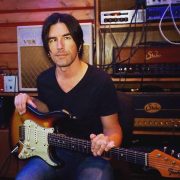 This is an awesome unit that you can use in a whole bunch of ways. Essentially, it gives you total control over the tone of your acoustic guitar.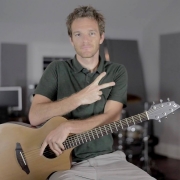 I feel I have really enhanced my acoustic sound with this.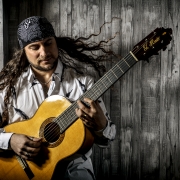 "The Acoustic Pre combines quality, depth and beauty of sound. Channel A enhanced with a valve has a warm, powerful and natural character. Channel B is a solid state and has an immense clarity. It is the perfect device for any live and/or studio situations. It makes my flamenco guitar sound huge!! I will be using the Acoustic Pre on the World of Hans Zimmer autumn Tour 2019 live.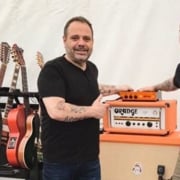 I think the Acoustic Pre is great. Really helps with the tone of flat piezos. Lot of range and flexibility… I love it.
https://orangeamps.com/wp-content/uploads/2018/01/Orange-Acoustic-Pre-8-1.png
3000
3000
Neil Mitchell
https://orangeamps.com/wp-content/uploads/2018/04/Orange-Pics-logo-307px-279x103.png
Neil Mitchell
2017-01-06 15:07:04
2020-12-03 14:55:43
Acoustic Pre TC
Overview:
Limited edition half stack: all-valve, hardwired Tiny Terror amplifier head & matching 2×10″ speaker cabinet
Amplifier Details:
Output: 7 or 15W (Switchable) |Valves: 2 × ECC83/12AX7 & 2 × EL84 |Speaker Outputs: 1 × 8/16 Ohm or 2 × 16 Ohm | Polished stainless steel chassis
Speaker Cabinet Details:
Open back design |80 Watts RMS | 2 × 10″ Celestion G10 Alnico Gold speakers | 18mm birch plywood construction | Woven paper grille cloth |British racing green vinyl |Impedance: 16 Ohms
Unboxed Dimensions (W x H x D):
Head: 30.3 × 19 × 15.3cm (11.93 × 7.48 × 6.02")

Cabinet: 55 × 45 × 29cm (21.65 × 17.72 × 11.42)

Unboxed Weight:
Head: 5.45kg (12.02 lb)

Cabinet: 18.3kg (40.34 lb)
https://orangeamps.com/wp-content/uploads/2015/12/Tiny-Terror-10th-Anniversary-1a-Preview-1.png
820
820
Charlie
https://orangeamps.com/wp-content/uploads/2018/04/Orange-Pics-logo-307px-279x103.png
Charlie
2015-12-24 13:13:47
2020-07-08 10:22:56
Tiny Terror – 10th Anniversary Edition
ALL ANALOGUE | CLASS AB | PROPRIETARY CLASS A COMPRESSION
Amplifiers for the most discerning bassists
The 4 Stroke Series is our offering to the demanding modern bass player – everything you need, and nothing you don't. Featuring all-analogue circuitry throughout, the 4 Stroke 300 & 500 speak with genuine authority, delivering powerful tones with a natural and rounded emphasis that leaves Class D amps in their wake. The Class AB 4 Stroke stays crystal clean and expressive all the way up, without ever becoming sterile or fatiguing.
The centrepiece of these amps is the uncompromising tone stack which allows for an unparalleled level of control over the EQ without the fussiness that plagues so many. The active four-band parametric EQ covers an enormous range and opens up limitless possibilities. Whether you need to sculpt your signature sound, bring out the character of your instrument or combat troublesome acoustic environments, the 4 Stroke deals with all comers in an instant. For the finishing touch, our proprietary Class A compression circuit tracks seamlessly, adding further punch and fatness. On the rear, you'll find the usual essentials: two parallel speaker outputs (min. total load 4 Ohms), plus balanced and line level outputs. Available in 300W and 500W configurations, the 4 Stroke Series is the perfect tool for the contemporary bassist – powerful, usable, musical.
All Analogue Design
Trusting our ears and moving away from Class D technology altogether, the 4 Stroke is 100% analogue throughout. At the point of entry, the 4 Stroke features a new all-discrete Class A input buffer circuit. This contributes to crystal clear note definition and a highly detailed response, accurately reproducing even the most subtle nuances under your fingers. The Class AB output section (available in either 300 or 500 Watts) ensures these amps stay composed and assertive, whatever the venue. This design also means the 4 Stroke can also be used without a speaker load, perfect for direct recording in the studio.
Active Four-Band Parametric EQ
The Four-Band Parametric EQ gives you complete control over your sound. Featuring four independent frequency controls, each with up to 18dB of cut or boost, the 4 Stroke's Q curves have been engineered to achieve the perfect balance between precision and usability. Below are some examples of the sounds you can achieve.
Rock Grit Sounds
To give you that real old school punk/rock bass tone, boosting the frequencies is the way to go, cutting the low mid frequency around 220Hz also helps the other frequencies to jump out. 3000Hz frequency being boosted to near full will give a crunchy tone.


Smooth Sounds
Getting a smooth bass sound is simple with the 4 stroke, as seen below boosting the treble and cutting the lower and upper mids will give you a perfect rounded bass tone.


Parametric bands:
Bass: 40 – 400Hz
Low Mid: 80 – 800Hz
High Mid: 250 – 2.5kHz
Treble: 550 – 5.5kHz
(Crossover between bands allows for even more cut/boost when required)
Footswitchable Class A Compression
Rather than a common hard limiter, the 4 Stroke's Class A compressor design maintains the transients of the input signal for a dynamic playing response. The carefully developed sidechain has a fattening effect on the core tone at lower compression settings, whilst increasing the amount of compression adds a springy character to the attack, great for heavy thumb work. With just a simple level control (much like many classic studio units), the compression can also be engaged or defeated remotely with the optional FS-1 footswitch.
Slap Bass Sounds
Using the 4 Strokes inbuilt compression in conjunction with the 4 band EQ by boosting the bass and treble while cutting the mids will give your slap bass a real punchy sound.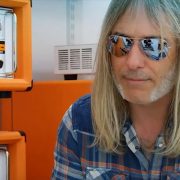 Class AB output stage. This is for a different animal. We have a 4 band parametric EQ which you can dial in any bass sound that you want.
Features:
Class AB solid state bass amplifier rackmountable head | Active 4-band parametric EQ section | Footswitchable Class A compression | Balanced & line outputs | 2 x Parallel Speakon speaker outputs
Front Panel (Right to Left):
Input [-6dB Pad] | Treble (550-5500Hz) | High Mid (250-2500Hz) | Low Mid (80-800Hz) | Bass (40-400Hz) | Compression Level | Volume | Footswitch input | Power
Rear Panel:
Speaker Outputs | Line Out & Balanced DI Output (post-EQ and Volume)
Finish:
2U White steel chassis
Speaker Outputs:
2 x Speakon (parallel). 4 Ohm minimum total load.
Range Options:
4 Stroke 300 (300W @ 4 Ohms)

4 Stroke 500 (500W @ 4 Ohms)

Unboxed Dimensions (W × H × D):
48.2 × 10 × 26.5cm (18.97 × 3.93 × 10.43″)
Unboxed Weight:
4 Stroke 300: 9.45kg (20.83 lb)

4 Stroke 500: 10.05kg (22.16 lb)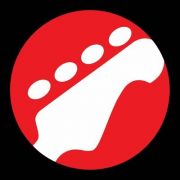 This a rock bassist rig without a doubt, but it really delivers on versatility.
https://orangeamps.com/wp-content/uploads/2015/12/Orange-4-Stroke-500-1.png
3000
3000
Neil Mitchell
https://orangeamps.com/wp-content/uploads/2018/04/Orange-Pics-logo-307px-279x103.png
Neil Mitchell
2015-12-21 13:01:38
2020-07-15 21:36:36
4 Stroke Bass Amplifier Series
CLASS AB | BI-AMP INSPIRED | ALL ANALOGUE
Taking the OB1-300's bi-amp inspired, all analogue design as a base, the combo version really shows off the OB1's deceptive versatility. Despite its relatively sparse layout, the real beauty of this combo is its ability to go from sophisticated to unhinged at the turn of a knob, or the stomp of a foot.
The OB1-300 Combo houses a new 15" Eminence neodymium speaker in a carefully designed front-ported cabinet, and this configuration is the ideal match for the OB1's fearsome tonal platform. The two elements combine to offer an immediate attack and a seriously punchy low end, dishing out warm contemporary cleans, grinding vintage grit right up to heavily distorted mayhem. Most importantly, the OB1-300 Combo remains focused at all extremes of its wide-ranging tone controls.
For years bassists have been combining guitar and bass amps to remarkable effect, adding harmonics and layers of overdrive from a guitar amp to their core bass tone in pursuit of the ultimate live sound. This 'bi-amp' trend got us thinking… Why drag two amps to the show when you could take just one? The key to the OB1's unique sound is our footswitchable Blend circuit which adds a veneer of controllable gain and increased harmonic content to the upper registers of the input signal. The lower frequencies and clean signal are left alone, staying warm and clear just as they would be in a 'bi-amped' setup.
Depending on where the Gain and Blend controls are set, the possibilities are limitless. Kick in the Blend control to achieve anything from a transparent clean boost, to all-out filthy grind, and everywhere in between.
'Bi-amp' Inspired Design
The OB1 splits the input instrument signal into two separate paths. One amplifies the clean signal, with all the clarity you would expect from Orange. The other adds stages of gain to the upper harmonics only, controllable via the amp's Gain knob. These two elements are combined using the amplifier's Blend control which adjusts the balance between clean and dirty. The Blend control can then be remotely engaged or defeated using the optional footswitch.
The Gain and Blend's range allows for almost anything, from a subtle level boost to cut through the mix, added girth and presence at moderate settings to fatten up chorus passages, to fully saturated savagery at the extremes. However you dial it in, the OB1 always maintains that critical low end definition, right the way up to the most offensive settings!
Active EQ
The OB1's highly responsive active three band EQ has been meticulously voiced for maximum effect and minimal fuss. The EQ section is located after the Gain and Blend in the circuit, allowing full tonal control over the entire range of sounds. The Bass and Middle controls feature +/-15dB of boost or cut, whilst there is a range of +/- 20dB on the Treble control.
15″ Eminence Neodymium Speaker
This new offering from Eminence is the perfect mate for the OB1-300 Combo, capable of handling all the OB1 can throw at it. The bass response is deep and defined and the cabinet is front ported for extra low end girth. Whether you're after a super-subby throb, a mellow mid scoop, or a raunchy growl, the OB1-300 Combo has got you covered.
All Analogue Signal Path
The OB1 Series puts proper Class A/B power back on the map. All circuitry is completely analogue, ensuring these amps sound expressive and musical even at ridiculous gain levels.
| | |
| --- | --- |
| FEATURES: | 'BI-AMP' INSPIRED 1×15″ BASS COMBO WITH FOOTSWITCHABLE GAIN & BLEND CONTROLS, ACTIVE 3 BAND EQ, BALANCED DI & LINE LEVEL OUTPUTS |
| FRONT PANEL (RIGHT TO LEFT): | INSTRUMENT INPUT WITH ACTIVE/PASSIVE SWITCH, GAIN, BLEND, BASS, MIDDLE, TREBLE, VOLUME, FOOTSWITCH INPUT, MAINS SWITCH |
| REAR PANEL (RIGHT TO LEFT): | SPEAKER OUTPUTS (SPEAKON), 1/4″ LINE OUTPUT, BALANCED OUTPUT WITH GROUND LIFT SWITCH |
| INTERNAL SPEAKER: | 1 X 15″ 8 OHM EMINENCE NEODYMIUM |
| SPEAKER OUTPUT OPTIONS: | MINIMUM TOTAL LOAD = 4 OHM (1 X 8 OHM EXTENSION CAB) |
| OUTPUT POWER: | 300 WATTS @ 4 OHM, CLASS A/B |
| FINISH OPTIONS: | ORANGE OR BLACK BASKETWEAVE VINYL, BLACK GRILLE CLOTH |
| UNBOXED DIMENSIONS (W X H X D): | 55 X 68 X 35CM (21.65 X 26.77 X 13.77″) |
| UNBOXED WEIGHT: | 29.65KG (65.37LB) |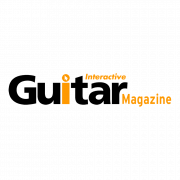 So Orange has put its best foot forward for the new year with a really great, aggressive Rock sounding bass amp that is very well made, easy to transport and use, is capable of Jekyll and Hyde bass sounds, switchable at the flick of a switch from mellow to fat (with a capital PH!).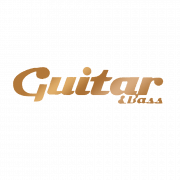 A really good, solid, groove-playing combo that's loud enough to be put to use in a wide range of different environments – and it looks damn cool into the bargain.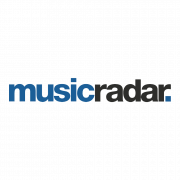 This is bass amplification at its purest; a powerful amp and single driver in a well designed, solid cabinet.
https://orangeamps.com/wp-content/uploads/2015/07/Orange-OB1-300-Combo-1-2.png
3000
3000
adminuser
https://orangeamps.com/wp-content/uploads/2018/04/Orange-Pics-logo-307px-279x103.png
adminuser
2015-07-02 15:09:44
2020-12-03 14:53:13
OB1-300 Combo
…"Deserves to be seen on stage."
https://orangeamps.com/wp-content/uploads/2015/06/Orange-OBC210-Mini-1-1.png
3000
3000
stevenchisham
https://orangeamps.com/wp-content/uploads/2018/04/Orange-Pics-logo-307px-279x103.png
stevenchisham
2015-06-24 11:09:25
2017-01-13 11:38:02
OBC210 Mini Bass Speaker Cabinet
BAXANDALL EQ | INTERNAL CHARGE PUMP | ULTRA TRANSPARENT BUFFERED BYPASS
Bax Bangeetar – Guitar Preamp & EQ
For years, we were hounded by our customers and retailers to make a pedal. It may have taken a while for us to join the pedal party but it had to be right and, in 2015 we finally settled on a design of which we were truly proud – our first pedal since the 1960s, the Custom Shop Bax Bangeetar Guitar Preamp & EQ.
The Bax Bangeetar is a Custom Shop grade Orange preamp coupled with a studio-style Baxandall active EQ in a stompbox enclosure. As a traditional stompbox, the Bax Bangeetar is in a class of its own, boasting a unique and hugely versatile gain structure and extensive EQ control. Dial in an enormous range of overdriven and distorted tones, delivered with a feel and responsiveness rarely found in pedals.
Beyond that, though, this preamp pedal is an invaluable tool, allowing you to tailor your tone to any setup with absolute precision via its parametric mid controls. Find and eliminate problem frequencies in certain guitars and amps, shape broad mid 'scoops' or boost anywhere on the mid spectrum to suit any style. Kick in the 6dB clean Boost and you're covered for any situation.
Plug straight into the front of an amp as a standalone drive pedal, or plug into the FX Return to make the donor amp 'disappear'! Whatever your rig, the possibilities are virtually limitless. For even more flexibility, the second output takes your sound and passes it through our CabSim circuit, recreating the frequency response of a mic'd Orange 4×12 cab, ideal for direct recording or even connecting to a PA.
Whether on stage or in the studio, the nature and scope of its controls mean there isn't a situation where the Bax Bangeetar doesn't excel.
WIDE GAIN RANGE
The Bax Bangeetar is an entirely unique design, with a gain structure that covers a massive breadth of overdrive and distortion without ever sounding compromised, however you set it. At the minimum, the Bax Bangeetar is an awesome clean boost or low gain driver, highly receptive to different guitar and pickup combinations. As the gain increases, you'll go from classic Orange crunch and vintage rhythm tones, through to soaring leads and right up to genuinely insane levels of distortion. As in, bonkers levels. The Boost switch offers a 6dB 'clean boost' after the distortion circuit when the pedal is engaged, helping your leads jump out of the mix in a live setting.
NO DIODE CLIPPING
As soon as you plug into the Bax Bangeetar, you'll quickly notice that all the sounds contained within remain articulate and tight across the gain range, without any hint of wooliness. In fact, it doesn't feel like a pedal at all! We've achieved all of this without the use of the back-to-back diode clipping techniques found in most pedals. This box distorts and behaves just like our amps, with natural-sounding and controllable breakup, delivering serious punch without any stifling compression.
BAXANDALL EQ WITH FULL PARAMETRIC MID CONTROLS
Inspired by some of the highly-sought after mixing consoles of the 1960s, but with a number of modern tweaks, the Bax Bangeetar's powerful EQ really separates it from other drive pedals. With an open treble response and controlled low end, the fun properly starts with the Mid controls.
The midrange is perhaps the most important area for guitar players, not only because this is generally the space they occupy in a band mix but also because of how the midrange drastically affects the tonal and distortion characteristics of a guitar/amp setup. Despite this, we've found that most overdrive/distortion pedals have very limited control over this range. Not so with the Bax Bangeetar's fully parametric Mid controls. The 'Freq' knob selects the centre frequency you wish to affect. The 'Q' controls the bandwidth, ranging from narrow to wide, allowing you to fine-tune a precise or broad frequency range. The 'Mid' knob can then be set to cut or boost those frequencies, for exact command over your tone.
ULTRA TRANSPARENT BUFFERED BYPASS
"Is it 'true bypass'?"
No. It's better than that.
'True bypass' is well-intentioned but is not without limitations. Our supremely linear buffer circuit is designed for the growing number of discerning players who realise the positive effects that a studio-quality buffer can have on their overall tone. And when we say 'transparent', we really mean it. Whether you need to drive a pedal board or just need a little help getting a pure signal to your amp, our buffered bypass ensures no degradation and no loss of clarity or high end. Placed first in your chain, you'll sound better, even when the pedal is off!
INTERNAL CHARGE PUMP
Key to the Bax Bangeetar's design is the charge pump, which doubles the 9-12V input to give an internal voltage of 18-24V. This is not only crucial to the bypass circuit, but also means this pedal has a wider dynamic range and more output, with even greater definition and headroom than a conventional 9V pedal. The Bax Bangeetar can run on a single standard 9V battery, or an external regulated AC-DC adapter.
CABSIM OUTPUT
The second output takes the Bax Bangeetar's preamp signal and passes it through our CabSim circuit, faithfully emulating the sound of a mic'd Orange 40th Anniversary PPC412 4×12 cabinet, loaded with Celestion G12H 30 speakers. Connect the CabSim output to a recording console to capture huge Orange tones in the studio, or to a powered monitor or PA for a versatile live setup. Both the regular and CabSim outputs can be used independently or simultaneously.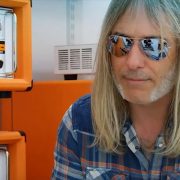 I wanted to design something more than just an overdrive "Bang Box" as I call them. I wanted proper amp gain in a pedal and something a little more "unhinged."
Recorded into a Rockerverb 100H MKIII Clean Channel & PPC412 Cab
CabSim demo recorded straight to DAW
| Features: | Custom Shop preamp pedal with fully parametric mid controls, regular and CabSim output, clean boost function & highly transparent buffered bypass. |
| --- | --- |
| Top Panel (Right to Left): | Volume, Frequency, Q, Mid, (Below) Gain, Bottom, Top |
| Finish Options: | Black or white enclosure |
| Power: | 9V battery operation or 9V-12V DC adapter. Max current draw 81mA |
| Unboxed Dimensions (W x H x D): | 19.8 × 9.2 x 12.8cm (12.01 x 11.42 x 6.88″) |
| Unboxed Weight: | 1.6kg (3.52lb) |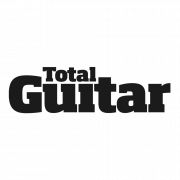 A great drive pedal that nails the Orange sound.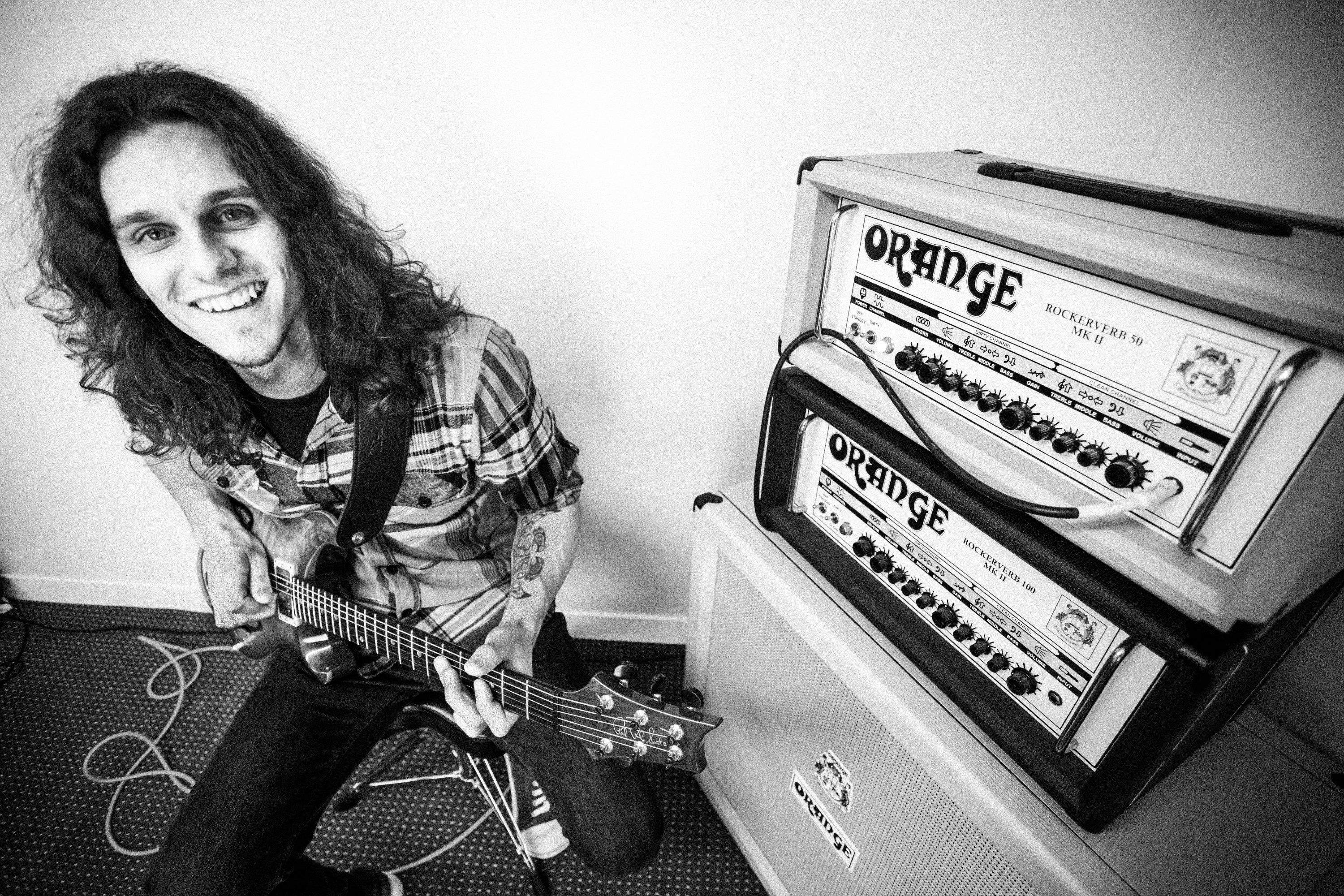 The Bax is my guitar tone refining tool. From a light boost to all out fuzz, this pedal has the minerals!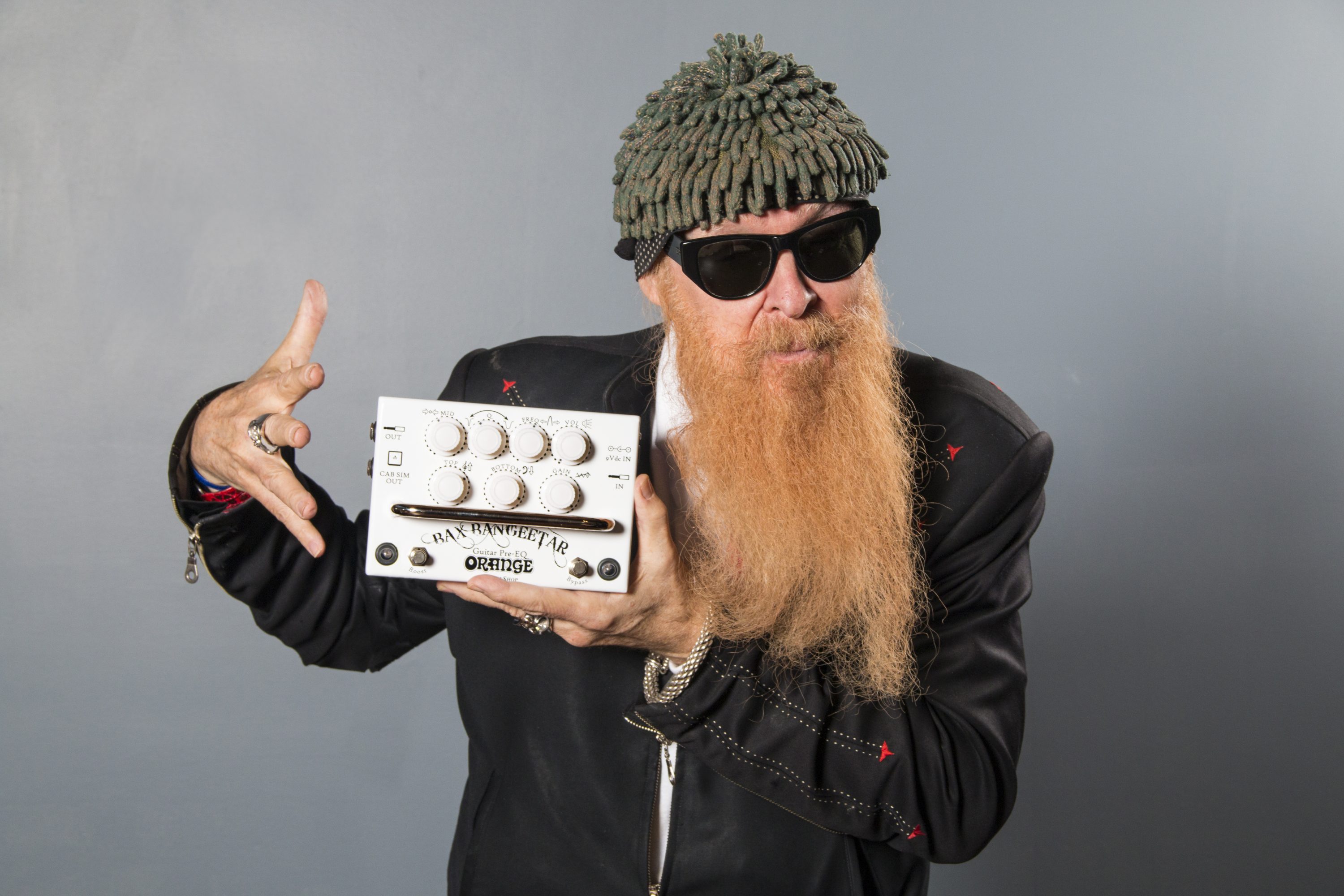 The Bax Bangeetar Pre-EQ pedal has revealed itself as a true tone chameleon. It's super versatile!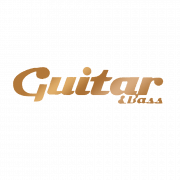 Much more than simply an Orange amp in a stompbox, the Bax Bangeetar is an ultra versatile tone shaping tool.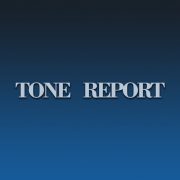 …The fact that this thing really serves as a great guitar rig front end for a wide array of styles is impressive.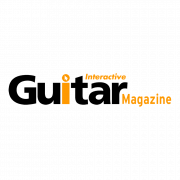 Awesome tones and feels just like a top end Orange amp.
https://orangeamps.com/wp-content/uploads/2015/03/Orange-Bax-Bangeetar-White-1-1.png
3000
3000
Charlie
https://orangeamps.com/wp-content/uploads/2018/04/Orange-Pics-logo-307px-279x103.png
Charlie
2015-03-05 11:12:39
2022-02-14 19:30:07
Bax Bangeetar – Guitar Preamp & EQ
600 WATTS | EMINENCE NEODYMIUM SPEAKERS | ISOBARIC DESIGN
HIGH POWER, ISOBARIC DESIGN
Building on the success of our SmartPower series, the new OBC212 is our best isobaric bass cabinet yet. This clever design positions one speaker behind the other, creating an airtight, phase coherent chamber for outstanding projection in a more compact enclosure than a traditional 2×12. Featuring a pair of 12" neodymium Eminence speakers, 600 Watts of power handling and parallel speakon jacks the OBC212 is a perfect mate for a wealth of bass amplifier heads.
ISOBARIC DESIGN
OBC212 positions two front-facing speakers, one behind the other. The space between the front speaker's magnet and the rear speaker's cone is airtight, ensuring that both speakers vibrate in conjunction with one another, thus keeping them in phase. Combined with a slot port for extra low end the OBC212 delivers a seriously punchy sound with a much smaller footprint than a conventional 2×12″.
EMINENCE NEODYMIUM SPEAKERS
Two 12″ Neodymium speakers for high power handling, super fast attack and reduced weight.
DAISY CHAINING
The OBC212 features 2 speakon jacks on the rear of the cabinet to enable 'daisy-chaining' to another cab of the same impedance for a total load of 4 Ohms
| Features: | Isobaric 2×12″ bass cabinet with parallel speakon jacks for 'daisy chaining' |
| --- | --- |
| Speakers: | 2 x 12″ Eminence Neodymium |
| Impedance: | 8 Ohms |
| Power Handling: | 600 Watts |
| Finish Options: | Orange or Black basketweave vinyl |
| Unboxed Dimensions (W x H x D): | 53.5 x 48.5 x 38.5cm (21 x 19x 15.1″) |
| Unboxed Weight: | 25kg (55lb) |
https://orangeamps.com/wp-content/uploads/2015/01/Orange-OBC212-1-1.png
3000
3000
stevenchisham
https://orangeamps.com/wp-content/uploads/2018/04/Orange-Pics-logo-307px-279x103.png
stevenchisham
2015-01-09 17:07:57
2019-11-20 13:15:55
OBC212 Isobaric 2×12″ Bass Speaker Cabinet
THE AMP OF CHOICE FOR ROCK AND METAL GUITARISTS
KEY FEATURES:
Two Master Volume Channels with Four Stages of High Gain
From sparkling cleans to overdrive to aggressive distortion. Both channels deliver the versatility demanded by the best guitarists
Footswitchable Global Attenuator
Output stage saturation at 'conversation volumes'. The Attenuator circuit is located after the master volume controls and determines when and how the amp distorts after the preamp stage. This means the overall volume level can be reduced, whilst keeping control over the amp's output clipping characteristics. Unlike a loadbox, our design ensures the all-important relationship between the output transformer and the speaker remains intact, so even at very low volumes the amp remains springy and responsive. Turning the Attenuator control clockwise reduces the overall output level (i.e. increases the attenuation), which can be remotely defeated via a footswitch for a volume boost on either channel for lead lines.
Switchable Output Power
Switching the amp's output power allows for more control over the headroom and breakup from the output valves. Reduce the output for greater output valve clipping and saturation at lower volume levels. The Dual Dark 50 can be switched between 50 and 25 Watts
Engineered to be played
At Orange, we expect our amps to work for a living. For the best possible tone and durability, the Dual Dark 50 uses 8 section output transformers. The chassis-mounted switchgear is secured to a welded steel enclosure and housed in a sturdy 18mm plywood cabinet.
Valve Buffered FX Loop
For the purist who loves their pedals, our highly transparent effects loop is buffered by a single 12AT7/Ecc81, ensuring an all-valve signal path from input to output.  You won't find any op-amps in the Dual Dark 50.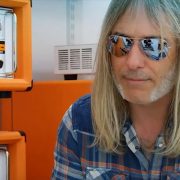 "I wanted to design a series of amps that could go as clean or as dirty as you want on both channels. Don't be fooled by the dark appearance, these are versatile bits of kit."
| Features | 50W class A/B two channel valve head, two master volume channels each with four stages of gain, footswitchable attenuator, 25W half power mode & valve buffered effects loop |
| --- | --- |
| Front Panel Controls (Right to Left) | (Channel B) Gain, Shape, Volume | (Channel A) Gain, Bass, Middle, Treble | Attenuator, Full/Half Power switch |
| Output Power | 50W / 25W |
| Valves | 5 x 12AX7 | 1 x 12AT7 | 2 x EL34 |
| Speaker Output Options | 1×16Ω, 1×8Ω or 2×16Ω |
| Dimensions (W x H x D) | 55×27x24cm ((21.65×10.63×9.45in) |
| Unboxed Weight | 21.0kg (46.3lb) |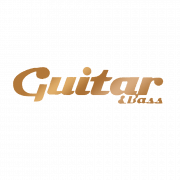 Made in the UK, it's heavy and solidly put together with superbly applied tolex and piping, metal corner covers and chromed facia protectors. All the cooling vents are metal, and everything is screwed down so tightly it can only inspire confidence.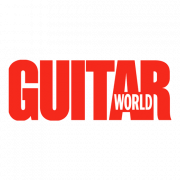 Taking it's place among the elite super-high-gain heads, Orange's all tube Dual Dark 50 is equally proficient at producing modern, ear melting gain and yesteryear's British Chime.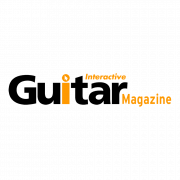 I don't believe that the 'perfect' amp exists but the Dual Dark comes frighteningly close. Amazing Stuff!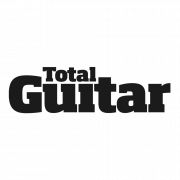 ….the Dual Dark 50 is a pro-level amp for players who are serious about getting heavy, and nobody does heavy quite like Orange

"It cleans up really nicely, you can get some really nice jangly tones…it's a pretty friggin great amp!"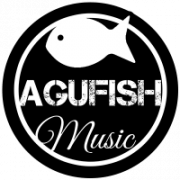 The Orange Dual Dark series is freaking awesome!
https://orangeamps.com/wp-content/uploads/2014/01/Orange-Dual-Dark-50-1-1.png
3000
3000
Ibe
https://orangeamps.com/wp-content/uploads/2018/04/Orange-Pics-logo-307px-279x103.png
Ibe
2014-01-23 17:00:57
2019-09-11 09:34:24
Dual Dark 50