CLASS AB | BI-AMP INSPIRED | ALL ANALOGUE
Taking the OB1-300's bi-amp inspired, all analogue design as a base, the combo version really shows off the OB1's deceptive versatility. Despite its relatively sparse layout, the real beauty of this combo is its ability to go from sophisticated to unhinged at the turn of a knob, or the stomp of a foot.
The OB1-300 Combo houses a new 15" Eminence neodymium speaker in a carefully designed front-ported cabinet, and this configuration is the ideal match for the OB1's fearsome tonal platform. The two elements combine to offer an immediate attack and a seriously punchy low end, dishing out warm contemporary cleans, grinding vintage grit right up to heavily distorted mayhem. Most importantly, the OB1-300 Combo remains focused at all extremes of its wide-ranging tone controls.
For years bassists have been combining guitar and bass amps to remarkable effect, adding harmonics and layers of overdrive from a guitar amp to their core bass tone in pursuit of the ultimate live sound. This 'bi-amp' trend got us thinking… Why drag two amps to the show when you could take just one? The key to the OB1's unique sound is our footswitchable Blend circuit which adds a veneer of controllable gain and increased harmonic content to the upper registers of the input signal. The lower frequencies and clean signal are left alone, staying warm and clear just as they would be in a 'bi-amped' setup.
Depending on where the Gain and Blend controls are set, the possibilities are limitless. Kick in the Blend control to achieve anything from a transparent clean boost, to all-out filthy grind, and everywhere in between.
'Bi-amp' Inspired Design
The OB1 splits the input instrument signal into two separate paths. One amplifies the clean signal, with all the clarity you would expect from Orange. The other adds stages of gain to the upper harmonics only, controllable via the amp's Gain knob. These two elements are combined using the amplifier's Blend control which adjusts the balance between clean and dirty. The Blend control can then be remotely engaged or defeated using the optional footswitch.
The Gain and Blend's range allows for almost anything, from a subtle level boost to cut through the mix, added girth and presence at moderate settings to fatten up chorus passages, to fully saturated savagery at the extremes. However you dial it in, the OB1 always maintains that critical low end definition, right the way up to the most offensive settings!
Active EQ
The OB1's highly responsive active three band EQ has been meticulously voiced for maximum effect and minimal fuss. The EQ section is located after the Gain and Blend in the circuit, allowing full tonal control over the entire range of sounds. The Bass and Middle controls feature +/-15dB of boost or cut, whilst there is a range of +/- 20dB on the Treble control.
15″ Eminence Neodymium Speaker
This new offering from Eminence is the perfect mate for the OB1-300 Combo, capable of handling all the OB1 can throw at it. The bass response is deep and defined and the cabinet is front ported for extra low end girth. Whether you're after a super-subby throb, a mellow mid scoop, or a raunchy growl, the OB1-300 Combo has got you covered.
All Analogue Signal Path
The OB1 Series puts proper Class A/B power back on the map. All circuitry is completely analogue, ensuring these amps sound expressive and musical even at ridiculous gain levels.
| | |
| --- | --- |
| FEATURES: | 'BI-AMP' INSPIRED 1×15″ BASS COMBO WITH FOOTSWITCHABLE GAIN & BLEND CONTROLS, ACTIVE 3 BAND EQ, BALANCED DI & LINE LEVEL OUTPUTS |
| FRONT PANEL (RIGHT TO LEFT): | INSTRUMENT INPUT WITH ACTIVE/PASSIVE SWITCH, GAIN, BLEND, BASS, MIDDLE, TREBLE, VOLUME, FOOTSWITCH INPUT, MAINS SWITCH |
| REAR PANEL (RIGHT TO LEFT): | SPEAKER OUTPUTS (SPEAKON), 1/4″ LINE OUTPUT, BALANCED OUTPUT WITH GROUND LIFT SWITCH |
| INTERNAL SPEAKER: | 1 X 15″ 8 OHM EMINENCE NEODYMIUM |
| SPEAKER OUTPUT OPTIONS: | MINIMUM TOTAL LOAD = 4 OHM (1 X 8 OHM EXTENSION CAB) |
| OUTPUT POWER: | 300 WATTS @ 4 OHM, CLASS A/B |
| FINISH OPTIONS: | ORANGE OR BLACK BASKETWEAVE VINYL, BLACK GRILLE CLOTH |
| UNBOXED DIMENSIONS (W X H X D): | 55 X 68 X 35CM (21.65 X 26.77 X 13.77″) |
| UNBOXED WEIGHT: | 29.65KG (65.37LB) |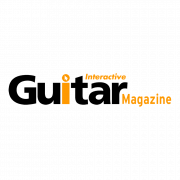 So Orange has put its best foot forward for the new year with a really great, aggressive Rock sounding bass amp that is very well made, easy to transport and use, is capable of Jekyll and Hyde bass sounds, switchable at the flick of a switch from mellow to fat (with a capital PH!).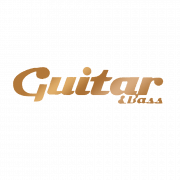 A really good, solid, groove-playing combo that's loud enough to be put to use in a wide range of different environments – and it looks damn cool into the bargain.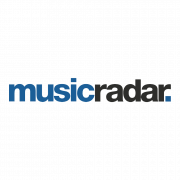 This is bass amplification at its purest; a powerful amp and single driver in a well designed, solid cabinet.