Hey my name is Pepper Keenan and I play guitar and sing in a band called Corrosion of Conformity and I highly love my Orange amps!
Clearly when I think of Orange I think of the 60's,70's coolness factor of Orange amps. They were unobtainable things when I was a kid and I knew if I ever could reach out to that, get to that level that would be an amp that I would love.
The first time I tried out the Orange Thunderverb 50 I was actually at the NAMM show in California, I plugged into that thing and it was just instantly, raked a G chord and it was a classy sounding, right out of the gate, no pedals, real deal amp. You could feel it, you could tell and the simplicity was what I liked with it the most. The tone, you could tell somebody had put some thought into it, it felt like a handwired amp.
It's done extremely well, I would put it against anybody. The way I play guitar, it really gives back what you lean into it with, its top of the line amplifier. It's designed well but the shape knob got me, I don't even know what the shape knob does but I know if i turn it this way it sounds like "Master of Puppets" and if i turn it this way it sounds like Tom Petty.
They ain't broke yet! They are consistent, once I had that thing, I kind of felt like prior, the other amps I was using I kind of felt I was getting ripped off! Something was missing. The sustain, the whole nine yards, it really articulates what I think i am as a guitar player.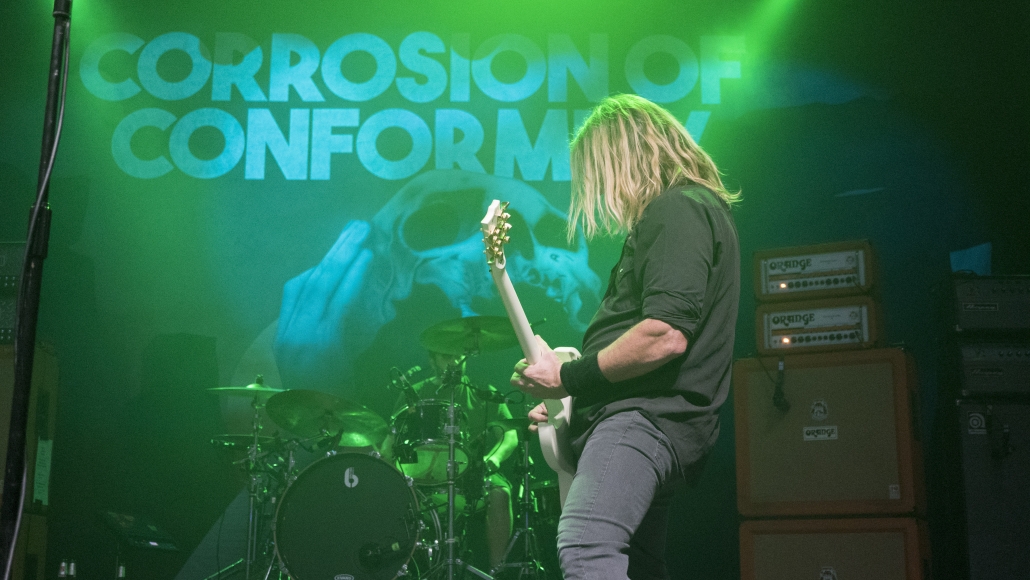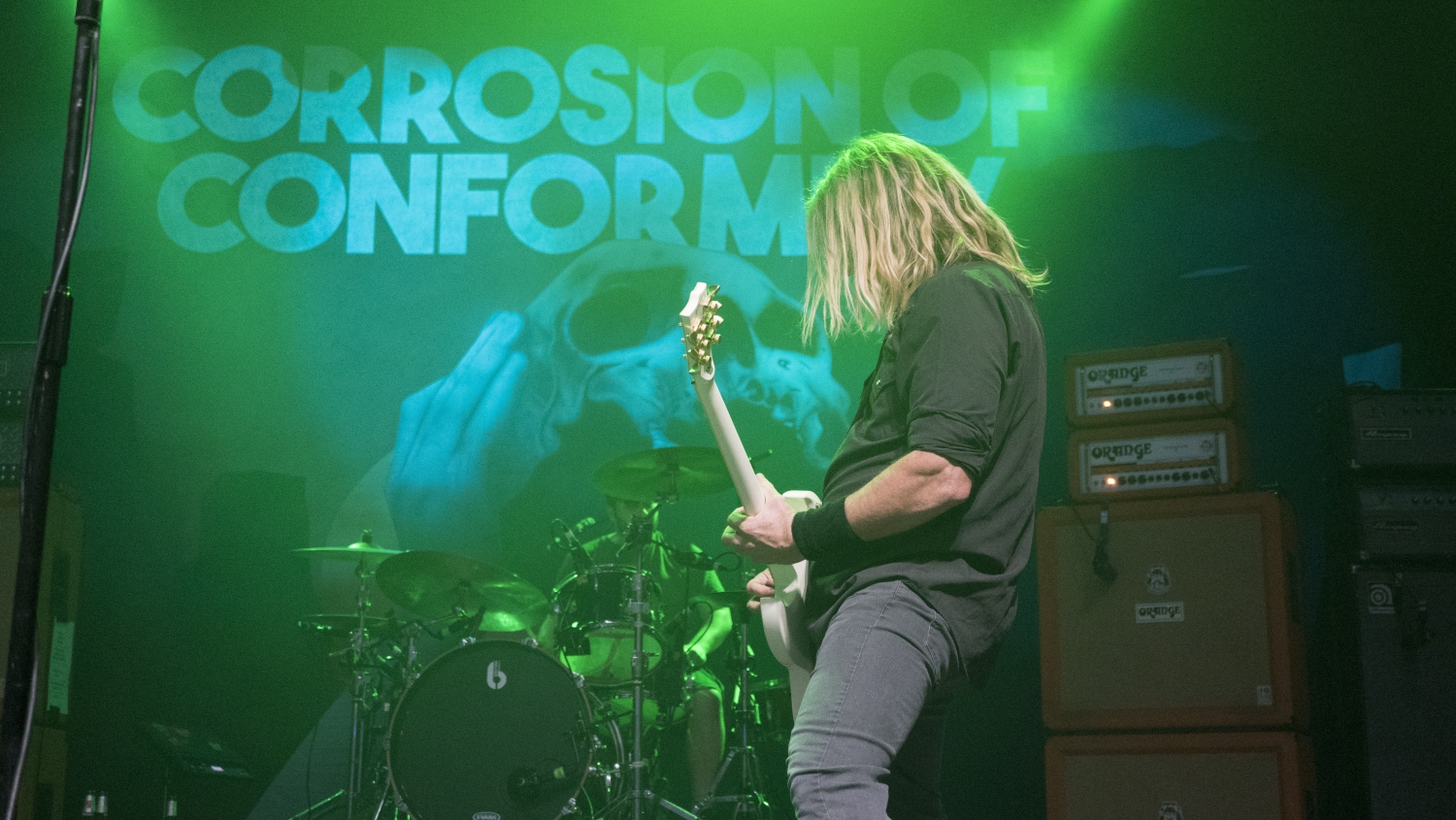 For me the way an amp is with Orange, the analogue thing about it, you open up an Orange amps and it's just a bunch of wires, tubes and there isn't much to it but its done well. I do think there is a degree of that era of amp making that goes with the sound of the rock that you are playing. Even so far as some of the pedals you use go in line with that amp. In terms of sounding real and like bands that I dig, that's it, it's got it.
I have been Orange amps for a very long time and i think without a doubt it is one of the most quality made amplifiers out there. And if you need something to get your point across, there ain't nothing better than an Orange amp. You can ask just about anybody!
https://orangeamps.com/wp-content/uploads/2019/03/Corrosion-of-Conformity-Pepper-Keenan-Thunderverb-50-PPC412-London-2018-4.jpg
2912
5168
Orange Amps
https://orangeamps.com/wp-content/uploads/2018/04/Orange-Pics-logo-307px-279x103.png
Orange Amps
2019-03-04 10:39:35
2019-11-30 16:51:52
Interview: Pepper Keenan of Corrosion of Conformity.