OVERDRIVE | CAB SIM | CLASS A
A '70s amp in a box
The Getaway Driver is an amp-in-a-box type pedal with just three dials – Volume, Bite (tone) and Gain. While the pedal adds its vintage vibe on all amplifiers, it really excels when used with the amplifier's clean channel, even ones with a bright cap. It also makes a great clean boost, with lower Gain and higher Volume settings pushing amps over the edge into classic overdrive.
The gain structure is produced using single-ended JFET circuitry running in Class A, just like a valve amp. The input buffer, output buffer and Cab Sim are handled using op-amps, using a charge pump to give 18v of headroom.
The pedal features the same transparent, buffered output used on the Orange Two Stroke and Kongpressor pedals. While the second output is a buffered Cab Sim/headphone amp which can also work into a PA (via a DI box) or directly into a recording interface. The first output is transparent when bypassed, however, when using the second output, the Cab Sim remains engaged. This means that the Getaway Driver can be used as just a Cab Sim on its own if needed.
The voicing and gain structure of this pedal is based on a cranked modded '70s valve amp. Running at 9 Volts, the pedal will have the character of EL84 valves, whereas 12 Volts will give an EL34 flavour. Use a regulated 9-12V DC centre-negative power supply.
We're sorry, but this item is unavailable.
Preorder Today
More on the Way
Only Left!
Get it by
when you order within
Call to order!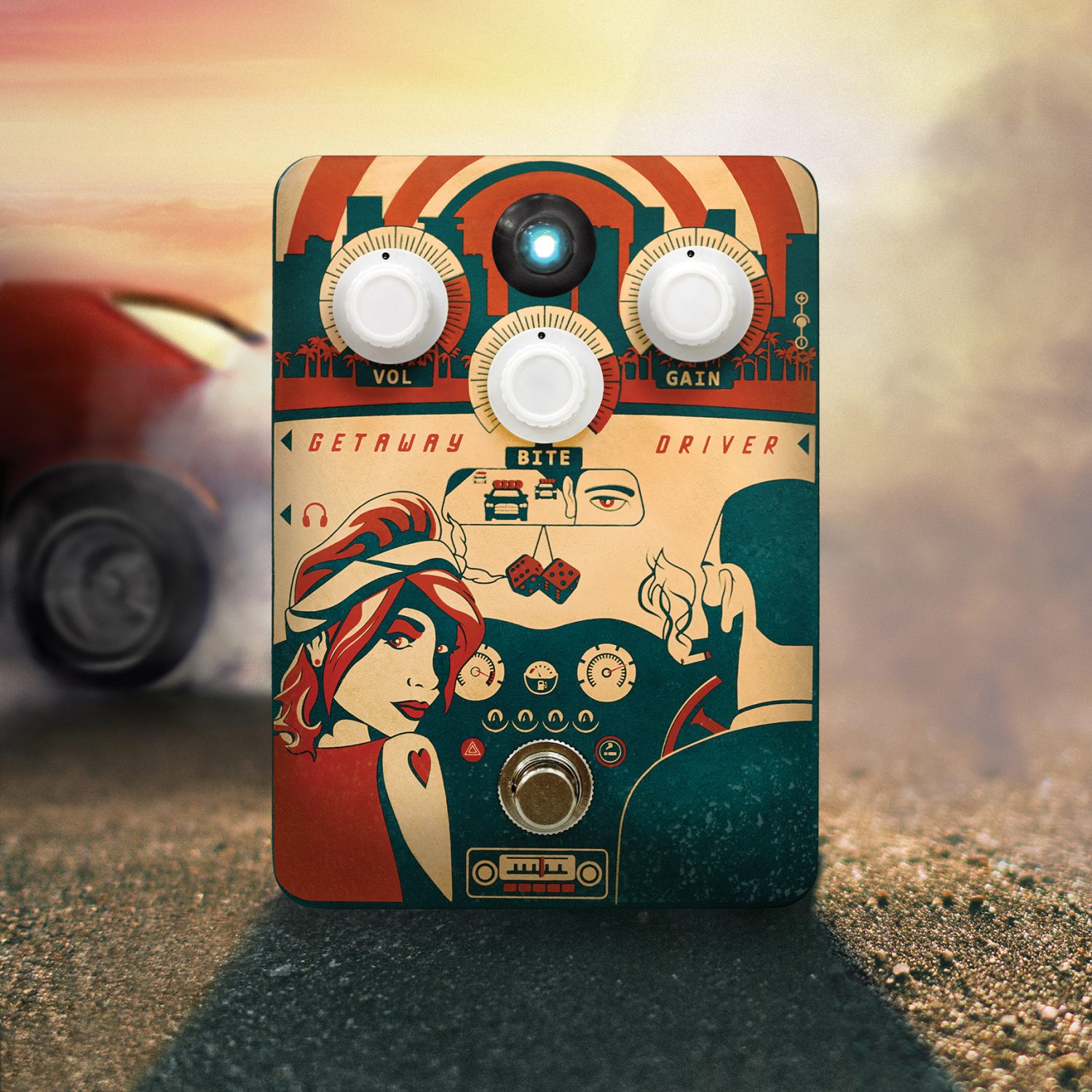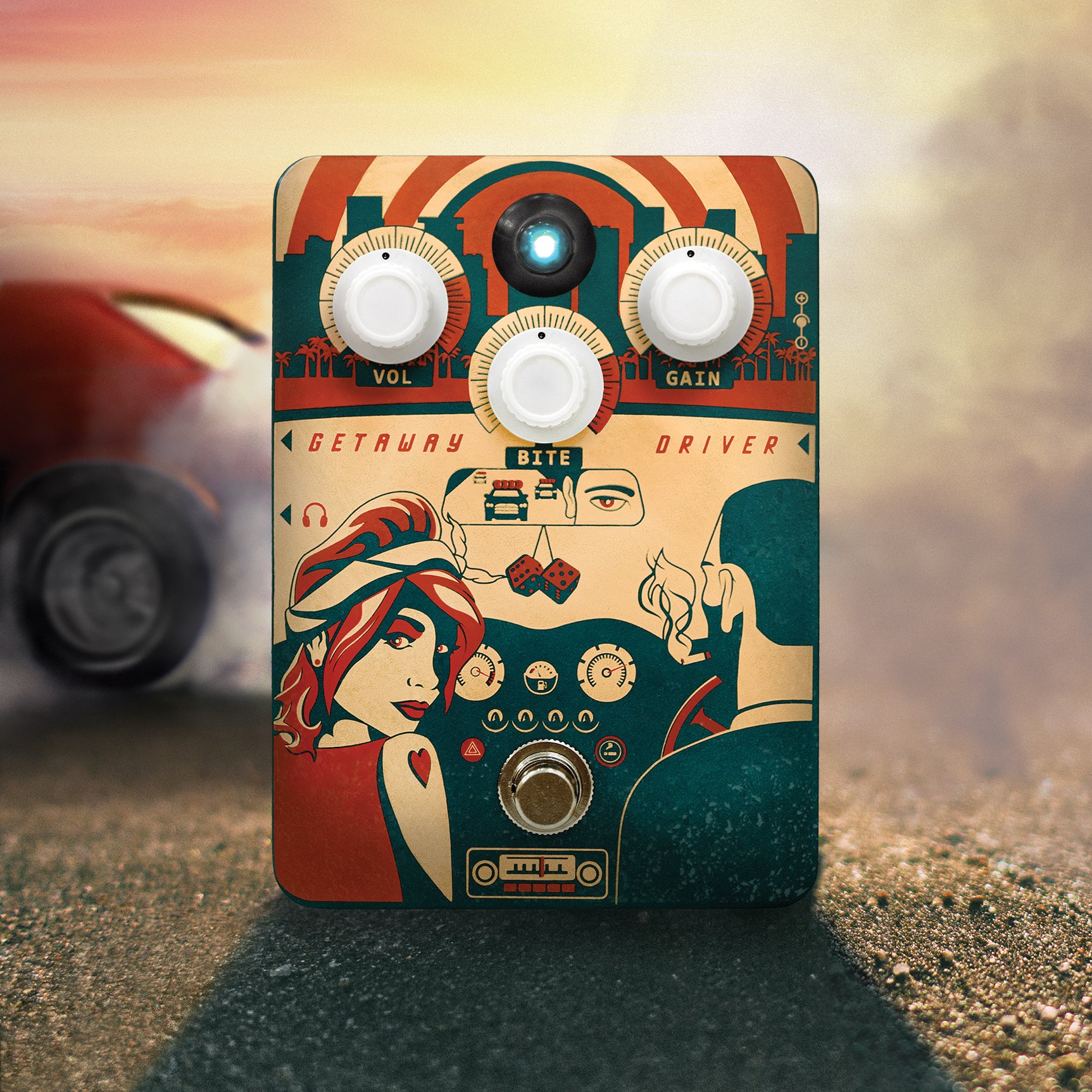 1
Volume
Adjust the volume up or down
2
Gain
Low levels gives a cleaner crunch, increasing the gain adds more 70s filth to your tone
3
Bite
Controls the 'Tone' of the pedal, brings in more Treble the higher the level.
4
Cab-Sim
Plug-in your headphones for jamming on-the-go or straight into the house PA for gigs (leave your amp at home!).
'70s amp in a box
It sounds like a '70s amp cranked in a box. It's voiced on multiple vintage amplifiers, such as a 1972 'Pics Only' Orange Amplifier modified by our technical director, Ade Emsley.
Cab Sim Output
Connect the pedal direct into an audio interface, the PA (via a DI) or just to your headphones. It is modelled on a G12H30 which is a 30 Watt Celestion speaker used in our 1970s Orange cabs. If you're using this output, it's actually still active when you're bypassing the pedal allowing you to use other pedals (such as fuzz and distortion), amplifier preamps (via their FX send) with the Cab Sim only.
Internal button
There's a button inside the getaway driver that when pushed in, tames the top end to make it better for clean channels with treble bleed caps on the volume which is helpful for amplifiers such as the Orange Rockerverb. It compensates for the extra treble in the amp so it doesn't overcook the top end.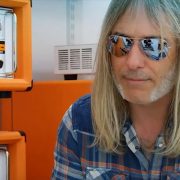 You have a modified 70s tube amp, cranked and in a box which is all single ended class A. You have an output to go into the clean channel of an amp and one for headphones with CabSim on. You can go into headphones at 1AM in the morning when your neighbours are asleep and get a cranked 70s amp sound from your guitar late at night.
It's great for writing as you can go straight into a recording interface. Or should have smoulder someone else's make of amp, you can go straight into the PA or the DI box and just use that as a backup.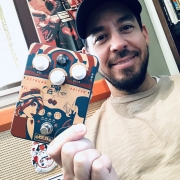 "The Orange pedals are a ton of fun.  I use them on guitars, keyboards, and re-amping sounds out of the computer.  Over the years, I've come to trust Orange as a gold standard.  Their stuff is impeccable."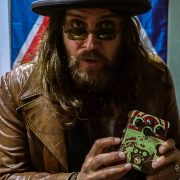 This things pretty cool. Basically it's like an amp in a box – it sounds really cool like a vintage Orange. It's handy for me as you can plug in headphones [for use] on the tour bus or the hotel room and it sounds like an Orange half stack. I need to ask [Orange] to make this pedal into an amp.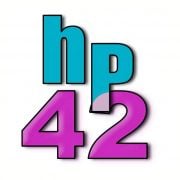 The Orange Getaway Driver is an overdrive with a unique attitude! It's very saturated and unleashes your inner dirty child! Fun can be had here!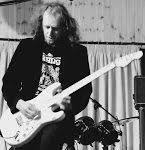 It NEEDS to be in my life! It's insane!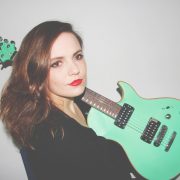 This is a very, very versatile drive pedal and very, very cool!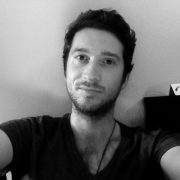 What this pedal is – is it's perfect for what I like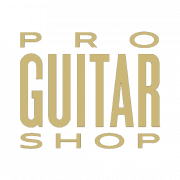 "Due to its amp-like nature, the Getaway Driver can be applied to any situation that calls for a real amp"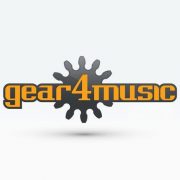 "The Orange Getaway Driver Overdrive Pedal presents you with a varied pallette of classic amplifier sounds, each with its own distinctive character"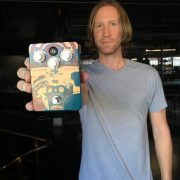 I love the pedal! It's seriously going to be my main distortion from here on out. It's exactly the sound that I've been after – that I've tried to create with a handful of other pedals. Full, loud and huge!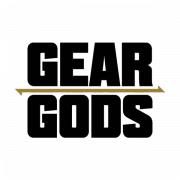 A very cool offering from Orange Amps…Simple, sounds great, no complaints here!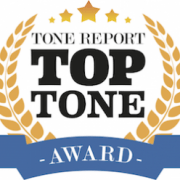 Invest in the Orange Getaway Driver and you won't regret it.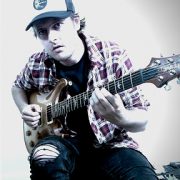 You get some really cool and unique tones out of this pedal!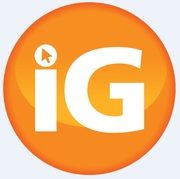 This cracking little pedal lets you take the unique Orange sound wherever you go.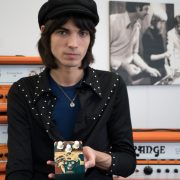 Thoroughly impressed with this little box. Gives a really responsive drive without sounding synthetic or uselessly thin. Long live the Getaway Driver.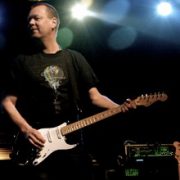 Tone is the bottom line and Orange are not known to disappoint. They certainly don't here.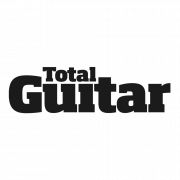 Both the amount of volume on tap and the warmth of the clipping leave plenty of scope for combinations that will work with any amp to get that rich, classic drive.
Awarded 5 stars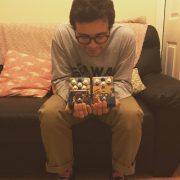 I've found the Getaway drive to be ideal for the crunch tone I was looking to add to my TH30, the emulated cab output is also awesome to add another layer of guitar directly out of my board through the PA!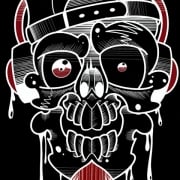 That's frickin' insane! It has a definite space on any pedalboard.
Controls (Left to Right):
Volume, Bite (tone), Gain
Current Draw:
9V: 30mA
12V: 40mA
Stomp Functions:
Bypass (first output), Cab Sim Only Bypass (Second Output)
Unboxed Dimensions (W x L x H):
9.5 × 6.5 × 13cm (3.7 x 2.6 x 5.1″)
Unboxed Weight:
482g (1.06lbs)
Boxed Dimensions (W x L x H):
11.4cm x 14.8cm x 8cm (4.49 x 5.83 x 3.15″)
Boxed Weight:
680g (1.49lb)