ULTRA-TRANSPARENT | TOTAL TONAL CONTROL | LOW NOISE
THE ACOUSTIC PEDAL
The Orange Acoustic Pedal takes all the know-how of our acclaimed Acoustic Pre TC preamp and Crush Acoustic 30 amplifier, cramming it all into a do-it-all, compact preamp pedal. Whether you need to win the battle against feedback, handle complex effects chains, brighten up a dull instrument or just plug into a PA, the Acoustic Pedal has you covered – in top-notch Orange style. With a low-noise JFET circuit design, surgical-yet-flattering EQ, XLR and 1/4″ outputs and a buffered FX Loop, all situations are taken care of. This high-headroom, high-quality pedal keeps your setup simple and controlled, leaving you free to do what you do best. Play.
We're sorry, but this item is unavailable.
Preorder Today
More on the Way
Only Left!
Get it by
when you order within
Call to order!
EQ WITH NOTCH CONTROL
Acoustic instruments can be tricky. When dealing with feedback, finnicky pickups and finding a place in the mix, you need an EQ that is both powerful and simple. The Middle knob works in conjunction with the Notch and Q Factor controls to subtly sculpt your sound or tackle feedback with precision. Fixed-frequency Bass and Treble knobs give you much-needed control over the "body" and "sparkle" of your instrument.
HIGH HEADROOM, LOW NOISE
The Acoustic Pedal uses a single-ended JFET circuit design to guarantee insanely low levels of background noise. No hiss, even with the Treble control maxed! Super-high headroom comes courtesy of the 18V power supply, guaranteeing the cleanest, clearest acoustic tone we could give you.
BALANCED XLR OUTPUT
Connect straight to the P.A. with no need for a D.I. box. Our studio-grade, balanced XLR output will drive long cable runs with noise-free, high-fidelity performance. The built in phase flip enables eradication of phase cancellation issues at the press of a button, while the additional 1/4″ mono jack output can be used simultaneously for ultimate flexibility.
BUFFERED FX LOOP
Effects aren't just for electric guitarists. In the world of the modern acoustic player, where loopers, reverbs and delays are just as important as the instrument itself, creating the perfect signal chain is essential. Our highly-transparent, buffered FX Loop gives you the freedom to build your dream acoustic rig, without compromise.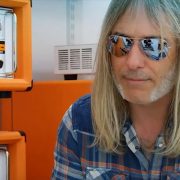 The Orange Acoustic Pedal is a Single Ended, Class A, Acoustic Preamp, with a Full Parametric Midrange / Notch Filter, and a Buffered FX Loop.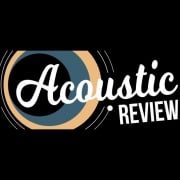 When you add up all the positives: The build quality, the clean tone, the well thought out ins and outs, the EQ and the price…. it's a no brainer to me if you're looking for an external preamp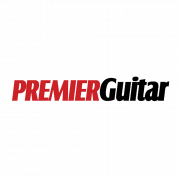 The 18V Acoustic Pedal and its useful effects loop are super-quiet and do a fantastic job of preserving signal integrity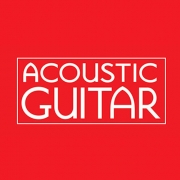 For plugging into either an amp or a DAW, I found the Acoustic Pedal to be a useful—and cool-looking!—addition to my setup that offers transparent EQ options whether using an undersaddle pickup or magnetic soundhole pickup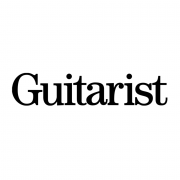 Everything is simple to understand and a real doddle to use. The claim that the pedal operates at an extremely low noise level is spot on; we couldn't detect any additional hiss creeping into our signal.
| Features | Low noise JFET preamp, EQ with Notch control, buffered FX Loop, balanced XLR output with phase reverse switch |
| --- | --- |
| Controls | Bass, XLR phase, Treble, Notch, Middle, Q Factor, Volume |
| Power | 18V centre positive |
| Unboxed Dimensions (W x H x D) | 10.5 x 6 x 13.7CM (4.1 x 2.4 x 5.4″) |
| Unboxed Weight | 400g (14.1oz) |