Your Tone is Served
The Guitar Butler Dual Channel Guitar Pre was tailored to provide comprehensive, exceptional service to your signal chain. As a standalone unit or part of a larger rig, allow the Guitar Butler to manage your tonal affairs.
The Guitar Butler is perfect for Guitarists that are looking to get their preamp tones from their pedalboard, running straight into either a power amp/speaker cabinet combination or directly into a PA System.
We're sorry, but this item is unavailable.
Preorder Today
More on the Way
Only Left!
Get it by
when you order within
Call to order!
Switchable Channels:
A vintage voiced pedal-friendly Clean Channel makes it easy to put pedals up front whilst the wide-ranging E.Q allows for precise control. Adding warmth to humbuckers and sparkle to single coils.
The Dirty Channel with its JFET circuitry behaves like a valve amp resulting in a classic overdrive channel without any digital distortion. Push the volume for a dynamic feel only usually found in valve rectifiers with dual footswitchable volume controls to help you cut through the mix.
Connectivity:
With the Buffered FX loop you can add effects like modulation, delay and reverb after the preamp.
Hover/view below examples for more connection options: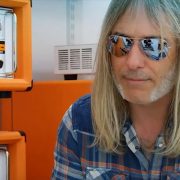 The idea for the Guitar Butler was to cover the musician for as many different situations as possible: Gigging, playing at home, recording, touring, a back up that can go into a PA, fly in gigs.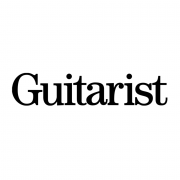 Orange's Guitar Butler seems to tick all the boxes. If your looking for a pedalboard-friendly preamp that gives you a wide range of classic British tone as a reasonable price, The Guitar Butler should be top of your list.
Features
Clean Channel: Gain and 3 band EQ controls
Dirty Channel: Gain, 3 band EQ, Volume 1, Volume 2 and Presence controls
¼" Input Jack Socket Input
Buffered FX Loop
Amp Out: ¼" Output Jack Socket with no Cab Sim
XLR Balanced Out with Cab Sim
Ground Lift Switch
Power
18V (power supply included)
Unboxed Dimensions (W x H x D)
17.7 x 6.7 x 15.5 CM (7 x 2.64 x 6.1″)
Unboxed Weight
1.3 KG (2.87 lb)