Record Store Day 2019: A&R Rep Ella Stormark's Current Top 10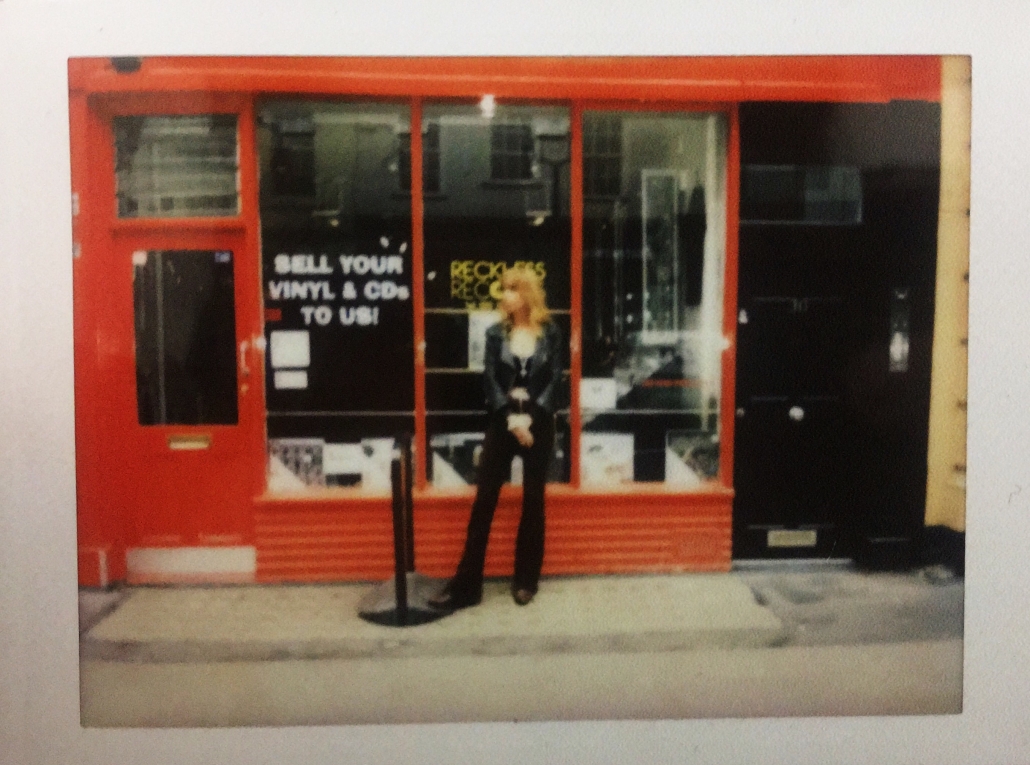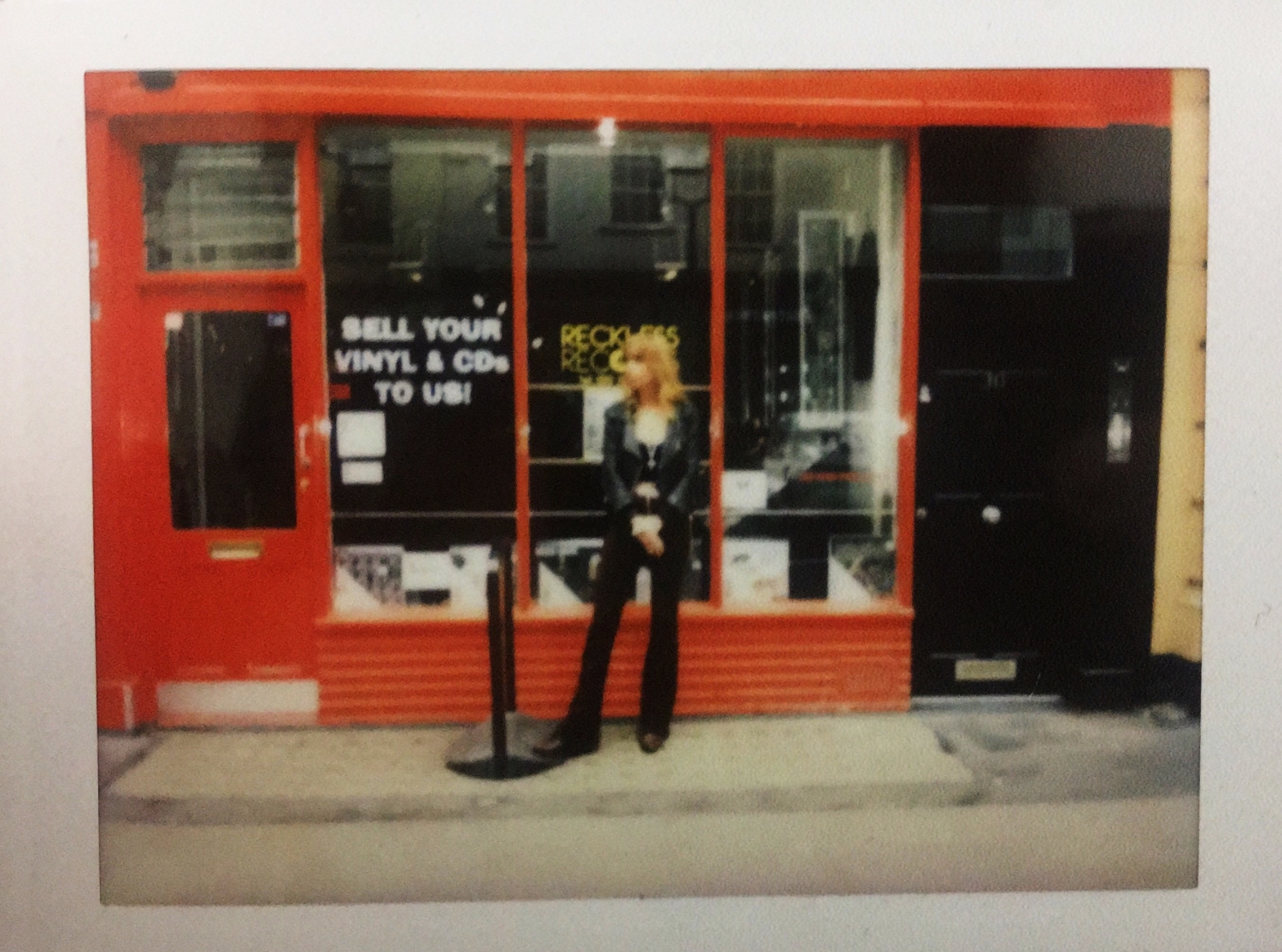 Once again Record Store day is upon us, a day to celebrate music in physical form, all while helping musicians put dinner on their table. Record Store Day was started to "celebrate the culture of the independently owned record store.", and is now on it's 11th year after the 2008 launch. As much as I love Record Store Day and the idea behind it all, I must admit I tend to do my shopping at quieter times, when I don't have to queue just to get into the shop. What can I say, I'm a lady of leisure! I prefer my records to be bought peacefully without anyone impatiently waiting for me to finish flicking through the 70s section. In honour of this year's Record Store Day (as I also did for the last one), I've gone through my record collection to pick out my current Top 10. I say current, as these things change, and my collection keeps on growing. I do see a slight pattern here with all albums being released between 1968 – 78, so any later recommendations are also very welcome!

Free – Tons of Sobs
Released – 1968
Acquired – Sister Ray Soho, London
Free's 1968 debut album Tons of Sobs might just be one of my favourite albums and the fact that they were all under 20 when recording it is just beyond me; a nineteen year old Paul Rogers (with sexy, sultry lyrics such as "You don't need your horses baby, you've got me to ride, you don't need your bed, I'll keep you warm inside."), an seventeen year old Paul Kossoff on lead guitar, nineteen year old Simon Kirke on drums and baby Andy Fraser on bass and keys, at the tender age of only sixteen, makes you wonder what they put in the water back then, definitely not social media and internet, that's for sure. Anyway, during the bands short-lived career they proved themselves to be one of the great British blues bands of the late 60s and early 70s, with 'Tons of Sobs' proving why.
Human Instinct – Burning Up Years
Released – 1969
Acquired – Reckless Records, London
Sticking with the sixties blues, this one a year later than the last and from across the globe in the form of New Zealand's 'Human Instinct' and their debut album 'Burning Up Years'. The band stood out amongst their peers with their stand up drummer / singer Maurice Greer, who till this day is still active with the band, as well as guitarist Billy TK who was known as the "Māori Jimi Hendrix". The album, which also carries elements of psychedelia featured several covers such as The Kinks' 'You Really Got Me' as well as Neil Young's 'Everybody Knows This is Nowhere'. The album never got as big as it's follow up 'Stoned Guitar', but it's still an absolute gem and well worth a listen.
Slade – Alive!
Released: 1972
Acquired: Second hand store
When mentioning Slade it's almost impossible to not think of their Christmas banger 'Merry Christmas Everybody' and I mean, with good reason, it's great pop tune and gets played a million times on the radio every Christmas. However, Slade is so much more than that, something that their 1972 live album 'Slade Alive!' proves. The entire album is great as it combines both ballads with boogie, but the opening track alone is worth this record being in my top 10; a mind-blowing cover of Ten Years After's 'Hear Me Calling', the harmonies, the build ups and the absolute explosions, the song itself is a force of nature and I can't even imagine the excitement of being in that audience.
Agnes Strange – Strange Flavour
Released – 1975
Acquired – Flashback Records stall outside Black Heart during Desertfest London 2019
Southampton's boogie rock three piece Agnes Strange only released this one full length album, and later the compilation record 'Theme for a Dream' which featured unreleased material and demos. 'Strange Flavour' has a strange but delicious flavour indeed and contains just as much boogie as blues, as well as some spaced out Hawkwind vibes during 'Travelling' and psych jams, solos and pretty harmonies for 'Loved One.'
Rainbow – Rising
Released – 1976
Acquired – Bought second hand for the outrageous price of £3
I was first introduces to Ritchie Blackmore through Deep Purple's Machine Head, before my dad later sat me down and put on Rainbow Rising around the age of fourteen, stating "This is one of the best albums within this genre, listen.",and listen I did, and right he was, as per usual. Opening track 'Tarot Woman' sets the bar for the album and became an instant personal favourite alongside "Starstruck", and of course, the eight minute twenty six second symphonic showpiece of the record, 'Stargazer", which features Munich Philharmonic Orchestra. This was Rainbow at it's finest, while they were still fronted by the late, great powerhouse of a man, Ronnie James Dio,
T2 – It'll All Work Out in Boomland
Released – 1970
Acquired – Some Californian record store
T2's 1970 album 'It'll All Work out in Boomland' is probably what one could call a progressive masterpiece, which is mellow, melodic, melancholic and heavy all at once. T2 should be up there while discussing the likes of King Crimson, as well as carrying Pink Floyd-like elements and some heavy rock influences. My first ever encounter with the band was through the third track 'No More White Horses', which was enough for me to start the hunt to add the album to my collection. The record is only four songs long, with the fourth and final one, 'Morning" being a 21 minute long epic journey through all the elements mentioned above.
Rory Gallagher – Calling Card
Released – 1976
Acquired – Apollon, Bergen
Rory Gallagher first made a name for himself as guitarist and founding member of Taste, before later going solo and recording and releasing names under his own name. Calling Card was Gallagher's eight studio album and shows that he just got better and better with time. He was in 1972 voted Melody Maker's International Top Guitarist of the Year, ahead of Eric Clapton. Also check out his "Live in Europe" album, "I could've had Religion" is the most beautiful blues song.
Judas Priest – Stained Class
Released – 1978
Acquired – Gift from my Dad
Judas Priest was and still is, one of the most influential heavy metal bands the world has even seen and is still going strong today. Their fourth album 'Stained Class' is absolutely spectacular and paved the way for so many bands after them, and is also often cited as being their best ever record. A must among heavy metal fans!
Hawkwind – Space Ritual
Released – 1973
Acquired – Brighton vintage shop (For the neat price of £4!!)

The fact that I've managed to make Rainbow's Rising and Hawkwind's Space Rituals part of my record collection for the total cost of £7 is just insane, take my money! This two-disc gem from Hawkwind's heyday features Lemmy on bass before he was kicked out of the band, and gives you a teeny tiny insight into the madness that it must have been seeing the space kings live in the 70s as it was recorded on the road in London and Liverpool.
Thin Lizzy – Live and Dangerous
Released – 1978
Acquired – Bought second hand

Thin Lizzy's Live and Dangerous is a live double album recorded in London, Philadelphia and Toronto in 1976 and '77 before being released in 1978. Since first hearing this album it's been hard going back to their studio ones as the raw energy displayed on this record is nothing that could ever be transferred from stage and into the studio. "Is there anybody here with any Irish in them? Is there any of the gals that would like a bit of more Irish in them?" Phil Lynott politely asks before breaking into an extended jammy version of 1976's "Emerald", which is a personal favourite of mine, as well as "Suicide" and "Johnny The Fox meets Jimmy the Weed.", to mention a few. All in all, the album showcases one of the finest rock 'n' roll bands I know at their absolute peak.
https://orangeamps.com/wp-content/uploads/2019/04/IMG_3364.jpg
1742
2322
Ella Stormark
https://orangeamps.com/wp-content/uploads/2018/04/Orange-Pics-logo-307px-279x103.png
Ella Stormark
2019-04-13 11:59:22
2019-04-13 12:06:39
Record Store Day 2019: A&R Rep Ella Stormark's Current Top 10