Interview: Pallbearer's Devin Holt
You recently released a single 'Dropout', can you tell us a bit about it?
Adult Swim approached us about doing a song for their singles series, and since we are all longtime fans of AS, we couldn't really say no. Historically, Pallbearer has mostly been an album focused band, but this gave us an opportunity to work on something that didn't have to fit within the context of a full album, which was liberating in a way. Dropout was written, recorded, and mixed rather quickly in comparison to much of our other work, and we're really happy with the results.
You did a live recording of it at Bohemian National Cemetery in Chicago, how was that whole experience, and how did it come about?
Though it was initially tracked at Fellowship  Hall Sound in Little Rock, Audiotree hit us up about wanting to collaborate on something after our then upcoming show in Chicago. As per usual, we'd celebrated rather heavily the night before with some old friends, so when we rolled up to this old Polish cemetery at 10 am with the task of recording two live tracks, there was a definite heavy feeling in the air. Ultimately, with the help of coffee and whatever else was floating around the cemetery that morning, we pulled it off. It's easily one of the more interesting places we've ever played, and I'm stoked that they reached out to us.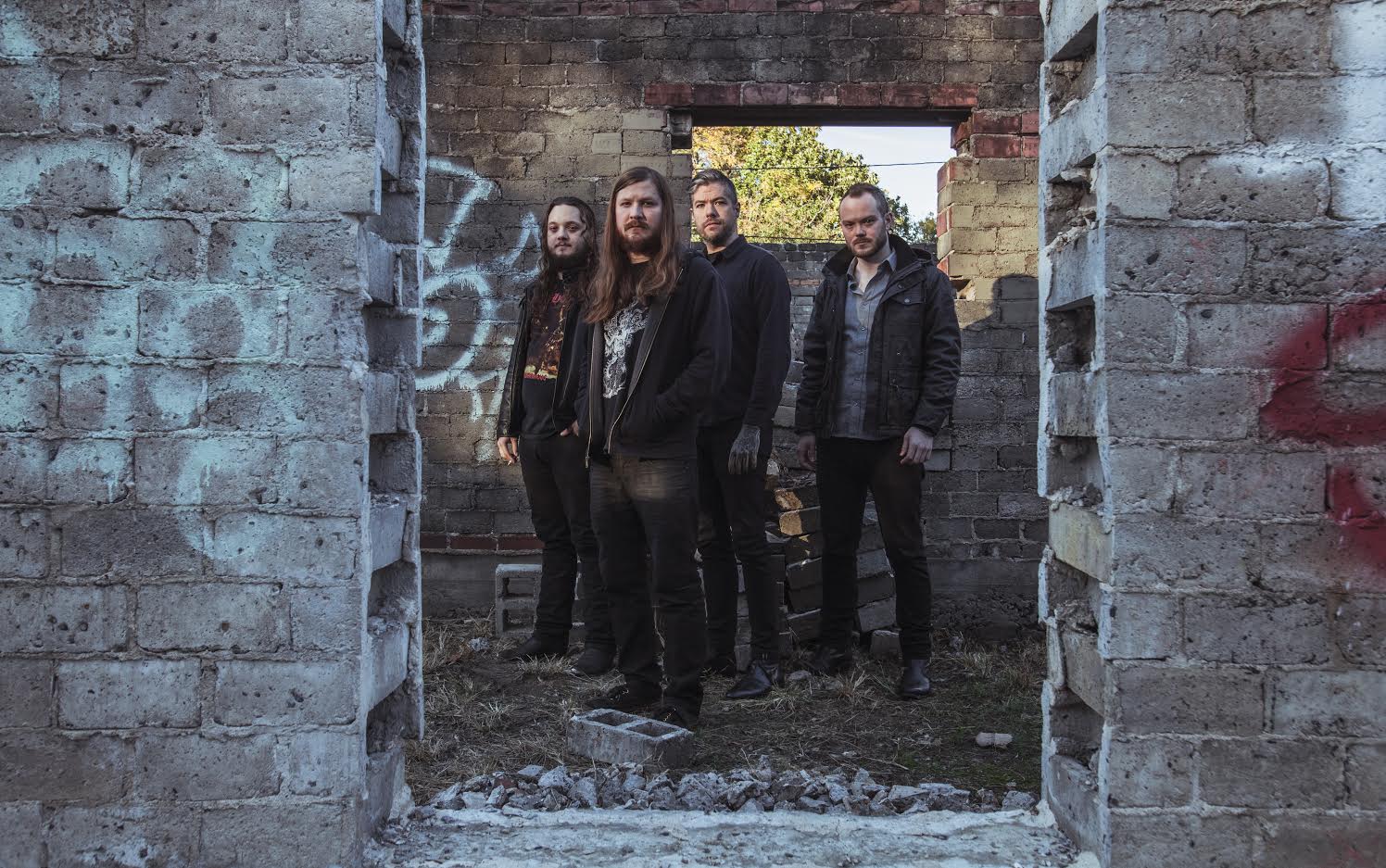 What's your own musical background, earlier and current influences?
The first band I ever fell in love with was Nirvana. I remember reading about Kurt early on, and discovered that he'd loved both the Beatles and Black Sabbath. So I checked them out, and ended up sharing his admiration for both. It was around this time that I first picked up a guitar, and it's been a wild ride since then. In the last few years, I find myself spending most of my time listening to jazz and country records from the 60's and 70's. There's a lot of prog from that era in the mix, as well. I'm not stuck in the past or anything, and I believe there is a ton of great current music out there, but at the same time, it's virtually impossible to beat an old Coltrane or Miles record.
What's your history and experience with Orange?
I wanted an Orange amp the first time I saw one. I remember watching Tony Iommi playing a stack in this old Sabbath video, and I was immediately drawn to it. Years later, when I was finally able to actually try one out, I fell in love. I've played about every kind of amp that's out there, and as the years have passed, I've come to realize that there really is nothing that scratches the itch like a cranked Orange. I'm a big fan of the cleans too, especially on the Rockerverb MKIII. In the studio, or a live setting, as long as I've got an Orange around, I know I have the best tonal foundation imaginable for what I'm looking for in an amp. I'm an unabashed fanboy.
What's your current set up?
Currently I run both a MKII and a MKIII Rockerverb simultaneously through a ppc412 and a ppc212. This allows me blend two different amp tones, which to my ears is the best way to achieve a full, interesting sound. It has all the volume I ever really need, and I have used this setup for some time now. Oranges are built like tanks, and they are absolute workhorses, which is an absolute must when you tour as much as we do.
Each Christmas we have a competition called 'Wish Granted' where Orange fans could wish for the gear of their dreams – if you could pick any Orange gear, what would it be, and why?I've never had the opportunity to play any of Orange's hand wired/custom shop stuff, and I'm sure they are amazing, so I'd have to go with one of those. Maybe the OR50, or something based off the old OR80's.
https://orangeamps.com/wp-content/uploads/2018/07/original.jpg
554
900
Ella Stormark
https://orangeamps.com/wp-content/uploads/2018/04/Orange-Pics-logo-307px-279x103.png
Ella Stormark
2018-07-24 14:00:56
2018-11-29 11:25:30
Interview: Pallbearer's Devin Holt