Interview: Michele Stodart of The Magic Numbers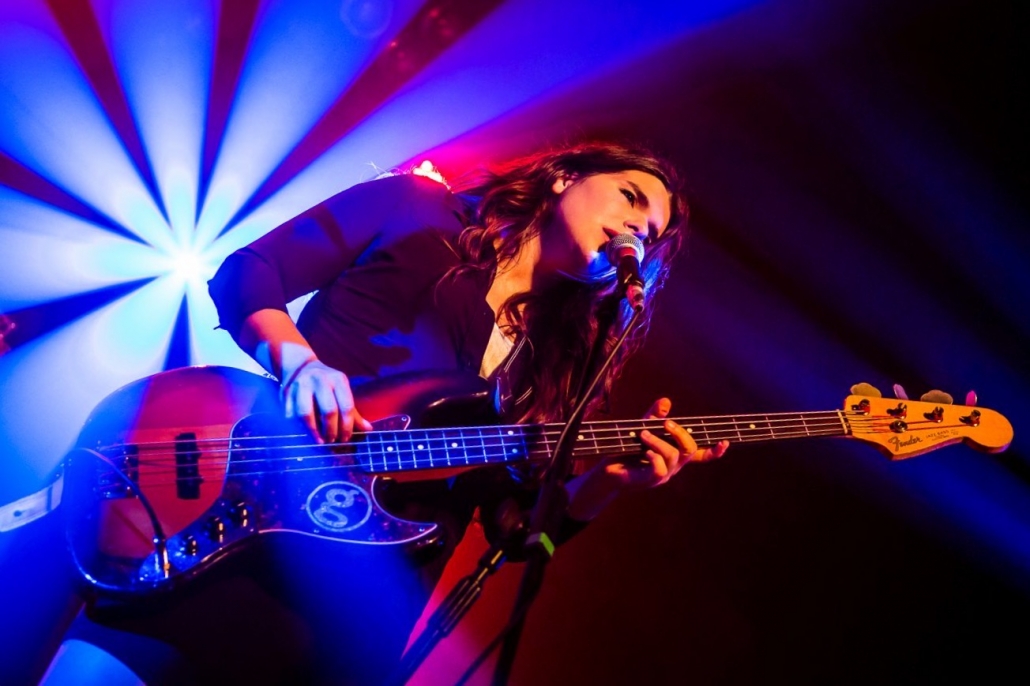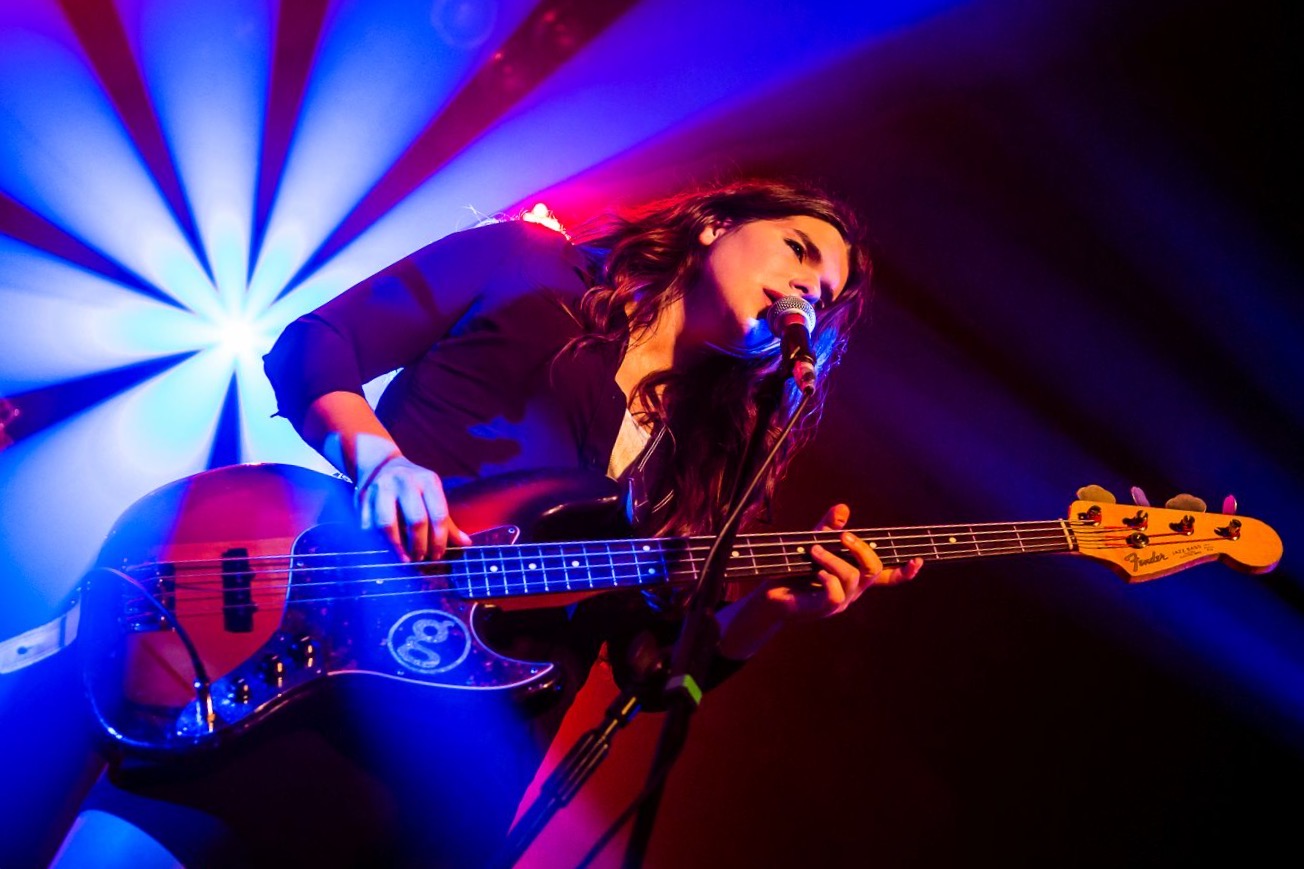 Michele! Lovely to chat to you, and even more so to welcome you to the Orange family. Can we get a bit of an introduction for our readers?
Michele: I was born in Trinidad – Port of Spain. We were very close as a family, living together with our uncles, aunts, cousins and grandparents. We later we moved to New York and lived in an apartment in Queens, Astoria for six years. After changing schools numerous times as a kid growing up and our parents working a number of jobs to survive, my dad left to make a life for us in London where we have been settled ever since. This was also the birthplace of our band 'The Magic Numbers'. Music was always a big part of our upbringing, country music was very popular in Trinidad and our family would listen to old Patsy Cline, Hank Williams, J.Cash, Guy Clark records, and my brother Romeo (The Magic Numbers' singer) and I were struck by the power these songs had over our family. Many a night was spent listening, singing and crying along to those songs.
Are there any bands or artists that stick out to you as an early influence?
Michele: As a songwriter I'm influenced by a lot of singer-songwriters Joni Mitchell, Emmylou Harris, Neil Young, John Prine, Ferron, Conor Oberst, etc… I also love bands like Fleetwood Mac, Radiohead and Beach Boys. As a bass player and musician I'm obsessed with the groove and melody, it has to move and it has to sing! I'm inspired by the lines of Carol Kaye, Colin Greenwood, and all those James Jamerson Motown and Ron Carter Jazz records, as well as a lot of AfroBeat jamming to Tony Allen, Fela Kuti grooves and Reggae too… I listen to and inspired by a lot of music, learning is favourite thing about being a musician.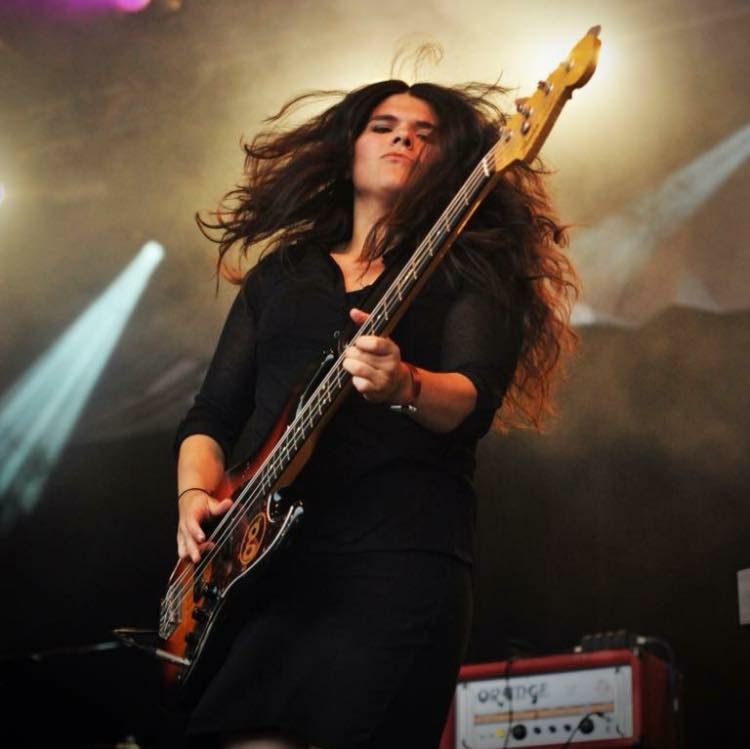 Can you tell us a bit about The Magic Numbers?
Michele: The band was formed after moving to London and meeting the Gannons, Sean (drummer) & Angela (singer/keyboardist). Romeo & Sean started a band called 'Guess' and together with other musicians and singers worked the London circuit playing gigs, sending out demos and rehearsing in our mum and dad's front room, which was turned into a studio with egg boxes and mattresses on the walls, all covered with ply board. Eventually the asked Angela and myself to join the band, and we started writing different songs and that's when we became The Magic Numbers. We built up a core following before the days of the internet by playing so much, people started talking about us. Before we knew it, word of mouth had led us to selling out The Forum with only a 7inch single being released.

We've been fortunate to tour and share the stage with so many bands we admire. We supported Brain Wilson and got to sing 'Love & Mercy' with him on stage. Toured around the States with Flaming Lips & Sonic Youth, Bright Eyes, Rufus Wainwright, U2, The Who and many more. One of our 'dream come true moments' was getting to open up for Neil Young & Crazy Horse around Germany, watching them at the side of the stage every night hanging out and shaking hands with Uncle Neil. Ha! I'd say we were pinching ourselves a few times. We released 'Outsiders' our fifth studio album in 2018 and continue to tour that record… This year is our 15th year anniversary of our debut record, and there's always plans for making new music together. Romeo is doing a lot of production work and collaborations writing for and with artists too.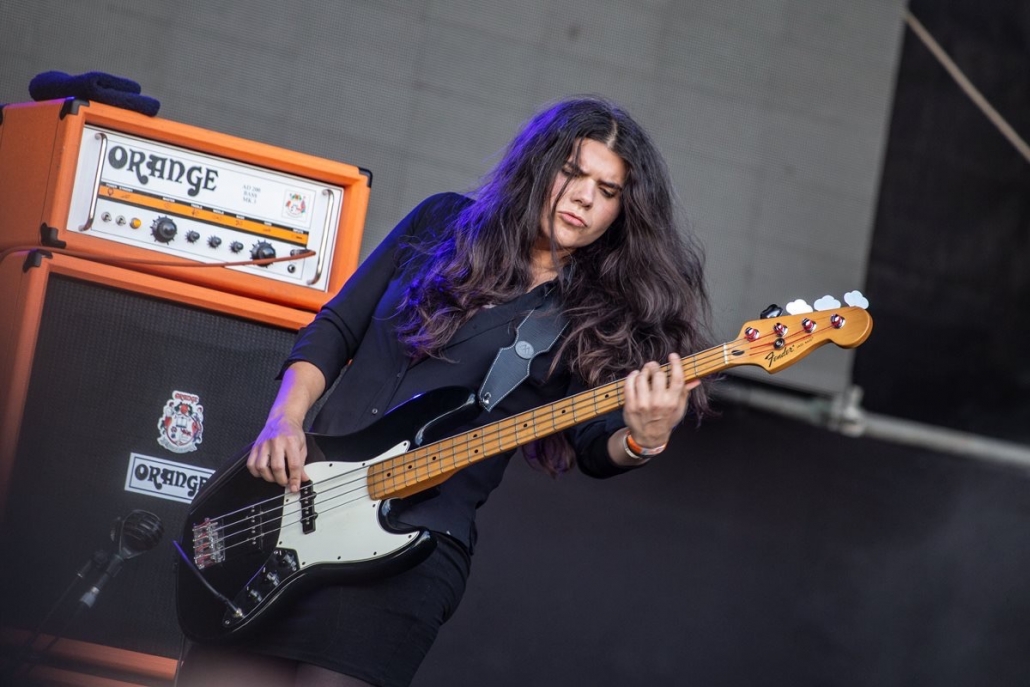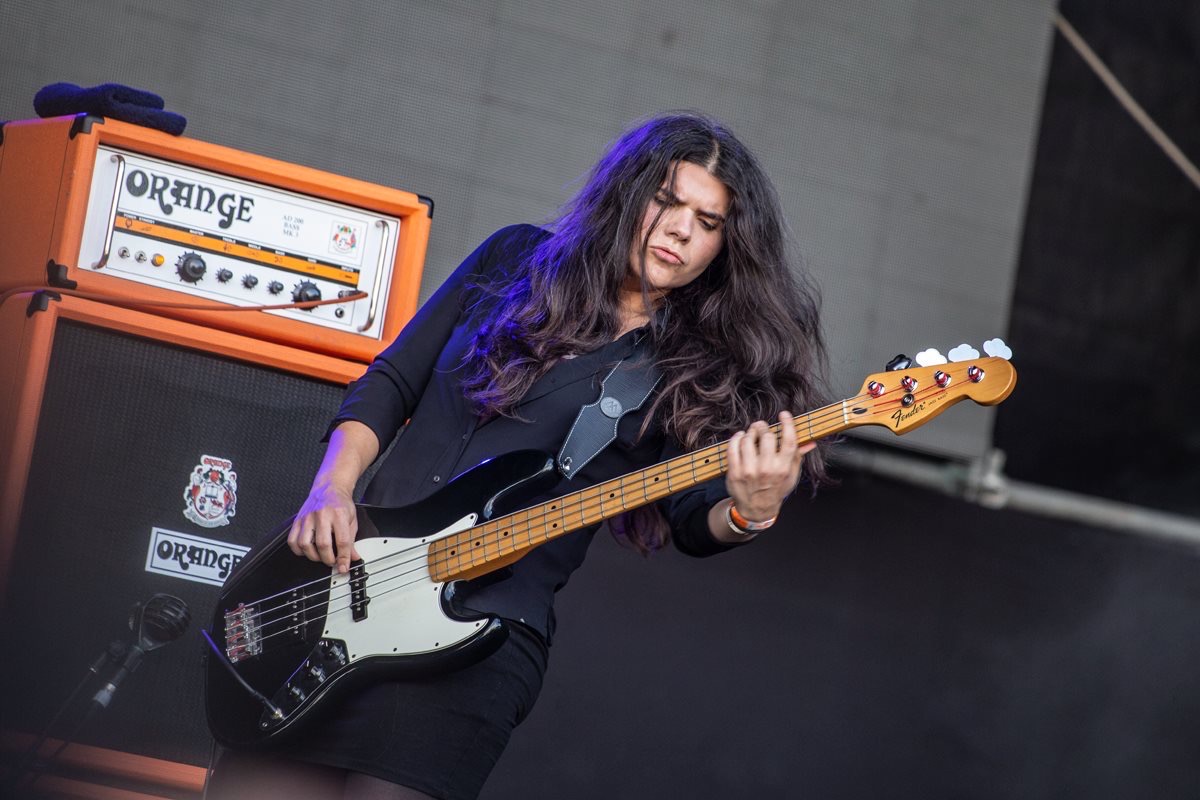 You've also released a couple of solo albums, the latest one being in 2016 – are you working on anything new for yourself?
Michele: I am indeed! I'm currently at the end stages of recording my third solo album set for release either at the end of this year 2020 or the beginning of next… It's a record I'm really proud of and can't wait to share with everyone. I write all the time and have a few other solo records under my belt. It's just grabbing the moments to get into the studio to record them all. I also do many collaborations with artists and co-write too. You can find my bass playing on a few records out there Rowan Rheingans 'The Lines we Draw Together' / David Kitt 'Yous' / guitars, bass and vocals for O'Hooley & Tidow 'Shadows' & a recent co-write and musical collaboration with Charlie Dore on new album 'Like Animals' set for release this year. In 2019 I got the opportunity to perform in the Danny Boyle, Richard Curtis movie 'Yesterday' and play bass and sing on the Abbey Road Studio recorded soundtrack – reinterpreting those classic Beatles' songs.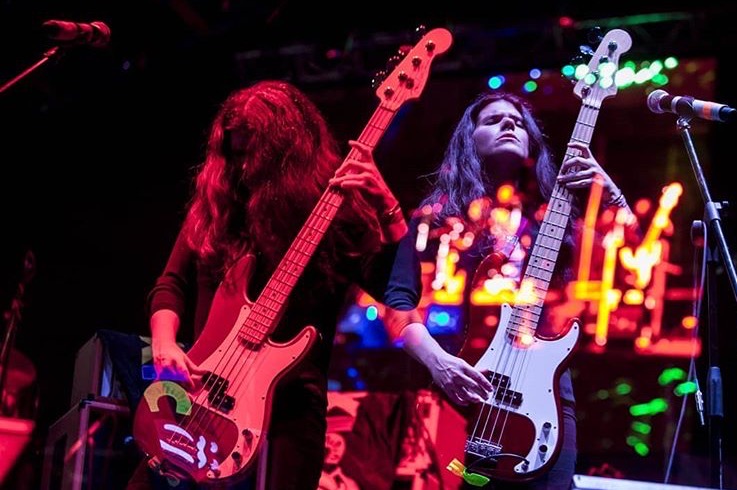 Wow, that's so awesome! I'd love to hear more about how the 'Yesterday' opportunity came about?
Michele: I was asked by an amazing producer/musician friend of mine, Adem. He was helping to MD the project and put together 'Jack's (Himesh Patel's) band. Composer Daniel Pemberton, director Danny Boyle and writer Richard Curtis (all these insanely talented people I admire and am inspired by) were looking for something special/badass on stage for the movie. It was all a bit a dream… Not only that I couldn't imagine up something like this in a million years, but it seemed to happened so quickly and intensely I couldn't quite believe it. I was on tour with my band The Magic Numbers, and then off to shoot these iconic movie scenes. One of them at midnight, playing bass on stage at Wembley 'fucking' Stadium!! Before shooting begun we spent some pretty amazing days recording the soundtrack at Abbey Road Studios where I got to play different versions of all those McCartney/ Lennon 'Beatles' classics. So yeah… a total once in a lifetime moment, I sometimes lie in bed thinking did this really happen. I also requested an Orange backline for the movie when I played.
That must have been pretty surreal, what an opportunity! So cool you used Orange as well, which leads me to my next question! What is your history and experience with Orange?
Michele: It's been a long time since my love affair with Orange began, I remember rocking out onstage – think it was in America, maybe even SXSW in Austin. There was an Orange backline for the gig, I plugged in and never looked back… It looks so fucking cool too. My amp is a cherry red version AD200 MKIII head with an OBC410 & OBC115 cabs. As far as experiences go, I've only had great experiences with Orange and the team of people. They all love what they do and they do it with care and genuinely get it, from the musicians side of things. I've been using Orange almost since the beginning of the band now. Whenever we're on tour and I'm unable to bring my own gear I always request Orange.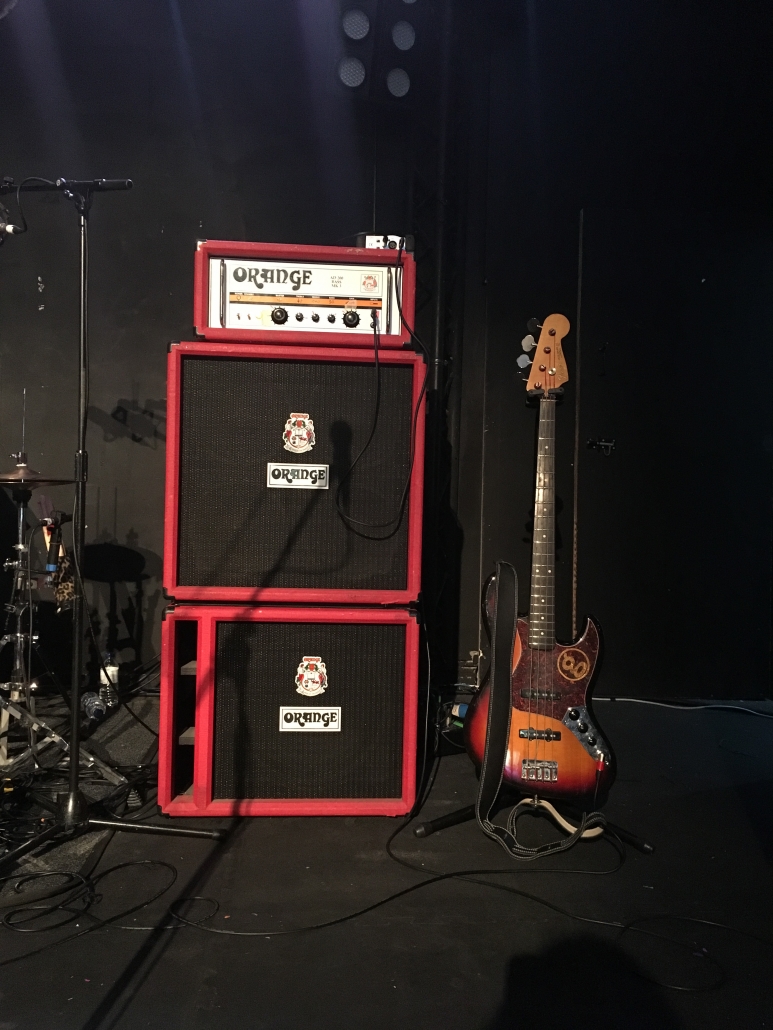 What do you look for in an amp?
Michele: Particularly in a bass amp, I'm looking for clarity, punch, depth and warmth. I have to feel the vibrations through my body and still be able to make out the melody lines I'm playing, it's really integral to our band's sound and the hook lines in our songs. Some amps lack the depth and warmth, it's either too harsh and has a short attack… I hate that. I move around a lot on stage with the band and I want to be able to feel the sound is moving, grooving with me. Orange amps are the only amp for me.
What would be your advice to people aspiring to play?
Michele: Take your time, don't force it… Work out what you like and when you do. Fall in love with your instrument, form an unhealthy relationship and become obsessed with it. Wake up next to it, fall asleep playing it, tell your friends you can't go out and instead enjoy the calluses forming on your fingertips. I remember playing my bass over and over at all hours of the night learning to sing and play at the same time… I wanted to be able to do both things because I love singing too. I wanted to do them both at the same level of badass!! I was addicted… You've gotta love it, enjoy, get frustrated, push yourself and take the time to lose yourself with it. Music and your instrument will always be there for you… Once everyone's asleep it's waiting to be played and written on. It's the perfect little secret.
https://orangeamps.com/wp-content/uploads/2020/05/Michele-Stodart-The-Magic-Numbers.jpg
869
1304
Ella Stormark
https://orangeamps.com/wp-content/uploads/2018/04/Orange-Pics-logo-307px-279x103.png
Ella Stormark
2020-06-03 09:48:38
2020-06-03 09:50:52
Interview: Michele Stodart of The Magic Numbers