Desertfest London 2019 – While We Wait…
Once again Desertfest London has gone and done it and put together yet another cracking lineup for this year's festival featuring bands and artists such as OM, Fu Manchu, Earthless, All Them Witches, Kadavar, Electric Citizen, Witch and more. We might still be a while away, but we're impatiently waiting as we count down for the festivities to begin.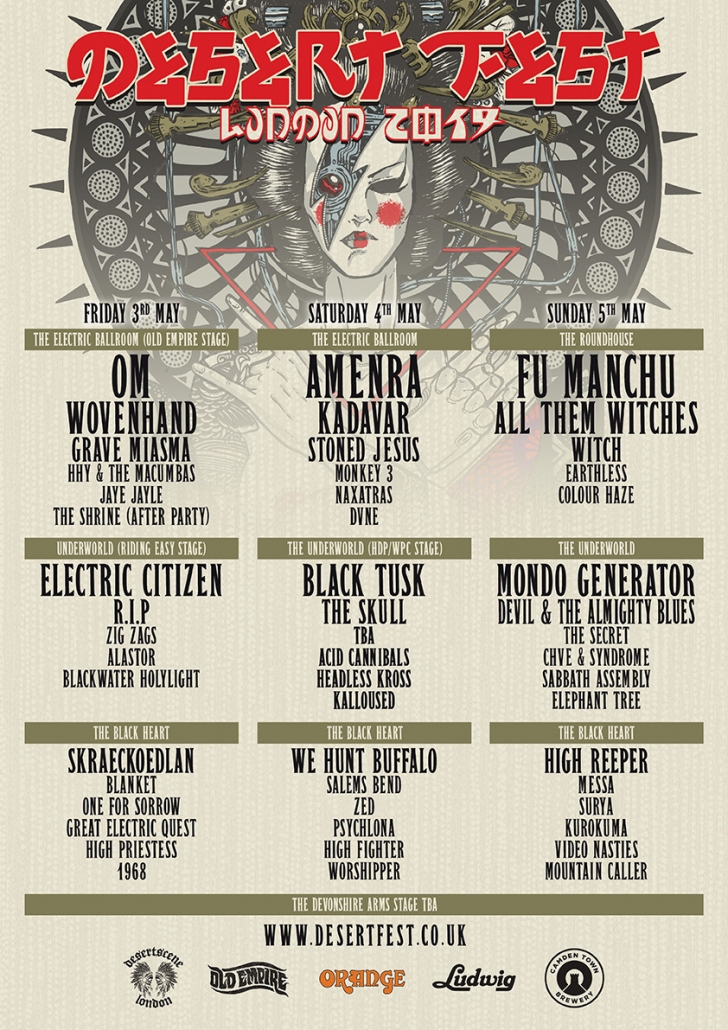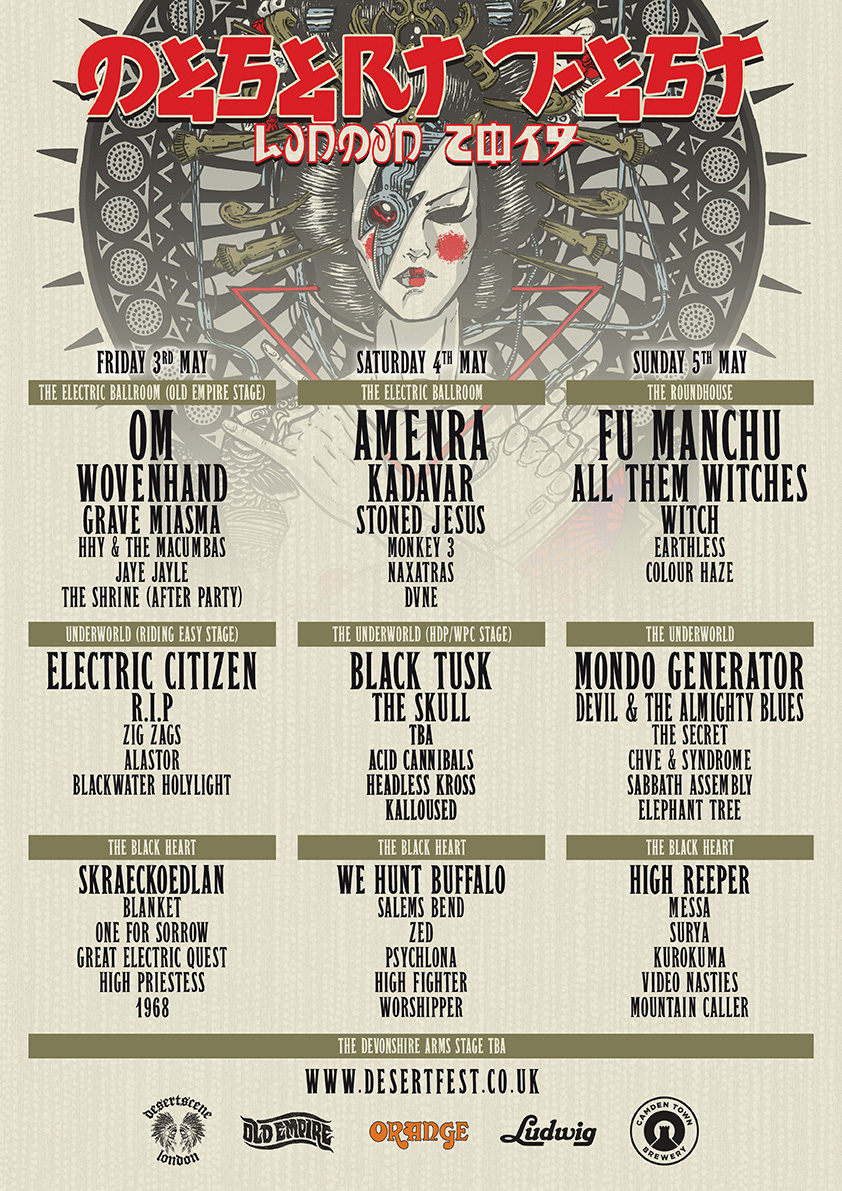 The festival is held every so slightly later than usual this year as it's taking place over the weekend 3rd to 5th of May, and as spring should have properly sprung by this point we're hoping for even sunnier conditions than last year – there is just something beautiful about casually bumping into about 98% of the people you know drinking sunny pints at 3.45 on a Friday in the designated Desertfest area outside the Black Heart, browsing through records and merch while chatting along.
Desertfest means madness to us at Orange, and we'd probably all clone ourselves if we could to stretch out between the different venues to catch all the bands as well as conducting all the interviews, shoots and unsuccessfully trying to upload Instagram stories while in our favourite but 4G-less basement at The Underworld. In many ways, it's very much like a wedding, our wedding – lots of planning and excitement during the months leading up to it, until day one's all of a sudden there and you're jet launched into an overwhelming experience of people to talk to and a gallon of booze thrown into the mix. Not your average day in the office, and sometimes it's hard to differ between working hard or hardly working – somehow the two go hand in hand delightfully during this weekend.
As always, there's always some acts that excite me to the point of explosion, last year it was Hawkwind who's set timed perfectly with me finishing all interviews for the weekend, allowing embrace the space and go full Rainbow Rhythms in the crowd during their set. This year I've got my heart set on Earthless at The Roundhouse despite having seen them a whole bunch a times before, the last one being at Brighton's The Haunt where I for a second thought I'd take off into hyperspace during the 20 minute long into. My heart sings for Earthless, the finest psych connoisseurs and masters of their instruments, and some of the kindest people in the industry. I spoke to guitarist Isaiah about his expectations towards the gig, and being one of the bands chosen to close the festival at Roundhouse on the Sunday;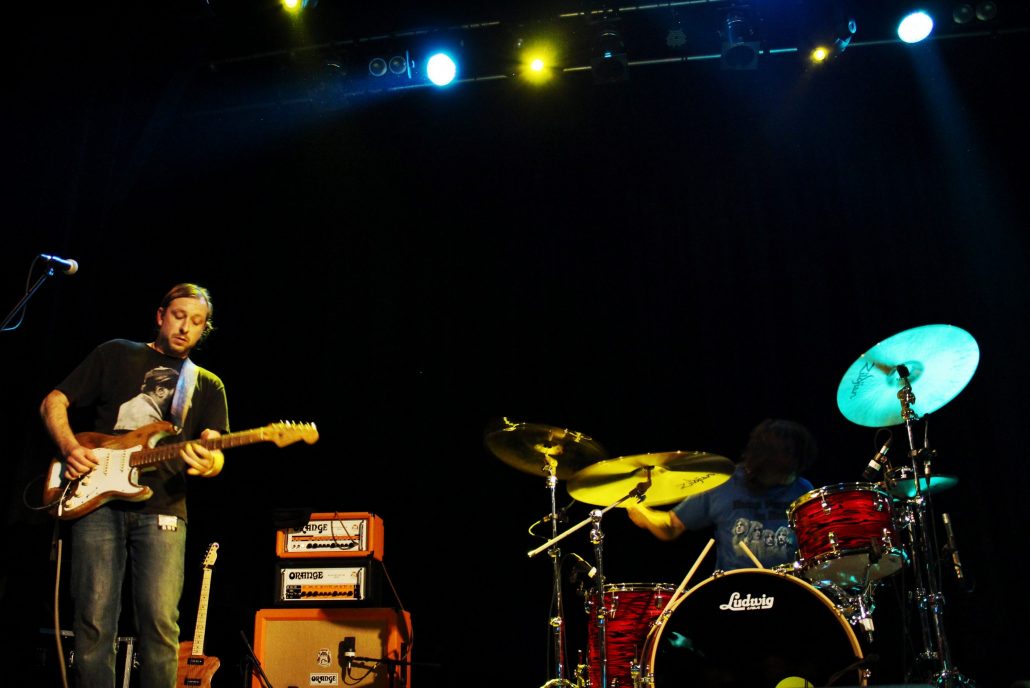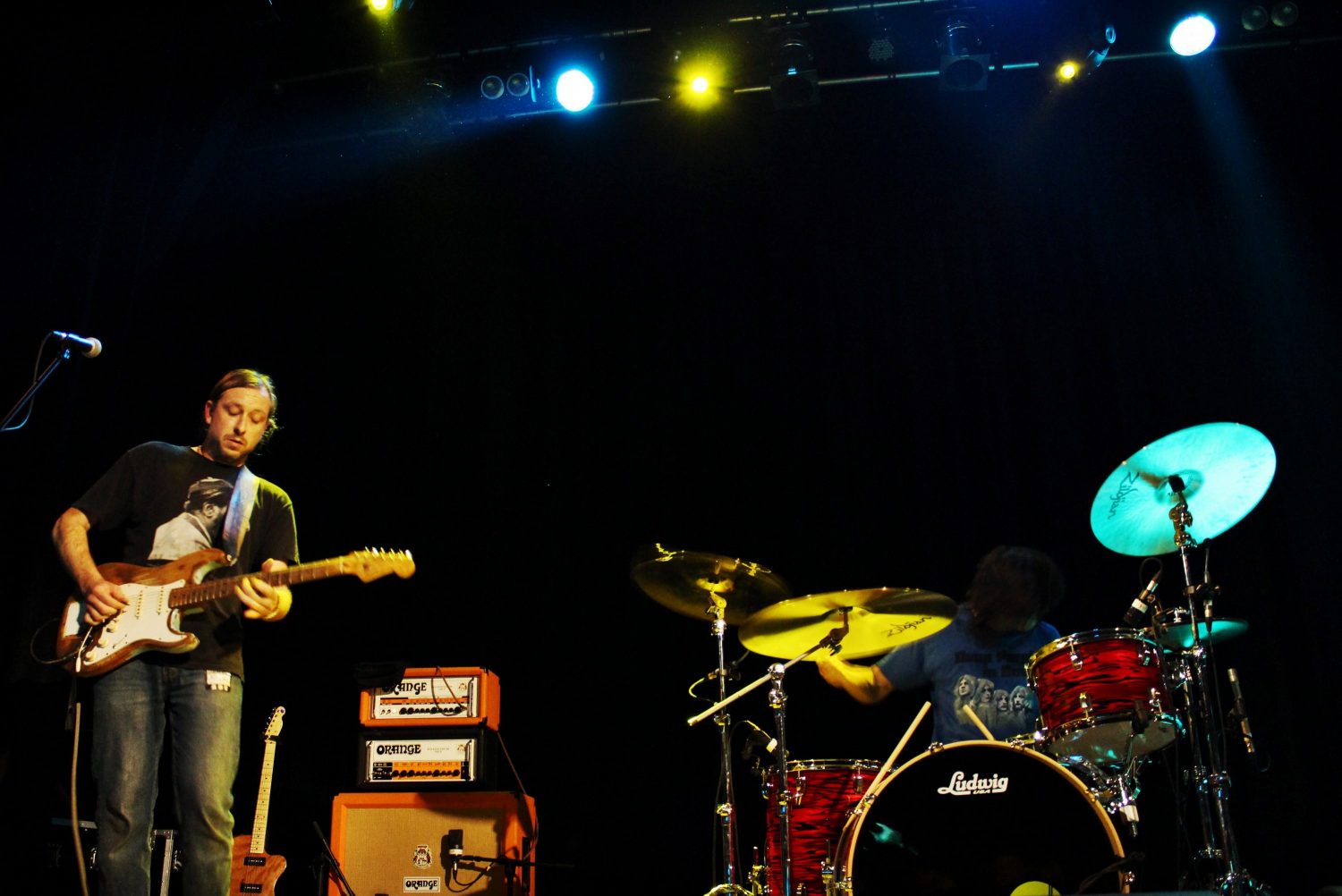 "We're stoked and honoured and excited to be playing with all these bands that we love, and to play a venue such as the Roundhouse makes the whole thing even sweeter! We can't wait to get to London and let it all out."
– Isaiah Mitchell, Earthless
Another band I'm genuinely stoked to see at the Roundhouse is All Them Witches – having first seen the band play London's Lexington just three years ago it's incredible to think how much they've grown during those years, from Lexington to Scala to Koko to the Roundhouse – almost sounds like a classic case of "dreams come true". Having recently parted with their keyboard player the band is now performing as a three piece, so seeing how they've adapted their music to be performed one man down is pretty exciting. Everyone loves a power trio, and ATW might just be the next big one.
Day passes and weekend tickets are up for grabs via Desertfest London's website, so get your hands on yours before it's too late.
https://orangeamps.com/wp-content/uploads/2018/04/IMG_8914.jpg
2000
3000
Ella Stormark
https://orangeamps.com/wp-content/uploads/2018/04/Orange-Pics-logo-307px-279x103.png
Ella Stormark
2019-02-17 11:52:07
2019-02-19 09:50:10
Desertfest London 2019 – While We Wait…