Our Custom Shop Series represents over forty years of craftsmanship, creating some of world's very finest amps in limited numbers.
Combining a beautifully straightforward front panel, elegant construction and exquisite Blues-Rock tones, the Custom Shop 50 is the quintessential 'player's' amp. Meticulously hand wired using premium grade components and heavy gauge copper wire, the internals are nothing short of a work of art.
Sonically, this single channel gem caters for those guitarists pursuing pure and unadulterated tonal refinement. Switching between 30 Watts Class A and 50 Watts Class A/B output alters the amp's feel and response, with a wonderfully sensitive chime in Class A mode. In the Class A/B setting, the mids open up, for a more aggressive, full-bodied kick.
The EQ section is highly responsive, and interacts brilliantly with the Gain control, going from round and smooth, to bold and snarly. Our unique HF Drive control allows for fine tuning of the upper harmonics. As the HF Drive reaches 3 o'clock on the dial, it adds negative feedback at the output stage for a rich, thick overdrive which sails through any mix. A footswitchable EQ lift provides an awe-inspiring canvas for lead work, adding fullness and singing sustain. For classic British tone, it doesn't get any better than the Custom Shop 50.
KEY FEATURES:
Handwired, single channel: 
"Old School" Tonal purity.
50W Class A/B & 30W Class A modes:
Brighter & Sweeter in 30W. More 'girth'/low mids in 50W
HF Drive Control:
Fine tune the upper mids and saturate the output valves. Works particularly at high volumes (negative feedback)
Footswitchable EQ Lift:
Providing an awe-inspiring canvas for lead work, adding fullness and a singing sustain.
| Features | Single channel hand wired head, 50W Class A/B and 30W Class A modes, footswitchable EQ defeat and HF Drive control. |
| --- | --- |
| Front Panel Controls (Right to Left) | Gain, Bass, Middle, Treble, HF Drive, Master Volume |
| Rear Panel Controls | 50W Class A/B / 30W Class A switch |
| Valves | 2 x ECC83/12AX7 | 2 x EL34 |
| Speaker Output Options | 1×16Ω, 1×8Ω or 2×16Ω |
| Dimensions (W x D x H) | 55×27x24cm (21.65×10.63×9.45in) |
| Weight | 18.55kg (40.9lb) |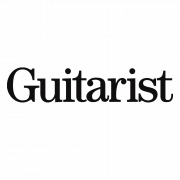 This level of care and workmanship is rare, but more importantly, it's done so that your amp can outlast you and a lifetime of pro use.
The thick, juicy overdriven tones that this beast of a head kicks out are some of the most satisfying we've heard from any amp.
The CS 50 stands proudly and resolutely unique, and for that we like it a lot. In fact, we might just love it.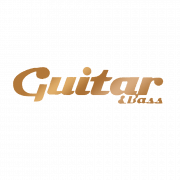 It sounds, in a word, Orange: big, loud and solid, with a strong, oaky 'clonk' in the midrange and plenty of clarity at the top.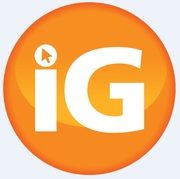 The first thing you'll notice about the CS50 when you see one is the bulletproof construction and and superb build quality.
The detail and pick response is nothing short of astounding and makes you play better as you listen much more to your sound and the way it is interpreted by the amplifier.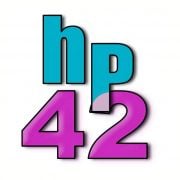 I LOVED working with this amp.
https://orangeamps.com/wp-content/uploads/2013/01/Custom-Shop-50-1.png
3000
3000
Ibe
https://orangeamps.com/wp-content/uploads/2022/09/Arnold-Boecklin-Vintage-Logo-Black-279x67.png
Ibe
2009-05-01 14:00:00
2022-07-27 11:27:39
Custom Shop 50
ALL ANALOGUE | INSPIRED FROM OUR ROCKERVERB Mk2 | FOUR STAGES OF GAIN
Solid State Never Sounded So Good
The Crush Pro Series marks our first foray into the realm of high powered, stage-ready solid state amplifiers. Taking its inspiration from the twin channel circuit in our prestigious Rockerverb series, the Crush Pro range has been developed using high grade solid state components. At Orange we have embraced this analogue technology and honed it to the point of perfection. The result is amplifiers that deliver the warm, rich tonal characteristics that have been our hallmark from the very beginning, coupled with extraordinary levels of versatility and construction to match.
For those who prefer a head and cab setup, the Crush Pro head 120 takes the same features and 120 Watt output stage as the Crush Pro 120 combo and puts it in a lightweight head format. A range of speaker cabinets can be connected via the two parallel speaker outputs (min. 8Ω load), but our personal favourites are our own CRPRO412 cab for its potent midrange or our PPC212OB for its unrivalled chime.
The Clean channel is a vintage-inspired design, with plenty of sparkle. As the volume control increases, the amp begins to break up into bluesy crunch at higher settings with musical, touch sensitive overdrive. The overall output volume can then be reduced to 'bedroom levels' with global master volume. The Dirty channel takes its roots from the Rockerverb, with four stages of gain covering a wide range of driven tones. Even at the limit, the Dirty channel remains tight and focused with sustain for days! Complete with professional details like a super transparent, fully buffered effects loop, footswitchable digital reverb (hall/spring/plate), and more than enough power for practically any venue, the Crush Pro 120 will always perform, wherever your music takes you.
ALL ANALOGUE SIGNAL PATH
Our commitment to analogue amplifier circuitry in a digital age ensures that the Crush Pro 120 head possess the lively feel and responsiveness that Orange is famous for, inspiring guitarists to play their instruments, not the technology.
TWIN CHANNEL, HIGH GAIN PREAMP DESIGN
Our high-gain preamp design puts a truly inspiring range of complex tones in the hands of the player. High quality, low noise components provide four stages of gain with exceptional richness and clarity. The result is amps that deliver everything from blissful cleans, to classic Bluesy Orange crunch all the way through to full-bodied, ultra high gain Metal distortion. Clean and Dirty channels can be switched on the amp's top panel or remotely using the optional footswitch.
BUFFERED EFFECTS LOOP
For players who love their pedals, the Crush Pro 120 head has a fully buffered, low impedance loop allowing for any number of effects and cables to be patched between the amp's input and output sections without sacrificing tone. Our attention to detail here means your pedal arsenal will perform to its absolute peak.
DIGITAL REVERB
With the option of Spring, Plate and Hall Settings, the reverb in the Crush Pro 120 head is an all-new digital module which adds a warm 3D spaciousness to your sound. Ranging from a subtle shimmer to lengthy ethereal trails, the circuit features an analogue 'dry through', ensuring your guitar's tone maintains its integrity as the reverb is blended in.
YOU CAN RUN ONE OF THREE CAB CONFIGURATIONS ON THE CRUSH PRO 120 HEAD:
– One 16 ohm cab connected to one of the speaker outputs.
– Two 16 ohm cabs connected to both speaker outputs, or daisy-chained together to one of the speaker outputs.
– One 8 ohm cab connected to one of the speaker outputs.
It's better to not daisy-chain, in case the first cable or cab in the chain were to fail during a performance; then you'd lose all your sound. Running a separate cable to each cab insures at least one cab will still be going if a speaker cable or cab fails during a performance. Use the Orange FS2 to switch reverb on and off and change channels.
Features:
Two-channel guitar amp head, Fully Buffered Effects Loop, Footswitchable Digital Reverb (Footswitch Sold Separately).
Controls (Right to Left):
Clean Channel: volume, bass and treble.
Dirty Channel: volume, bass, middle, treble and gain.
Global: volume and reverb.
Finish Options:
Orange or Black basketweave vinyl
Output Power:
120 Watts RMS
Speaker Output Options:
MINIMUM 8 OHM: 1 X 16 OHM, 2 X 16 OHM, 1 X 8 OHM
Unboxed Dimensions (W x H x D):
(W) 55 X (H) 23 X (D) 25CM / 21.65 X 9.06 X 9.6"
Unboxed Weight:
14.4KG / 31.75 LB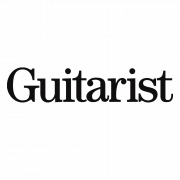 The Crush Pro sounds big and powerful in the room, with more than enough punch for stage use in typical pub and club gigging scenarios.
Be prepared to consign your negative preconceptions to the same scrapheap as the stiff and unmusical transistor amps of decades past; Orange has proven that there absolutely is a place for solid-state technology in today's amp market, especially when it punches this far above its weight, sonically.
https://orangeamps.com/wp-content/uploads/2019/02/Orange-Crush-Pro-CR120H-1-1.png
3000
3000
Ibe
https://orangeamps.com/wp-content/uploads/2022/09/Arnold-Boecklin-Vintage-Logo-Black-279x67.png
Ibe
2009-03-01 14:58:00
2022-07-27 11:26:11
Crush Pro 120