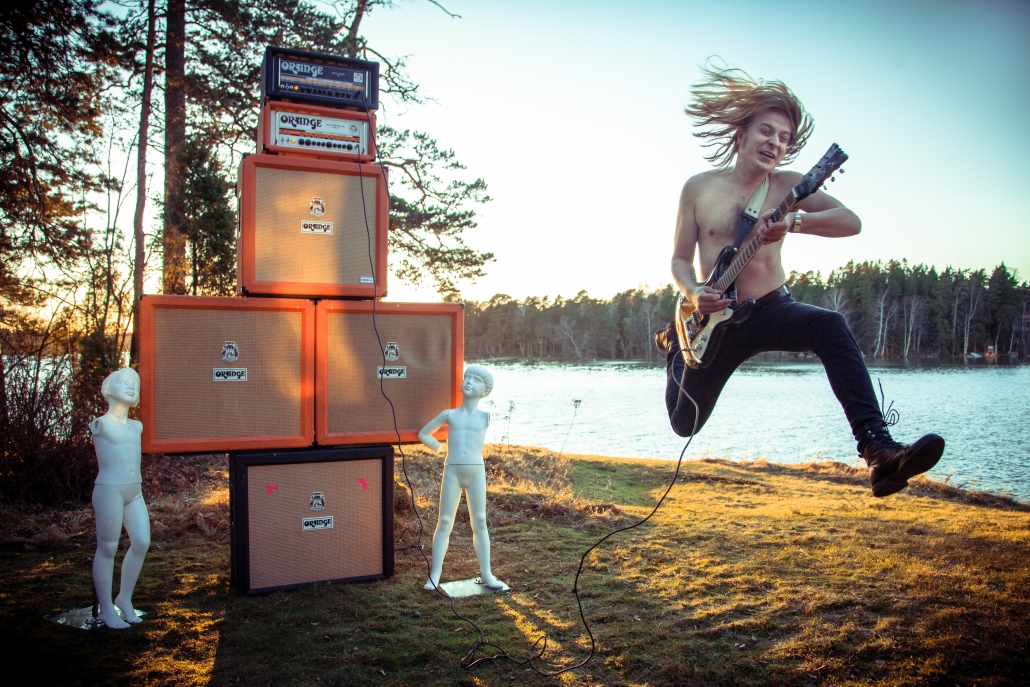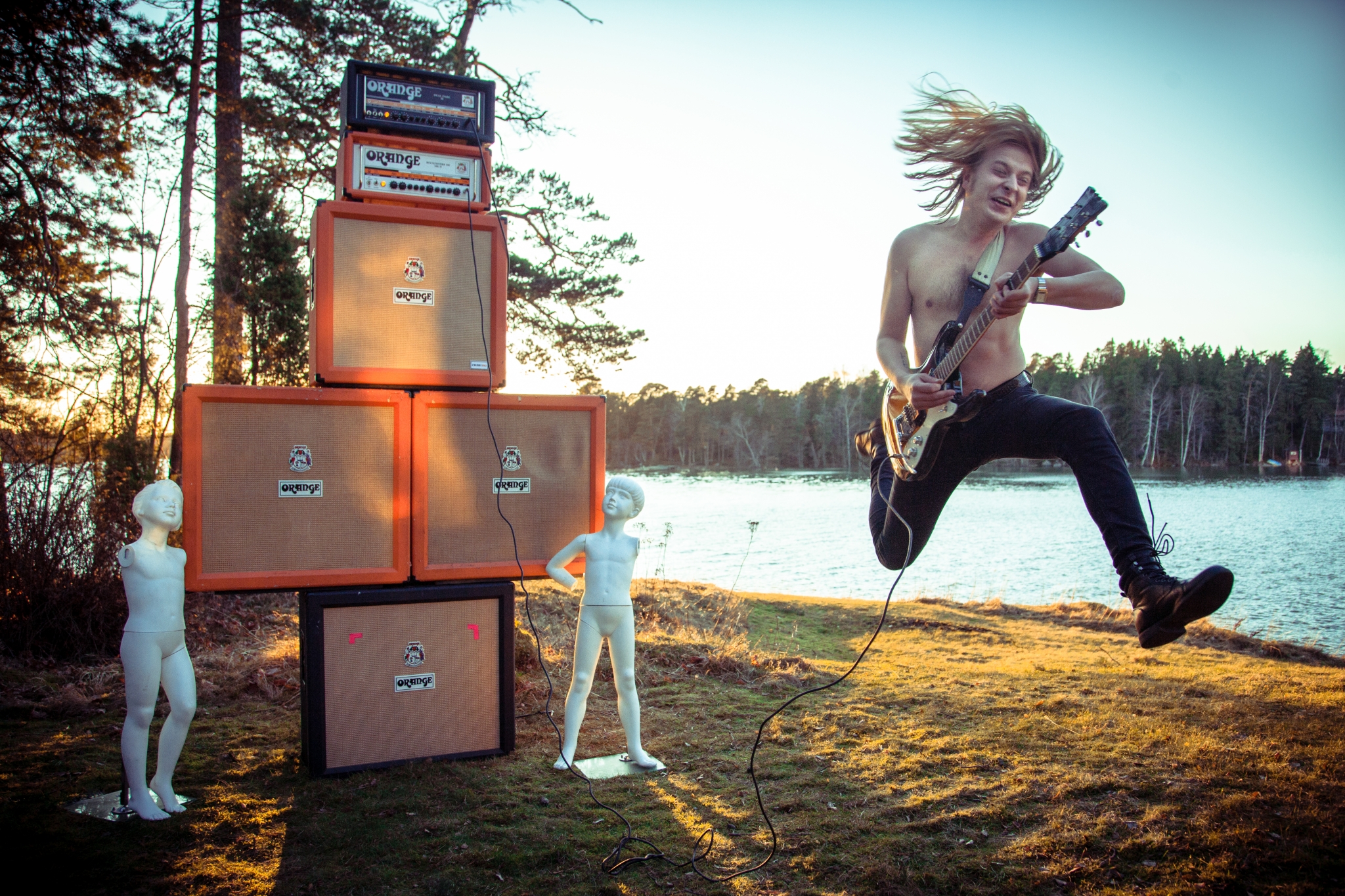 Anyone who's seen Kaleidobolt live knows they're a force of nature, fuelled by Nordic darkness, and we are stoked to welcome guitarist Sampo to the Orange family! Find out more about him and his love for our funny looking but great sounding amps below.

Okay, let's get down to the very basics for our readers to get to know you – who are you?
Sampo: I'm a 25-year old fellow playing guitar in a band called Kaleidobolt. You can call me a musician nowadays, since I don't work in gambling industry anymore, haha. One of my first music related memories is when my dad sat my brother and me down in a dark room to listen to "Shine on you Crazy Diamond" at full volume. Powerful stuff when the stuff you'd been listening so far was The Smurfs CD's. I really fell for this music thingy when my mother got a guitar for her birthday, I was 11, and mesmerised by the instrument. Due to a combination of my mum's lack of motivation to learn how to play and me being overwhelmed by how cool the guitar was, as well as having nothing better to do, it ended up being me becoming the guitarist of us. As I got older, I went to Kuopio Senior High of Music and Dance, before I eventually left Kuopio for Helsinki, as the Kuopio music scene was rather dull. I ended up joining Kaleidobolt in Helsinki, where I still am six years later, having also just become endorsed by Orange. Woo! It all came together!
Kaleidobolt, how did you guys all meet and end up playing together?
Sampo: The original line up came alive when our bass player Marco moved to Finland and wanted to start a band. We all found each other through this Finnish website where you can put ads out to look for musicians to play with. Normally this particular website should be avoided at all costs, but we got super lucky for some reason. Marco and our previous drummer Valtteri started playing together and mastered rhythm duties while still searching for a guitarist. At the time, I was in a jazz-fusion band where the average age was about 47. It was an educational experience, but I wanted to properly start ROCKING OUT, and ended up contacting Marco. At first I thought they Kaleidobolt were looking for a guitarist and backing singer, but I somehow got tricked into singing lead. But yeah, I haven't looked back since. After our latest tour our beloved drummer Valtteri chose to step down from the drum throne, and we heard through friends that this dude Mårten from Finnish hardcore band Foreseen could fill some major boots, and oh boy, he fills.
Your music carries elements from a lot of different genres, do you come from varied musical backgrounds?
Sampo: We have a lot of common ground but we have enough varied taste among the band to make song writing really hard and time consuming from time to time. But, the harder the work the bigger the reward, and at the end of the day it's all hugs and high fives. At the moment, song writing feels really easy for the first time ever, which almost slightly worried me. But, I think I'm gonna enjoy it while it lasts.
Nordic countries seem to be producing sweet heavy music like there's no tomorrow, can you tell us a bit about the Helsinki music scene?
Sampo: In Helsinki and Finland in general there's not enough people to have explicit scene for different genres which is really cool. You can see all these same people who attend to punk or psychedelic rock gigs at jazz gigs or whatever. I think you can hear it in music of many Helsinki bands since it's all big beautiful mess of different genres.
You guys are a pretty damn impressive live band, how often do you rehearse, gig, jam or whatever?
Sampo: Haha, Thanks! We did our base work back in the days, rehearsing so much that while touring we can concentrate on all other kinds of activities instead. Again, harder the work the bigger the reward I guess! Of course, it's not bullshit when people say that gigs are the the best practice, and after this month and a half long tour we did with Radio Moscow a while back I could've been dead and still play a gig – NOT FAR AWAY FROM TRUTH TO BE HONEST.
As a guitarist, who was your main influence getting started?
Sampo: It was and will always be: Pat Metheny, Alvin Lee and Jukka Tolonen. No one plays guitar as beautifully as Pat Metheny. Alvin Lee has the most badass guitar face, and Jukka Tolonen is so of a combination of the two (minus the guitar face). Pat Metheny Group's S/T album, Ten Years After's 'Live at Woodstock', and Jukka Tolonen first two solo albums is all I need to know when it comes to playing guitar.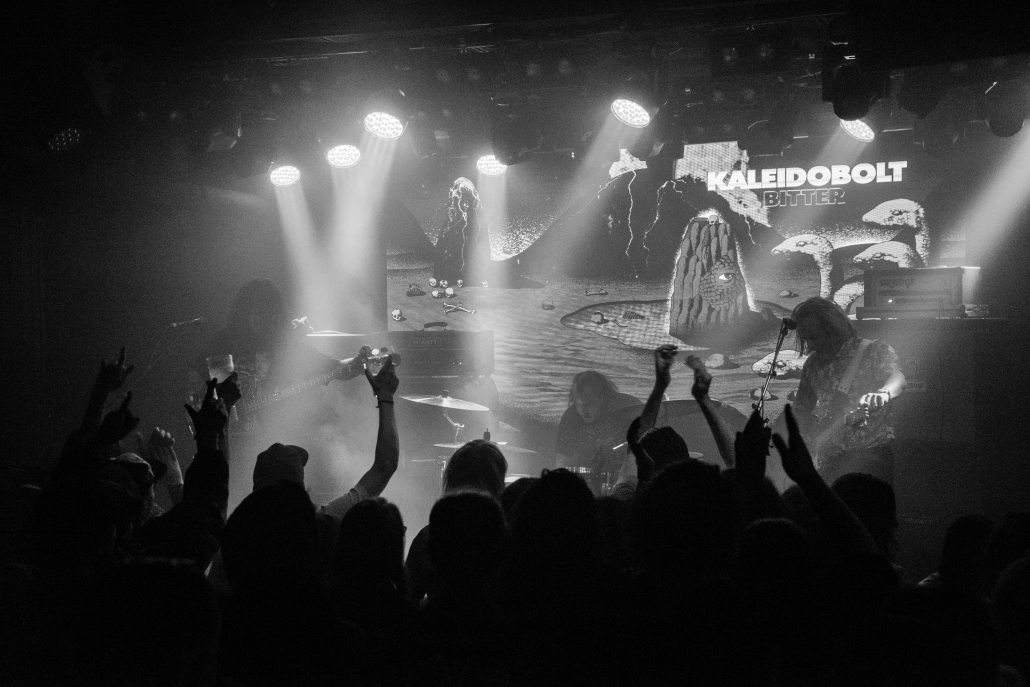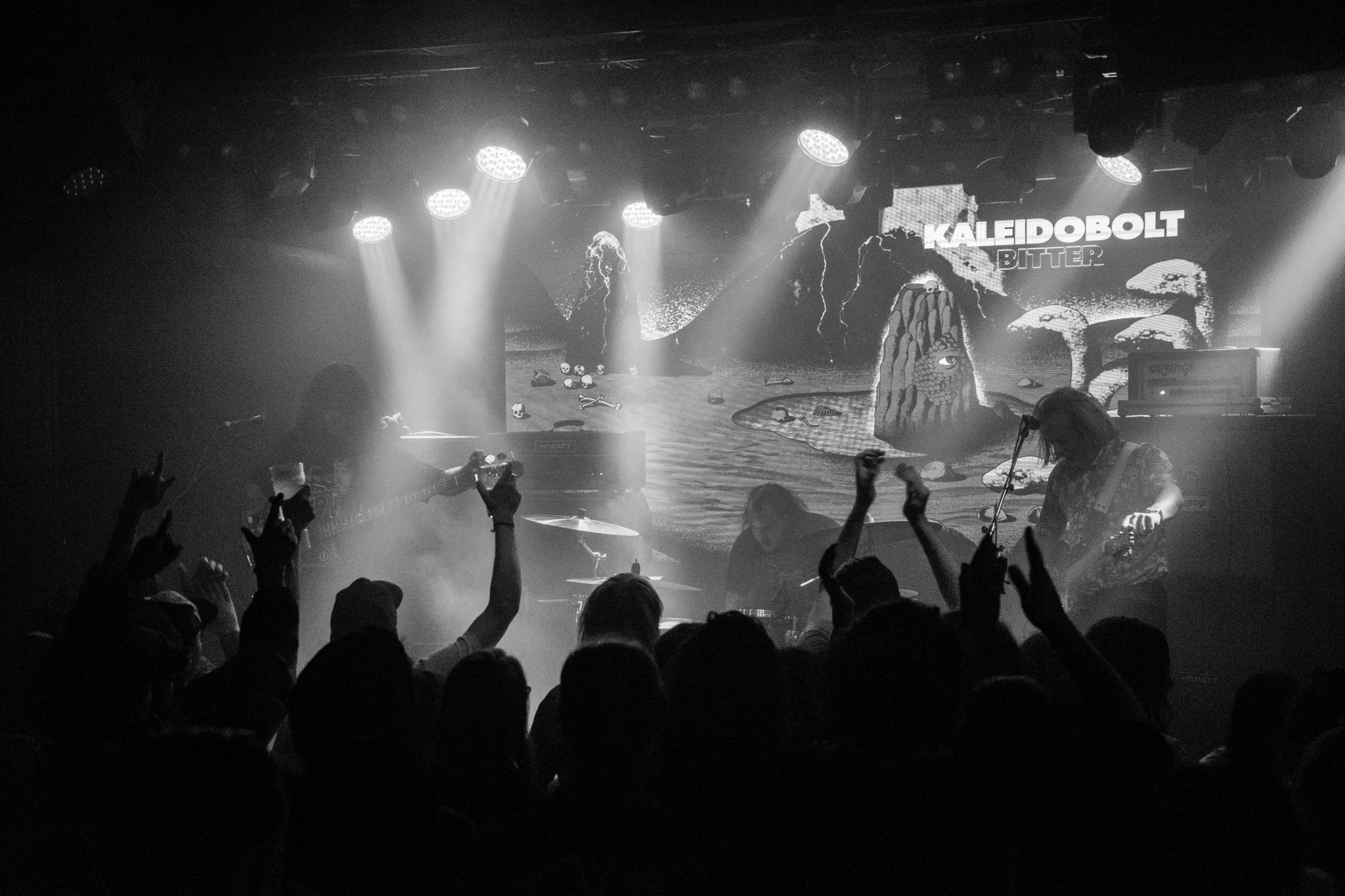 Orange – what's your history and experience with the brand?
Sampo: When I was a teenager I remember referring to Orange amps as "those funny looking amps", and I think the first time I even saw one was some Black Sabbath TV performance. Before recording our first album we had to get me a proper amp and borrowed an Orange AD-140 from a friend, and that was actually first time I tried Orange, and I immediately fell for it. I sort of held onto the amp for a bit longer than I was meant to, to my friend's annoyance. After handing it back, I went to a music store the next day and spent an afternoon trying out different amps, and I ended up buying Rockerverb 100 MKII which surprised and still surprises me with just how gosh darn versatile it is! Nowadays I refer to them as "funny looking great sounding amps".
What do you look for in an amp, and what's your current set up?
Sampo: Versatility. I like playing jazz, I like playing heavier stuff, I like bright clean sounds, I like all kinds of different stuff. With Kaleidobolt we've got a variety of different sounding shenanigans going on, so it's pretty important that the gear can handle that. I've been playing Rockerverb 100 MKII for six years now and it has been just magnificent. When I joined Kaleidobolt and wanted a muddy guitar sound, it was there for me, and when I wanted to do ripping solos, it was there for me. When we started doing songs which needed a twangier sound, it was somehow still there for me. It still amazes me how simple it is to use and manages to adapt in any situation, which is so great as I'm not any kind of gear head, and honestly a bit lazy when it comes to these things, so I've been lucky to have this kind of loyal companion with me all these years. No matter if we're in studio or tour I can always trust that little buddy. Never had any problems with it whatsoever, maintenance or sound wise. So so, summa summarum: I use Orange Rockerverb 100 MKII with Orange PPC412 and Hiwatt cabinets (looking for another PPC412 by the way, in Finland it's pretty hard to find those, WINK WINK…)
https://orangeamps.com/wp-content/uploads/2020/03/20200224-Sampo-Jump-scaled.jpg
1707
2560
Ella Stormark
https://orangeamps.com/wp-content/uploads/2018/04/Orange-Pics-logo-307px-279x103.png
Ella Stormark
2020-03-02 09:00:24
2020-03-02 09:16:48
Interview: Kaleidobolt's Sampo Kääriäinen