Interview – Truls Mörck from Graveyard
Truls Hi my name is Truls Mörck and i'm the bass player of Graveyard.
It's really hard to pinpoint when it is but when i try something out in the store and it may sound good, but when I take it to the rehearsal space and really like rehearse with it, with the guys in the band. That kind of glue that I can find in the AD200, that makes the whole sound, and gives it that bottom end. It's not just about how the amp sounds, in itself but its like how it glues together the guitars and the drums and how it mediates, between those two worlds of melody and rhythm.
Without the bass, the drums can't really speak with the guitarist that well. So i'm like the translator between the two languages, it makes them communicate, makes them sound better hopefully.
I play other instruments as well, I feel like when I grew up I discovered the Grateful Dead very early, the band as a whole and how they seem to have worked together as a collective force, a very democratic and wild freeform group. I guess they call themselves, "good time pirates", seemed appealing to me and inspired me to make music and write music.
I'm using a pretty classic setup of a Rickenbacker bass, the 4001, then an Orange AD200 and OBC810 cabinet. Then I have an additional bass, 1963 hollow body Epiphone and a Fender Jazz Bass as well, to compliment but it all revolves around the Rickenbacker.
I used to play guitar in this band way back, at that point the bass player Rikard used this AD200 and he used that a lot in the band and it became an important piece of the bands sound. So when I came back into this band as a bass player, we tried out some other stuff but the AD200 always seemed to work best for me.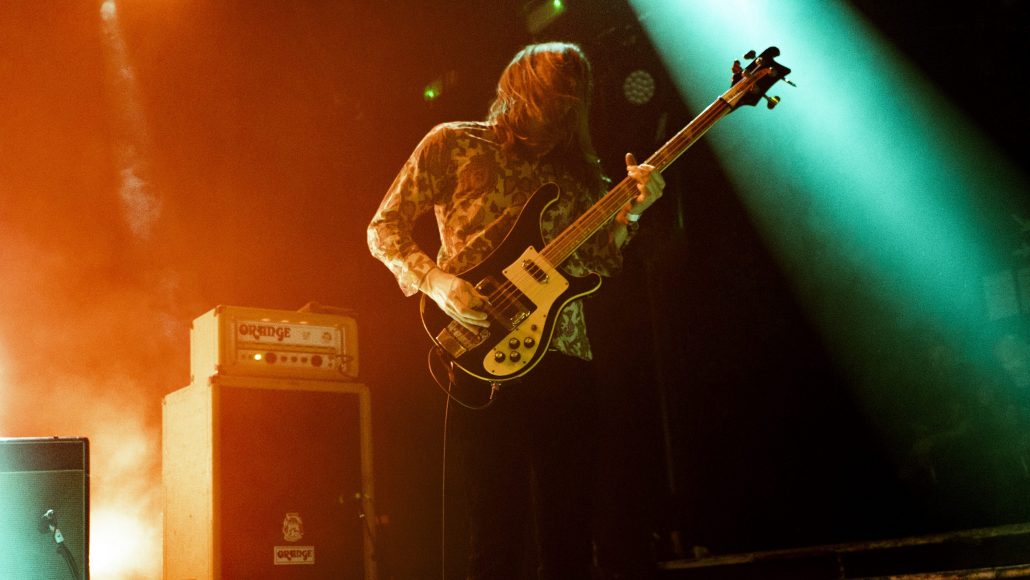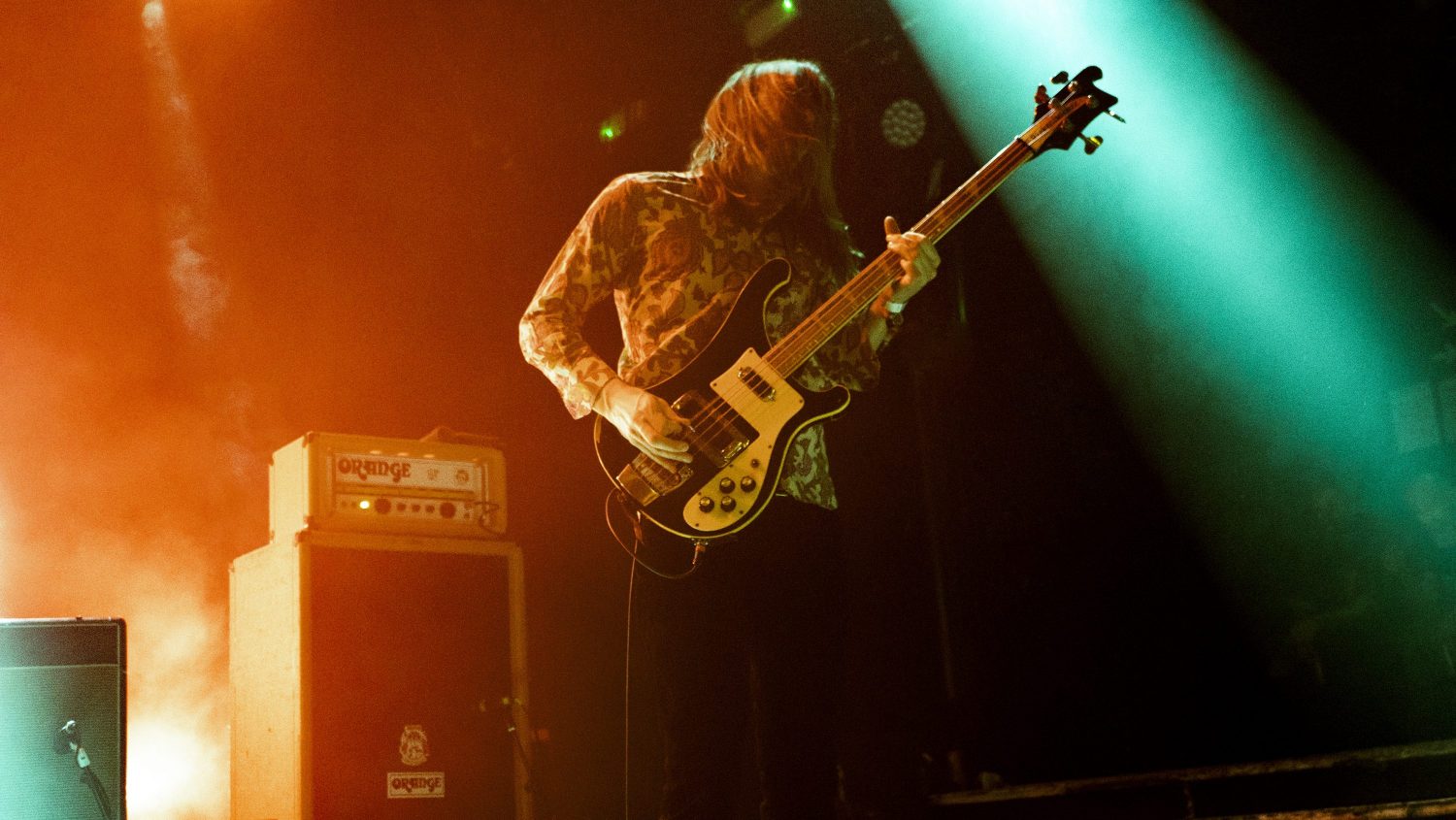 I must say the former bass player, Rikard,he is like the guy who inspired me most, when we played back in the day together, I was always amazed by his style and good kind of simplicity. Also Phil Lesh from the Grateful Dead is a cool guy, based in improvising, not really a steady form of bass playing but a free form style, which i also enjoy.
So have a new album coming out May 25, its the first album in three years, its been a long time coming but it feels really good. The album in general is a little heavier, harder than the last album, its very dynamic I would say. Like most of our records it has slow parts, like i've said before, the heavier parts are a little bit heavier and the slower parts are a little slower, and the mellower parts are mellower. Its a little bit more extreme in that way, in the dynamics. That is how I would describe it, then you just have to listen for yourself and see!
https://orangeamps.com/wp-content/uploads/2018/06/Youtube-Thumbnail-Graveyard-No-Logo.jpg
1724
2584
Orange Amps
https://orangeamps.com/wp-content/uploads/2018/04/Orange-Pics-logo-307px-279x103.png
Orange Amps
2018-06-01 13:59:11
2019-11-30 16:51:54
Interview – Truls Mörck from Graveyard