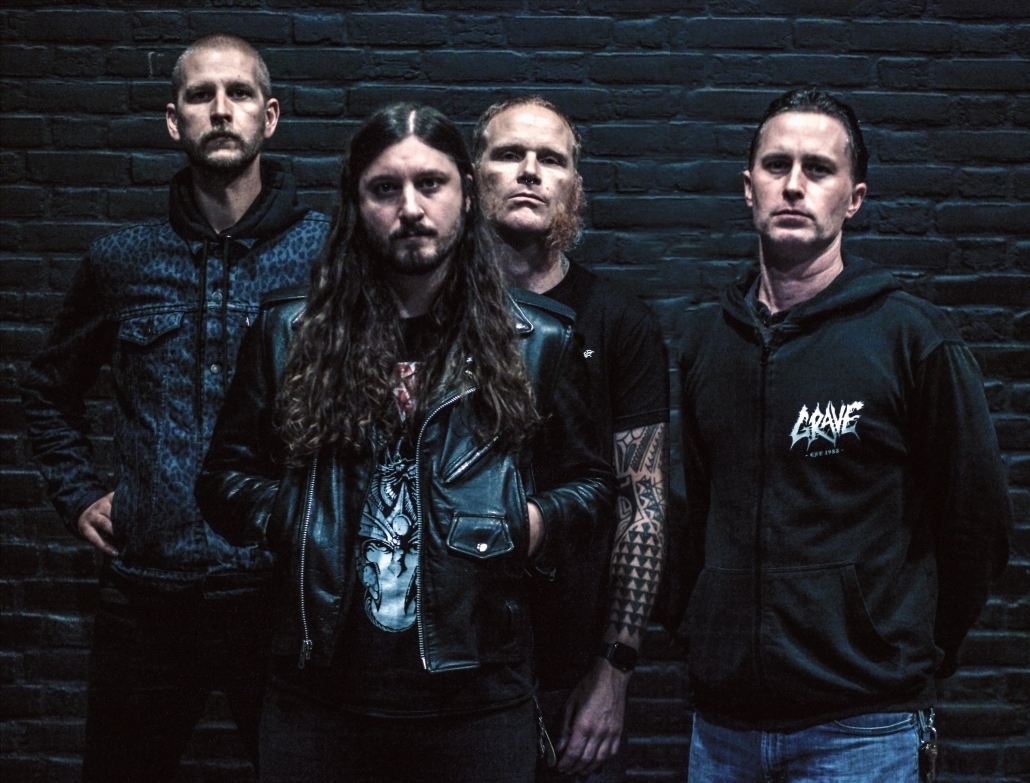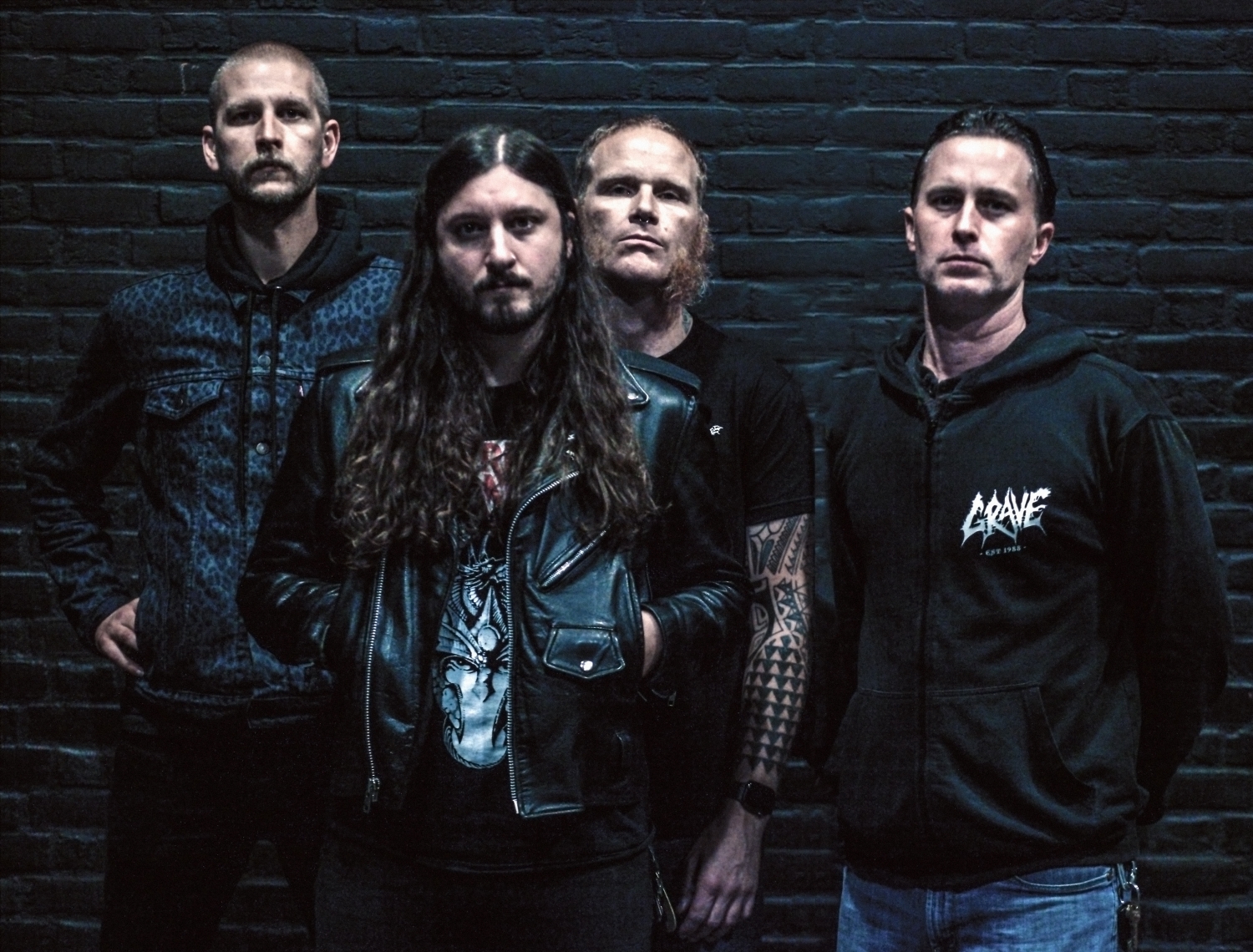 In the light of their recent endorsement and wanting to get to know them a little bit better, we had a chat to High Reeper to find out more about this holy union of heavy riffs, what they look for in an amp, and why they love Orange so much – not honking our own horns, but they really really do, *blush*.
How did you guys all meet and get together playing, had any of you played in bands together prior to High Reeper?
Shane: Andrew (who used to be in the band) and Pat grew up together and they have been friends with Zach (our singer) since they were in their early teens. I have known Justin (our drummer) forever. I met Pat through a mutual friend, and Andrew and Zach through work, and we've been playing together in various projects for more than ten years.
You were originally only meant to recording band and not really play shows – what changed?
Shane: Our original idea was to make a "sabbath" sounding record for fun, and maybe do a couple of local gigs just for kicks. When the record was done and we started passing it around, the response was really positive so we decided to take gigging seriously. Now, 1.5 years later we've played over 80 shows in Europe, including Desertfest London, Berlin and Belgium as well as a bunch of other cool stuff. we're due to play around 100 shows in 2020 alone across the US and Europe.
Besides the Sabbath worship, did you all have mutual musical influences?
Shane: We're all inspired by all of the classic stuff, early Deep Purple, Zeppelin, James Gang, Blue Oyster Cult and all that kinda stuff. Andrew and Zach were in a really cool riff rock band about 10 years ago, and Pat sometimes played with them. Justin's been a touring death metal drummer for the last 15-20 years, and I was a guitar player in a metal band in the 90s.
So, let's get down to business – what's your history and experience with Orange, and what do you look for in an amp?
Pat: The first time I saw an Orange amp was around 2002 when I saw a band from Massachusetts called 'Orange Island'. The guitar player had a 70's OR120 half stack and it sounded massive. Soon after that I found myself an Orange 4×12, and I bought my first vintage OR120 when I was 16. When I turned 18, I bought a 1974 "pics only" OR120 that I used with a Gibson Les Paul Custom. That pair used to shake paintings off the walls. Brutal! When buying an amp, I look for something that is loud and powerful, and with enough gain on tap to get dirty but without sounding thin and buzzy. The Rockerverb has everything I need in one amp. The clean channel has the loud, beautiful cleans of the old OR120's and the dirty channel screams with gain and midrange. It sounds three dimensional and makes my guitar sound alive.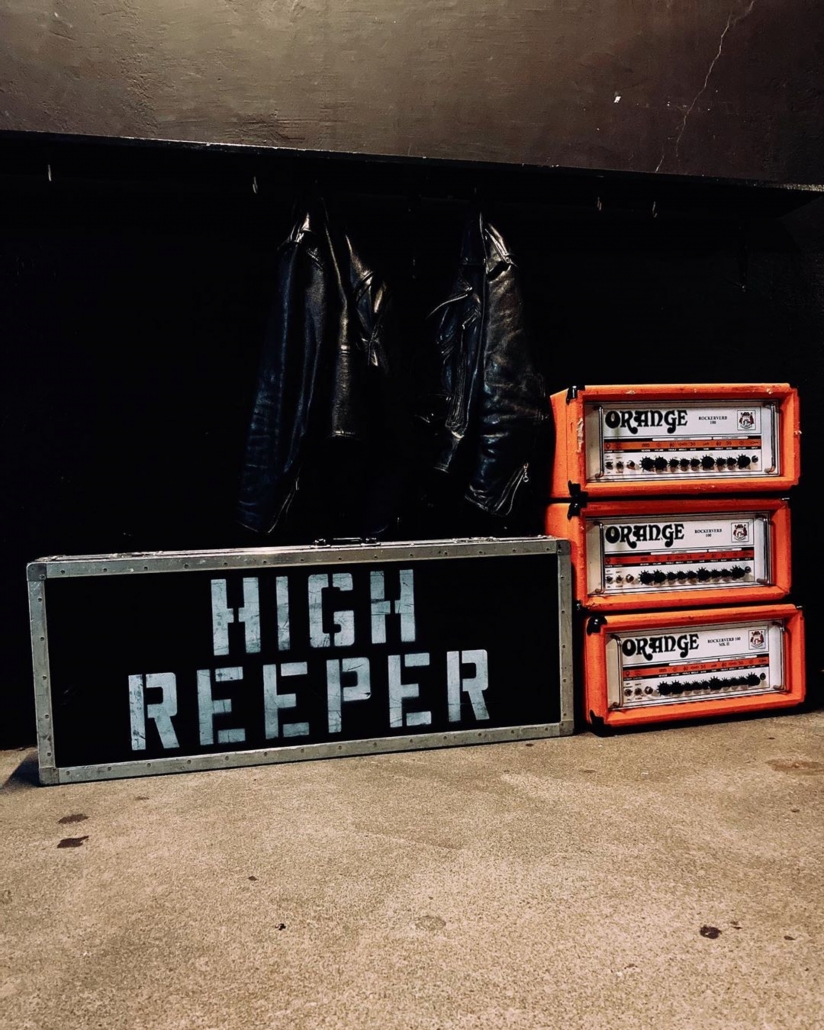 Shane: I walked into Black Market music in San Francisco in 1993 and it was filled with vintage, impossible to find at the time, British amps and I snagged an Orange 4×12 on the spot. About three months later at a guitar show in DC I got an Orange/Matamp OR50 (serial number 199!) and cab. Following that, I snagged a graphic full stack in Ohio and an 80w overdrive in Virginia. The Ormat full stack was my rig for the 90s. I was using a complicated multi amp bass set up that was really annoying to gig with, and one night we played w a band who was using an OB1-500. I used their bass rig and loved it and ditched my complicated rig and ordered an OB1-500 the next day. My fascination with Orange of course began with the Beat Club videos! The OB1-500 covers everything I look for in an amp, high power and the ability to get dirty. The OB1-500 really is like two amps in one and it's made my life a lot better.
You've had a busy year this year, and you mention tons of touring in 2020 – what else is next?
Shane: 2019 has been insane for us. We released our second record and toured Europe twice and securing an Orange endorsement was the perfect ending to our year. We are beyond stoked! Our 2020 is gonna be even busier than 2019. We'll be touring the US in March and Europe in June and that's just for starters. We are super grateful to have Orange with us the whole way!
https://orangeamps.com/wp-content/uploads/2019/11/IMG_3781-scaled.jpg
3661
4817
Ella Stormark
https://orangeamps.com/wp-content/uploads/2018/04/Orange-Pics-logo-307px-279x103.png
Ella Stormark
2019-11-25 08:00:01
2020-01-16 08:39:13
Interview: High Reeper