Summer Music Festival Preview
USA
I'm actually driving the backline for Quicksand down to Jacksonville for this festival. That means I'm getting an artist pass. And that, my friends, means I'm just one step closer to my ultimate goal: side stage for Queens of the Stone Age. I'm also stoked for Red Fang and Clutch. And Foo Fighters, while not my cup of tea, is still one of the best live bands in the world.
By the way, the people-watching at Welcome to Rockville is unmatched. It would be really great if someone could send me the directions to the JNCO outlet store in Jacksonville that's clearly still operational and possibly earning record profits.
I don't feel like I personally belong at this festival anymore. I've sponsored it for the last decade so I go to the Atlanta date once a year (to check-in), but Warped Tour, in its final year, still doesn't have enough throwback artists to entice me. That's probably because the guarantees for bands on Warped are notoriously low. Naturally artists make up for it by selling incredible amounts of merch, but those low guarantees keep most of the big name artists from jumping on.
For nostalgic purposes mainly, I'll probably have to go see Less Than Jake play Warped one last time.
Last year at Psycho Fest I got drunk by the pool with Mastodon. Then I got drunk by the bar with Sleep, Mastodon, and King Diamond. Then I got drunk at a restaurant with Mothership. All of this happened in a 5000 square foot radius. This festival rules (and has almost got their kinks worked out).
This year I'll be broadcasting live from Psycho Fest with my good friend Rock N Roll Beer Guy. We have a lot of interviews lined up with some pretty big names. Let's see if we can get them drunk.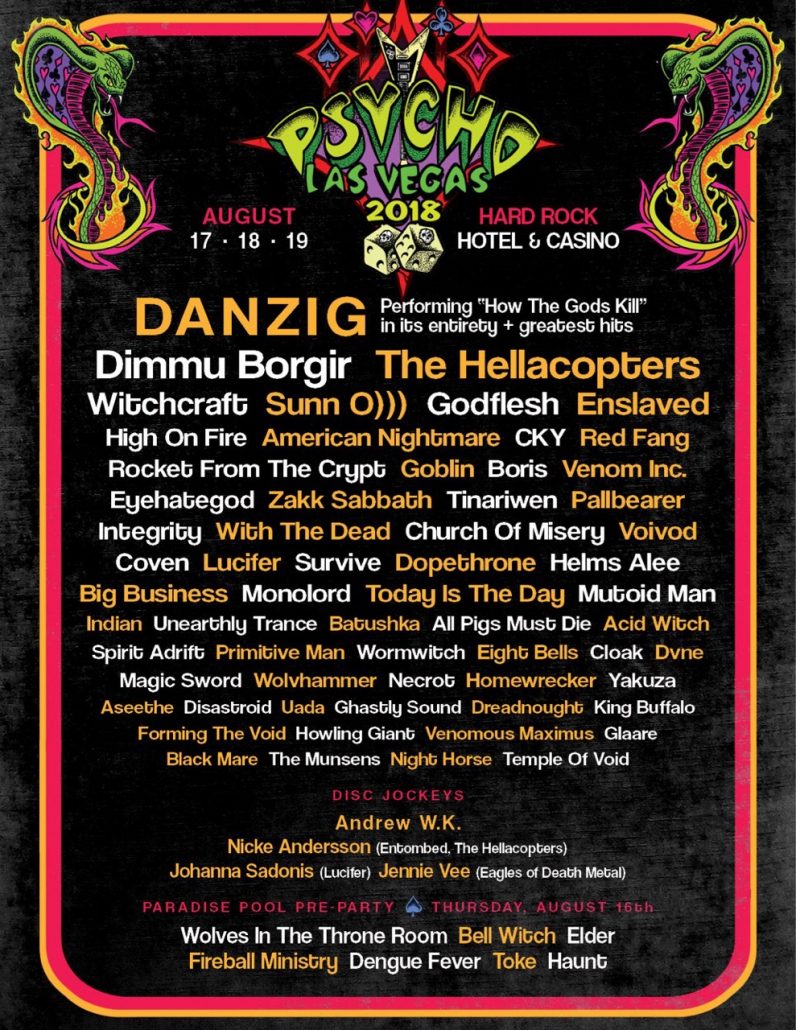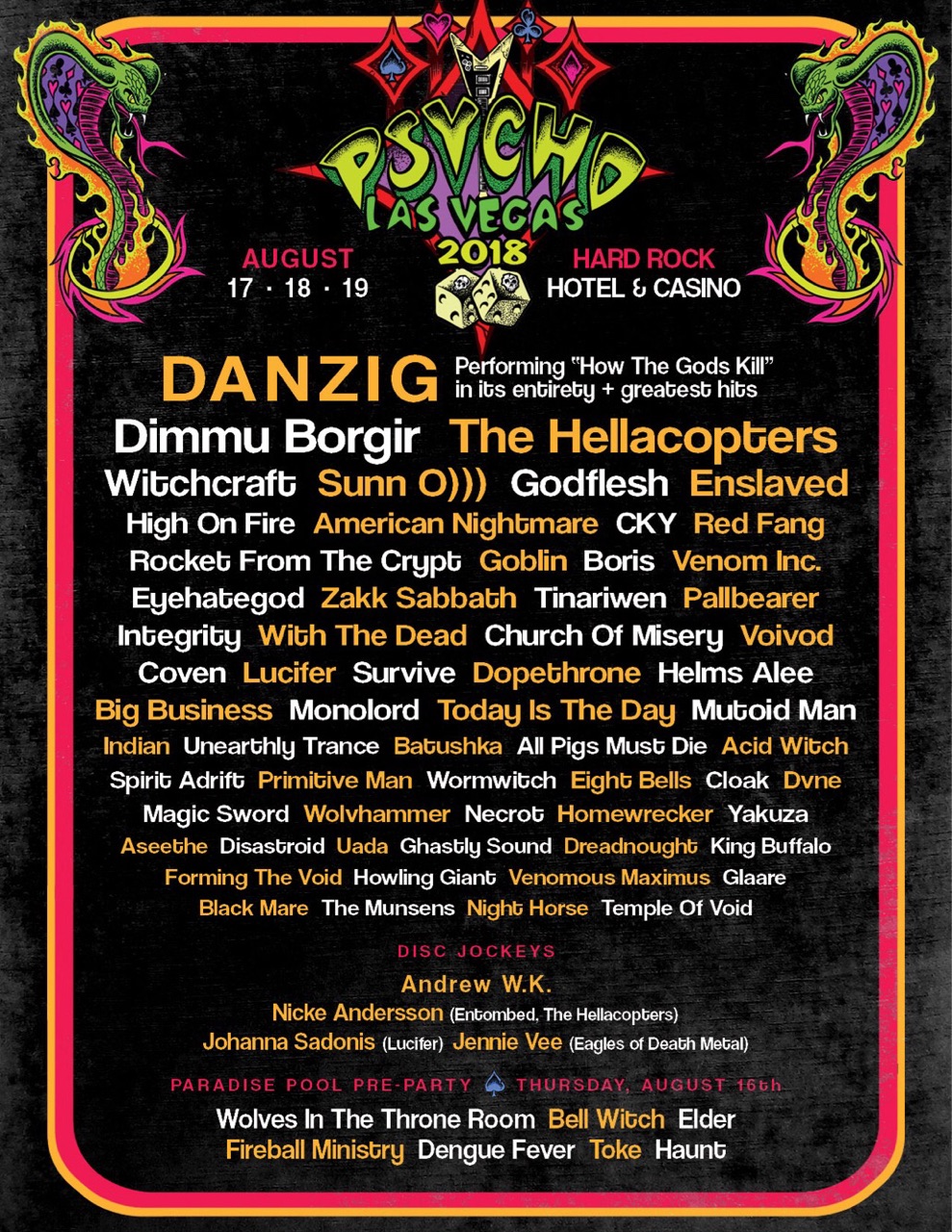 This is my favorite festival to go to if I'm in the mood to be harassed by security even though I have an artist pass. Backstage at Bonnaroo is like the Indian caste system. Either you're Bob Weir (representing the highest caste) or you're not. If you're not Bob Weir, then you're untouchable and I hope you enjoy the off-site parking and carrots-only veggie tray.
On the other hand, Bonnaroo is quite possibly the most eclectic camping music festival in the USA. It's possible to give some, or most, of the credit to Bonnaroo for starting the trend of large-format music festivals offering massively diverse line-ups.
Also, there's way less of this dude at Bonnaroo than there is at Coachella (so that's a bonus):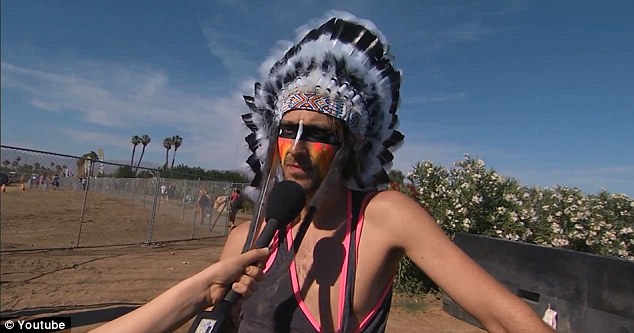 ---
EUROPE
Now in its 7th year, Desertfest just seems to get bigger and better every year. If you are looking for your fix of stoner rock, doom, psych and sludge; then look no further than the Camden based, multi venue extravaganza! This year the headliners are Monster Magnet, High on Fire and Graveyard; other notable highlights will be Puppy, Monolord and the mighty Napalm Death.
Why travel all the way to Iceland? Slayer and George Clinton and Parliament Funkadelic, that's why! Secret Solstice has been a festival I have been trying to get to for so long, it always seems to get a really good mix of lots of different styles of music, in a great setting. This year is no different, Slayer are playing on their final shows and sets from Death from Above and Dream Wife should add to this being an amazing experience.
For 10 years Outbreak Festival has been playing host to some of the biggest and best names in Hardcore and this year is no different. Not only have they got headline sets from the mighty Code Orange and Turnstile but the support line-up of Cro-Mags, Broken Teeth, Higher Power and Angel Dust, to name a few just makes this one of the best hardcore lineups of the year.
I mean look at that line up! Just look at it. Not only is the lineup one of the best but it's usually amazing weather which never happens in the UK. The festival site is on the edge of Clisson, so you can get amazing french food when you are struggling with a hangover! Also the festival arena isn't too big, so you have the best chance of catching your favorite bands. I seriously recommend checking this festival out!
https://orangeamps.com/wp-content/uploads/2018/04/jncoheader1080.png
720
1080
alex
https://orangeamps.com/wp-content/uploads/2018/04/Orange-Pics-logo-307px-279x103.png
alex
2018-04-25 15:26:05
2020-04-21 15:10:29
Summer Music Festival Preview