Marcus King "Four of a Kind" Live streaming shows raise $80,000 for MusiCares charity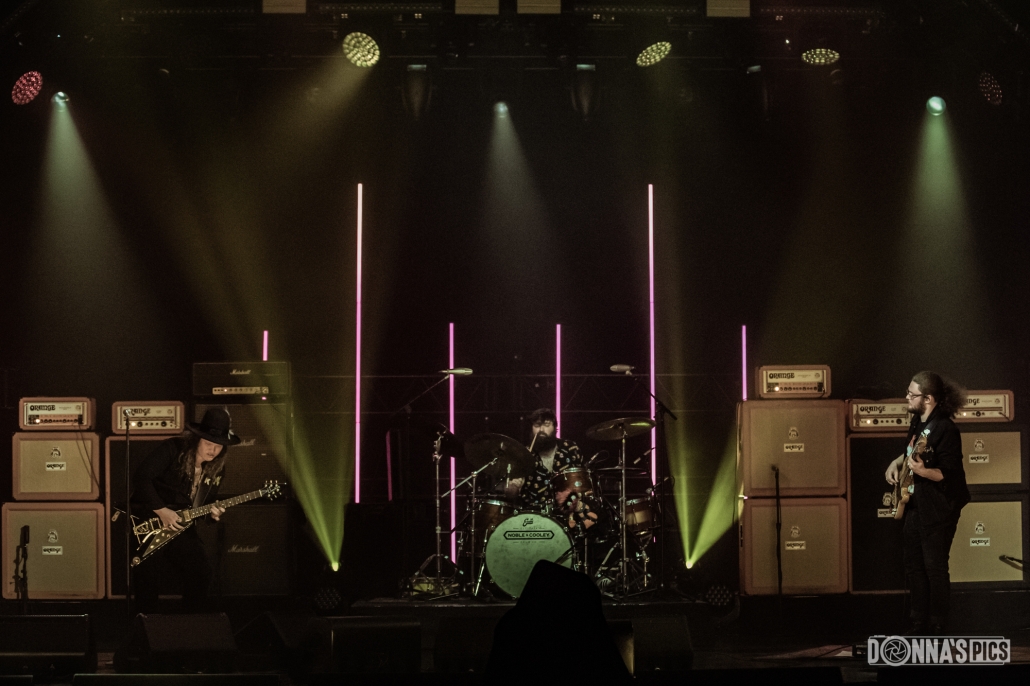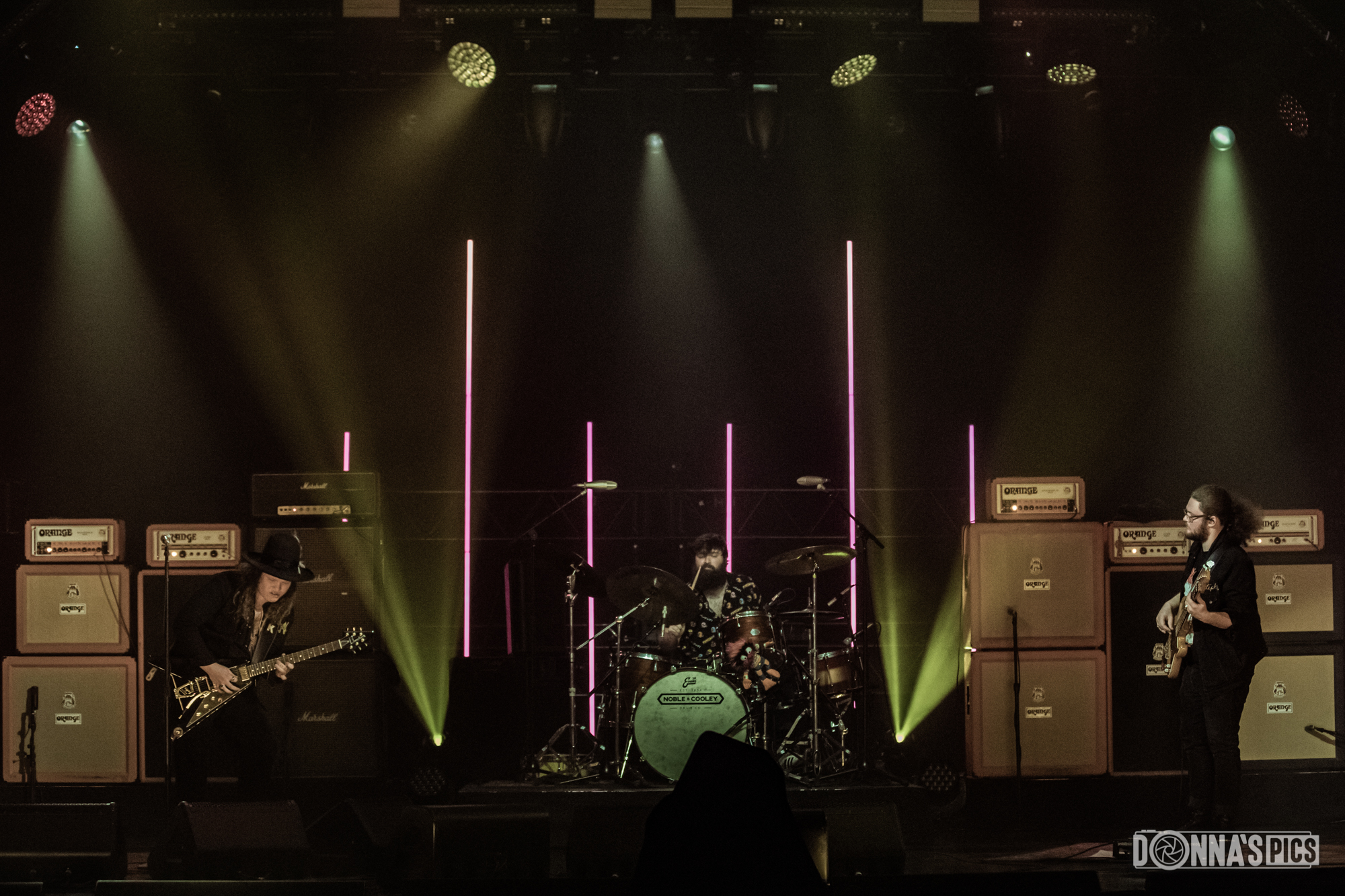 If you were lucky enough to see any or all of the Marcus King "Four of A Kind" live stream shows that ran every Monday from July 13 through August 3 – congratulations, I know you saw some fine music and exceptional guitar playing from one of the most talented young guitar slingers around and a full host of special guests. Due to the Corona virus and the resulting global fallout, we have been starved for live entertainment and our musicians have struggled to find ways to share their passion and creations with fans in a meaningful way. When Marcus and his management approached us here at Orange Amplification with the idea of creating live streaming from a fully equipped soundstage directly to music lovers around the world, we jumped in. These were full production shows with everything except the cheering audience on site. Of course, there were a few of us lucky loiterers, special guests and crew in attendance (and in masks) to witness the exceptional entertainment taking
place before us. I'm pleased and proud to say that Orange took the lead as "presenting sponsor" to help underwrite the events which had the added benefit of raising money for "MusiCares" the charity established in 1989 by the National Academy of Recording Arts and Sciences to support musicians with health care and currently to directly support their COVID Relief Fund. The shows were broken down as:
Night 1, Monday July 13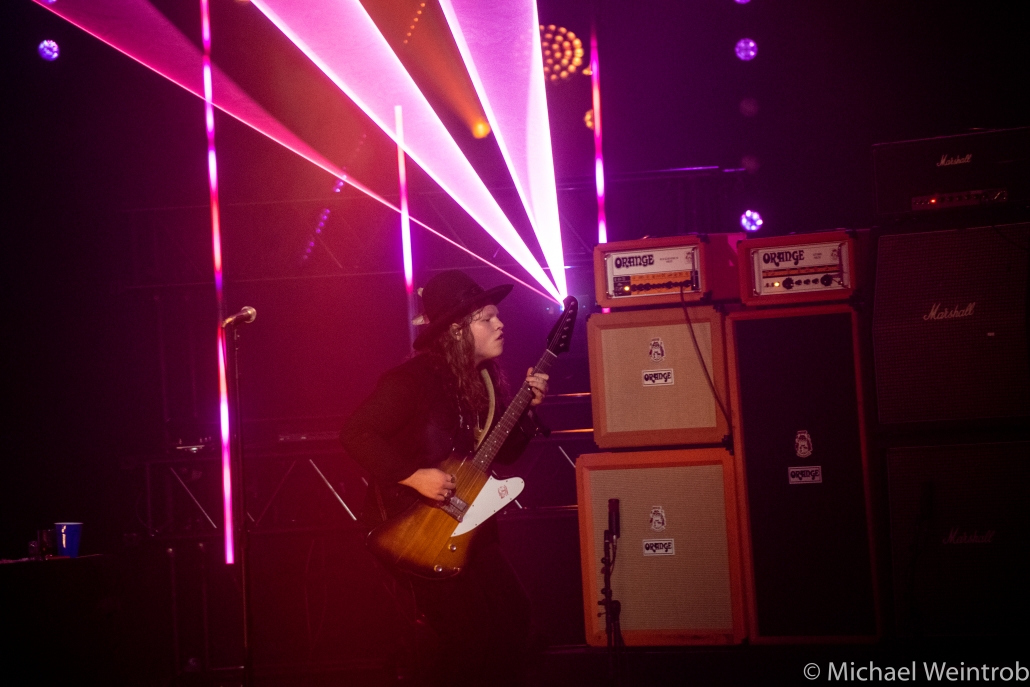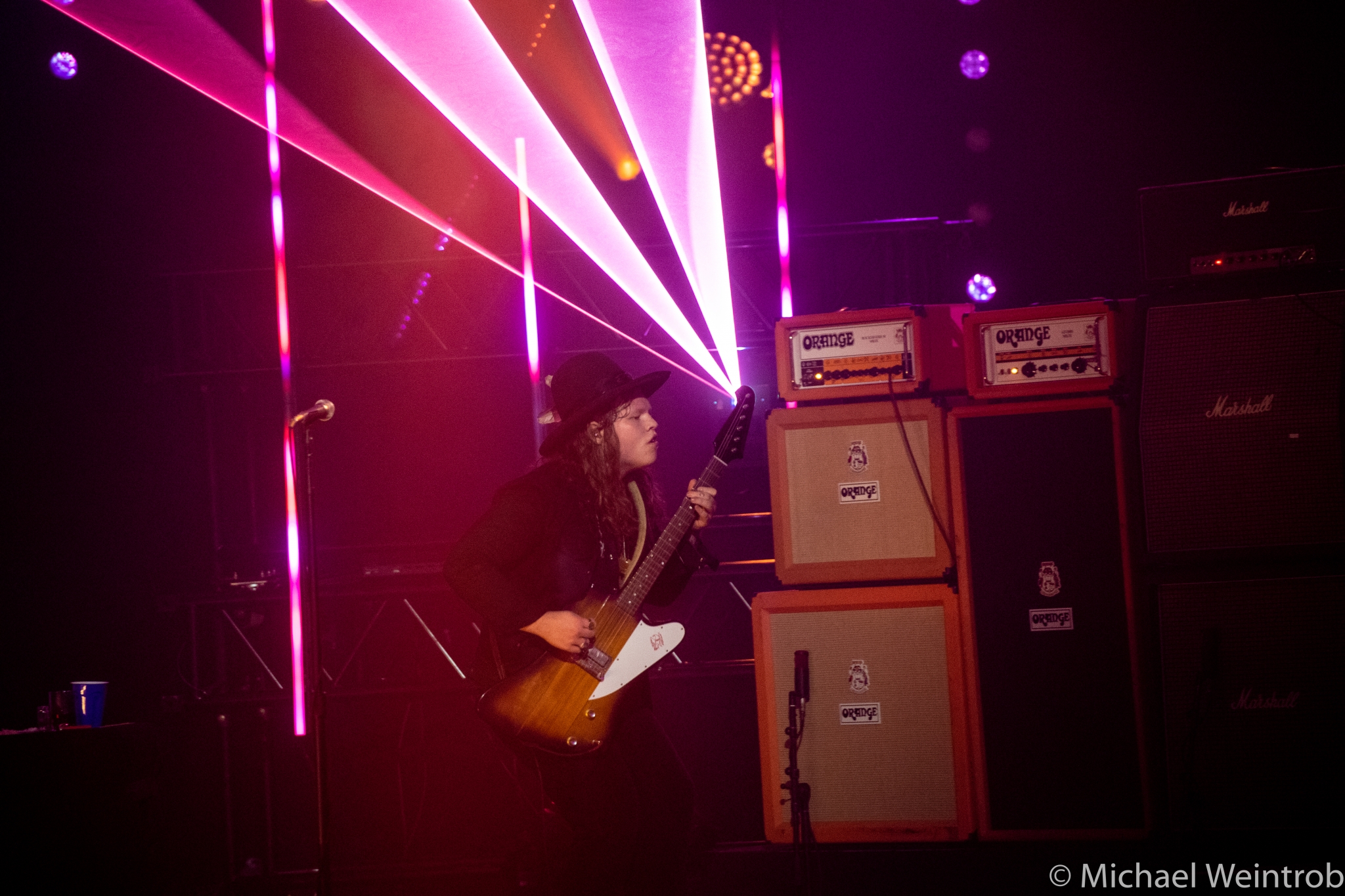 The full presentation of The Marcus King's recent solo album, the Dan Auerbach produced "El Dorado" along with highlights from 2018's "Carolina Confessions" album and others including Marcus' trademark cover of BB King's classic "Sweet Little Angel".
Night 2, Monday July 20
"Marcus King and Friends"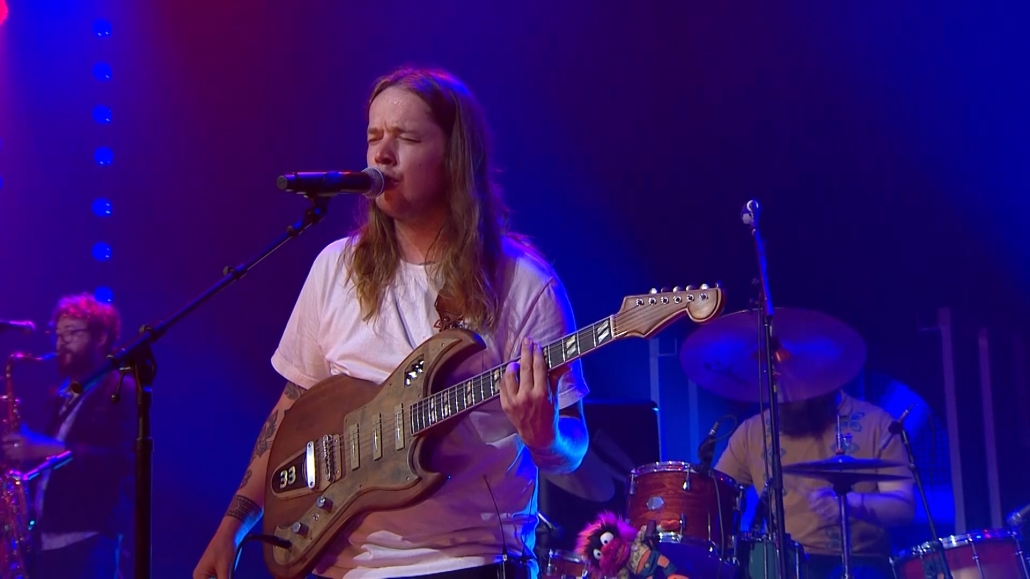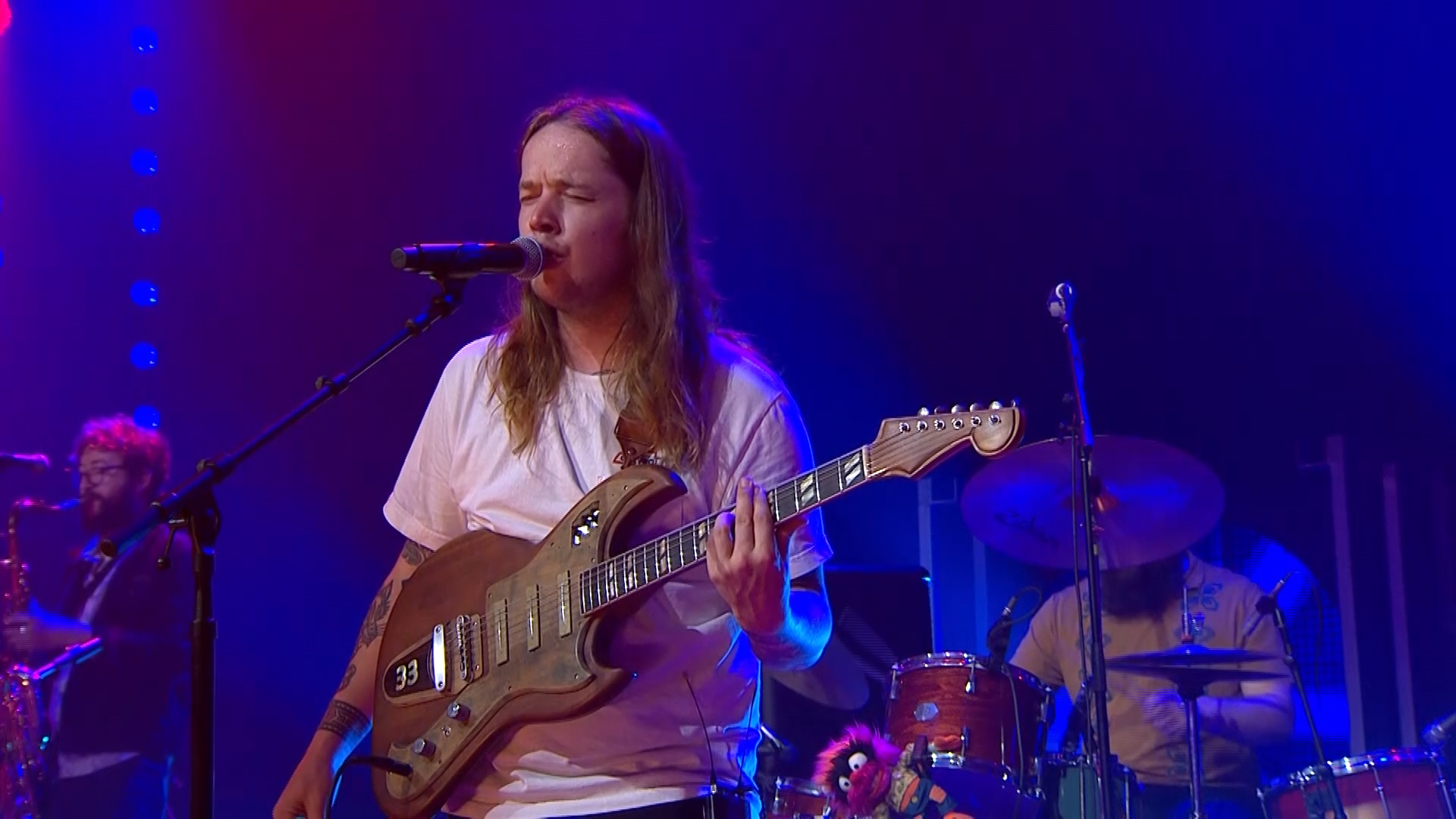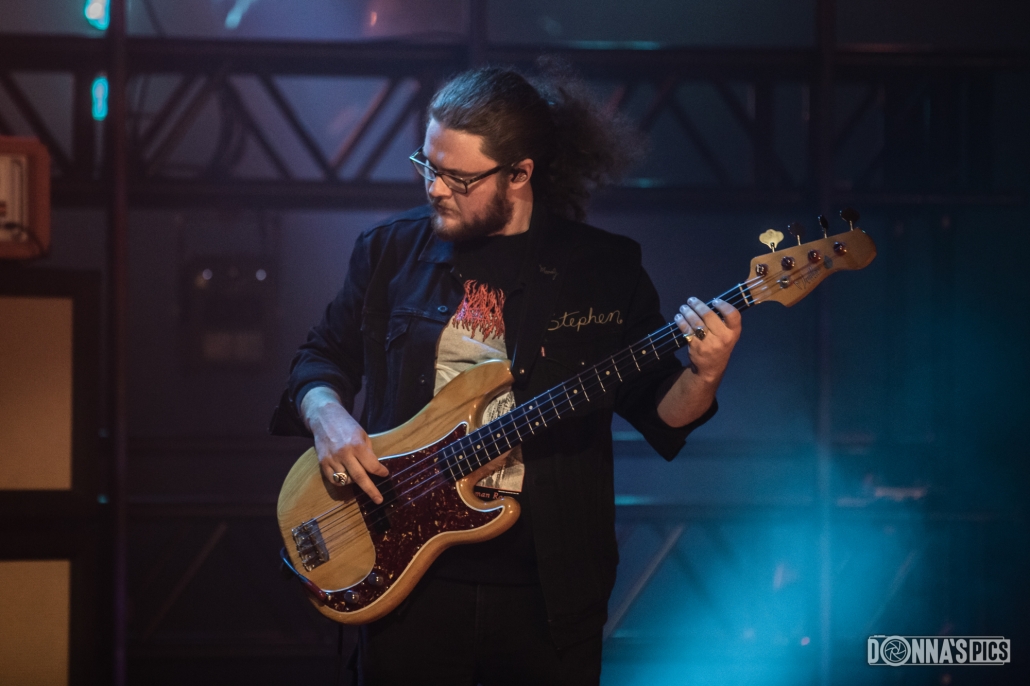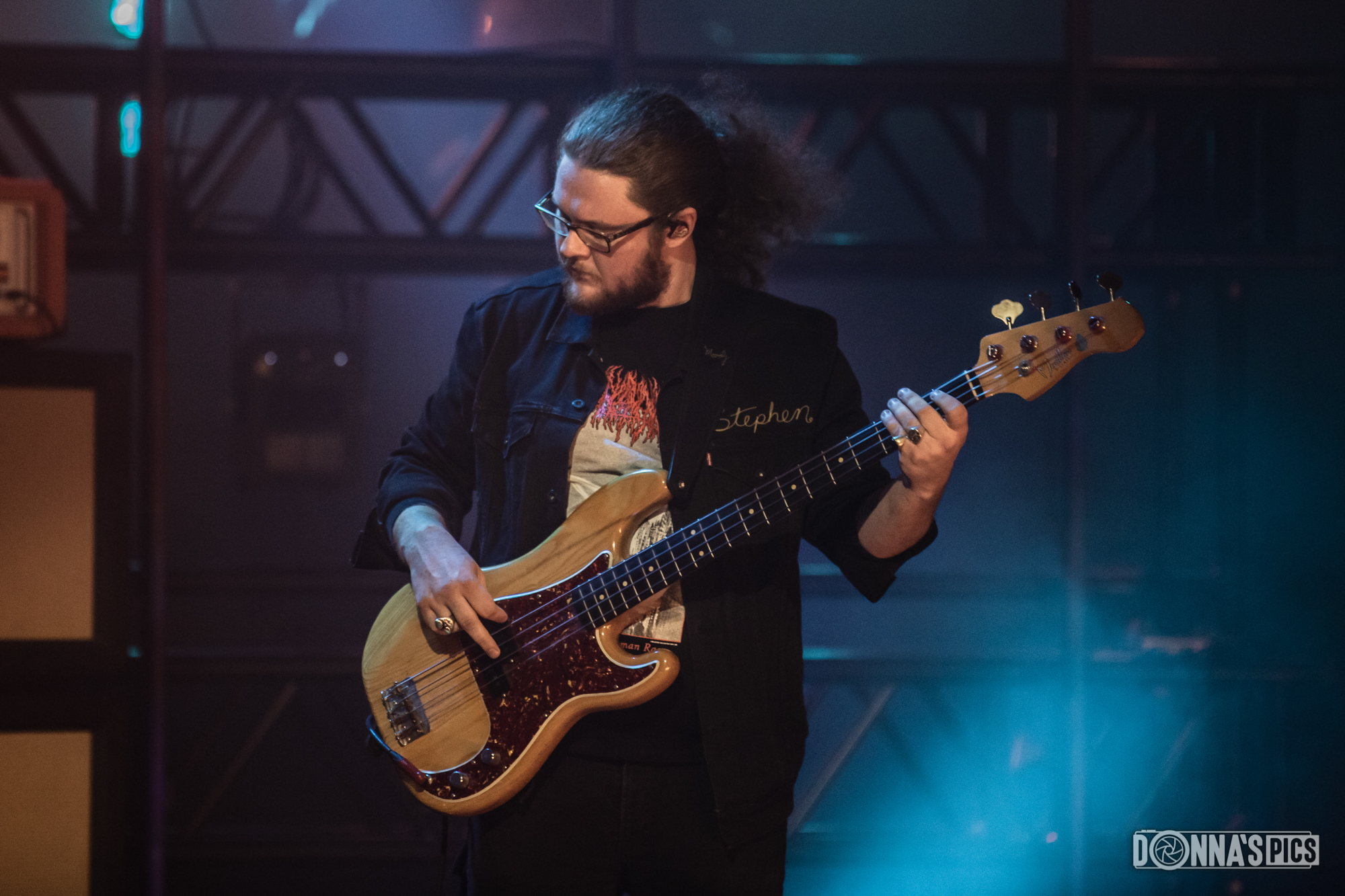 A partly acoustic performance with special guests Billy Strings and Maggie Rose. The set started with 3 songs performed by Marcus by himself from "Carolina Confessions" and 2016's Marcus King Band LP. The second half of the show belonged to Marcus and fellow Nashville guitarist Billy Strings performing thrilling covers of classics including Jimi Hendrix "Highway Child" and a glorious version of the Allman Brothers' "In Memory of Elizabeth Reed". This show laid down the marker for what was to come
Night 3, Monday July 27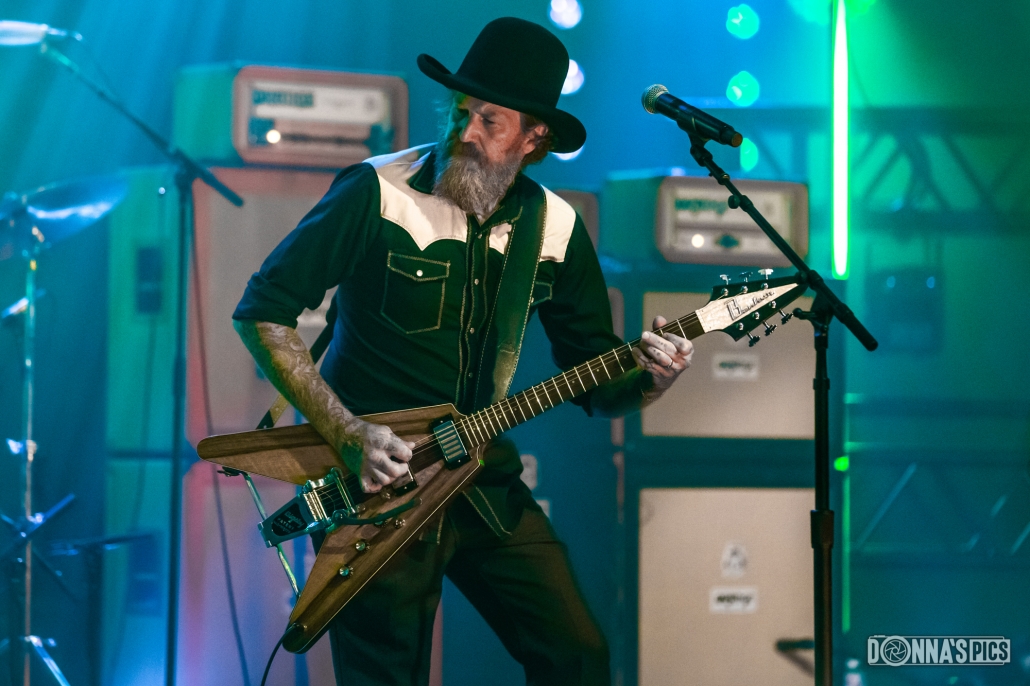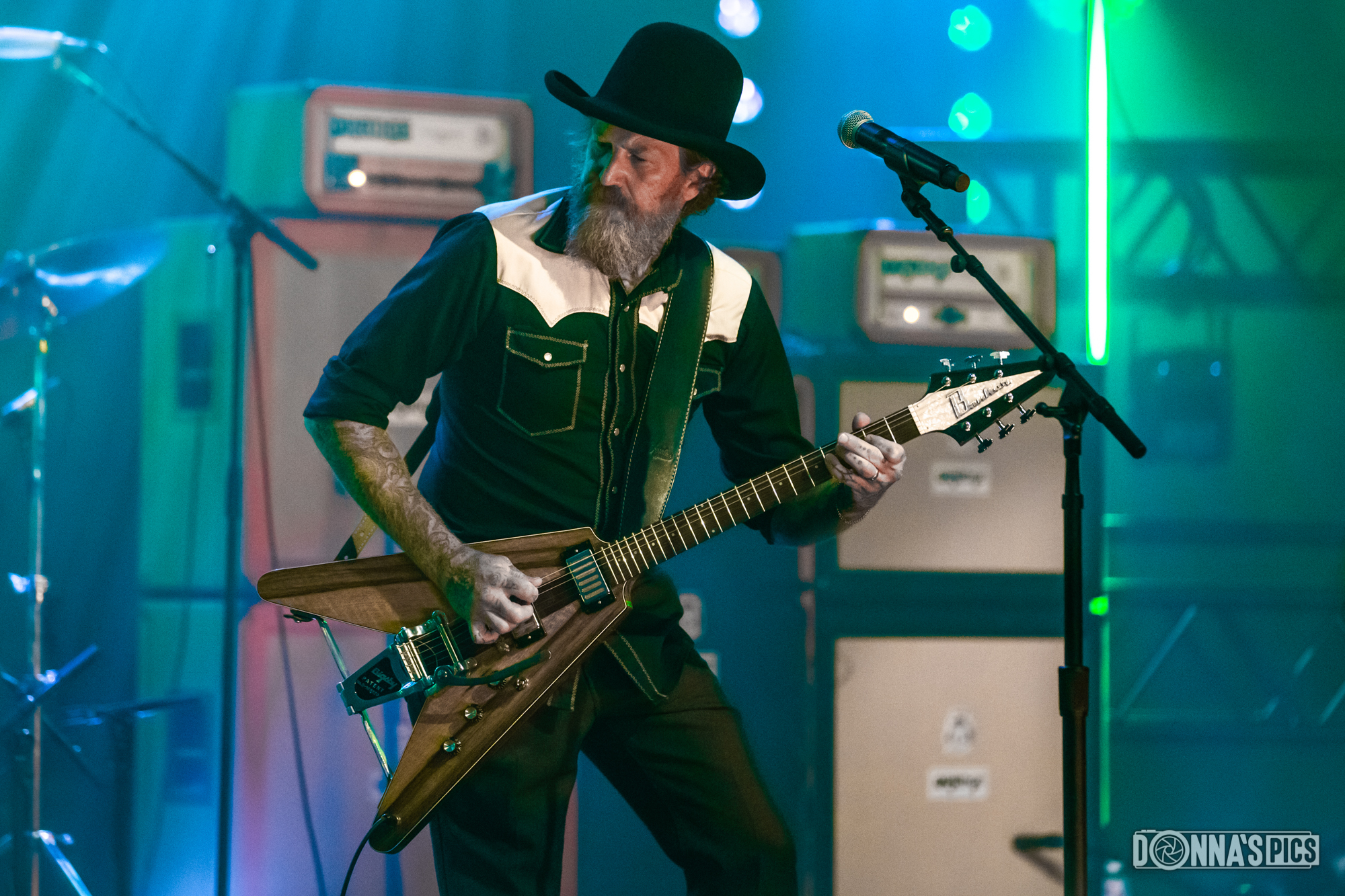 "The Marcus King Trio w/ special guest (and fellow Orange Ambassador) Brent Hinds of Mastodon" This was the show I had been waiting to see. Anyone who has witnessed Marcus King live knows he has an incredibly wide-ranging talent in his singing, guitar playing and writing. His shows are usually somewhat restrained affairs as far as really tearing it up on guitar, but we have always known that he can cut loose and play blues, soul, jazz and shred with the best of them. On this night he unleashed a ferocity rarely seen from this extremely tasteful interpreter of song. I was not disappointed. This show was an hour and forty minutes of unrestrained top level guitar power. Marcus seemed possessed by the spirit of Jimi Hendrix, Eric Clapton, Terry Kath and all the guitar heroes of a childhood spent listening to his father play covers of the 60's and 70's rock guitar greats. To close out night 3 Marcus called to the stage his "new friend" Brent Hinds to play 2 songs finishing with a face melting version of Black Sabbaths "Electric Funeral".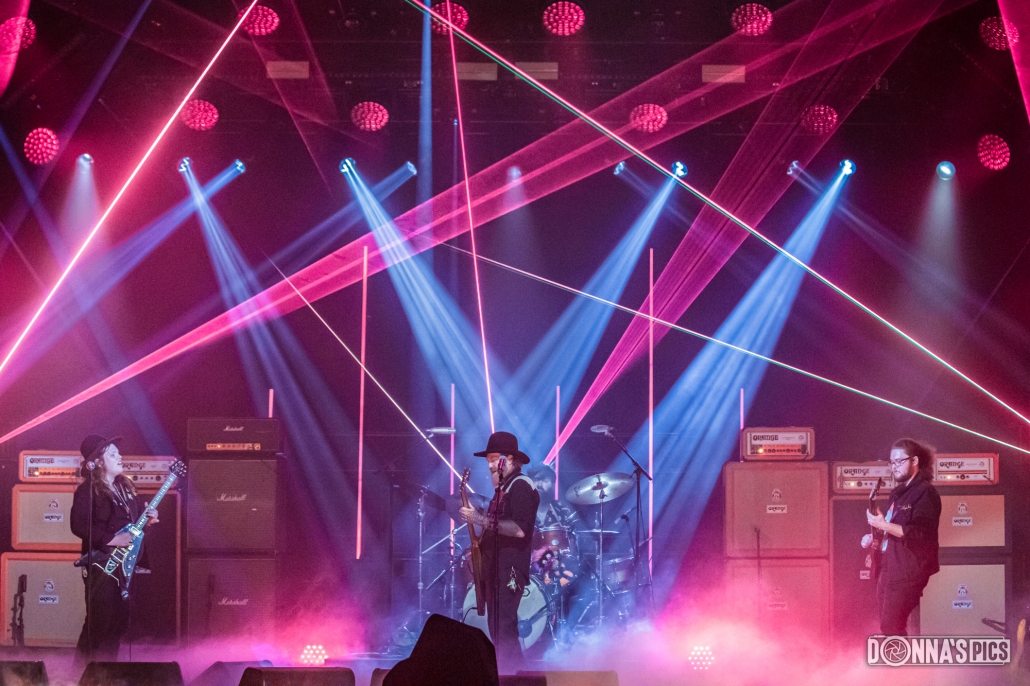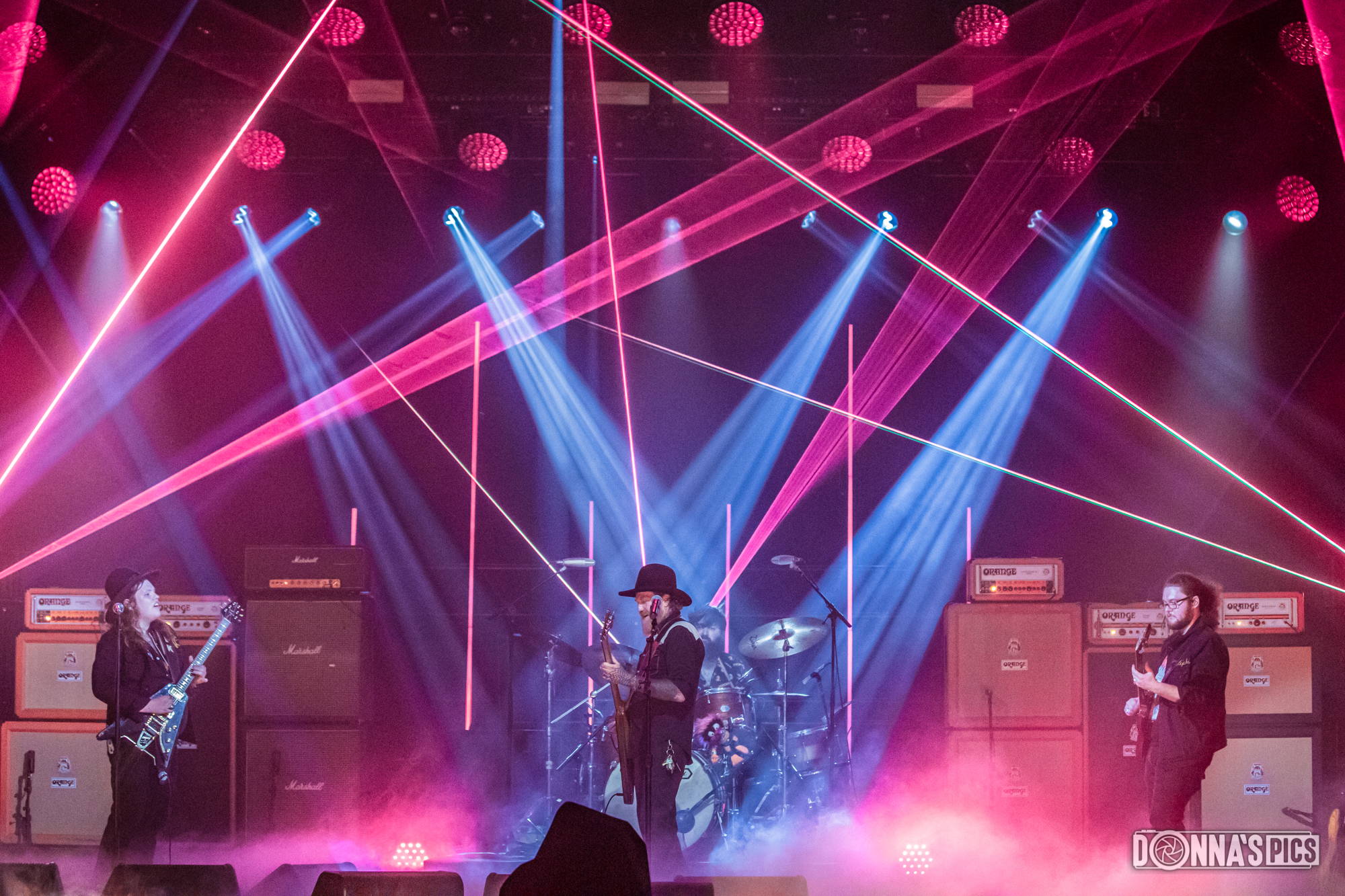 Night 4, Monday, August 3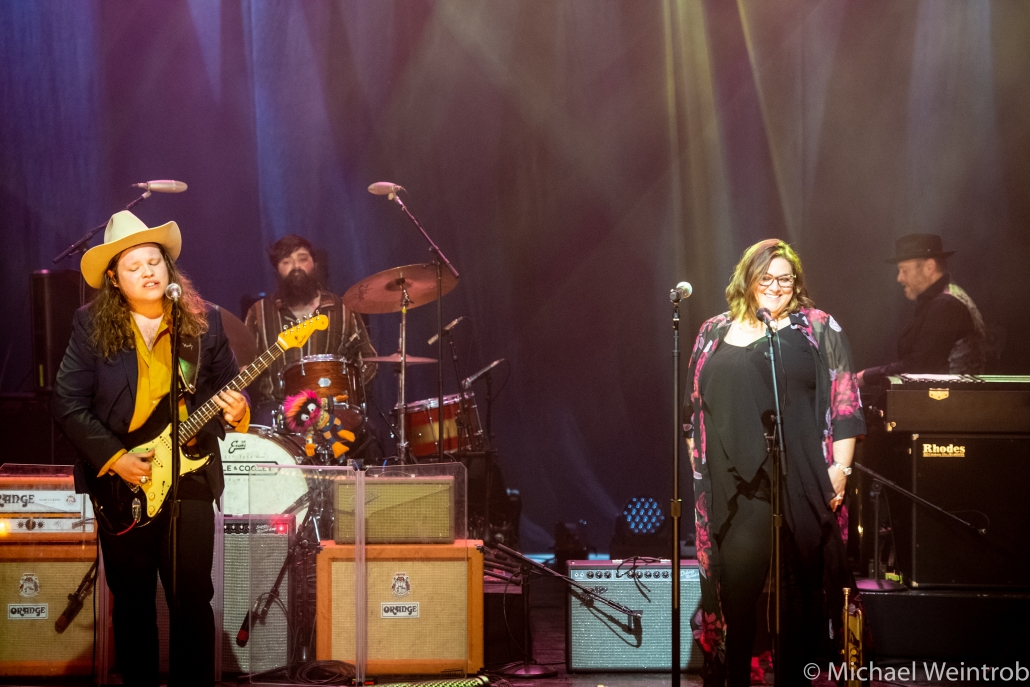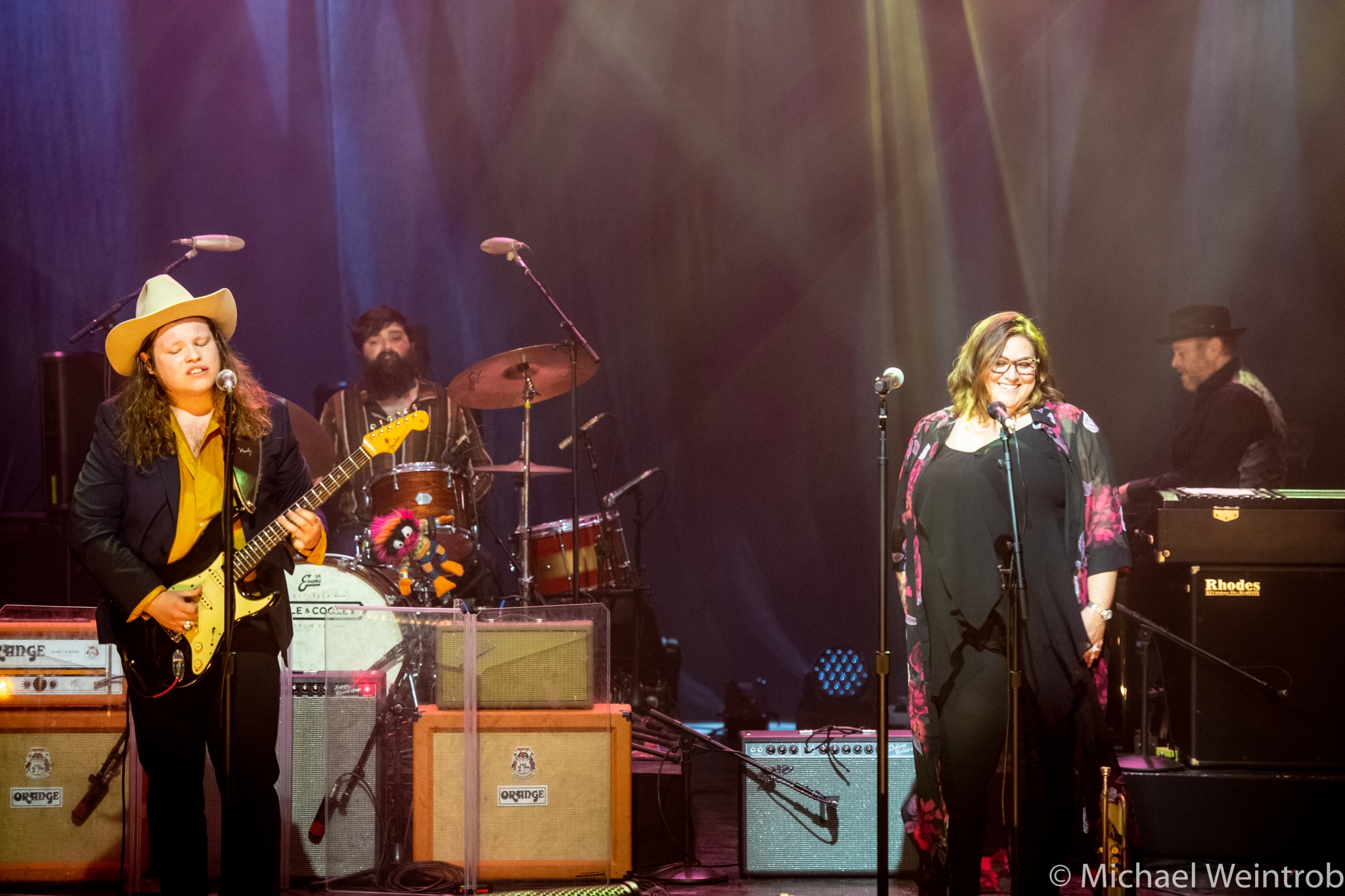 The grand finale was an incredible night of music with numerous talented guest artists performing with the band. As Rolling Stone online did a much better review than I could ever hope to put together I'll let then take it from here….
Marcus King and Friends Give 'The Last Waltz' a Timely Update
With a cast of Nashville musicians like Devon Gilfillian and Early James, the singer-guitarist breathes new life into the Band's warhorse. The Last Waltz is one of the greatest concert movies of all time. It's also one of the most over-tributed. But Marcus King and a cast of Nashville's finest breathed new life into the Band's storied farewell show on Monday night with fresh arrangements and, in some cases, even new lyrics. The leader of the Marcus King Band wrapped up his Four of Kind: Live From Nashville virtual concert series by playing 15 songs from the landmark 1976 gig, along with a group of friendly musicians.

Opening with a slowed-down, especially greasy take on "Up on Cripple Creek," King and his eight-piece band, including two horn players and background vocalists Maggie Rose and Kate Barnette, made it clear that this wouldn't be a note-for-note recreation. While some songs were delivered faithfully — Elizabeth Cook's "Ophelia" was just as twangy and exuberant as Levon Helm's — many were recast with the performers' own stories and talents in mind. When King sang "Helpless," he nodded to his own formative years in Asheville, subbing "North Carolina" for Neil Young's original "North Ontario." He shuffled the set list around, too. An angelic reading of Bob Dylan's "I Shall Be Released," traditionally an all-star, show-closing sing-along at Last Waltz tributes, came early in the concert, with King's voice echoing through the cavernous empty rehearsal space. "We're coming at you from Middle Tennessee, from a nondisclosed location," King quipped at the start, aware of the unconventional nature of a pandemic concert.

But the most dramatic — and timely — change was to "The Night They Drove Old Dixie Down," Robbie Robertson's bitter-Southerner account of the end of the Civil War. Alabama country singer Early James performed it, beginning with a warning that his version would be markedly different, with key lyrics changed to reflect the U.S.'s ongoing reckoning with its Confederate mistake. "I hope we piss off the right people," he said. "Tonight," James emphasized in the chorus, "we drive old Dixie down" — a final rebuke of the South's Lost Cause mythology. In the last verse, he sang
about how Confederate statues and monuments will fall: "Depraved and powered to enslave, I think it's time we laid hate in its grave/I swear by the earth beneath my feet, monument won't stand no matter how much concrete." Joseph Hudak for Rolling Stone Magazine
Write up by Orange's Pat Foley.
https://orangeamps.com/wp-content/uploads/2020/08/Marcus-King-Band-Four-of-a-Kind-Live-from-Nashville-Marcus-6-by-Michael-Weintrob.jpg-scaled.jpg
1707
2560
Ella Stormark
https://orangeamps.com/wp-content/uploads/2018/04/Orange-Pics-logo-307px-279x103.png
Ella Stormark
2020-08-17 16:31:00
2020-08-17 16:45:13
Marcus King "Four of a Kind" Live streaming shows raise $80,000 for MusiCares charity