Words: Naomi MacLeod Photo credits: Kristy Hal Photography
My name's Naomi, I work for Musicmaker, a long-standing rock and roll retail establishment, and distributor of Orange Amps, in Dublin. I also volunteer at a rock camp for young women* called Girls Rock Dublin.
Girls Rock Dublin is a non-profit group that runs camps and events for young women*. Taking its cue from Girls Rock Camp, the music camp launched in Portland, Oregon in 2001, GRD's mission statement champions "building girls' self-esteem through music creation and performance".
Each GRD camp so far has seen, in the space of 5 days (the 5th of which is a gig!), campers go from having never touched an instrument, to performing as a band, playing songs they'd had only 4 short days to compose. I've worked on each GRD camp to date as Bass Coach. Each student comes with different levels of experience, but usually a student has little to no prior experience with the instrument, so quick learning and good teamwork is imperative. To compose and perform a song in the camp timeframe is a remarkable feat for most gigging musicians, nevermind a young person who has had to work with people they've never met, learn an instrument they've never played, and perform a piece having never performed to a crowd before. The atmosphere at each end-of-camp gig is electric, and the rocking out, catharsis and raw expression witnessed in the band performances is nothing short of inspiring.
On the first day of camp, an "Instrument Carousel" is installed – 5 rehearsal rooms each dedicated to an instrument (guitar, bass, drums, vocals, keys),that each camper visits and decides which instrument they feel most drawn to. The following days are comprised of instrument lessons in the morning, followed by band practice, with workshops and group meetings dotted throughout.  The camp atmosphere is amazing, with the buzz of young musicians meeting like-minded people, workshops being given by local artists, a constant emphasis on positive expression, a respectful space, and of course learning.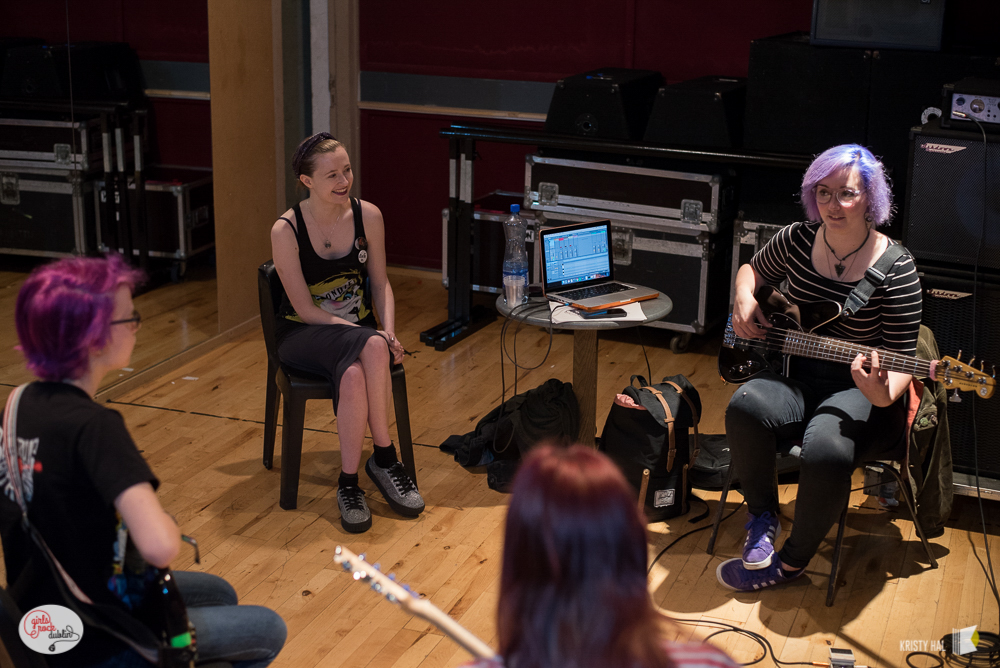 The camp culminates in a concert given by the bands (all of whom have a name and have had a band photoshoot by this point!), each performing their pieces which only a few days before, didn't exist. It's a pretty amazing thing to witness.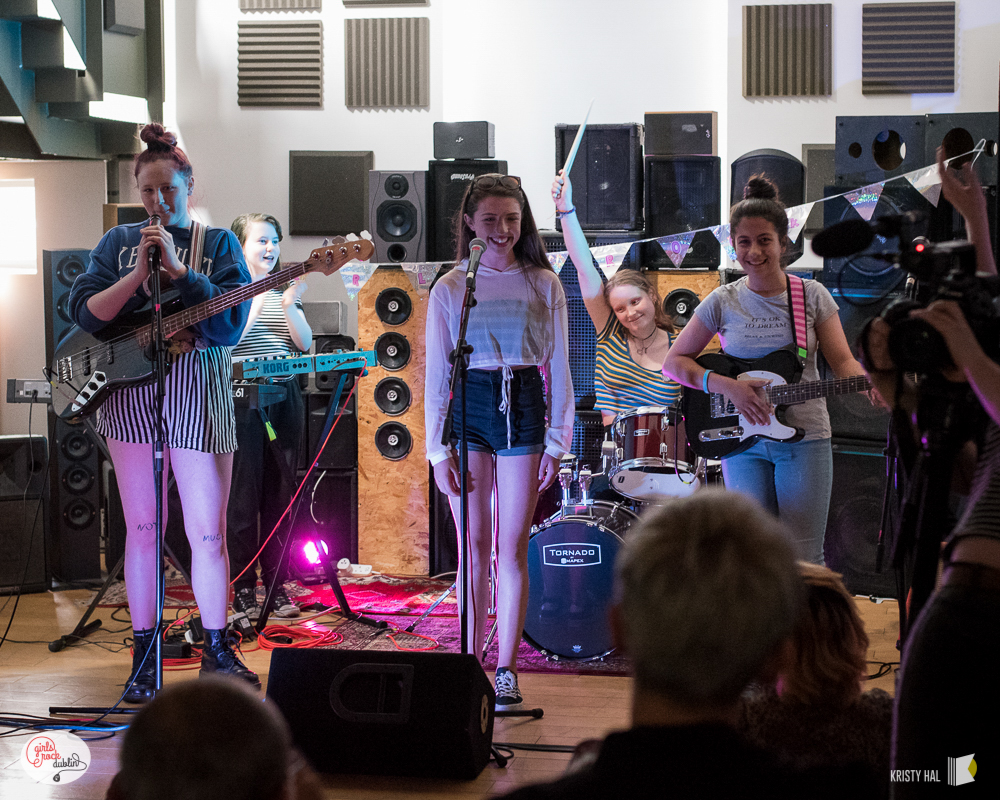 Musicmaker is delighted to provide support to Girls Rock Dublin on each camp in the form of equipment support. We aim to provide a welcoming and comfortable retail space for young women, and acknowledge the fantastic work GRD does in giving space to young women starting their musical journey. Campers who shop with us following their GRD experience undoubtedly have an increased brand awareness, and are keen to play the amps and instruments they see their idols rocking onstage.
These are the young musicians we will see rocking festival stages in years to come. Applications are now open for Girls Rock Dublin 2019 summer camp (ages 12-17) at http://www.girlsrockdublin.com.


https://orangeamps.com/wp-content/uploads/2019/03/girlsrockd_group-4-1-002.jpg
1335
2000
Neil Mitchell
https://orangeamps.com/wp-content/uploads/2018/04/Orange-Pics-logo-307px-279x103.png
Neil Mitchell
2019-03-08 09:00:49
2019-03-06 13:50:38
Girls Rock Dublin