TWIN CHANNEL | ATTENUATOR CONTROL | ALL VALVE
The definitive two-channel 50 W head, made better
Celebrating its 10th anniversary in 2014, the Rockerverb series demonstrates better than anything else that a workhorse amp can be a master of all trades. The original Rockerverb was actually our first ever "high-gain" amplifier, with a unique voice that quickly became a firm favourite among the heavy crowd. However, its supreme versatility and dependability meant that the series has been a mainstay for touring artists and session aces, both on the road and in the studio.
The Rockerverb 50 Mk III head combines over a decade of user feedback with numerous improvements to the design. In a first for the Rockerverb Series, the Mk IIIs include selectable output power options to manipulate headroom and volume. This 50 W version switches down to 25 W in half-power mode, while the mains transformers have also been upgraded for better low-end response and articulation. The Mk III also features the same footswitchable attenuator that has been so popular with users of our Thunderverb and Dual Dark series of amps.
The Clean channel has been revoiced on the new Mk IIIs for a more chimey response, but still retains the warmth and vintage character of a non-master-volume design. The new models now have even greater headroom than previous versions, while the valve-driven spring reverb now has a more extensive range with a brighter trail. Add to this a host of other hidden refinements and you have the finest-sounding and most feature-laden Rockerverb to date.
Buy
We're sorry, but this item is unavailable.
Preorder Today
More on the Way
Only Left!
Get it by
when you order within
Call to order!
We're sorry, but this item is unavailable.
Preorder Today
More on the Way
Only Left!
Get it by
when you order within
Call to order!
Highly versatile twin-channel design
The original Rockerverb gained a cult following on account of its iconic high-gain tones. The Mk IIIs of course continue this tradition, but these amps are immensely flexible. The Dirty channel goes anywhere from clean to crunch to the very heaviest modern saturation, and always maintains outstanding clarity. The non-master-volume Clean channel has been re-engineered to take on a more sparkly and crisp nature but with greater control through a revoiced two-band EQ section. The Mk IIIs have even greater headroom and volume in full-power mode should you need it, but this can now be manipulated with the amp's output power and Attenuator controls.
Footswitchable valve-driven spring reverb
Driven by an ECC83/12AT7 valve and a custom transformer, the spring-reverb circuit in the Mk III has undergone significant upgrades. Brighter and more controllable than its predecessor, this lush spring-reverb circuit covers everything from "air" to full-on surf.
Footswitchable Attenuator Control
Cranked amp tones at "conversation volumes". The Attenuator circuit is located after the master volume controls and determines when and how the amp distorts after the preamp stage. This means the overall volume level can be reduced, whilst keeping control over the entire amp's clipping characteristics. Unlike a loadbox, our design ensures the all-important relationship between the output transformer and the speaker remains intact so, even at very low volumes, the amp remains springy and responsive. Turning the Attenuator control clockwise reduces the overall output level (i.e. increases the attenuation), which can be remotely defeated via a footswitch for a volume boost on either channel for lead lines.
Switchable Output Power
Switching the amp's output power allows for more control over the headroom and breakup from the output valves. Reduce the output for greater output valve clipping and saturation at lower volume levels. The Rockerverb 50 Mk III features a "half-power" mode that drops the plate voltage on the output valves, reducing the output power to 25 W.
Valve-Buffered Effects Loop
For the purist who loves their pedals, our highly transparent effects loop is buffered by a single ECC81/12AT7, ensuring an all-valve signal path from input to output.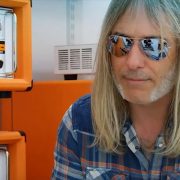 I tried not to change too much to the clean channel from the MK2 but it has more chime and headroom as players asked for.
Features:
Twin channel Class A/B guitar amp head, footswitchable valve driven reverb, valve buffered effects loop, footswitchable attenuator & selectable output wattage
Top Panel (Right to Left):
Input, Clean Channel: Volume, Bass, Treble | Dirty Channel: Gain, Bass, Mid, Treble | Reverb, Attenuator | Clean/Dirty selector, Full/Standby/Half Power, Mains switch
Finish Options:
Orange or Black basket weave vinyl
Output Power:
50 Watts: Full Power
25 Watts: Half Power

Speakers Outputs:
1×16 Ohm or 1 x 8 Ohm or 2 x 16 Ohm
Valves:
Preamp: 4 x ECC83/12AX7 & 2 x ECC81/12AT7
Power Amp: 2 x EL34
Unboxed Dimensions (W x H x D):
55 × 27 x 28cm (21.65 x 10.63 x 11.02in)
Unboxed Weight:
20.75kg (45.75lb)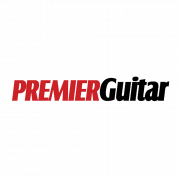 In an amp category full of one-trick ponies, the Rockerverb MKIII stands as a versatile jack-of-all-trades.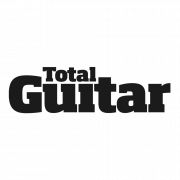 "If you're after classic heavyweight British tone and iconic styling, the new Rockerverb doesn't disappoint."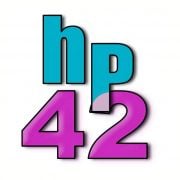 The Rockerverb is one of the flagship amps from Orange and the most versatile one… it has a "real" clean channel and the drive channel has a huge range of great sounds!