PORTABLE ORANGE TONE | SPEAKER OUTPUT | HEADPHONE OUTPUT
OUR TINIEST AMP PACKS A BIG PUNCH!
The Orange Crush Mini is designed to give you classic Orange tone in a small, lightweight package. Whether you're jamming in your bedroom or warning up backstage, the Crush Mini is the perfect companion.
The simple controls give you access to all kinds of classic sounds. Crank up the Gain for heavy distortion or dial in clean and crunch tones by backing off the Gain and turning the Volume up. A quick tweak of the Shape control (anticlockwise for more mids, clockwise for more scooped) and you're ready to rock!
Another exciting feature of the Crush Mini is the Speaker Output (8 Ohms minimum). Hook this up to pretty much any speaker cabinet and get ready for a surprisingly big sound!
The Crush Mini features a built-in tuner, as well as a headphone output that mutes the speaker for silent practice. You can also play along to your favourite tracks using the Aux In.
Powered by a 9V battery (included) or an external 9V DC adapter (centre negative), the Crush Mini switches on automatically when you plug in your guitar.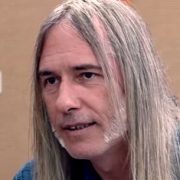 The Crush Mini is an updated Crush 3 but we wanted to put a speaker out on it. A lot of people have cabs at home that they don't use and with this they are able to have a feed and practice at bedroom level. The gain structure, it's kind of like a Dark Terror but done solid state.
| Features: | Guitar lead activated power on, Integrated tuner, 3.5mm headphone jack, 8 Ohm jack for external speaker, 3.5mm Aux in jack |
| --- | --- |
| Controls (Right to Left): | Input, Gain, Shape, Volume, Headphone Jack (BELOW) Integrated Chromatic Tuner. |
| Finish Options: | Orange basketweave vinyl |
| Output Power: | 3 Watts |
| Power | Internal 9 V battery (supplied) or 9V centre negative power supply (not supplied) |
| Unboxed Dimensions (W x H x D): | 15 × 14.5 x 8.3cm (5.9 x 5.7 x 3.26″) |
| Unboxed Weight: | 904g (1.99lbs) |
| Speaker | 4″ Voice of the World Speaker |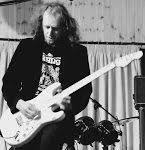 "As gnarly as, as monkey!"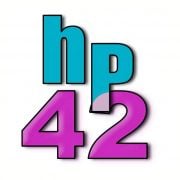 The Crush Mini has some massive tones!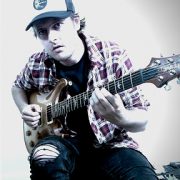 Perfect for beginners, bedroom practicing, warming up back stage, or perhaps you're on the go a lot and want something you can plug into for unpredictable creative moments.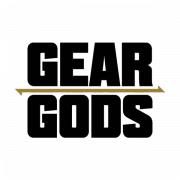 It might look tiny, but like the Tardis from Dr. Who, it's kind of bigger on the inside.