ALL ANALOGUE | VOICE OF THE WORLD SPEAKERS | ROCKERVERB VOICING
Solid State Never Sounded So Good
The Crush Pro Series marks our first foray into the realm of high powered, stage-ready solid state amplifiers. Taking its inspiration from the twin channel circuit in our prestigious Rockerverb series, the Crush Pro range has been developed using high grade solid state components. At Orange we have embraced this analogue technology and honed it to the point of perfection. The result is amplifiers that deliver the warm, rich tonal characteristics that have been our hallmark from the very beginning, coupled with extraordinary levels of versatility and construction to match.
The Clean channel is a vintage-inspired design, with plenty of sparkle. As the volume control increases, the amp begins to break up into bluesy crunch at higher settings with musical, touch sensitive overdrive. The overall output volume can then be reduced to 'bedroom levels' with global master volume. The Dirty channel takes its roots from the Rockerverb, with four stages of gain covering a wide range of driven tones. Even at the limit, the Dirty channel remains tight and focused with sustain for days!
Building on the platform of the CR60C, the larger CR120C combo takes the same preamp circuitry and couples it to a 120 Watt output section. The extra power yields even more clean headroom at high volumes, ideal for glassy arpeggiated chords. The bigger output stage and 2×12" speakers help to fill the room, making the CR120C a great partner for larger venues. Complete with professional details like a super transparent, fully buffered effects loop, footswitchable digital reverb (hall/spring/plate) and 18mm birch plywood construction, the CR120C will always perform, wherever your music takes you.
All Analogue Signal Path
Our commitment to analogue amplifier circuitry in a digital age ensures that the Crush Pro 60 combo possess the lively feel and responsiveness that Orange is famous for, inspiring guitarists to play their instruments, not the technology.
Twin Channel, High Gain Preamp Design
Our high gain preamp design puts a truly inspiring range of complex tones in the hands of the player. High quality, low noise components provide four stages of gain with exceptional richness and clarity. The result is amps that deliver everything from blissful cleans, to classic Bluesy Orange crunch all the way through to full-bodied, ultra high gain Metal distortion. Clean and Dirty channels can be switched on the amp's top panel or remotely using the optional footswitch.
Buffered Effects Loop
For players who love their pedals, the Crush Pro 120's fully buffered, low impedance loop allows for any number of effects and cables to be patched between the amp's input and output sections without sacrificing tone. Our attention to detail here means your pedal arsenal will perform to its absolute peak.
Digital Reverb
With the option of Spring, Plate and Hall Setings, the reverb in the Crush Pro 60 combo is an all-new digital module which adds a warm 3D spaciousness to your sound. Ranging from a subtle shimmer to lengthy ethereal trails, the circuit features an analogue 'dry through', ensuring your guitar's tone maintains its integrity as the reverb is blended in.
Voice of the World Speakers
Our own custom designed speakers deliver the perfect balance between modern low end punch and vintage highs, maintaining clarity even when pushed.
Classic Orange Styling
Finished in our legendary livery dating back to 1968, the Crush Pro 60 features our basket weave vinyl, woven speaker grille cloth, signature 'picture frame' edging and iconic hieroglyphs on the control panel.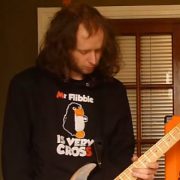 You have to try one of these things. There is a sound for everyone.
| Features | Two-channel 2×12 guitar amp combo, Fully Buffered Effects Loop, Footswitchable Digital Reverb (Footswitch Sold Separately). |
| --- | --- |
| Controls | Clean Channel: Volume, Bass and Treble. Dirty Channel: Volume, Bass, Middle, Treble and Gain. Global: Volume and Reverb. |
| Output Power (Heads and Combos) | 120 Watts RMS |
| Speakers (Combos and Cabinets) | 2 x 12", 60 Watt, 8 Ohm Voice of the World |
| Extension Cabinet Options (Combos) | 1 x 16 Ohm |
| Unboxed Dimensions (W x H x D) | 66 x 51 x 30 CM (25.98 x 20.08 x 11.81″) |
| Unboxed Weight | 29 KG (63.93 lb) |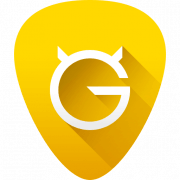 It has the exact tone I was searching for for my deathcore band, my noise rock solo project and for jazz and blues. If it was ever stolen, well, read some Cannibal Corpse lyrics. These things would happen to the stealer.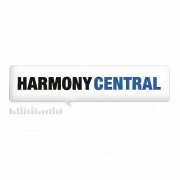 I'm a tube-amp guy. Whether I'm playing bass or guitar, I prefer the warmth, dynamics and response that you get from tubes. That said, I have played through many modelling and solid state amps that claim to deliver "tube-like realism" that fall flat. This is absolutely not the case with this amp. The Clean channel sounds and behaves like you'd expect a great tube amp to, going from full, rich cleans to classic Orange overdrive, while the Dirty channel offers even more headroom for a delightfully versatile range of tones, all the way to ear-splitting distortion.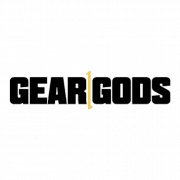 Really, the amp is so simple and easy to use that it's rendered a longitude write-up kind of moot – I'll cap this off by saying it's an absolute steal if you're ballin' on a budget but want authentic Orange.