The size of your cabinet – It matters
By Jason DeLorenzo
Many guitar players obsess over size and sometimes it comes down to, do you want to look cool on stage with your 4×12? Small combos or 1×12 cabinets don'thave the impact of a giant cabinet on stage.
The audience might not be as phased by this as the entertainer might be but still a very serious manner when discussing overall tone. The build of the cabinet matters but so does the size of your cabinet.
Volume and air push are important. Most 4x12s will project a beam of sound wherever they are pointed vs. an open back 2×12 that allows the sound to escape from the back of the cabinet as well. A more in-depth look at the guitar cabinet market brings an abundance of choice.  As mentioned, with your speakers generally number 1 to 4 in single cabinet regardless of the speaker-overall dimensions, quality of build, open back and closed back options available it can begin to seem overwhelming. To further complicate manners manufactures will change the size or bracing of their standard cabinets for specific amplifiers to create pairs that seemingly only stand on their own. This could be done in response to how the amplifier was made and if it lacks certain frequencies for example. It could also be sold such as the Jim Root Terror or 212PPC cabinet, more of a signature look to the overall presentation, black tolex and signature vs orange tolex. The Jim Root cab is also the same size as the 212OB but made as a closed back with custom speakers. Similar to the standard Orange cabs be clearly a unique creature that stands alone.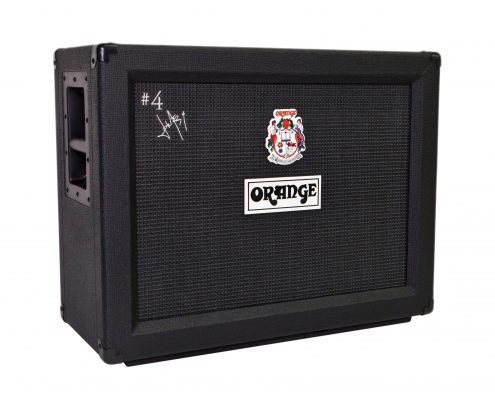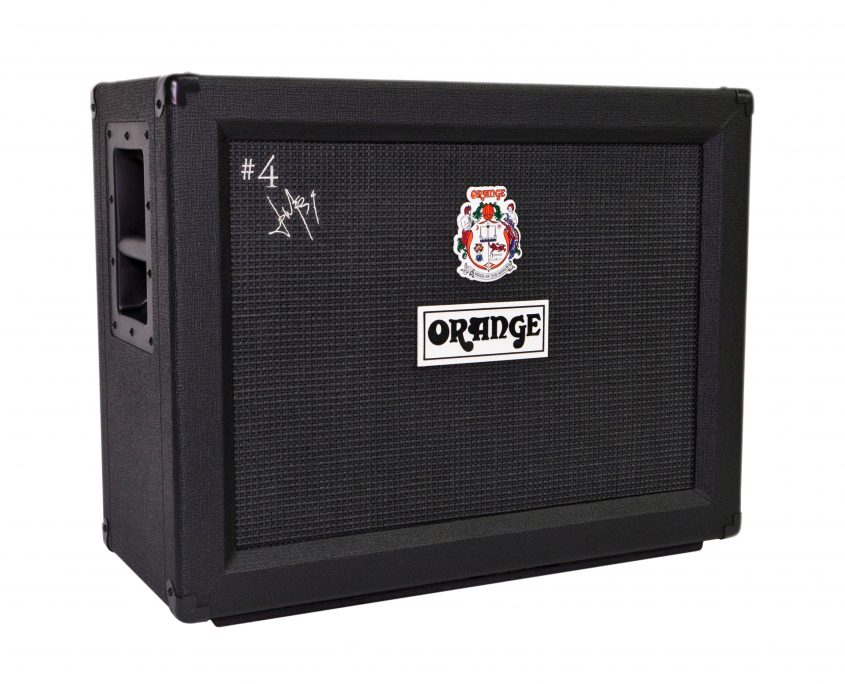 Similar to using lower wattage amps in the studio, smaller cabinets find a time to shine in this setting. A single speaker housing allows the listener to truly hear what is going on and not be completely blown out of the room. Another nice 1×12 feature is its easy speaker swapping ability to hear the interaction with a particular amp if you are after a detailed sound. If I had my way I would have an army of 1x12s each with a different speaker; a little crazy but hey, aren't we all? We areguitar players after all; those creative juices emanate from somewhere.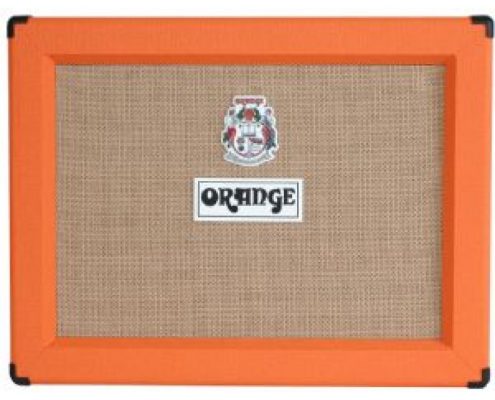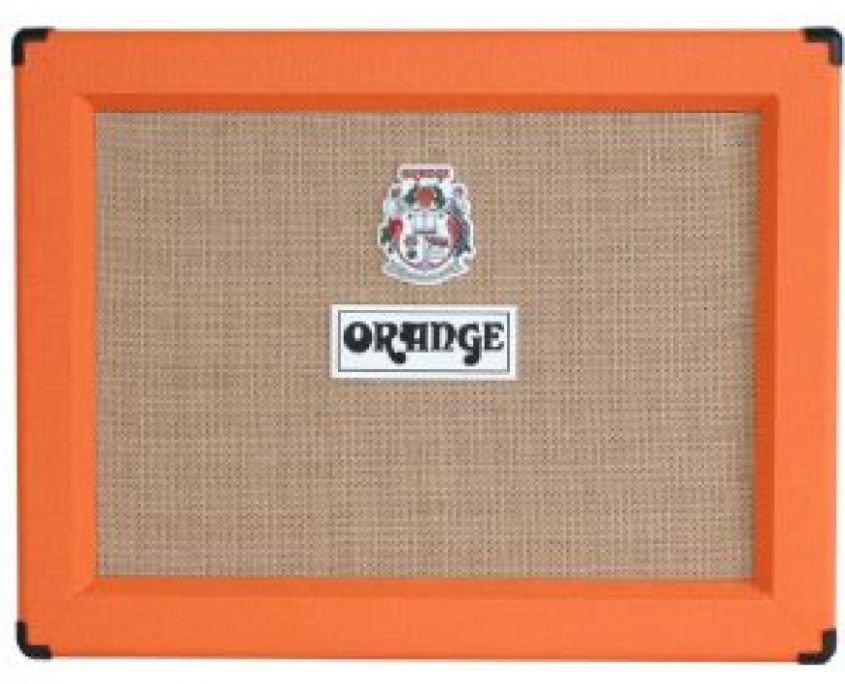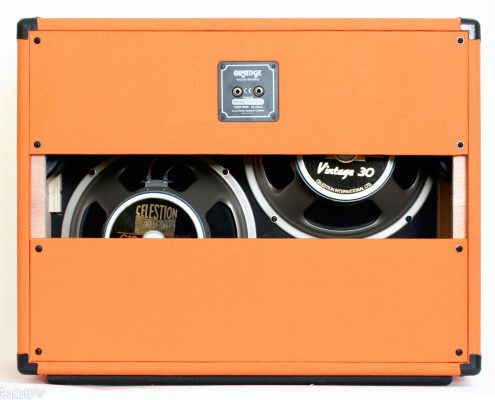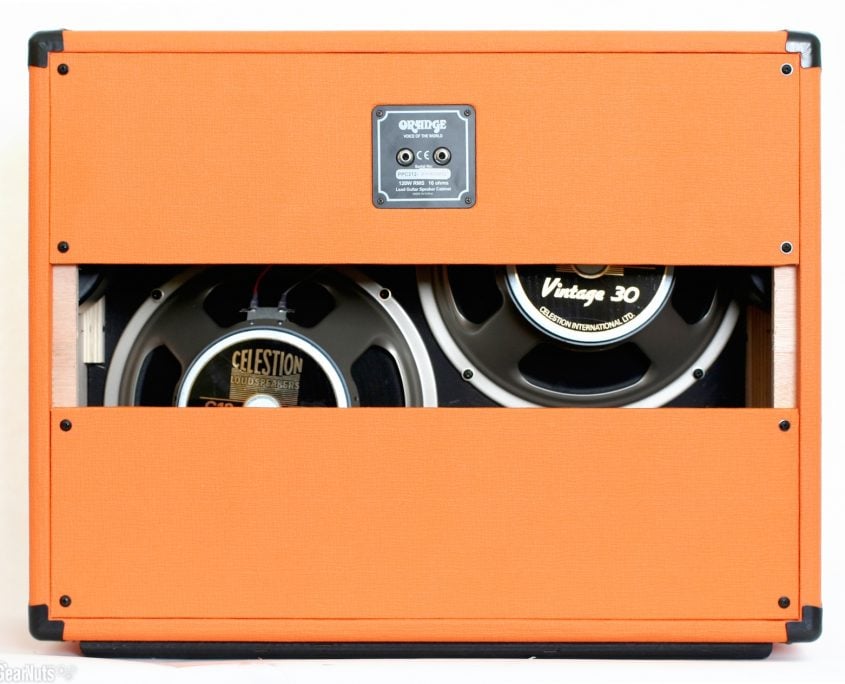 A step up to the 2×12 creates more air movement and sound output generation. In this case, housing two different speakers in the same cabinet could yield wonderful results. Different speaker pairs can be used or combining the same speaker with multiple microphones during sessions can vary results. Different microphones dedicated to each speaker could allow for phase issues to be handled well if you have trouble mic'ing them up. Hands down, for me, the Orange 212s are hard to beat. The 212OB is a bit smaller but packs a punch. Great sound up front and with the open back, it fills the room—guitar everywhere! In a live setting it may or may not work as well but the 212PPC pushes all the air out the front.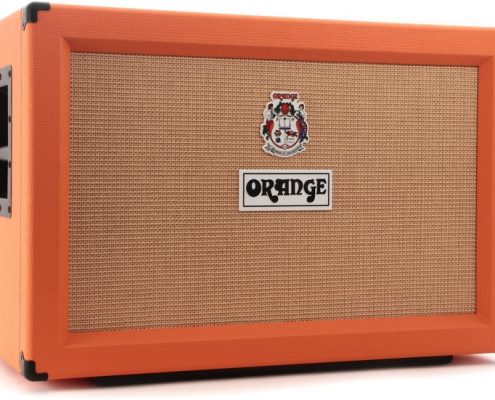 With a larger build and solid construction, it feels like a 4×12 crumbling the ground beneath your feet. Naturally wattage needs to be a factor in all cases but is particularly important when using 1-2 speakers. Plugging a 100-watt flamethrower into a single Greenback might blow the speaker on the first chord, so size and wattage matters. Always verify that the total speaker wattage can handle the output of the amp. Always make sure the correct connections are made as far as the ohm in/outs as well. The last thing wanted is a blown tube amp or speaker!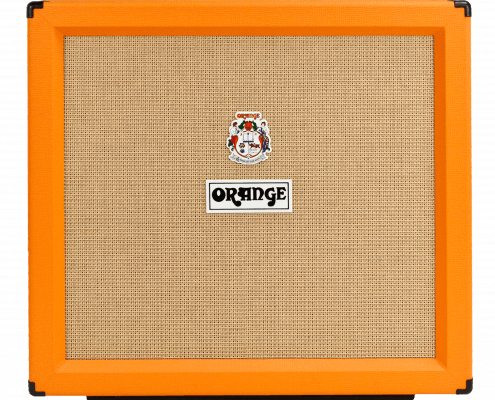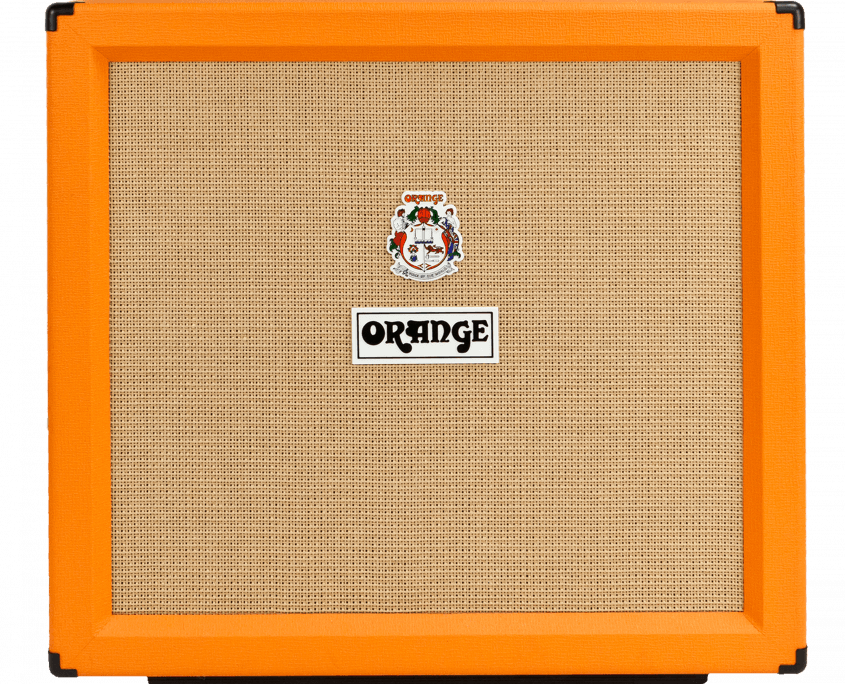 Studying the jungle, the mighty and well-known 4×12 is the king of cabs. Looks great and sounds massive. More guitar? You got it! Yes, please, and thank you.
Certainly it is not as practical as the aforementioned 2×12 unless wattage and volume is vital. Generally known for blowing you right out of your sneakers these cabinets are big, provide the look of a pro and make sure the guitars are loud whatever the venue. Mixing and matching of speakers is a great way to make use of the 4 slots available to provide a more refined tone if required. These cabinets also have their place in the studio but can pose a space challenge depending on your studio. If you are like me, your experience playing live has taught you that a
lot of sound guys roll their eyes when they see you and a bandmate dragging a 4×12 through the back door.
Many times I have been told to "turn the cabinet around to face the wall," they will mic it up and "be sure your volume is turned down." What good does that do if there are no monitors, I can't hear a thing! So much for being big and bad. How is a tube amp to shine, truly shine, at low
volume?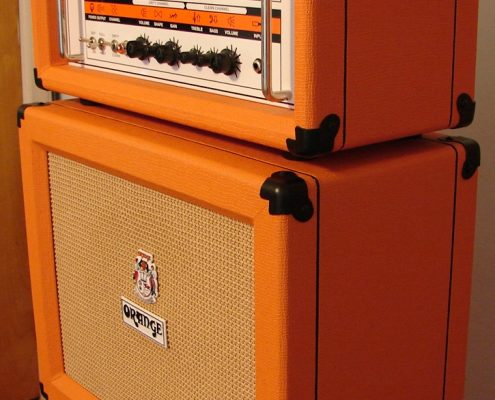 What is right for you? I don't believe you can go wrong with any of these cabinets, especially under the Orange roof. I personally only use these cabs as I have found them to be the best of the best. The 'PPC' stands for "Power Projection Cab" and I believe that has been accomplished, these cabs can project. The 112CB and 212s spit out enough fire depending on the head you plug into. And a couple of 112s certainly looks nice and tidy like a mini stack while being easy to carry around yourself. On the other hand, have you ever tried moving a 4×12 up and down a flight of stairs solo? Never an enjoyable process but hey, they do sound great and you'll look cool once you catch your breath (or maybe you'll be blessed and snag a couple roadies!). What is paramount truly comes down to application and what you are doing at that given moment. Having a modest rig at home and one to take to rehearsal or a show is a great solution if your wallet can swing it. Keeping your 1×12 at home and taking the monster 4×12 to gig with might be the best way to get it on.
https://orangeamps.com/wp-content/uploads/2017/01/Orange212c-large.jpg
551
750
jasond
https://orangeamps.com/wp-content/uploads/2018/04/Orange-Pics-logo-307px-279x103.png
jasond
2017-01-13 16:36:14
2017-02-06 14:52:13
The size of your cabinet – It matters