OUR TAKE ON THE 1950s COMBO
Tremlord 30
The TremLord 30 is our very British take on a 1950s-style guitar amplifier. With valve Tremolo, valve Reverb and a quartet of EL84s pushing 30 Watts, it's every retro sound you need in a compact 1×12 package. The beautifully simple, non-master volume design is straight out of the golden age of Rock 'n' Roll but 15W, 2W and 1W settings allow that coveted "sweet spot" to be enjoyed at more civilised volumes. Two independent, footswitchable Tremolo Speed controls, footswitchable Reverb and a valve-driven FX Loop also help bring this old-time tone machine firmly into the present day.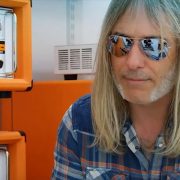 It's kinda like the amp Orange never made in the first place. It's a quite vintage flavoured amp with more perceived clean headroom than our other 30 watt amps.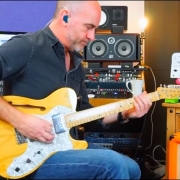 The Tremlord is a cool little amp!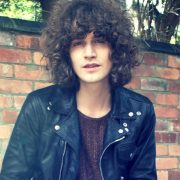 When I think of Orange I think of gain. This amp has turned that on its head, it's crystal clear.
Features:
30 Watt, 1X12 all valve combo amplifier
Built in valve tremolo with two footswitchable speeds
Two spring reverb tank (footswitchable, on/off)
Post-tremolo FX Loop
Italian-designed Lavoce 12" speaker
Headroom (30/15 Watts) or Bedroom (2 Watts/1 Watt) Switch
Controls:
Volume
Bass
Treble
Speed (Tremolo)
Speed (Tremolo, only engaged with Footswitch)
Depth (Tremolo)
Reverb
Output Power:
30 Watts/15 Watts
2 Watts/1 Watts
Valves:
Pre Amp – ECC81 (12AT7) x 2, ECC83 (12AX7) x 3,
Output – EL84 x 4

Speakers:
1 X 12" Lavoce Speaker
Extension Cabinet Options:
Yes, see user manual
Unboxed Dimensions (W X H X D):

57cm x 46cm x 28.5cm (22.44″ x 18.11″ x 11.22″)
Unboxed Weight:

24.09kgs (53.11lbs)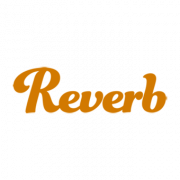 Andy from Reverb runs through the TremLord 30.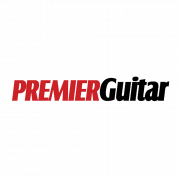 I like the simplicity of the amp…cool tone.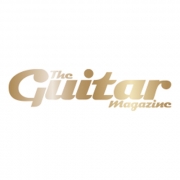 Characterful cleans and inspiring reverb and tremolo for creative-minded players. 9/10 Editor's Choice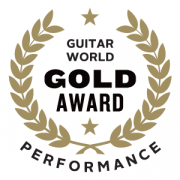 The Orange TremLord 30 may have a very simple, classic-inspired design, but it's hard to beat if you're looking for an amp with highly distinctive tone unlike anything else on the market with full body, rich harmonics and expressive depth. Gold Award Winner