ORANGE SUPPORTS THE CHARITY TO RE-OPEN STRAWBERRY FIELD FOREVER
The Legend
Everybody knows the song Strawberry Fields Forever – one of the most famous songs the Beatles ever recorded – but few people know the story behind the song.
Strawberry Field is in Liverpool, close to where John Lennon grew up. He had a troubled childhood, removed from the care of his mother when he was just a few years old and brought up by his aunt. For him, Strawberry Field was a place of peace and refuge, a quiet spot where he could go to climb trees and dream his dreams. A place where 'nothing is real and nothing to get hung about'.
At the time when John Lennon was growing up, Strawberry Field was a Salvation Army children's home for the city's most vulnerable children. He never forgot this idyllic location, and when the Beatles recorded Strawberry Fields Forever in 1967, they made sure that nobody else would forget it either.
Fifty years on from the release of the song, we want to open the gates of Strawberry Field once again.
The Vision
The vision for Strawberry Field is to weave together educational, cultural, heritage and spiritual exploration in one bold, imaginative plan. To create a vibrant visitor experience that inspires people today as much as the place inspired the young John Lennon. This will include a multi-media exhibition telling stories from Strawberry Field, the song and Lennon's early years. It will also include a journey through a newly created love and peace garden and woodlands.
Aspirations to create a training hub on the site is the result of careful research into the needs of young people in Merseyside. There is an urgent need for training and work placement opportunities to help young people with learning disabilities make the transition from school to adulthood. It is crucial to our vision that the visitor experience and training hub should support each other; that the young trainees gain valuable vocational experience through the visitor facilities – the shop, restaurants, gardens and exhibitions.
The need
It has been estimated that only 7 per cent of people with learning disabilities in the UK are in paid employment. Adults and children with learning disabilities have more difficulties than others their age in dealing with complicated issues or a new situation. Many have problems communicating and interacting with other people. Because of these difficulties, many lose self-confidence.
Yet experience shows that, if people with learning difficulties receive the support they need in early life, many of these barriers to employment can be overcome. This is precisely what the new training hub at Strawberry Field is designed to help them achieve, by providing education, training, valuable work placements and personal development for young people typically aged 18–25.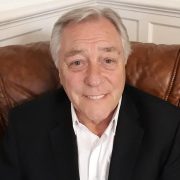 To be able to support this project is an absolute pleasure. The Salvation Army's dedication to helping others, no matter their background, is truly a gift to our troubled world – and I'm proud to join them in this initiative.
My love of The Beatles' music and Liverpool has not waned in all these years, and for Strawberry Field to reopen with a dedicated mission of charitable work and peace would, no doubt, have made John Lennon so very happy.