Dual Terror
The Original Lunchbox Head, Made Louder.
Featuring a 30 Watt output section the Dual Terror head is the most powerful in the Terror range, offering more clean headroom and volume than the Tiny Terror with the added flexibility of a second channel. The 'Tiny Terror Channel' is lifted straight from the original 15 Watt version, retaining the signature tones that made the Tiny Terror such a hit. However, with double the power on offer, it packs an even fiercer punch.
The additional 'Fat' channel provides extra girth with its more rounded, slightly gainier character, perfect for leads or for balancing between two different guitars on stage. The Dual Terror switches from 30 to 15 to 7 watts, making it a perfect portable amp head for both for studio and stage.
DEMOS:
1.  Dual Terror played through a CRPRO412 cab and using a Collings Hollowbody
2. Dual Terror played through a CRPRO412 cab using a GnL Commanche
FEATURES & SPECS:
Features

Foot switchable twin channel, all valve, gig bag included

Controls

Volume, Tone, Gain for each channel

Output Power

7 , 15 or 30 Watts

Power Handling (Cabinets)

NA

Valves (Heads and Combos)

Power amp: 4 x EL84

Preamp: 4 x Ecc83/12ax7

Speaker Output options (Heads)

1 x 16 Ohm cabinet connected to the 16 Ohm output

1 x 8 Ohm cabinet connected to one of the 8 Ohm outputs

2 x 16 Ohm cabinets each connected to one of the 8 Ohm outputs

Speakers (Combos and Cabinets)

NA

Impedance (Cabinets)

NA

Extension Cabinet Options (Combos)

NA

Unboxed Dimensions

H (cm) 19

H (in) 7.48

W (cm) 36

W (in) 14.17

D (cm) 18

D (in) 7.09

Unboxed Weight

9.75 KG

21.5 lb
We reckon the majority of players looking at the Dual Terror will be staring their new amp squarely in the eye.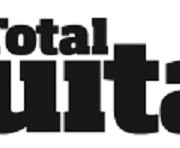 Total Guitar Magazine
1/11/2009
http://www.musicradar.com//reviews/guitars/dual-terror-223931
–
Read the review
Perfect partners
Related accessories for this amplifier available direct from our on-line store