TINY TERROR CHANNEL | FAT CHANNEL | BIG SOUND | PORTABLE
OFTEN IMITATED, NEVER EQUALLED
The Dual Terror is a direct descendant of the iconic Tiny Terror, which turned the guitar world upside down. Heralded by Guitarist Magazine as 'the most important guitar product in the last 30 years', it was the original lunchbox amp head, and continues to set the standard by which all other low-wattage valve amplifiers must be judged. Though discontinued, the Tiny Terror lives on…
With four EL84s delivering 30 Watts, the Dual Terror head is the most powerful amp in the Terror range, offering two channels of that famous Tiny Terror tone – with double the headroom. Flexible power switching options and a straight-to-the-point control panel make this a great "grab and go" amp that wouldn't be out of place on any stage.
We're sorry, but this item is unavailable.
Preorder Today
More on the Way
Only Left!
Get it by
when you order within
Call to order!
TWO CHANNELS OF TERROR
The Dual Terror's two-channel preamp offers up a double helping of that groundbreaking Tiny Terror tone. With a no-frills control layout and two stages of in-your-face Classic Rock gain, each channel places the Master Volume and Tone controls after the Phase Inverter. This innovative feature of the original Tiny Terror means that signature overdrive is always available, no matter how loud or quiet.
The Tiny Terror Channel is, as the name suggests, identical to the original. From clean to crunch, this channel is bright, lively and articulate. A wide-ranging Tone control and beautiful interaction with the EL84 power amp make it impossible to dial in a bad sound, giving instant access to every kind of classic Orange overdrive.
The Fat Channel also uses this critically-acclaimed formula, adding warmth and a little extra gain. This different voicing has its own character, great for full-bodied rhythm sounds, mid-forward leads or for balancing two different guitars in a live setting.
POWERFUL AND FLEXIBLE
With four EL84 valves and our famously heavy-duty proprietary transformers, the Dual Terror's 30 Watt power amp has enough grunt to fill any stage. Clean tones are delivered with ample headroom before smoothly transitioning into rich, crunchy, British overdrive. The combination of the rear-mounted 4 Valve/2 Valve switch and Full/Half Power modes drops output power down to 15 or 7 Watts, guaranteeing the feel of this highly responsive amp is never lost, even when low volume is a necessity.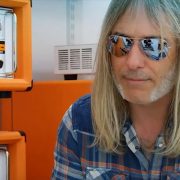 The Dual Terror is essentially Two Tiny Terror front ends that you can switch between, in one 30 Watt package.
[On the original Tiny Terror] I like to keep things simple. The Tiny Terror is probably the amp I'm most proud of. The idea was to make a small amp that didn't sound like a small amp – all valve, tight, punchy, springy – that didn't have that '5 Watt single-ended amp sound', which definitely sounds like a small amp! The Tiny Terror meant you could take a proper amp in a gigbag on the train or the bus to the show, borrow a 4×12″ cab from another band on the bill and blow everyone away.
I love output valve distortion and, for me, EL84s have the most musical saturation. 15 Watts cranked is the perfect volume to achieve it. The circuit I came up with for the Tiny Terror was designed with that in mind. It's a unique channel with only three controls – gain, volume and tone – but it gives you everything from clean to pretty ridiculous. The first gang of the gain pot increases the gain of the first stage and the second gang of the pot increases the impedance of the second stage. This results in the signal pushing into the output valves evenly all the way up. It's a real musician's amplifier, so when you play softly you get glistening cleans, and when you dig in it crunches up into rich overdrive – all with the touch of your hands.
Features:
Two-channel, all-valve head with output power switching
Valves:
Preamp: 4 x Ecc83/12ax7
Power amp: 4 x EL84
Controls (Right to Left):
Gain, Tone, Volume for each channel
Output Power:
30/15/7 Watts RMS (switchable)
Speaker Outputs:
1×8 OHM OR 1×16 OHM OR 2×16 OHM
Unboxed Dimensions (W x H x D):
36 × 19 × 18CM (14.17 × 7.48 × 7.09″)
Unboxed Weight:
9.75KG (21.5LB)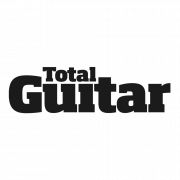 We reckon the majority of players looking at the Dual Terror will be staring their new amp squarely in the eye. 5/5 Stars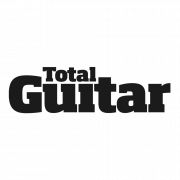 "The Dual Terror's sounds are superbly defined, and it's aimed at the 'Brit' sound genre that Orange practically invented. Combined with its extra power and steel-cased durability, the DT is a great choice for indie rock, classic rock and blues, which easily spans stage, studio and practice use."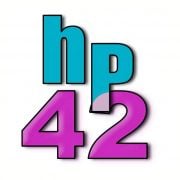 This is a great machine for any kind of dirt!