FROM BEDROOM TO HEADROOM | TWIN CHANNEL | ICONIC TERROR STYLING
YOU ASKED, WE DELIVERED
Capable of 15, 7, 1 or 0.5 Watts of output, the Rocker 15 Terror is the head-only version of the enormously popular Rocker 15 Combo that moves seamlessly from the home, to the studio, to the stage. Finally, a small, two channel, bedroom-friendly all-valve amp that you can legitimately gig!
With the Rocker 15 Terror set wide open, smaller venues are comfortably taken care of. Thanks to the same beefy transformers as the combo version, the Rocker 15 Terror has a remarkably potent delivery which takes full advantage of its EL84 output section. Even when scaling back the power, the amp's tone stays fat and full, oozing warm valve compression and saturation without disturbing the neighbours.
Clever options aside, the Rocker 15 Terror has real character – a twin channel design with a twist. The Natural channel is a purist's dream with just a single knob: Volume. Finely balanced and supremely playable, this channel is perfectly voiced to bring out the 'natural' sound of the instrument under your fingers (or the pedals under your feet). The 'Dirty' channel is a more familiar affair with controls for Gain, Volume and a three band EQ section. Both channels are very sensitive to touch and playing dynamics, making Rocker 15 Terror very versatile despite its straightforward, player-friendly layout.
The amp also features a proper, valve driven effects loop for total purity from input to output. So, whether you need a rig for low-volume practising, recording, or to be heard on the club circuit, the shape-shifting Rocker 15 Terror will show itself to be the amp for every occasion.
We're sorry, but this item is unavailable.
Preorder Today
More on the Way
Only Left!
Get it by
when you order within
Call to order!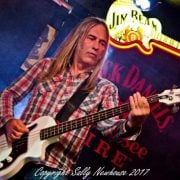 My main reason behind the design of the Rocker 15 was partly down to the fact that guitar players were still asking me to bring back the discontinued Rocker 30. I wanted to add a tube FX loop to the original front end and at the same time, make a smaller version.
TWIN CHANNEL DESIGN
If you've ever wondered what your guitars or your pedals actually sounded like, the Rocker Series amps are a joy to play. The 'Natural' channel features just one control for volume and is voiced for absolute transparency. Single coils ring out with true clarity and humbuckers sing with woody overtones. Cleaner settings produce clear, glistening tones whilst cranking the volume reveals a bluesy crunch that loves to be kicked harder with boost and overdrive pedals. Quite literally, you get out what you put in. The 'Dirty' channel has a more traditional look with Gain, Master Volume and a three band EQ. It too can be set on the cleaner side as a second rhythm sound, or dialled for various flavours of British grit for leads. (Optional FS-1 footswitch sold separately)
Click on the dials to hear the change in gain of the Rocker 15 Terror
Rocker 15 Terror – Dirty Channel
Click to listen (All other controls are set at neutral)
Rocker 15 Terror – Clean Channel
Click to listen (All other controls are set at neutral)
Features:
TWIN CHANNEL, VALVE BUFFERED EFFECTS LOOP, HALF POWER MODE & 'HEADROOM/BEDROOM' ATTENUATOR SWITCH.
Controls (Right to Left):
NATURAL CHANNEL: VOLUME | DIRTY CHANNEL: GAIN, BASS, MIDDLE, TREBLE, VOLUME| CHANNEL SELECTOR, HALF/STBY/FULL POWER SELECTOR| POWER SWITCH
Valves:
PREAMP: 3 X ECC83 (12AX7), 1 X ECC81 (12AT7)
POWER AMP: 2 X EL84
Output Power:
0.5, 1, 7 OR 15 WATTS (SWITCHABLE)
EFFECTS LOOP:
YES (VALVE BUFFERED)
Unboxed Dimensions (W x H x D):
35.6 x 17.7 x 15cm (14.01 x 6.96 x 5.9″)
Boxed Dimensions (W x H x D):
43.9 x 25.3 x 23.9cm (17.28 x 9.96 x 9.40″)
Unboxed Weight:
6.4Kg (14.10lbs)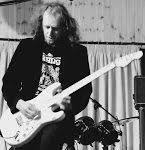 "This amp is absolutely wicked! I don't know what else to say."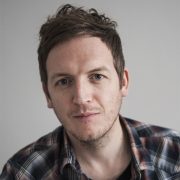 Chris Vinnicombe demos the Rocker 15 Terror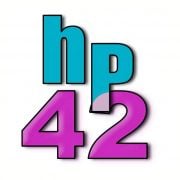 If you want the Orange sound in a mobile package and can't live without great cleans, then you should really consider this 15 Watt Monster!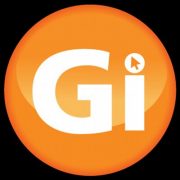 While the Rocker 15 Terror is a very different circuit to the old Tiny Terror, it represents to me a near- perfect refinement of that design.