THE TINY TERROR BUT MORE | UNCOMPLICATED DESIGN | VALVE BUFFERED FX LOOP
THE LUNCHBOX AMP WITH A DARKER SIDE
Picking up where the original Tiny Terror left off, the Dark Terror takes this classic 'lunchbox amp' formula and gives it a dark, modern twist. Designed to put high-gain heavy tones first, the 4-stage preamp borrows technology from our flagship amps, packing the best of Orange saturation into a portable, 15 Watt package. Equipped with our all-valve FX Loop and output power switching, the Dark Terror summons not only demonic distortion but also great clean and crunch tones. This deceptively simple amp does so much more than just Metal.
We're sorry, but this item is unavailable.
Preorder Today
More on the Way
Only Left!
Get it by
when you order within
Call to order!
HIGH GAIN IS JUST THE BEGINNING
With four cascading stages, the Dark Terror has enough juice on tap for even the most distortion-hungry modern Metal players. With the same meticulously-engineered gain structure as our flagship Dual Dark and Rockerverb amps, this little devil is designed for maximum clarity and articulation, even with maximum gain. And, just like it's high-wattage brethren, the Dark Terror's Gain control can be rolled right back to reveal a more than capable array of clean, crunch and Blues tones.
SHAPE CONTROL
This intuitive feature can also be found on the Dark Terror's stadium-filling bigger brother, the 100/50W Dual Dark. Packing a whole lot of control into a single dial, the Shape knob adjusts the amp's midrange voicing by cutting mids whilst simultaneously boosting bass and treble. Turn anticlockwise for a thick, mid-heavy punch or clockwise for a classic 'scooped' Metal tone.
VALVE-BUFFERED EFFECTS LOOP
No modern amp would be complete without a great FX Loop. Our highly-transparent, all-valve design makes sure your signal path gets nothing but the best treatment, no matter how complex your pedal setup.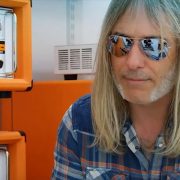 A 4 stage Tiny Terror with a tube [valve] effects loop. Similar to the lead channel on the TH30 but the shape has been re-voiced so you get more chime.
FEATURES:
Single channel, high gain, all valve amp head with valve FX loop
TOP PANEL (RIGHT TO LEFT):
Gain, Shape, Volume
VALVES:
Power amp: 2x EL84
Preamp: 3x Ecc83/12ax7
FX Loop: 1x Ecc81/12at7
OUTPUT POWER:
15 or 7 Watts RMS (Switchable)
SPEAKER OUTPUTS:
1×8 OHM OR 1×16 OHM OR 2×16 OHM
UNBOXED DIMENSIONS (W x H x D):
30.3 × 19 × 15.3CM (11.93 × 7.48 × 6.02″)
UNBOXED WEIGHT:
5.65KG (12.46LB)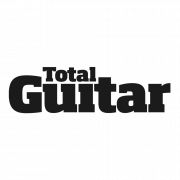 This amp is the perfect high-gain partner for recording and medium-sized gigs.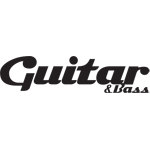 The Dark Terror does its job brilliantly – and that job is to kick hairy arse.