PORTABLE | ACCURATE | RELIABLE
Continuing our proud record of delivering innovative solutions to musicians, Orange Amplification is proud to present a pioneering technology to match, test and grade valves – the Orange Valve Tester. This ground breaking product will help every guitarist, rental company, valve amp manufacturer, guitar tech and guitar / hi-fi store across the planet.
The compact and extremely easy to use Valve Tester is a fully automatic valve tester, which performs a wide range of tests quickly and accurately. The benefits of using the Valve Tester are clear and wide reaching; users can quickly and simply match and test valves, plus receive a reliable health check as to whether their valves are good, bad or worn.
Orange Amps developed the world's first fully automatic, portable, digital Valve Tester, to make it easy to test amp valves. Until now testing valves with little or no knowledge of valve theory was difficult, expensive and often unreliable. This product will test all popular power and pre-amp valves. Its ease of use will appeal to all valve users whether amateur, professional or in the music retail trade.
The unit has one octal and two nine pin valve sockets for different valve types; simply insert the valve to be tested into the correct socket, select the valve type from the list on the unit and press 'OK' to test. The results are displayed clearly and concisely using LEDs and will test for a wide range of fault conditions, which could easily cause damage to other components. The simplicity of operation belies what is going on 'inside the box', where a CPU controlled testing system is in operation, allowing full control over all inter-electrode switching and measurement operations.
The Orange Valve Tester incorporates patent-pending technology and really opens the door to everyone to have an extremely simple, portable, reliable, inexpensive and safe way to test valves in minutes.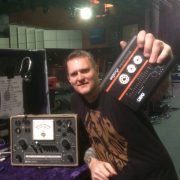 I love my vintage Knight tube tester but the Orange VT1000 is a game changer. No more carrying around a piece of luggage, no more knobs, switches and levers to press. The VT1000 is small, reliable and easy to use. An essential piece of kit.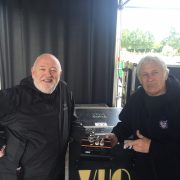 This great gadget gives me tube control like never before with voicing, touch sensitivity, headroom.  Tim Myer
This bit o' kit "ups" our game immediately! It solves all things tubey there and then! –  Alan Rogan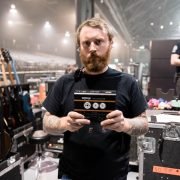 Indispensable item for my arsenal of tools. Functionally, easy to use all in size of your hand. Can't to do a gig without this.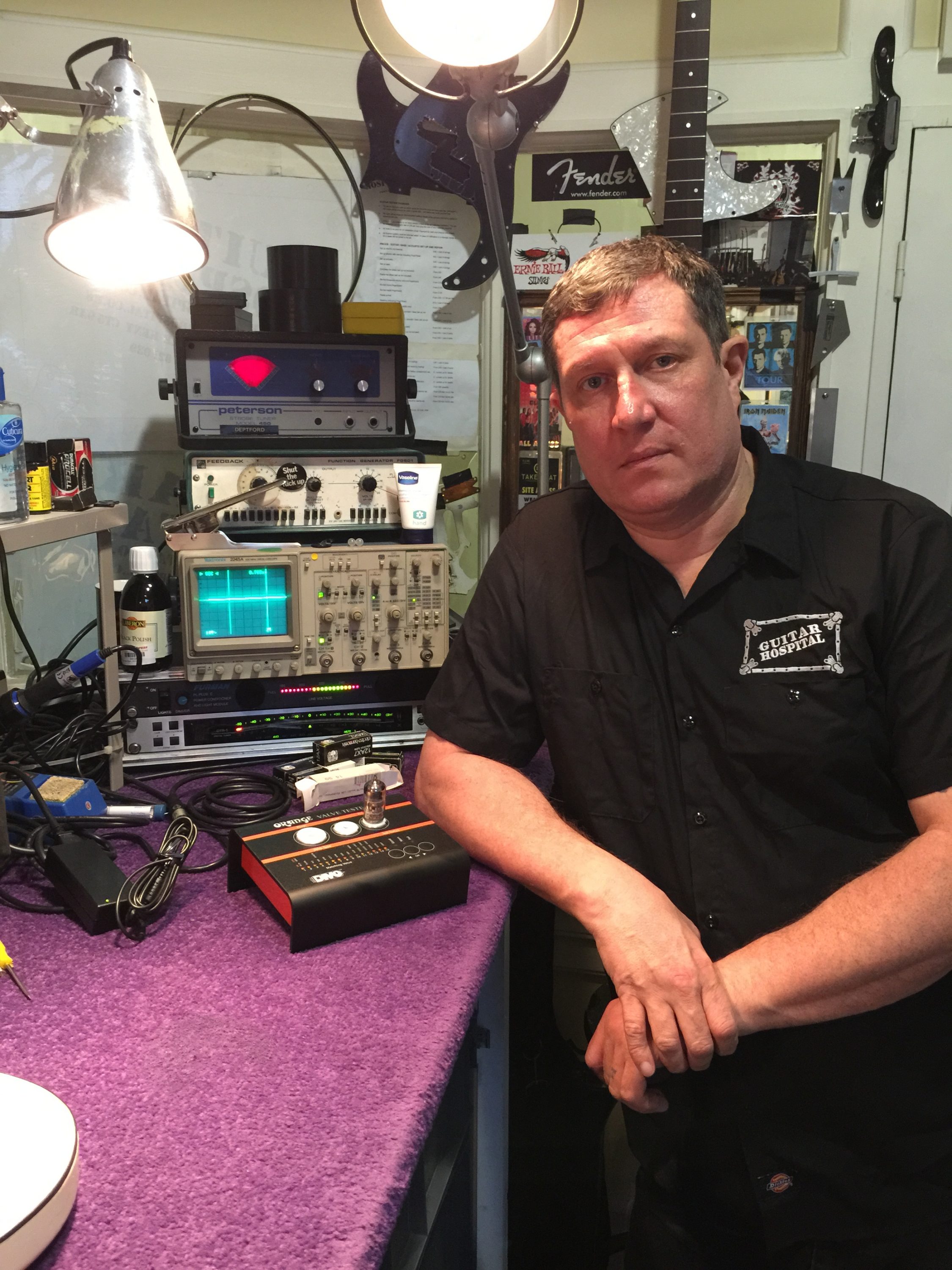 The valve tester is simple to use, reliable and has drastically changed the way I bias and re valve all the amps that I deal deal with both in the workshops and on the road.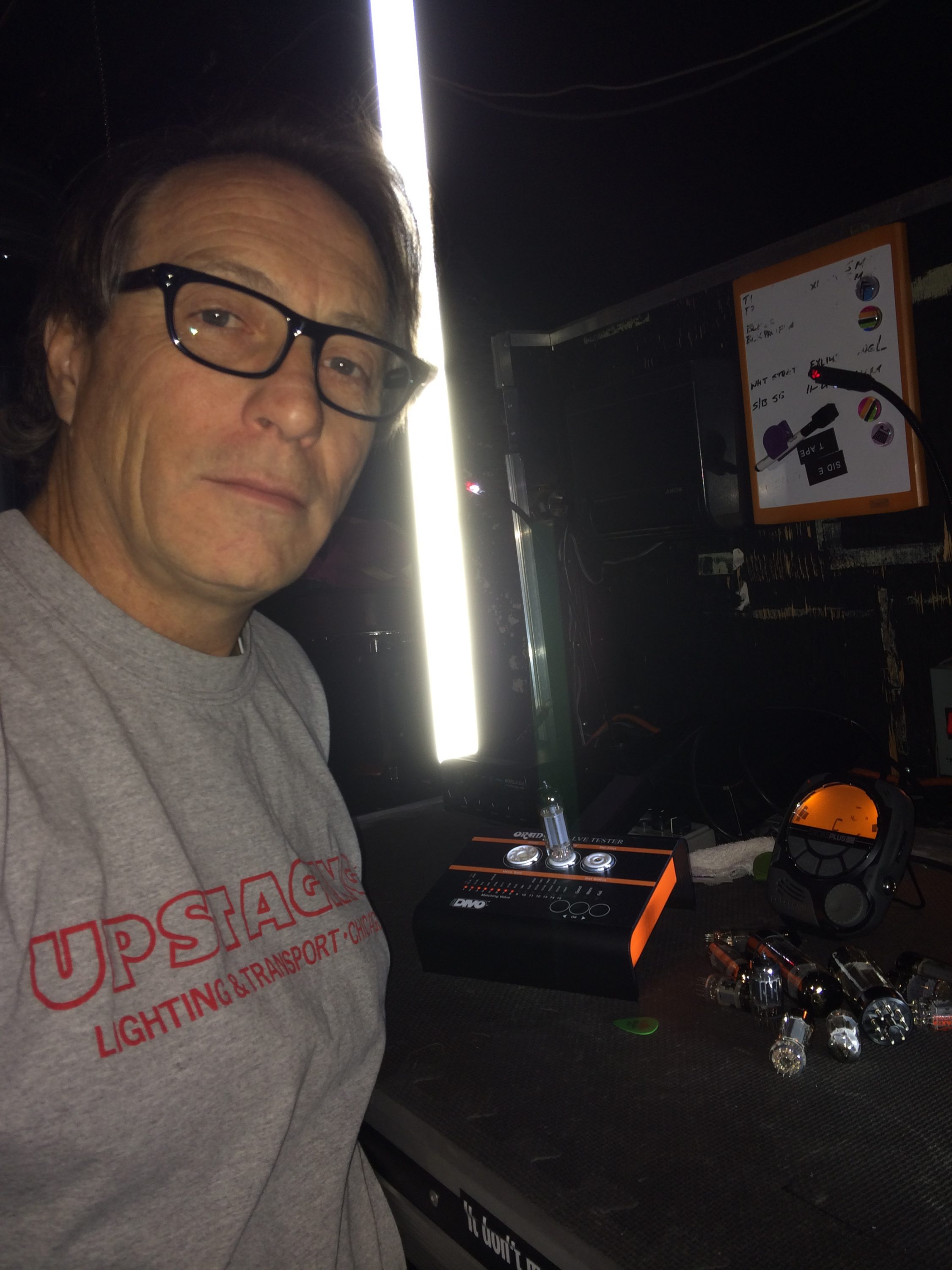 The Orange VT1000 Tube/Valve Tester paid for itself on day one- I was able to select tubes from new and old batches for current use- and go through the boxes of pulled tubes accumulated over the years.
Like many of us, any time an amp went down, tubes would be replaced to "get the show going" and end up in boxes.
The VT1000 showed us which valves had failed, which were weak and which were good.
Of the good tubes, it is easy to "grade" or "match" both power tubes and many common types of preamp tubes.
If you KNOW what the tube in your hand is going to do, then you can select the tube for desired result- invaluable in the studio.
Orange's VT 1000 saves time and money- and helps get your amplifier working it's best, the way you need it.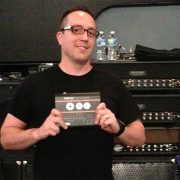 I just recently picked up a VT1000 Valve Tester and it is an amazing little box. With all the tubes I have to go through out here with Fleetwood Mac, it has become one of my most valuable tools and I have used it to test and match over 500 tubes so far in a few months I've owned the unit. In that time the Valve Tester has caught 3 brand new tubes that would have been put into regular rotation of factory matched sets and eventually would have failed. I put these tubes in a spare amp just to see if the Valve Tester was correct and to see if I could get them to fail, because I just had to know!! Each of the tubes that tested faulty were either microphonic new out of the box or had internal damage which caused the tube to arc and glow red immediately. I have also been able to match and group all of my preamp tubes that I had lying around that were unmarked or slightly used. This was amazing because I had about 50 preamp tubes that I was just going to throw away because I didn't know where they came from or if they were going to be any good. Turns out that 5 of them tested bad and the rest were in great condition. Because the Valve Tester tests both halves of the preamp tubes, I can now create completely matched sets of preamp tubes, which I have never been able to do while on the road with a band. It is my favourite electronic device to come out in a very long time and it has already paid for itself in tube matching fees and tubes that I would have simply ended up getting rid of because I didn't know if they were any good or not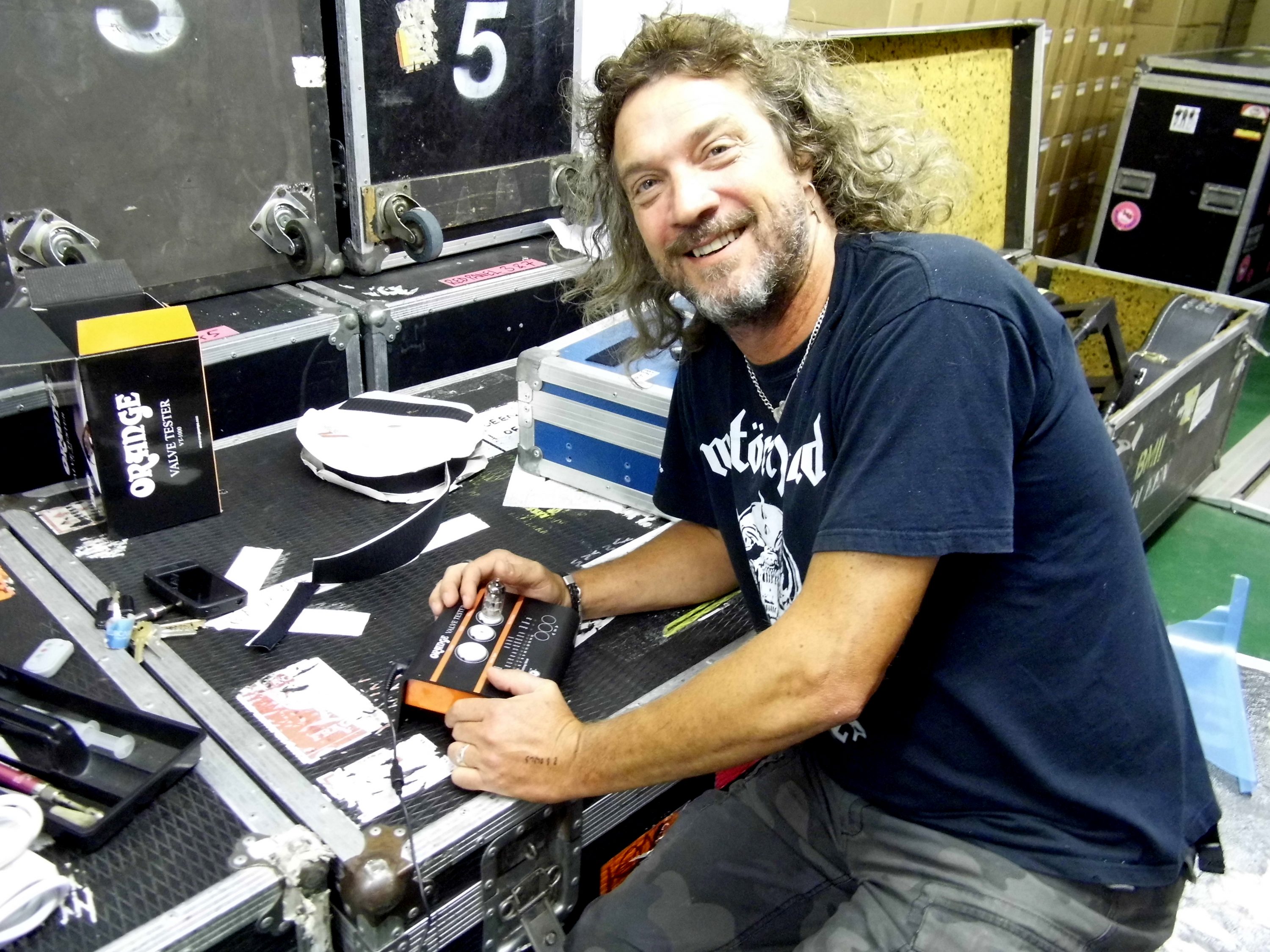 The VT1000 is an amazing bit of kit for the average valve user.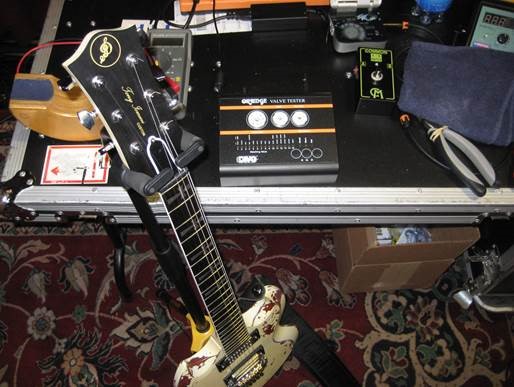 The Orange VT 1000 valve tester will become an essential piece of kit for the professional guitar / amp technician's workbench…. in both the workshop and out on the road. The VT 1000 is going to make life a lot easier from now on!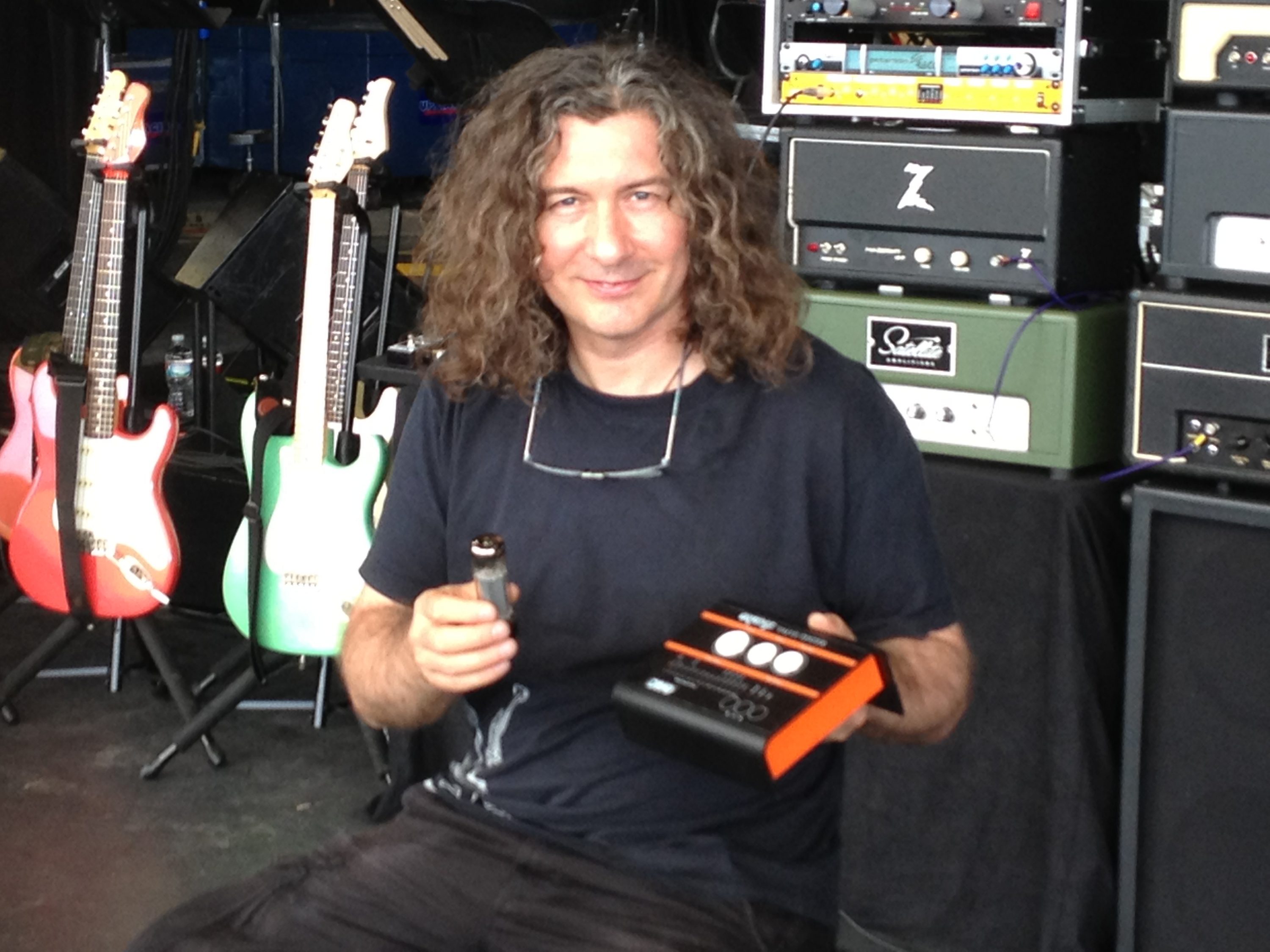 VT1000…at last, this takes the guesswork out of knowing exactly where your valves' health is at! To know with certainty that a valve is working efficiently is priceless!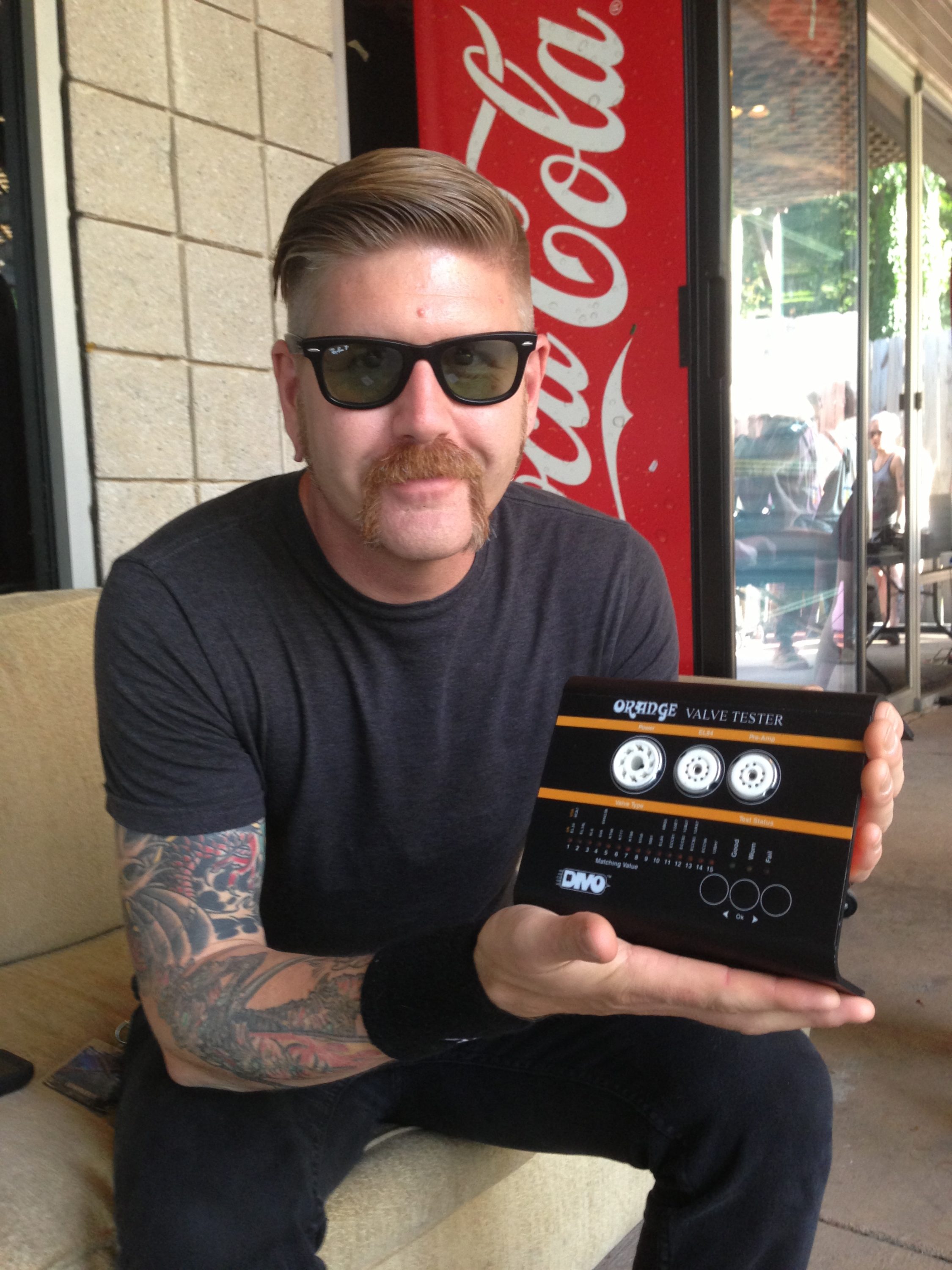 Finally a tube tester that I can test all those pesky old tubes lying around the house. I found the orange tube tester a sight for sore eyes, very easy to use and quite easy to comprehend and incorporate in the testing of all the tubes in my amp giving me a value to each and able to match tubes for best performance in a nice small package.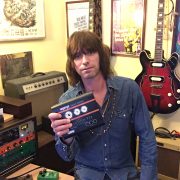 This thing is great! Finally a tube tester anyone can use. This groovie little box is ideal for the road cause it can test so many different types of tubes. It's super durable and doesn't take up much room in my work box. No more holding on to old tubes thinking they might work, in minutes you can see if their good, worn or bad. Also matching tubes is a piece of cake now. I would recommend this little box to anyone that works with or owns tube amps, it's going to help keep up that sound that drew you to your amp in the first place.
Thanks to the folks at Orange for making this thing! This box has made my job easier on the road and at home. No more boxes of questionable tubes.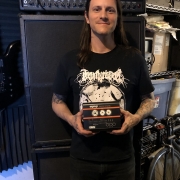 "The Orange VT1000 Valve Tester is an essential tool that every tech should own, whether on your bench or on the road. Hell, anyone who plays a tube amp should have one of these. The VT1000 can quickly verify the validity of your tubes and save you a lot of time and money. I use it constantly and never leave for tour without it. Backed 100%!"

Unboxed Dims (W x D x H)
18cm (7.4″) x 15cm (5.9″) x 7.5cm (3.00″)
Unboxed Weight
1.3Kg (2.13lbs)

Power
19V DC
Tests Performed
Heater filament test: Short circuit, Heater filament test: Open circuit, Heater filament test: Tolerance check, Heater cathode insulation: Leakage, Heater cathode insulation: Short Circuit, Tests for heater current abnormalities, Amplification factor, Voltage gain, Power gain, Screen grid test, Mutual conductance test, Dual test for double triodes, Emission
Inter electrode leakage, Inter electrode short circuit, Flash-over (arc detection, high voltage breakdown), Gas ionisation test
Valve Compatability
EL34/6CA7; EL34L; 6L6; 6V6/6v6GTA; KT66; KT77; KT88; 6550; 5881; EL84/6BQ5; ECC81/12AT7; ECC82/12AU7; ECC83/12AX7; ECC99; 12BH7