THE OR120 FROM 1974 — HISTORY, LEGACY AND MAINTENANCE, PART 1
Gear moves in and out of the Orange workshop pretty constantly, with fixes, mods and inspections to amps, pedals and prototypes all in a day's work. Very occasionally, though, something gets sent in that makes us crowd around the workbench — something rare, old, or unusual, or just something we've only ever read about before.
One of these occasionallys happened last week: an amp head showed up at Orange HQ wrapped in a home-sewn leather cover with an accompanying note from the original owner. The amp had been kept in storage for a while, the note explained, but now the owner was looking to give it to his son, a promising guitarist. Before he did that, though, he wanted to have the unit looked at by our expert technicians, and so here it was with us.
But this head in question isn't just any old Orange relic. Removing the cover revealed an early-manufacture OR120, also known as the Orange Graphic 120 — the model that has a decent claim to be the foundation stone of the Orange sound as we now recognise it, well into its sixth decade.
The serial number dated this unit to 1974, barely five years after Orange was founded, and only two after the company began serious mass production with its first factory in Kent. The OR120 was a year-zero moment for Orange: a wholesale rejigging of the existing schematics, from which emerged a new tone that everybody would come to associate with the brand, with a design and sound that would influence the amp world, both Orange's and other's, ever since. And here was one of the beauties, right in front of us on the bench!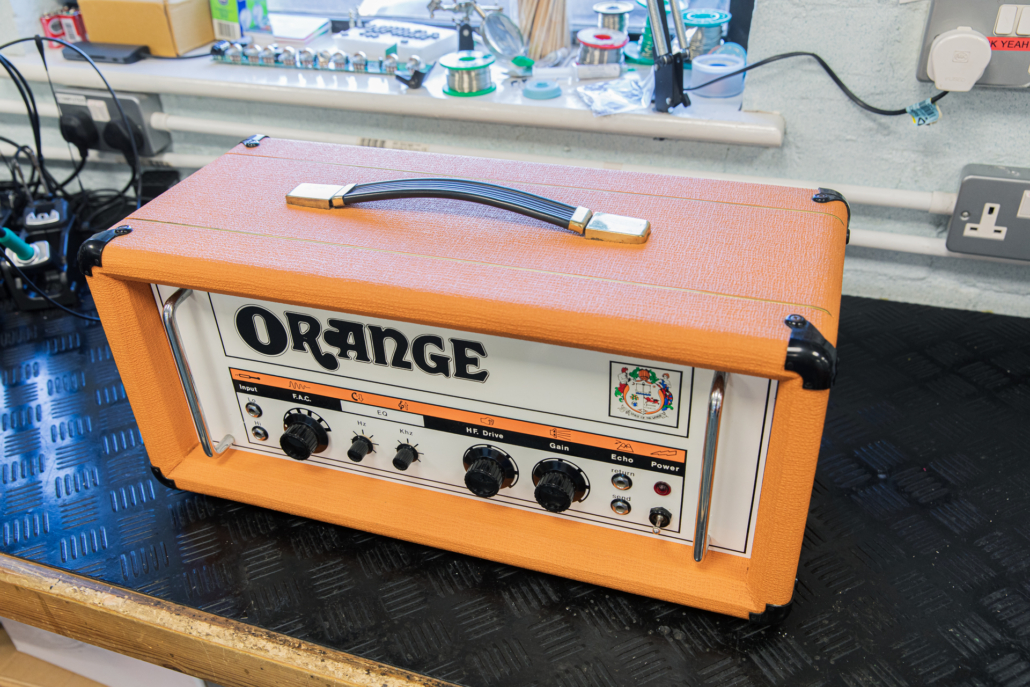 BEGINNING OF A DESIGN EVOLUTION
The first thing that leaps out about the looks of OR120, when viewed through 2022 eyes, is how much of a snapshot it is of the young Orange in 1974, on the cusp of a breakthrough. Sure, there's the none-more-70s brass handle bolts and gold trim, both of which would become black in future iterations, but the threshold-of-greatness status is perhaps best observed through the amp's controls, and specifically how much (and how little) things have changed in the past 48 years: superficially, the layout on the OR120 is much the same as its modern-day successors, but look a little closer, and interesting differences emerge.
There's a knob marked F.A.C. (supposed to stand for Frequency Attenuator Control, or is that Frequency Adjustment Circuit?), actually a six-point notched dial that subtracts increasing amounts of low end from the tone, and the two treble and bass dials marked just "KHz" and Hz", respectively. Along with another marked "HF. Drive", it suggests an amp being labelled up for an end user who already understood scientific terms and was comfortable with undescribed acronyms.
Alongside that, though, was one of the first outings of the soon-to-be-famous Orange hieroglyphs, with a charming accidentally reversed bass clef symbol to represent the low end, and the now-familiar clenched-fist symbol to indicate what future amps would simply call "punch".
The amp also serves as something of a Rosetta Stone for some of the less straightforward icons too. Ever wondered, for example, why twin mountain peaks represents an effects loop? The OR120 might have an answer: the pair of sockets through which the user could connect an external reverb unit was marked "Echo", illustrated with the classic mountain scene.
Suddenly, sound bouncing off an alpine canyon makes perfect sense. Those pair of sockets would eventually migrate to the back of many an Orange amp, and the "echo" be broadened out to include any manner of external effects units, but the hieroglyph never changed, perhaps because it spoke a language never grounded in words: these symbols seemed to want to reach new players unbothered by scientific jargon, who wanted a universal language of guitar tone — and the circuitry spoke to that, too.
UNDER THE HOOD
We'd all seen pictures of the outside of the OR120 before this example arrived in the workshop. But perhaps the most interesting aspect of having one to investigate in the flesh was popping off the sleeve and seeing the creature's guts. And what a perfectly clean, immaculately preserved example of an OR120 we had here, with the circuitry and build serving as an absolutely textbook example of how to construct an amp in 1974.
Unfortunately, the valves had had become unmatched over the years, so that they were drawing differing amounts of current to one another — a simple function of old age — and the original Plessey capacitors, proudly stamped with "British Made", needed replacing. However, what the meticulous attention to detail shows is how these heads were built to last.
LEGACY
And last they did, with a build quality and sonic popularity to give them decades of acclaim. A 1974 ad in the trade press reveals them to have retailed at £140 (about £1,200 in today's money), with earnest insistence that "good value and reliability ensure your customers return".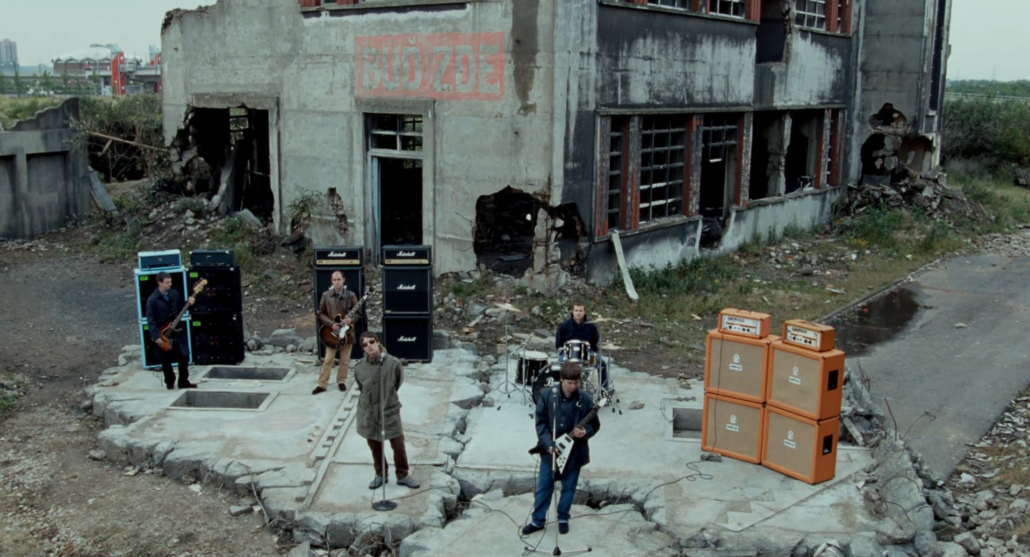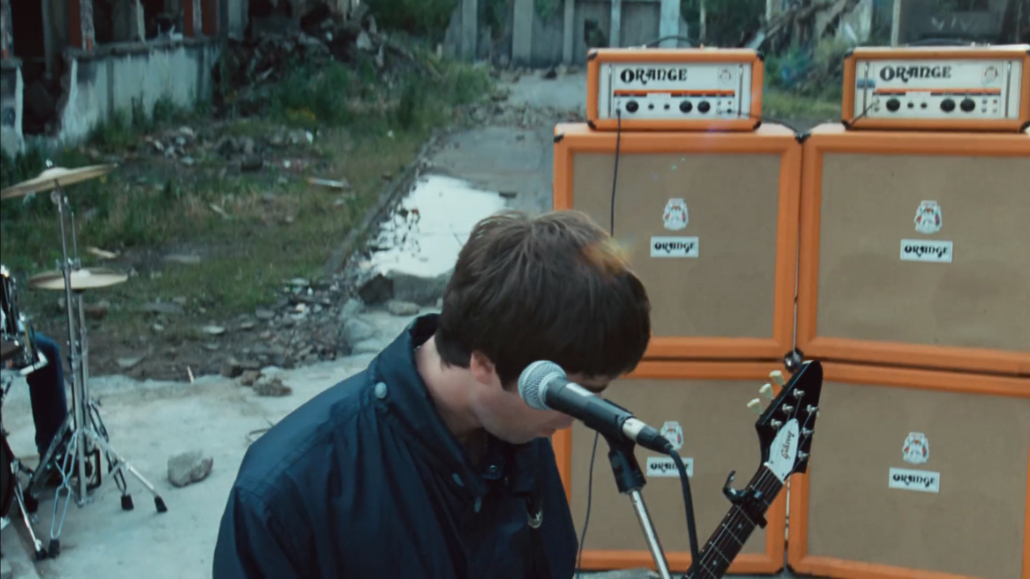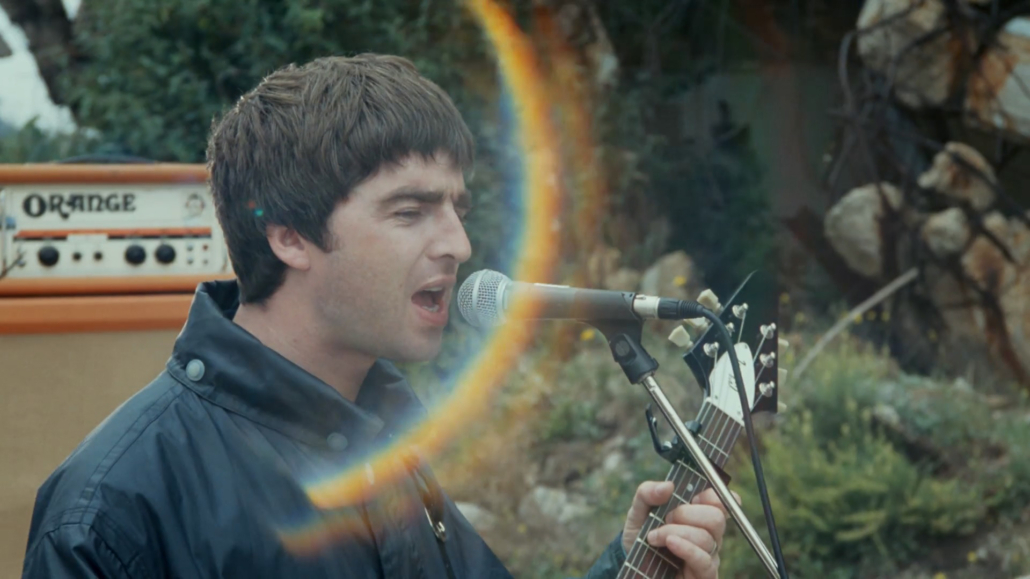 Indeed, it's testament to the OR120's tonal longevity that 23 years after they were first introduced, they had perhaps their most eye-catching role: when Oasis revealed the video accompanying the number-one single D'You Know What I Mean from their third, victory-lap album Be Here Now in July 1997 (still the fastest-selling rock album in British chart history, amazingly), a pair of re-issued OR120s sat proudly on their own Orange double 4×12 stacks behind Noel Gallagher (see the screengrabs from the video, above).
Full of epic rock bombast — helicopters, crowd riots and aerial photography — it was the most expensive music video made by the UK's last genuinely household-name rock band, and amid all the grey concrete and khaki parkas elsewhere in the video, that pair of bright orange monoliths stand proud. And so they should.
COMING NEXT TIME: What fixes were done to this OR120, and how it sounded when returned to its former glory
https://orangeamps.com/wp-content/uploads/2022/10/or120.jpg
802
1204
Orange Amps
https://orangeamps.com/wp-content/uploads/2018/04/Orange-Pics-logo-307px-279x103.png
Orange Amps
2022-10-26 08:00:00
2022-10-25 11:19:55
THE OR120 FROM 1974 — HISTORY, LEGACY AND MAINTENANCE, PART 1