How the Terror Bass changed the bass world.
When I was asked to write a blog post about the Terror Bass, I was kind of at a loss. It's a portable bass amp… it has a valve in the front end… that should do right? I started to think a bit more of how the amplifier sat in our product range and how I was to part of the relaunch. There was definitely a lot of excitement and still is, ever since I began working at Orange (nearly five years ago!) artists have asked for a new Terror bass, so this blog will lift the lid on the artists and their experiences of the amplifier.
I remember bringing the amplifier to Steve from 'Every time I die' when it was still in prototype form and he spoke at length about how the touring musicians he met were shocked about the original amps size and power.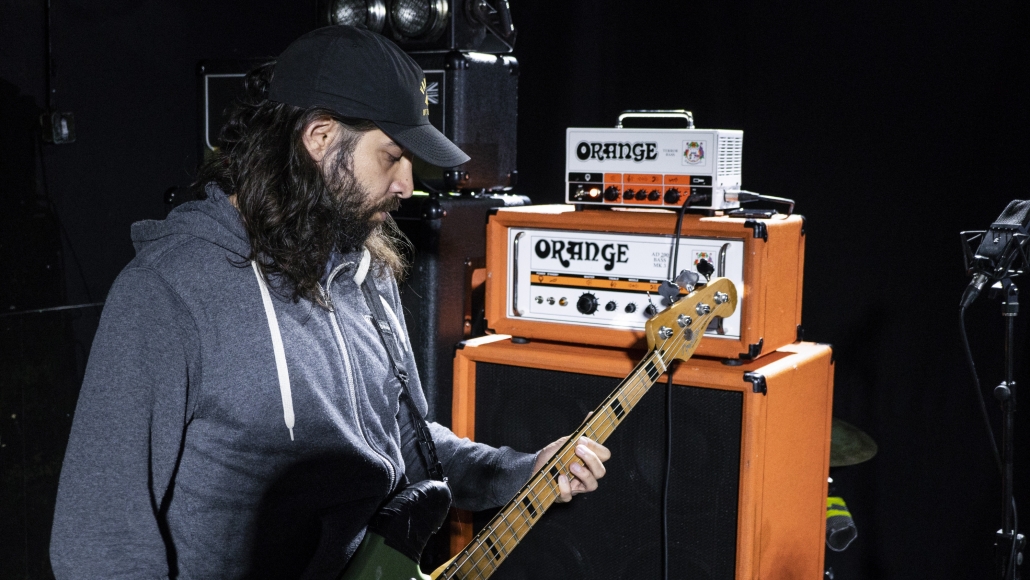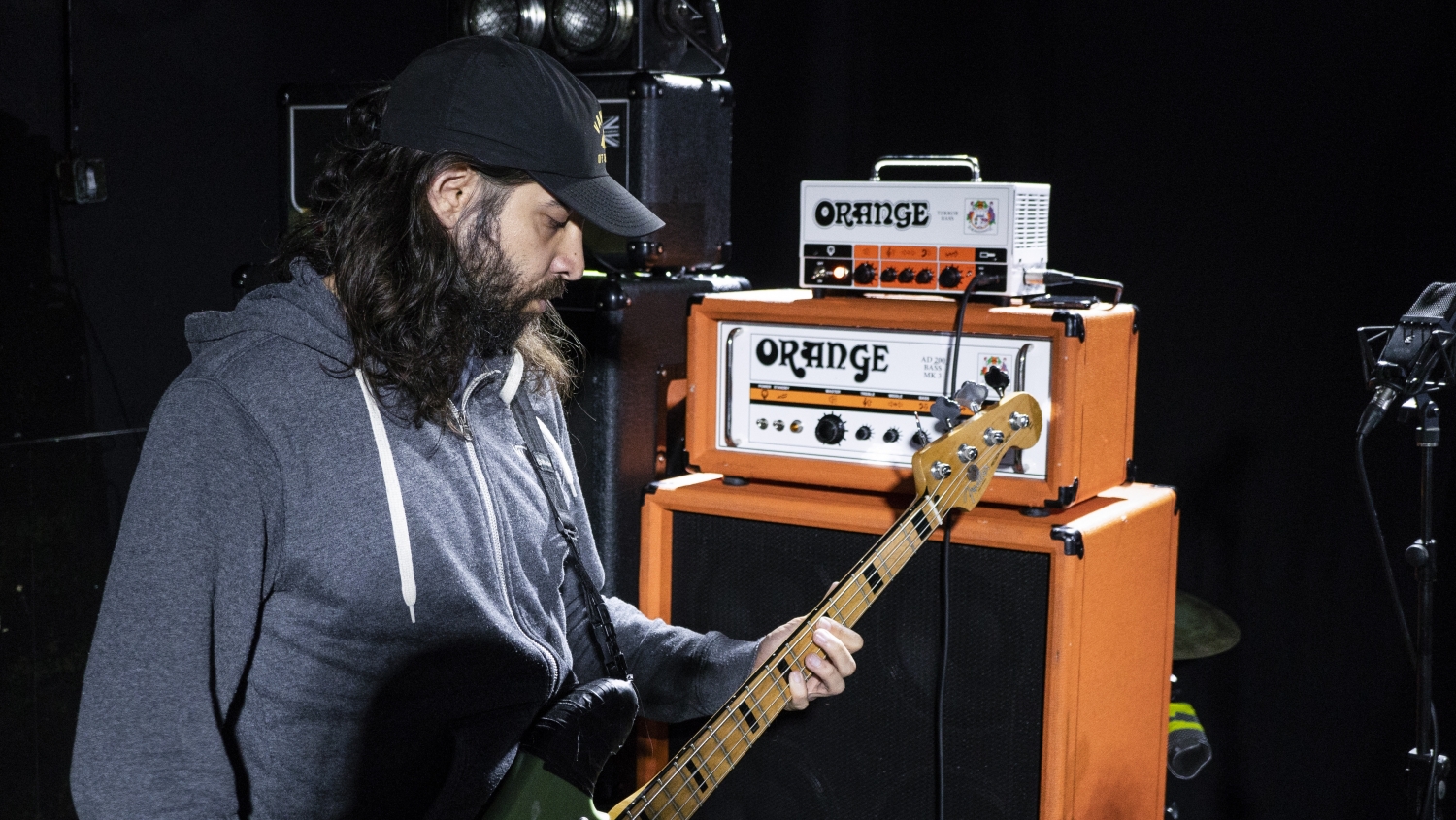 People were shocked at how much tone and power you could get out of it. Then I remember six months, a year later almost every single hardcore band we toured with, had that head.

Steve from Every Time I Die
He spoke at length about how the portability of the Terror Bass, the idea that a bass player could take 'their sound' on a plane as hand luggage was unheard of at the time. Musician's issue that venues have old, knackered bass gear, meant the Terror bass became a lifesaver. It wasn't just the portability that Steve loved, it was how user friendly and low maintenance the amps were.
It wasn't just Steve who eulogised about the Terror bass, when south Londoners 'Shame' came into Orange HQ to try out gear, bass player Josh gravitated towards the amp. The band travel in tour vans and play stages ranging from 500 people, through to festival main stages, he needed something that would be at home wherever. The Terror bass was the amp for him, Josh explains this the reasons behind his choice:
The controls of this amp are very easy to use, there is a just a bass, mid, treble, which I like. I never really mess around with graphic EQ's and stuff like that, so it's prefect for me."

Josh Finerty of Shame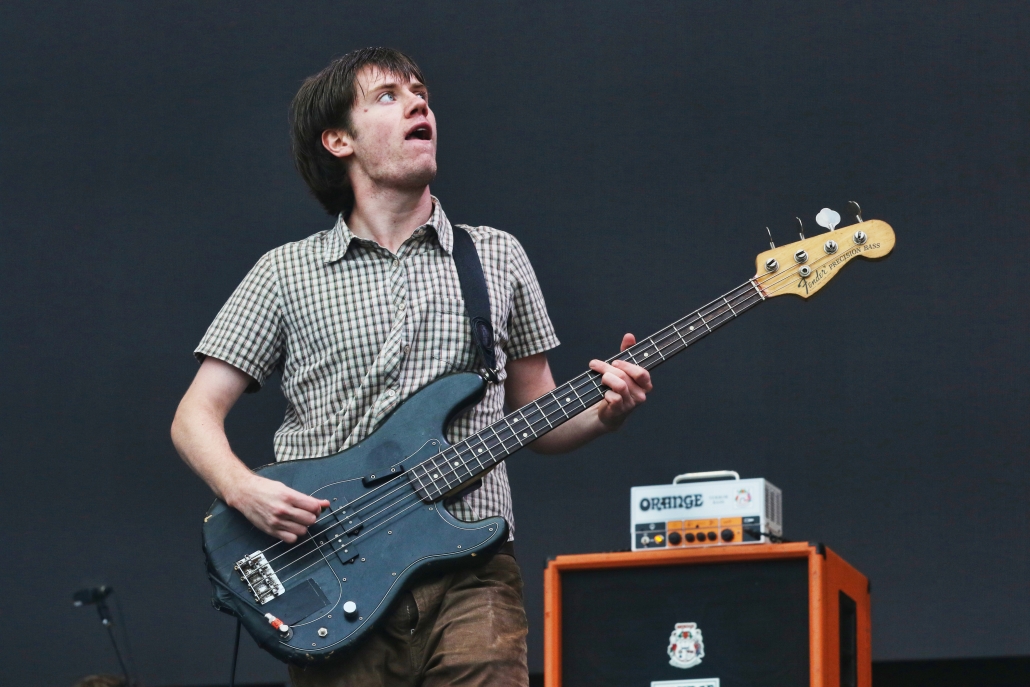 All these things add up to make the Terror bass one of the most versatile amps out there. It's no wonder that we were asked so many times to bring it back, when news filtered through the Terror bass was coming back one of the first artists to pick up the phone was none other than Sergio from Deftones and Quicksand.
Looking forward to many years with this, don't ever leave me!

Sergio Vega – Deftones and Quicksand
Sergio really liked the new clean switch and we got him to shoot a video with the new Terror bass while the band were over in Europe to play in London. After the band had rehearsed he sat down to play some riffs and talk all things bass. Sergio has been using a six string bass guitar for Deftones most recent work and the Terror bass has been up to the challenge of bringing out the extra strings.
So with this being a tiny snapshot of some of the artists that are putting their trust in this tiny but mighty bass amplifier, I can't wait to see which new artists we will see rocking the Terror Bass. Only recently Black Midi used their new Terror Bass stack complete with two OBC112 at the Mercury Music Awards in London, not a bad way to sign off this blog, enjoy!
https://orangeamps.com/wp-content/uploads/2018/04/Orange-Pics-logo-307px-279x103.png
0
0
Orange Amps
https://orangeamps.com/wp-content/uploads/2018/04/Orange-Pics-logo-307px-279x103.png
Orange Amps
2021-03-25 21:12:23
2022-03-25 21:32:41
How the Terror Bass changed the bass world.