Sean: Hello I'm Sean and I play guitar in the band Shame.
Josh: My name is Josh and I play bass.
Eddie: I'm Eddie from Shame, I play guitar.
Sean: On the amp I pretty much only use the natural channel, if i'm not using in combination with another amp I will probably use the dirty channel, just to give it a bit more drive. But I usually get that from my pedals, I like a clean tone as a base.
Eddie: Live I'm using the Tiny Terror channel but when we have been in our rehearsal studio i've been using the Fat channel and I have been experimenting with that. For me it's a lot more accessible than a lot of other amps because i'm not really into the whole EQ's on amps thing, I have an EQ pedal. I prefer to work from my pedal board rather than the control settings of my amp and for me Orange really works great for that because it's quite simple.
Sean: I would say the Rocker 32 is a base for it because you already get a full, round sound from just that one channel.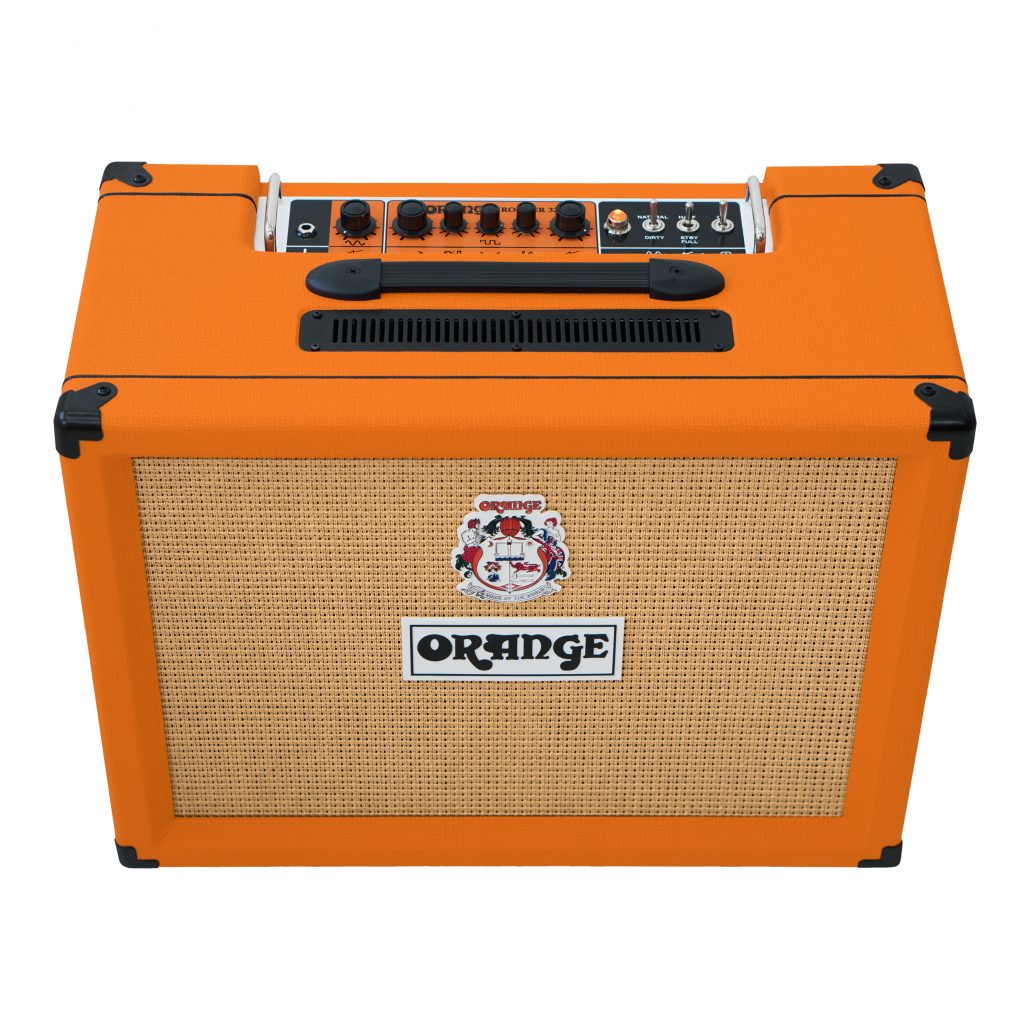 Eddie: I think Orange amps are almost built for those guitars in a way, I think it really helps capture every element of it and really pushes the sound well. I am now playing a Telecaster with humbuckers, so I think having two Orange amps with guitars with humbuckers sounds really good. Obviously the differences in our pedal setups, there is a distinction when there needs to be a distinction but also our guitars can blend when they need to, which is a very important part of our sound.
Sean: This amp is perfect for me, as its just got one knob, just the one!
Josh: The controls of this amp are very easy to use, there is just a bass, mid, treble, which I like. I never really mess around with graphic EQ's and stuff like that, so it's perfect for me.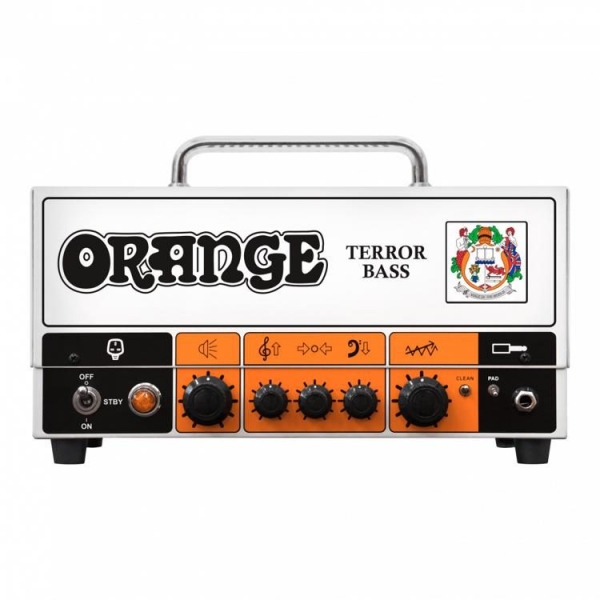 Eddie: The simplicity was a really big, factor for me, they also just look like really iconic amps, it's the sort of thing you associate with big stage shows. It's just really iconic british tone.
Sean: One of the best things is its size because its only like this big and its really light. I've never been a big believer in needing a massive amp or a massive stack to get a good sound. I think simple is usually best for me. I say it translates really well, we have used it all across this year, like we used it on the main stage at Reading and that's possibly the biggest stage you can play really, and then to smaller club shows in the UK and it's just great.
I'd say for me Orange is all about the tone because there was a period when I destroyed my fuel tank on my pedal board when we were rehearsing for this tour. So we were just playing and this amp doesn't have reverb and i was just playing through the clean channel with absolutely nothing on it and it just sounded brilliant. So I would say the tone, it's the kind of amp, I mean I put pedals through it but it's the kind of amp that you wouldn't need to put anything through it to make it sound amazing.
I think I had always been scared, I kind of stick to what I knew, never really try anything else. But then we came in and played through it, it just sounded so much better, instantaneously. I think it is the simplistic aspect but also Orange does have a legacy, especially from Britpop in the 90's.
Eddie: To be honest i'd always associated it for some reason with heavy bands and it might be just a visual thing with the amps being mostly really big cabs. I think the connotations of the name like Tiny Terror stuff conjures images of really heavy, hard rock bands. Since trying them, the versatility of the Orange equipment was definitely opened up more to me a lot more. I wasn't expecting them to be able to offer a really nice warm clean tone but also handle gain really well, so it was a pleasant surprise.
https://orangeamps.com/wp-content/uploads/2019/02/Youtube-Thumbnails-Shame-no-logo.jpg
1724
2584
Orange Amps
https://orangeamps.com/wp-content/uploads/2018/04/Orange-Pics-logo-307px-279x103.png
Orange Amps
2019-02-11 13:25:58
2019-11-30 16:51:53
Our interview with Shame.